Over 12 Crockpot Freezer Meals
This post may contain affiliate links which might earn us money. Please read my Disclosure and Privacy policies here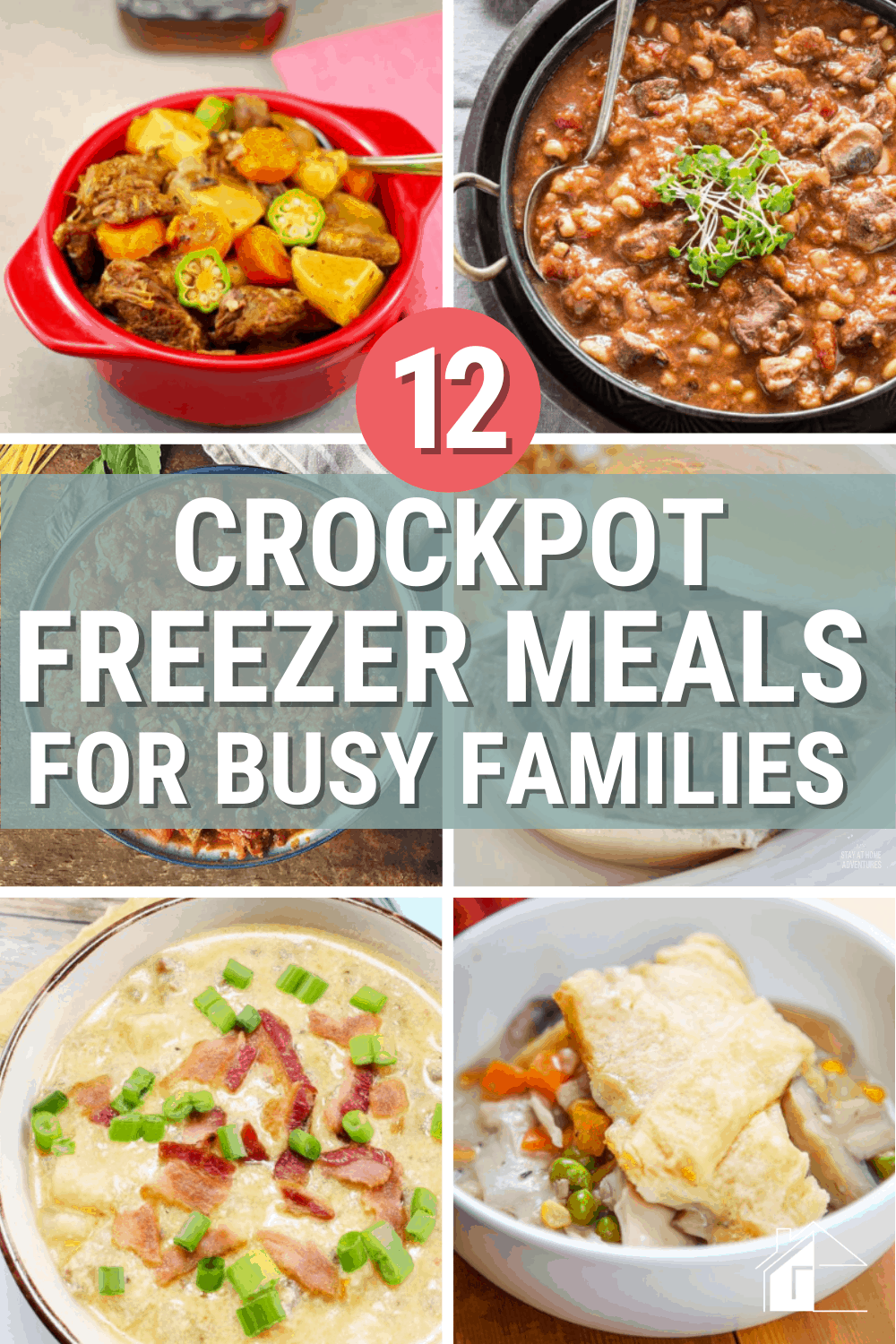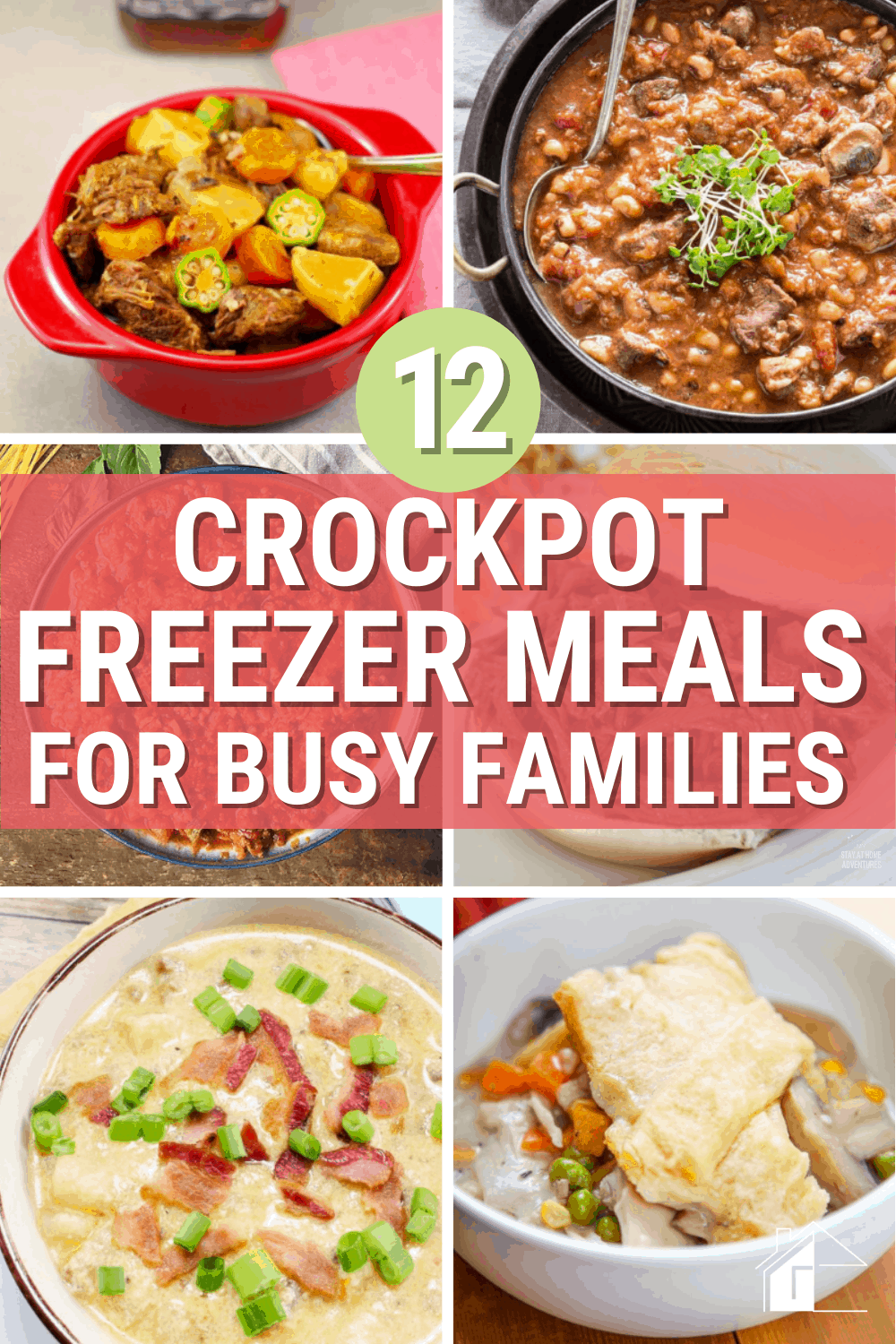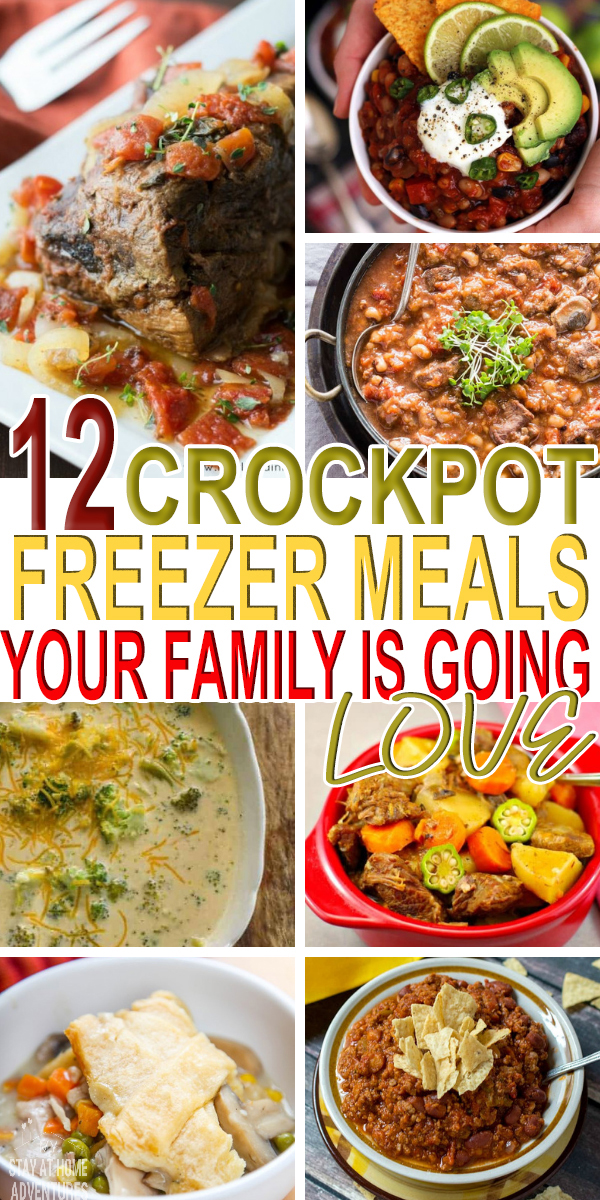 How often do you have no idea what you're going to make for dinner? Does it often feel like time isn't enough to make something from scratch? If you pick up fast food regularly, it's time to change.
Not only can homemade meals save you money, but there are also ways to save time. A great tip is to make crockpot freezer meals.
With crockpot freezer meals, you get the benefit of a homemade meal, but all the work has already been done. You usually must pour the ingredients into your crockpot and cook according to the recipe directions.
Many people choose recipes that have similar ingredients to save time and money. For example, if you're making barbecue chicken, you may also make chicken tacos. That way, you're prepping chicken for two recipes at once.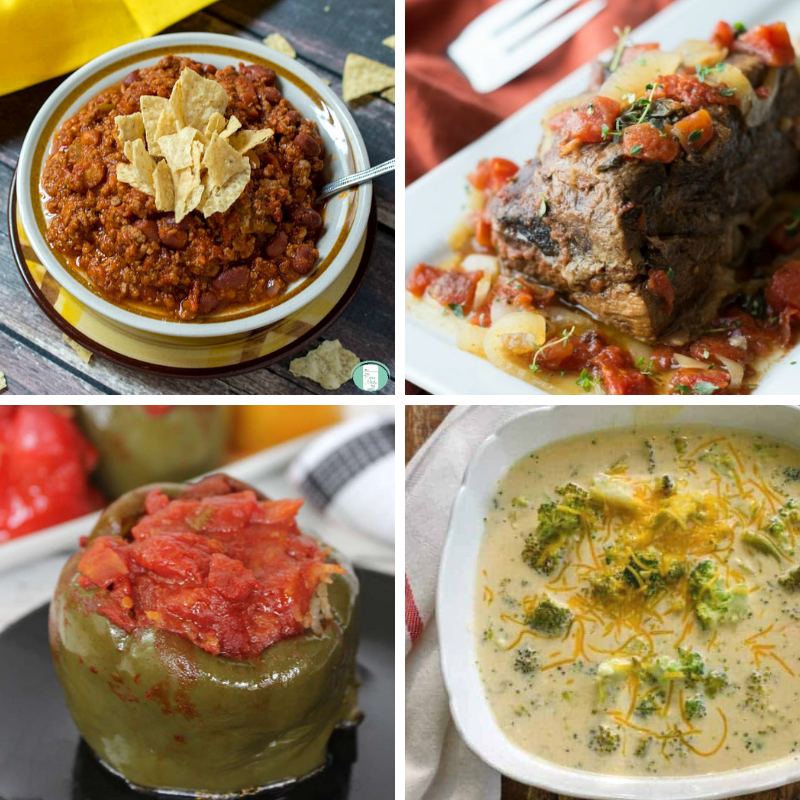 Many recipes also make several meals worth. This allows you to stock your freezer and alternates the recipes you've prepared so that you can enjoy different meals throughout the month. And, let's not forget the best part.
Your kitchen is going to stay super clean. Yes, you will have a mess when you prep all the meals. However, you'll have to wash your crockpot for the rest of the month.
You'll only have to wash the lid if you buy crockpot liners. So again, fast food is convenient but healthier, and the ingredients aren't questionable.
Once a week, or even once a month, you can spend a few hours preparing meals that you can toss in the freezer and then toss in your crockpot when you need an easy meal.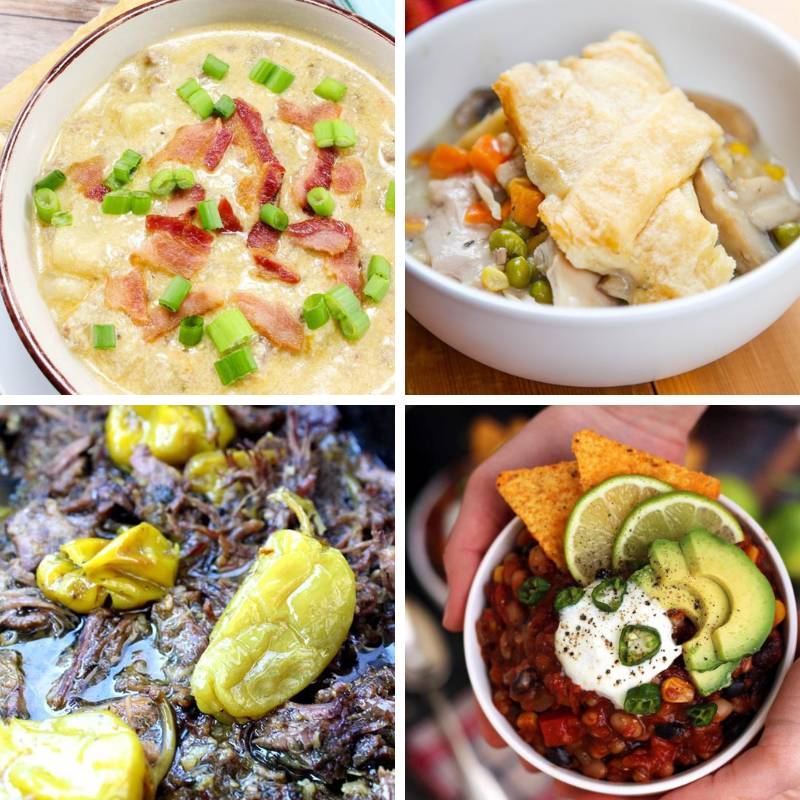 Can you buy frozen crockpot meals?
When you go to the store, you will find ingredients to add to your slow cooker meal, but in reality, many of these products are high in sodium and require prepping time, and when adding, the cost of the purchase and time is not worth it.
My Favorite Freezer Meal Prep Tools
What are the best meals to cook and freeze?
Some of the best recipes are crockpot spaghetti sauce, taco soup, chicken tortilla soup, and spaghetti.
Do you have to thaw freezer crockpot meals?
You'll need shelf-stable crockpot ingredients, like sauces, vegetables, and meat. Freezer-friendly containers are also needed to store the food for future use.
Ensure that the bag or container is freezer friendly, and label and add the cooking directions on the bag or container.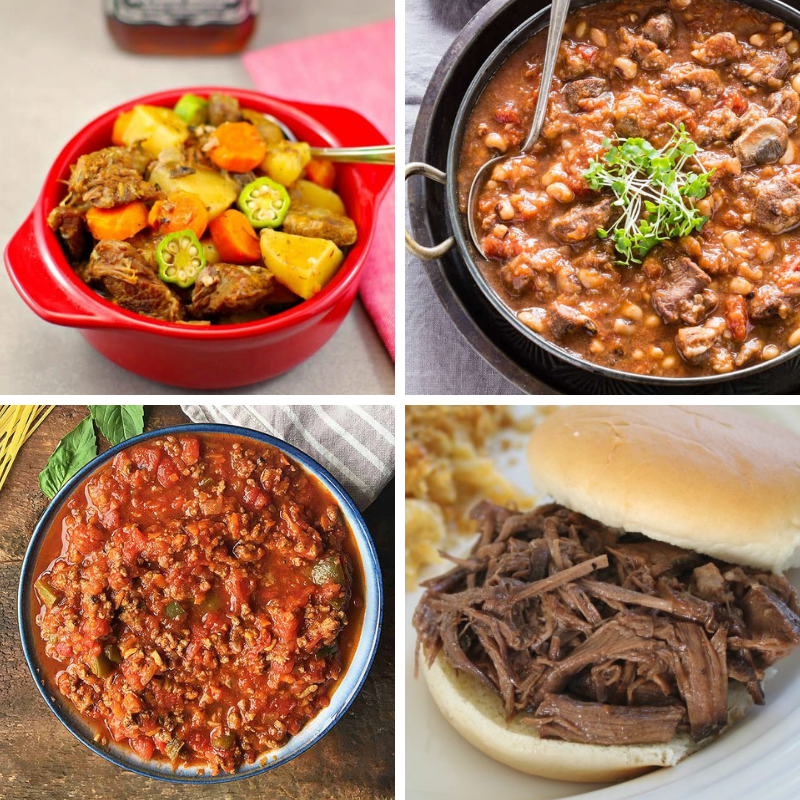 Do you have to thaw freezer crockpot meals?
The frozen meal can be thawed in a few different ways; you can place them in the refrigerator 24 hours before consuming it or place the meal in cold water until it defrosts.
Please note that your meal might not be thoroughly thawed in the morning if you leave it in the refrigerator overnight. I personally place the meal in the slow cooker, and it turns out fine.
Crockpot Freezer Meals For Busy Families
Everyday life is hard. You have to work, take care of your family, and do all the household chores.
It's easy to get distracted by our hectic lifestyles and forget that we must put time aside to cook dinner every night.
Luckily, you can do things today; tomorrow will be a little easier!
This list will give you some great ideas on crockpot freezer meals for busy families, as well as tips on making this process quick and painless so you can spend more time being present in your kids' lives.
Crockpot freezer meals are perfect because they allow you the luxury of not having to cook at home but still getting a tasty meal ready for your family in just minutes!
Let's dive into it!
As an Amazon Associate and member of other affiliate programs, I earn from qualifying purchases.
Related posts:
Need more Crockpot freezer meals?
Below find all kinds of crockpot freezer meals, from four-hour freezer meals to healthy and gluten-free recipes.
Your turn: Now that you have all these crockpot freezer meals, what are your favorites?