5 Meal Prepping Tips (5 Vegan Recipes to Help You Start)
This post may contain affiliate links which might earn us money. Please read my Disclosure and Privacy policies here
If you're anything like me, then you would know that trying to juggle a busy lifestyle and healthy eating can be tough. And, if I'm completely honest, standing in the kitchen after a long day's work is the last thing on my mind (and I'm sure yours too). That's why I'm a huge fan of meal prepping because it's truly a lifesaver… and you can save a buck or two.
While writing for tophousedecor.com, I've found that planning my meals early in advance can reduce any stress or effort I'd otherwise have to deal with during the week.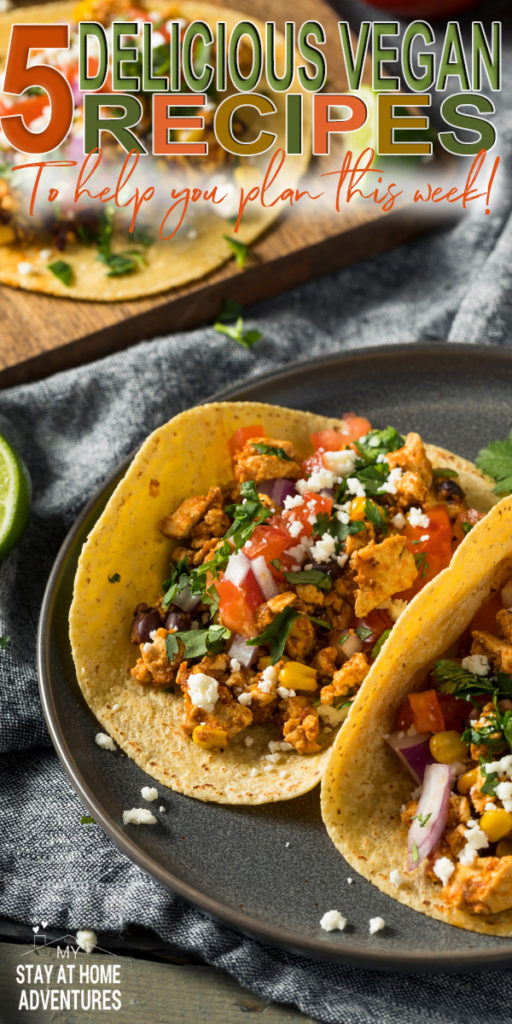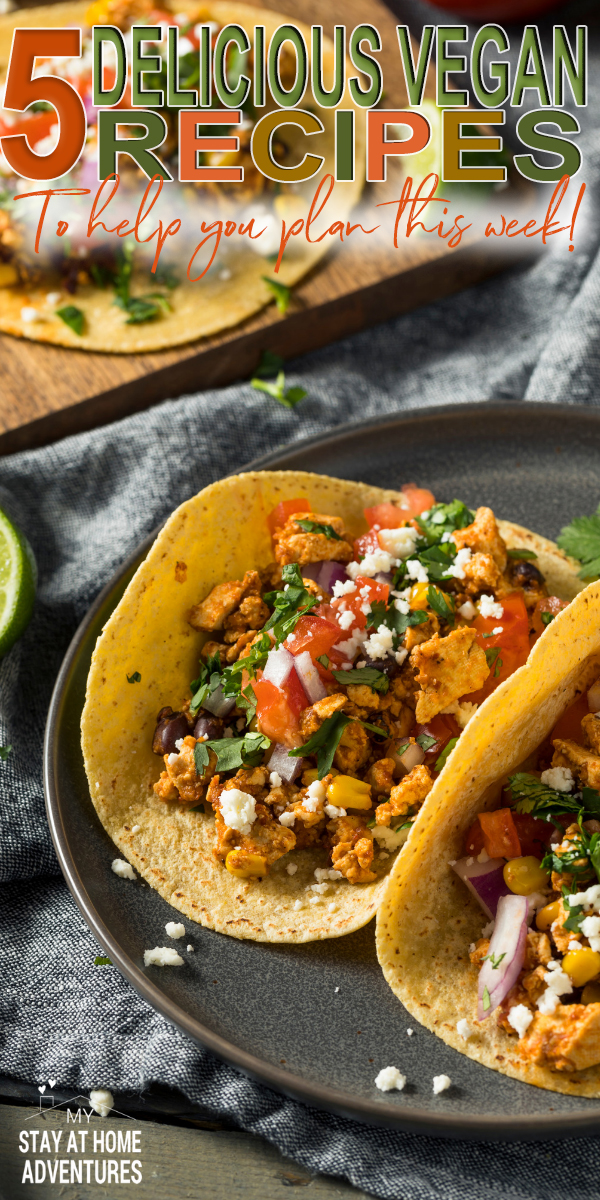 That's why I always speak about ways to reduce time in the kitchen for any busy person out there. But, I must say, if cooking on a daily basis and winging it is your thing, then I say go for it.
However, for a lot of people, meal prepping comes with a ton of benefits – especially considering how much time you have saved up to spend time with the kids… oh, and can't forget that alone time with yourself.
5 Meal Prepping Tips To Help You Start Your Week
Although I don't meal prep every single week (say Sunday), I still do manage to plan out which ingredients I'll be using. That makes everything so much easier and saves me that temptation of stopping at a fast-food restaurant.
What is meal prepping?
Meal prepping is a simple concept that involves you planning your meals now rather than later. If you're a beginner at meal prepping, the idea is that you save yourself a lot of time and effort in preparing your meals in one day. You also plan out what ingredients you need ahead of time, and make meals from that list. Easy, right?
You can consider it almost like planning ahead of a tiring and often long week ahead. And, if you're a health-conscious person or perhaps trying to lose weight, meal prepping comes in handy too. It controls how much you eat (from the batches you make) as well as ensures you have the freshest and healthiest ingredients as well. How? Well, because you intentionally set out to get the best ingredients for your meals.
It's no given that when you have healthy food at your disposable, you'll likely eat that than frantically searching for anything to eat in the pantry.
If you're a beginner at this, don't fret because it's not that hard to do. The most important thing is that you start… preferably with an ingredients list as well. After some time, I promise you'll become a pro at all this.
Benefits of meal prepping
So, before we dive right in, I know you might be wondering what some of the benefits of meal prepping are, have a look at the following;
Convenience
What better feeling than to have a ready meal for you to munch on? Meal prepping is so convenient and a time saver during the week. It also reduces the time you would otherwise be standing in the kitchen trying to make a meal from scratch.
Reduces temptation
Ever found yourself on your way home, and had no idea what meal you'd make for dinner? So instead, you decide to stop at a fast food restaurant to order yourself a quick cheat meal. This has happened to me countless times, and a reason for that is because I didn't plan my meals well in advance. Having meal prepped means avoiding those terrible tempting days that do come.
Budget-friendly
One benefit I love about meal prepping is the saving that comes along with it. When you meal prep for an entire week, you might notice that you save yourself more money. That's because you strictly plan your grocery list, and leave no room for rotten food or leftovers you don't want to eat.
Total control
You also get to have total control over what goes into your mouth, and if you're a health freak, then you'd know that's a good thing. From choosing your ingredients all the way to preparing them, you're the master of your ship, and there's no better feeling than that. Plus, you get to enjoy whole vegan meals in the comfort of your own home.
Getting started – Vegan Recipe Ideas
While you prepare your ingredients and get ready for meal prepping, you can use some high-quality rice cookers (which are also multi-functional) to cook food such as your quinoa, and steam veggies. It certainly makes perfecting your quinoa, rice or steamed veggies super easy to do.
You can have a look at these stainless steel rice cookers perfect for making quinoa and steamed veggies as well.
Related posts:
5 Vegan Recipes to Help You Start Your Week
Reminder* You can tweak these ingredients to your liking (including the measurements).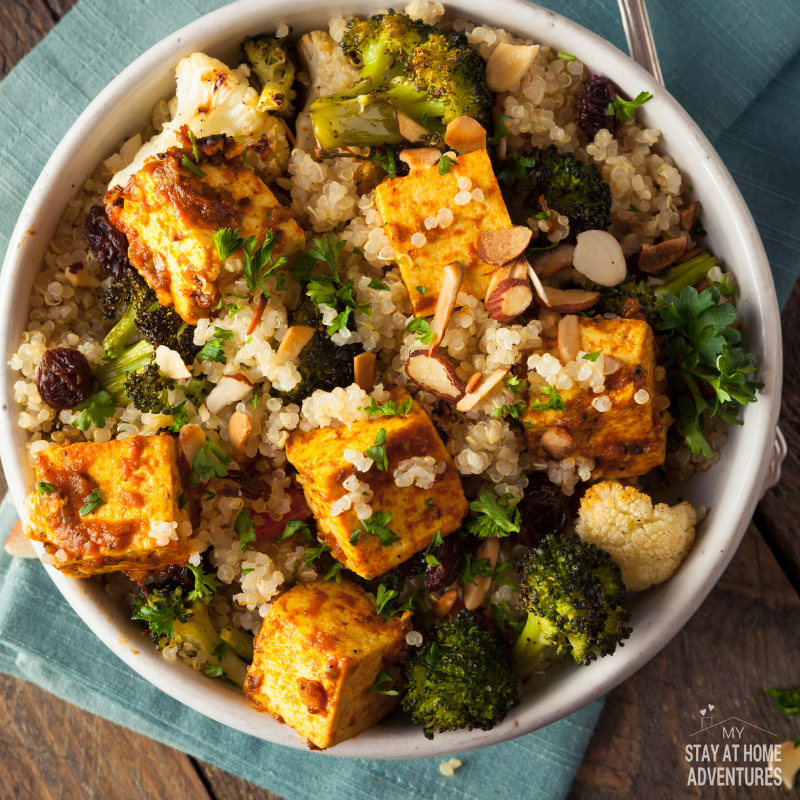 #1 Quinoa and Tofu Bowl
Quinoa is a staple of mine because it's not only delicious but very high in fiber and protein. It also doesn't hurt that it keeps you filled up for a longer period of time. All my vegan people out there should know how nutritious tofu is as well. Together with cauliflower, you have yourself a well-balanced meal.
Ingredients
Tofu
Quinoa
Cauliflower
Sweet or chili sauce (optional)
Olive oil
Salt
Time
20-30 minutes.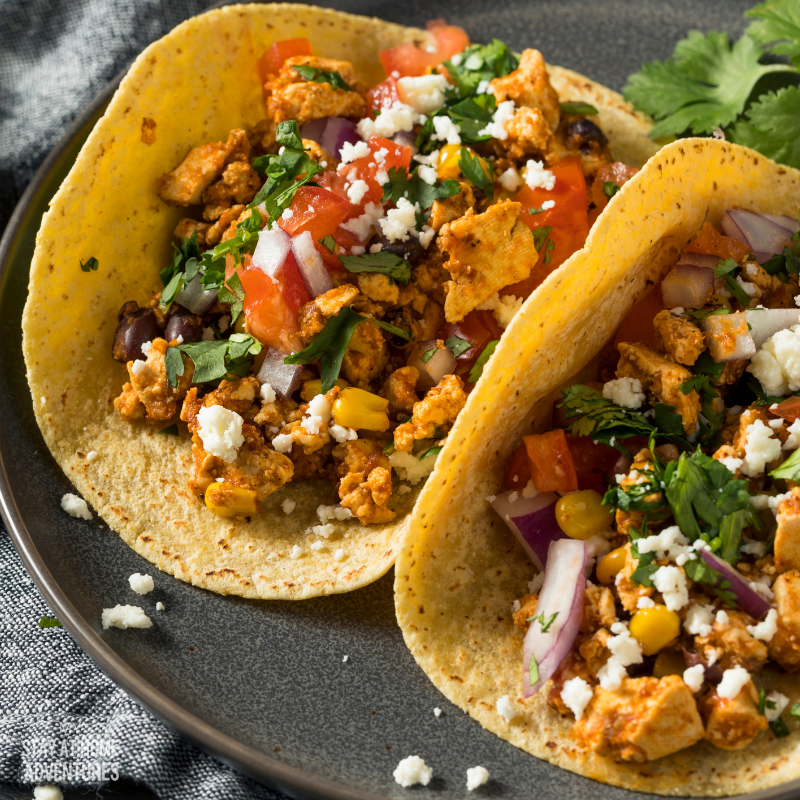 #2 Tofu and Pepper Chili Tacos
Tried out tofu tacos yet? They're super delicious and easy to make. You would just need to cook up your tofu and peppers… and that's it. I love to add cheese and chili to my tacos so that's something you can try out. It's such a quick lunch or dinner meal you can make for you and the family without much effort put in at all.
Ingredients
Tofu
Vegan tacos
Pepper (red and yellow)
Vegan cheese
Seasoning (i.e turmeric or paprika)
Organic oil (optional)
Chili sauce
Time
15 minutes.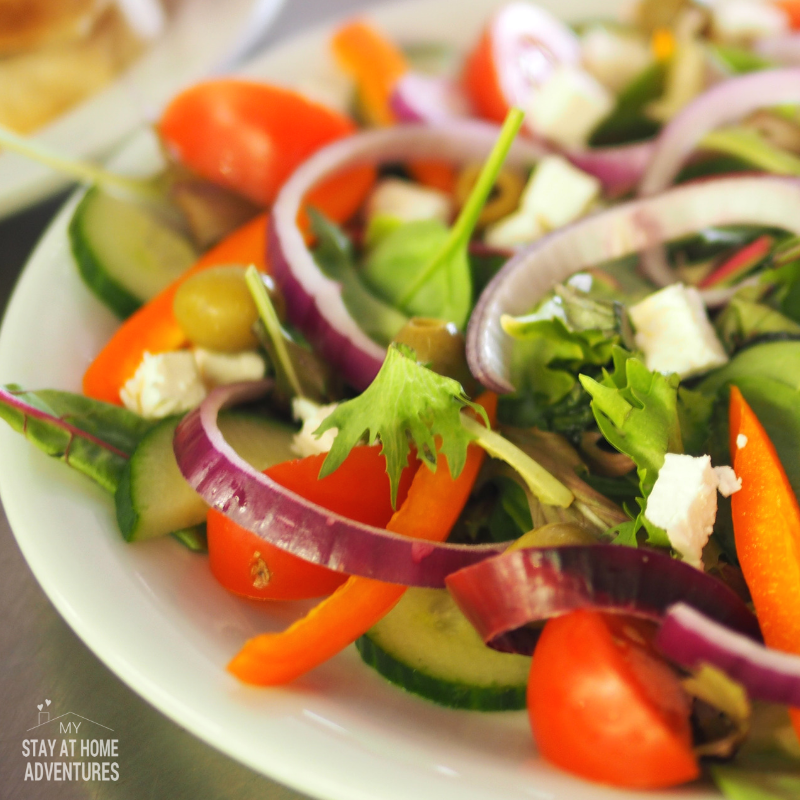 #3 Kachumber Salad Bowl
Salads are a must in my home simply because they're so easy to whip up and healthy as well. A Kachumber salad comes with a host of beneficial ingredients that can do a world of good for your health… plus, it's relatively cost-effective.
Because this salad is quite light, you can always add in some quinoa or tofu to add more to your meal. I personally love to add black rice to my salad which gives it that hearty taste. Alternatively, on days I'd like a heavier meal, I add my ingredients to a wrap or burrito and have my lunch or dinner that way.
Ingredients
Onions
Tomatoes
Cucumber
Salad
Black pepper
Olive oil (optional)
Carrots
Vegan salad dressing
Time
5-7 minutes.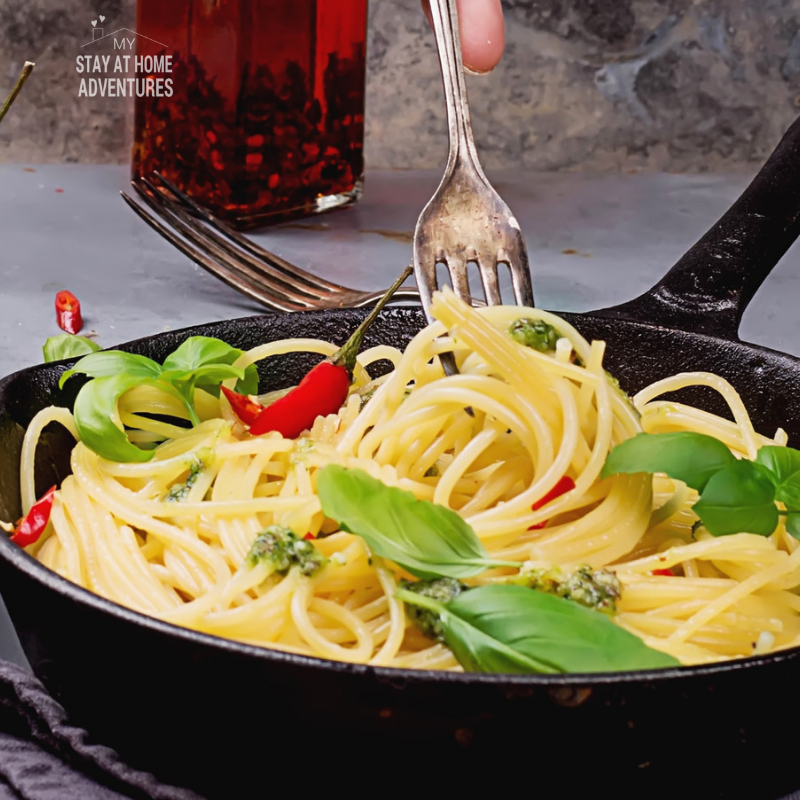 #4 Kale and Noodles Stir Fry
Who doesn't love a yummy stir fry, right? I absolutely love making this recipe because it keeps you filled for such a long time. Plus, the kale is nutritious while the carrots and mushrooms serve an equal benefit for the body as well. I must say, eating stir fry while it's hot just tastes so much better. So, don't take too long to dig in.
You can also alternatively add chili or sauce to your stir-fry for more va-va-voom. It's really all up to what your taste buds love.
Ingredients
Vegan noodles
Carrots
Red pepper
Mushrooms
Kale
Olive oil
Chili or sauce (optional)
Time
25-30 minutes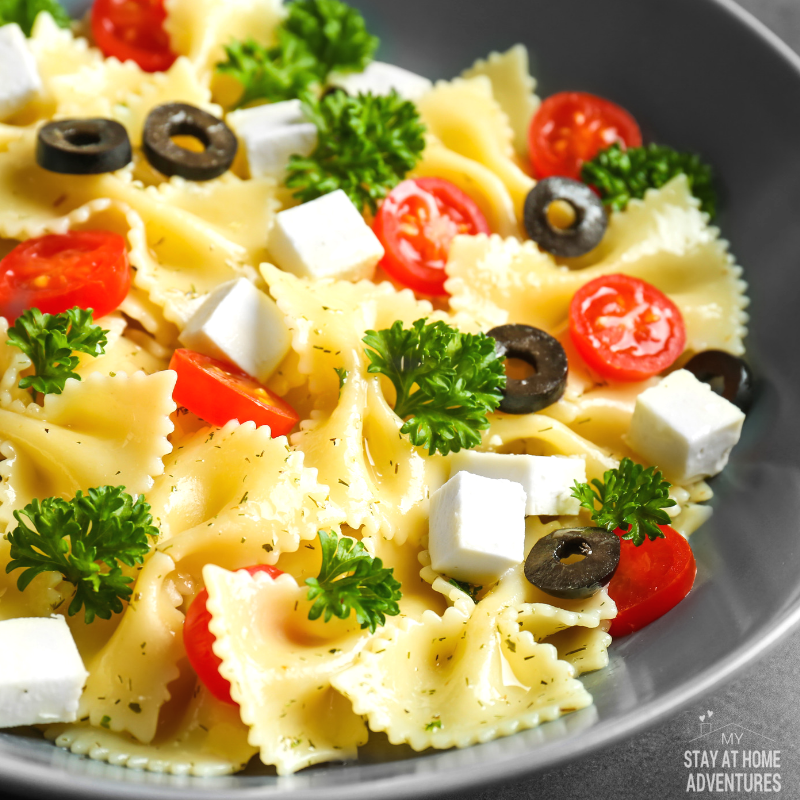 #5 Vegan Pasta Salad
Pasta is another favorite of mine, for several reasons. One of those reasons is that it's filling and doesn't require much effort to make. Once my pasta is ready, I usually add some tomatoes, carrots, and olives for added texture and flavour. Also, I love to add some cheese as a source of protein when I make this meal.
If you'd like, you can also add some vegan pasta sauce and or chili for added flavor to your meal. Delicious meal done!
Ingredients
Vegan pasta
Vegan cheese (optional)
Chili
Olives
Carrots
Tomatoes
Vegan sauce (optional)
Olive oil (or any oil of your choice)
Black pepper
Time
25 minutes.
If you'd love a vegan cornbread recipe using only 8 ingredients, you can check that out RIGHT HERE. This recipe is a staple in my home, and I absolutely love how easy it is to make.
Conclusion
Meal prepping saves so much time, and it doesn't hurt that it's cost-effective too. I personally love all these recipes and besides the fact that they're easy to make, the health benefits are definitely there too. The great thing about these meals is that you can save them in the fridge, and they remain fresh for until you want to dig in again. Happy meal prepping!
About the Author: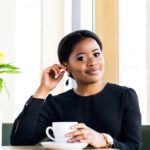 Rachel Mukando is a certified Health Coach who coaches people to reach their health and wellness goals. She loves to find the best deals for the home which gives a helping hand for anyone living a busy lifestyle. When she has free time, Rachel loves to cook, film and travel the world to experience life outside the norm.