19 of The Best Homemade Sauce Recipes Around
This post may contain affiliate links which might earn us money. Please read my Disclosure and Privacy policies here
Bored with the same sauce? How about creating amazing homemade sauces with these amazing homemade sauce recipes that will make your meal an unforgettable one!
We love creating new adventures at home and one of my latest adventures starts in the kitchen by creating homemade sauces. You see I was never a "home cook" mom. I honestly didn't think cooking was for me and even after I burned my house down cooking, I gave up cooking for over a year. True story!
The truth is that once I became a stay at home mom and money became tight, home cook meals were not only delicious, but they taste better. Not only home cooking saved us money, creating meal plans and shopping with a list became a habit I truly enjoy even today.
My obsession with homemade sauce recipes started when I began gardening. I was a newbie and I wanted to see the real benefits of growing your food and creating homemade meals with my own food. Homemade sauce recipe was on top of my list and once I discovered homemade tomato sauce I was sold!
What follows was homemade cranberry sauce and spaghetti sauce recipes my family enjoys eating. Today I will gather my favorite homemade sauce recipes to make it easier to for you to find them. All you need to do is pin this post or bookmarked, whatever you desire.
Homemade Sauce Recipes You Need to Try
Check out this healthy homemade spaghetti sauce recipe from Taste of Lizzy T.
Looking for something hot? Try this homemade hot sauce from Ann's Entitled Life.
If homemade Alfredo sauce is what you are looking for? Check out this delicious homemade Alfredo sauce recipe.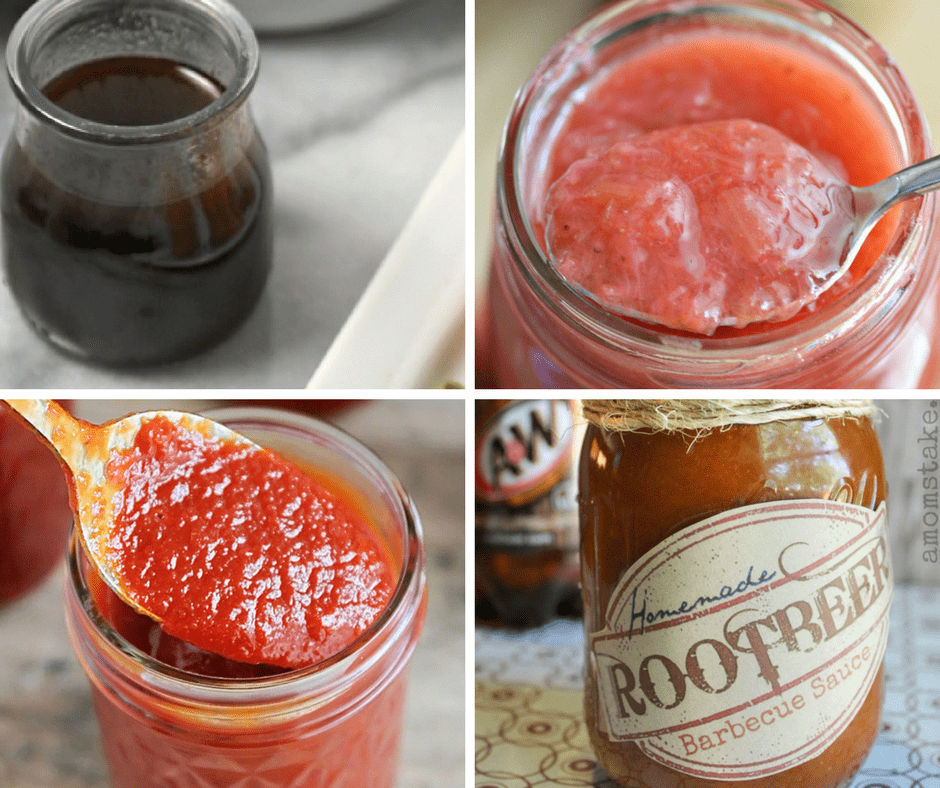 Learn how to make homemade pineapple teriyaki sauce with this simple recipe.
This homemade strawberry Rhubarb sauce looks delicious!
Get ready for summer with this homemade barbecue sauce recipe from Somewhat Simple.
If you want to take your barbecue recipe a notch, try this homemade root beer barbecue sauce recipe.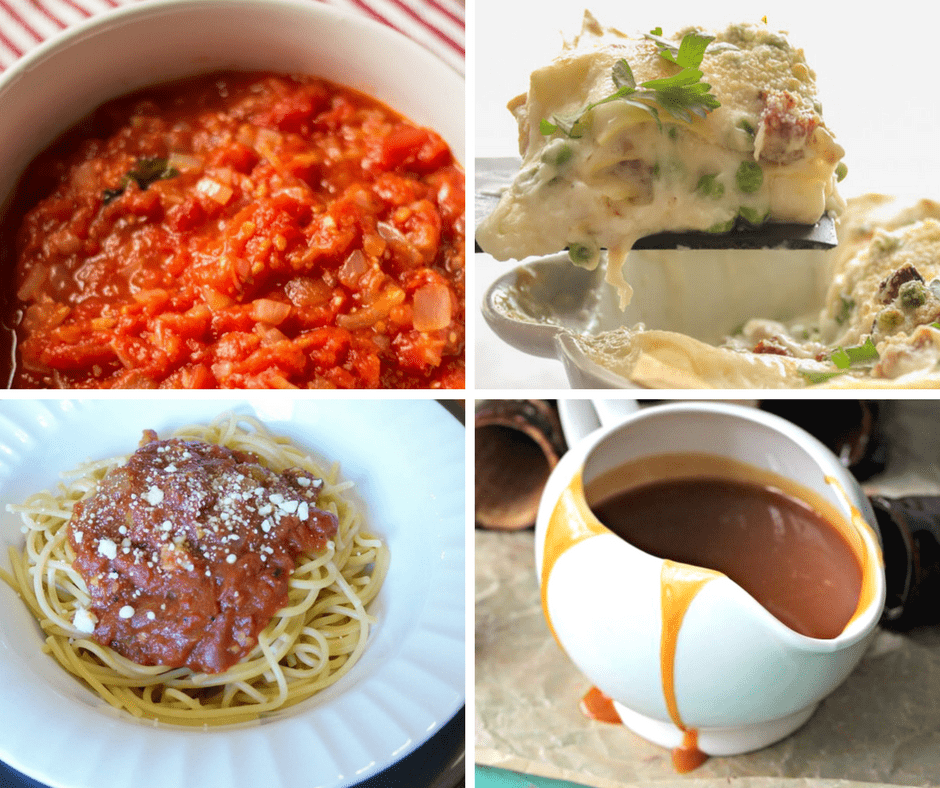 Need a homemade pizza sauce? We got it right here with this homemade pizza sauce recipe from Olivia's Cuisine.
This white sauce lasagna recipe sounds amazing!
Looking for a good homemade marinara sauce check out this recipe from A Mom's Take.
Caramel sauce counts as a homemade sauce, and why not? Check out this 110-minutehomemade caramel sauce recipe.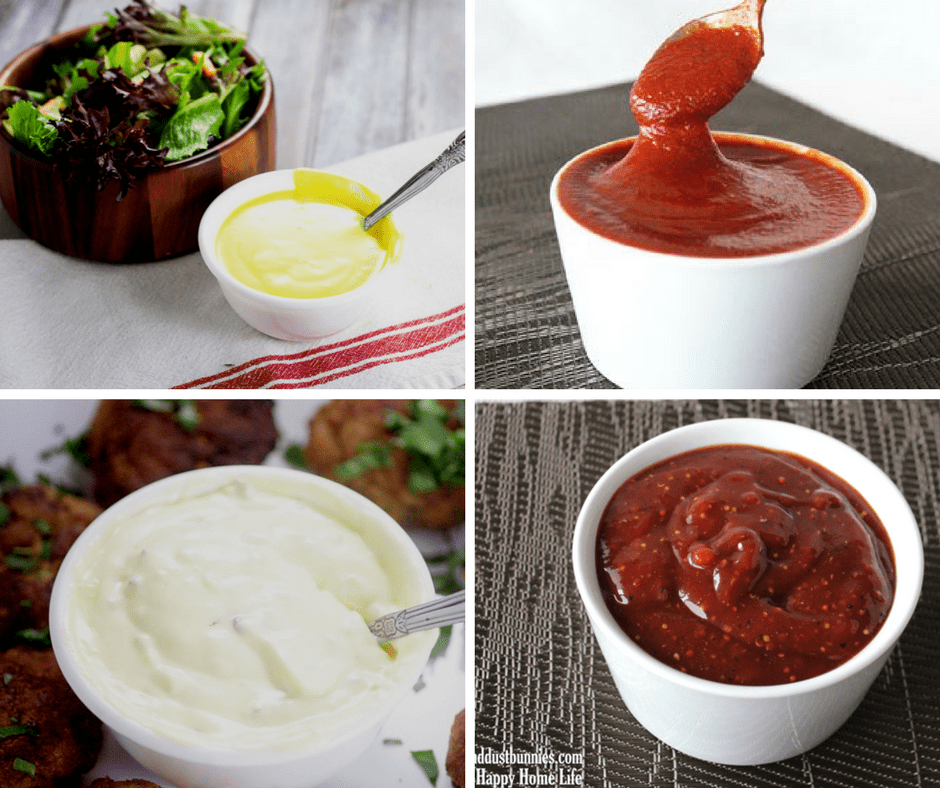 Check out this creamy and delicious homemade honey mustard dipping sauce.
Mexican food fan? Check out this homemade enchilada sauce from Dishes & Dust Bunnies.
This homemade tartar sauce recipe looks so good.
You can even make your own homemade steak sauce with this recipe.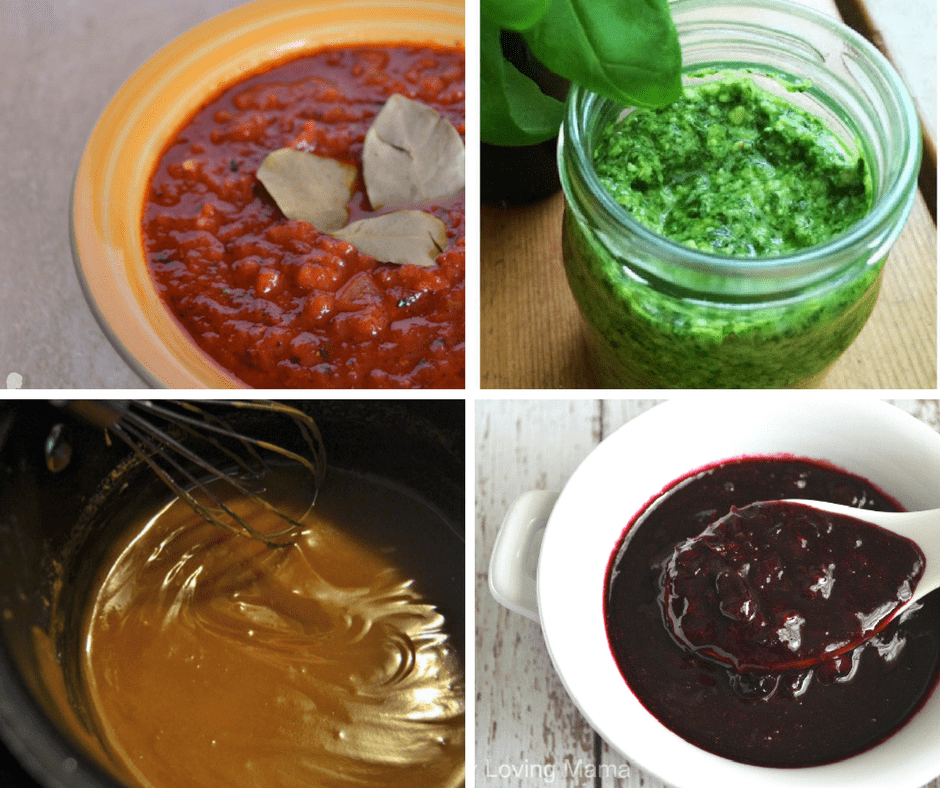 This sweet marinara sauce for meatballs and pasta takes about 40 minutes to make but it is so worth it!
Try making this delicious Basil Pesto sauce recipe.
OMG! This 3 ingredient peanut butter sauce recipe is to die for.
Try this homemade blueberry sauce recipe on your pancakes or desserts.
Conclusion
I hope you enjoy these amazing homemade recipes and give them a try. Let me know what other homemade sauce recipes you have and share it with us.
Your turn: What is your favorite homemade sauce recipe?