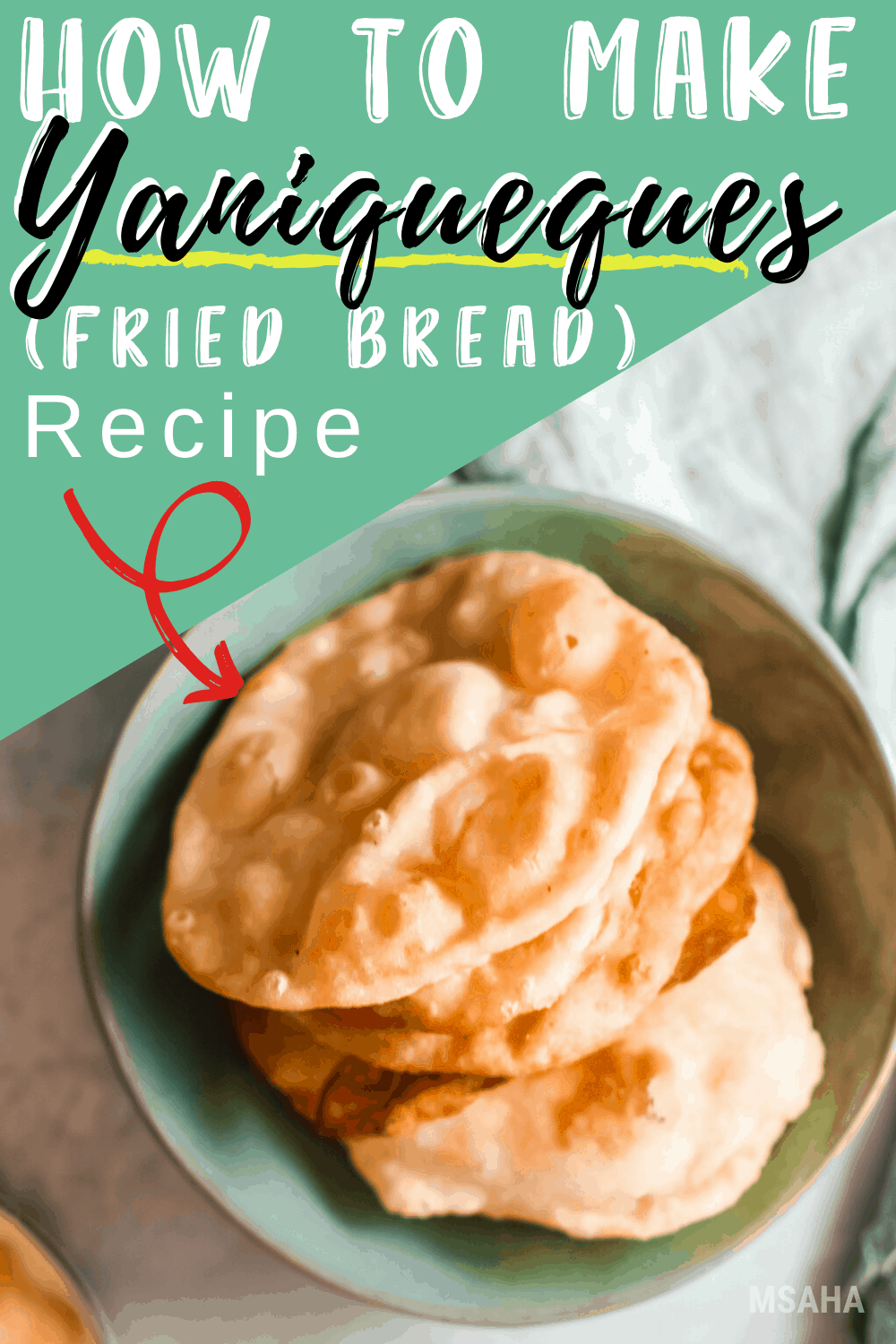 Yaniqueques are a type of fried bread enjoyed by many Latinos and served with bacalao and beans. These are so flaky and delicious you are going to love them!
It's amazing what can be done with a bit of flour and some oil. The Navajo cook a dish called fry bread. People of the Midwest make a dish called elephant ears. And, Latinos make something called yaniqueques. In all honesty, these dishes are very similar to one another.
Simple dough that is fried and freaking delicious! The Latino version is very thin and most often served with ketchup. Let's take a closer look at this easy and yummy recipe.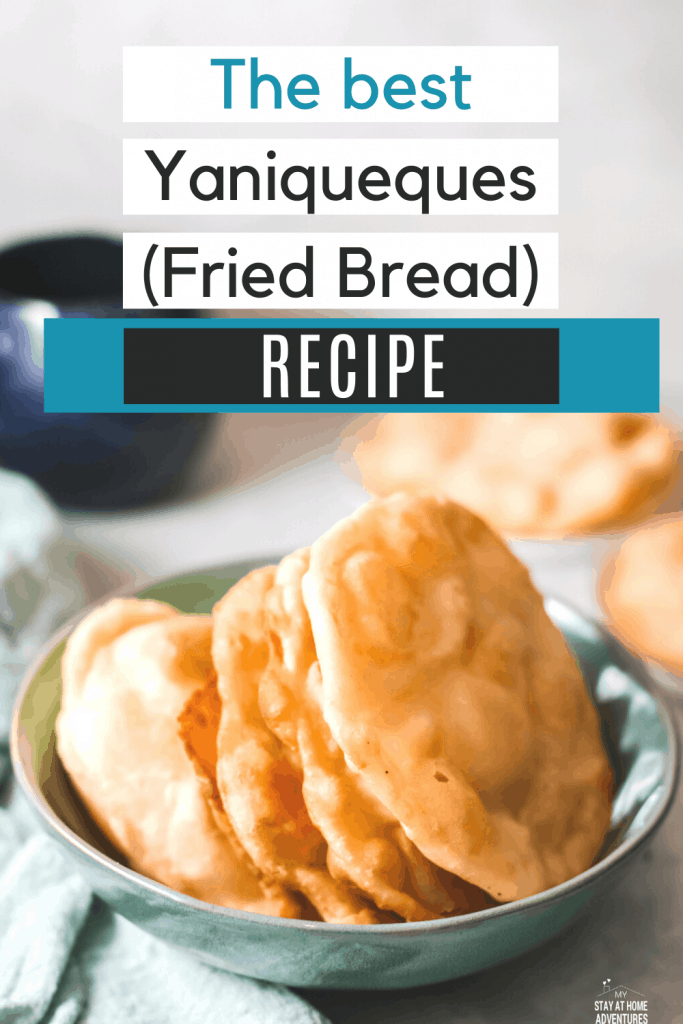 What are yaniqueques?
Yaniqueques is a simple dough that is rolled thin and then fried. It is a Dominican recipe that is thought to be very similar to the Johnny Cakes of Shawnee, except yaniqueques are made with flour rather than cornmeal.
The pastry can be dusted with cinnamon sugar if you're looking for a sweet treat or it can be seasoned with sea salt and enjoyed as a savory snack.
What do you serve yaniqueques with?
You can serve yaniqueques with rice and beans in place of bread. You could eat by itself as a delicious snack. You could even top with cinnamon sugar and break into pieces to eat with ice cream. You can get very creative with this simple recipe.
Where are yaniqueques from?
Yaniqueques are from the Dominican Republic. They are thought to be adapted from a recipe that was brought over during the 19th century from Caribbean migrants.
You might like these recipes:
Can you freeze yaniqueques?
It's important to remember that freezing foods can greatly affect the texture. If you do freeze, allow to cool and freeze individually on a cookie sheet before transferring to a zip top bag. To reheat, place in the oven at 350 degrees for 10 to 15 minutes or until crispy.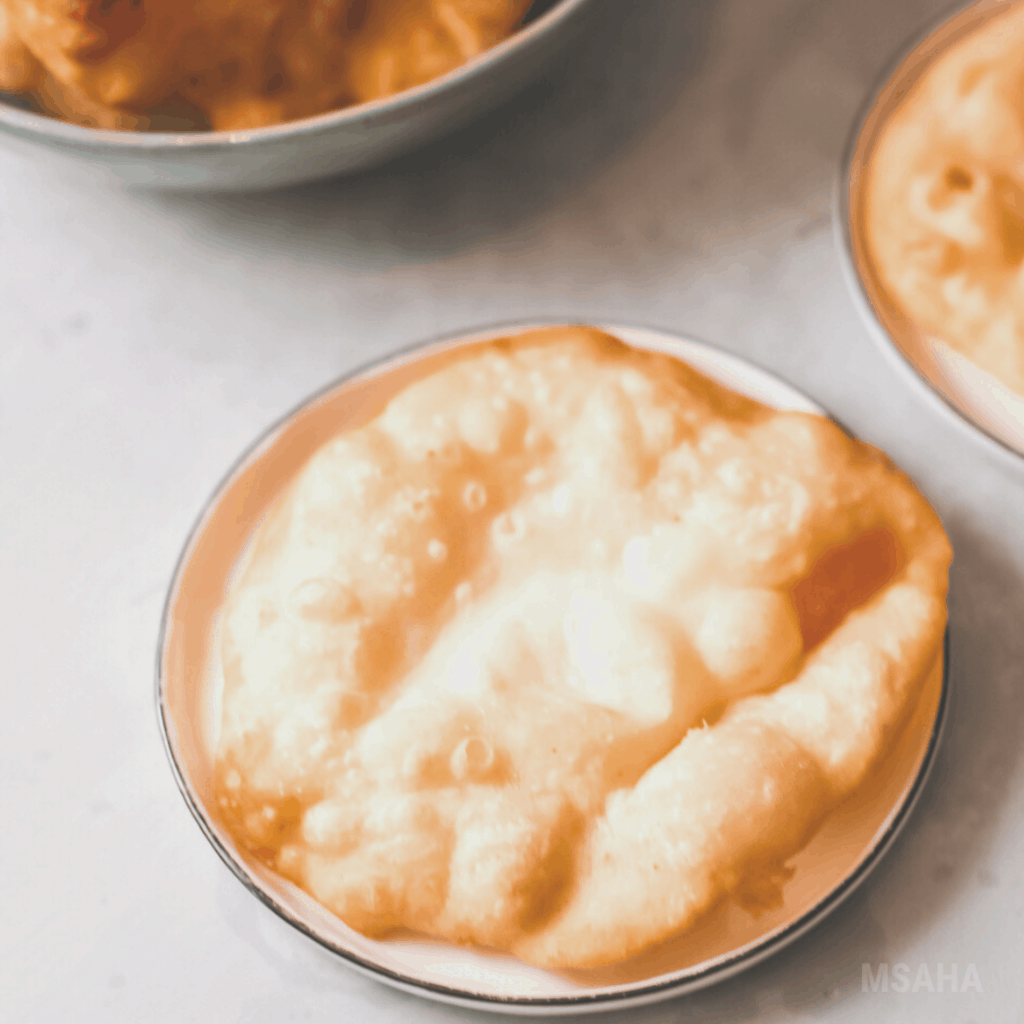 The Secrets to the BEST Yaniqueques?
The secret to making the best yaniqueques is using "day old oil" which is just oil that has already been a bit used.
If you don't have any on hand, use the oil but you and fried them with that. You will notice that the last batch taste even better than the first batch.
(I guess because the oil was already a bit used and dirty with flour bits).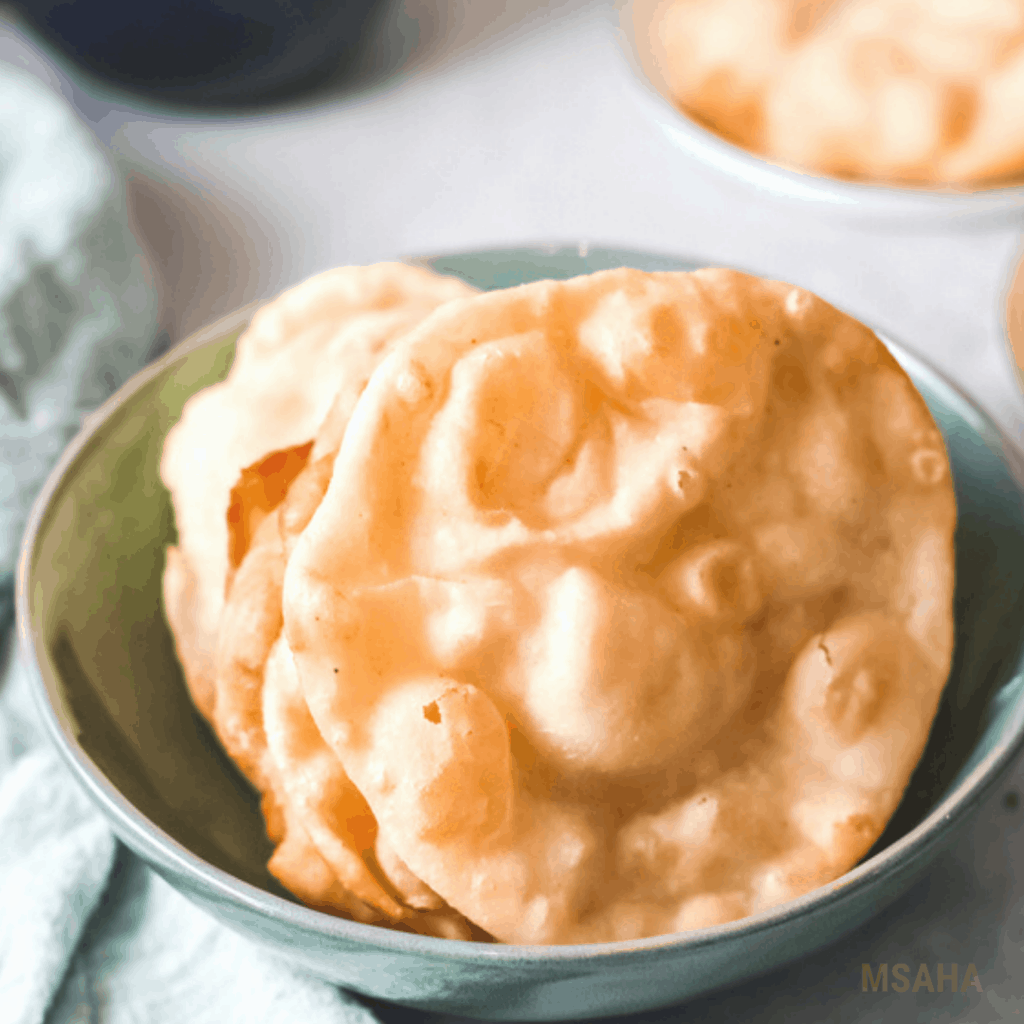 What are the ingredients to make yaniqueques?
To make yaniqueques you are going to need the following ingredients:
Flour
Vegetable oil
Water
Salt
Cinnamon or nutmeg
Baking powder
Additional vegetable oil for frying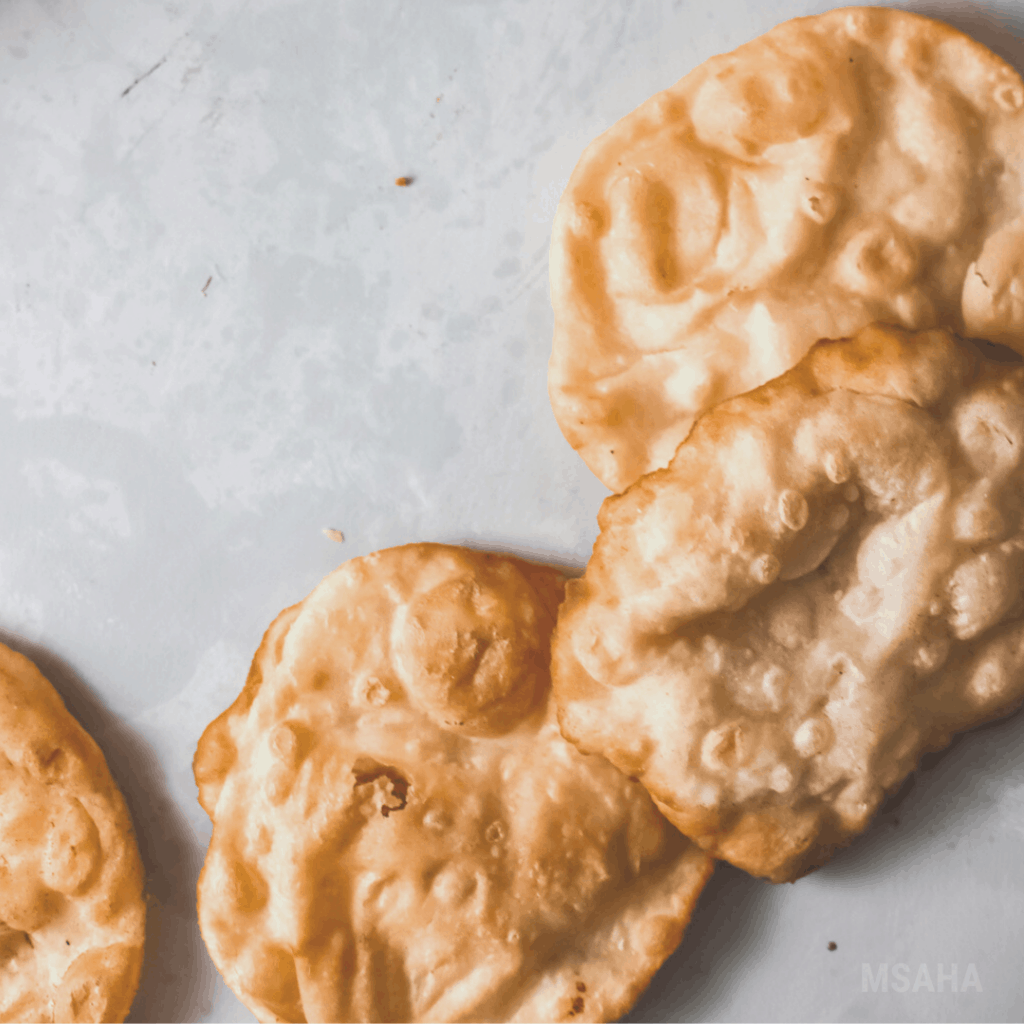 How to make yaniqueques
Now that you have gathered your ingredients it is time to make the yaniqueques. All you have to do is follow the steps below:
The first thing you want to do is mix your dry ingredients. Mix the flour, baking powder, salt, and cinnamon/nutmeg in a bowl until the ingredients are thoroughly mixed.
Once mixed, form a well in the center of the flour and pour the vegetable oil and water in the center. Begin mixing the flour into the oil and water until well mixed.
The dough will then need to rest. Cover the bowl with plastic wrap and let rest for 15 minutes. It's important that you do this or the recipe will not turn out right.
Cut the dough into 10 pieces and form into balls. Place one ball at a time onto a floured surface and roll until almost translucent.
Transfer the rolled dough to a skillet filled with around an inch and a half of heated oil. Fry the dough on both sides until golden brown and crispy, roughly one minute per side. Remove from the oil and place on a rack to drain the excess oil and season with sea salt.
Repeat with the rest of the dough.
Your yaniqueques is ready to serve!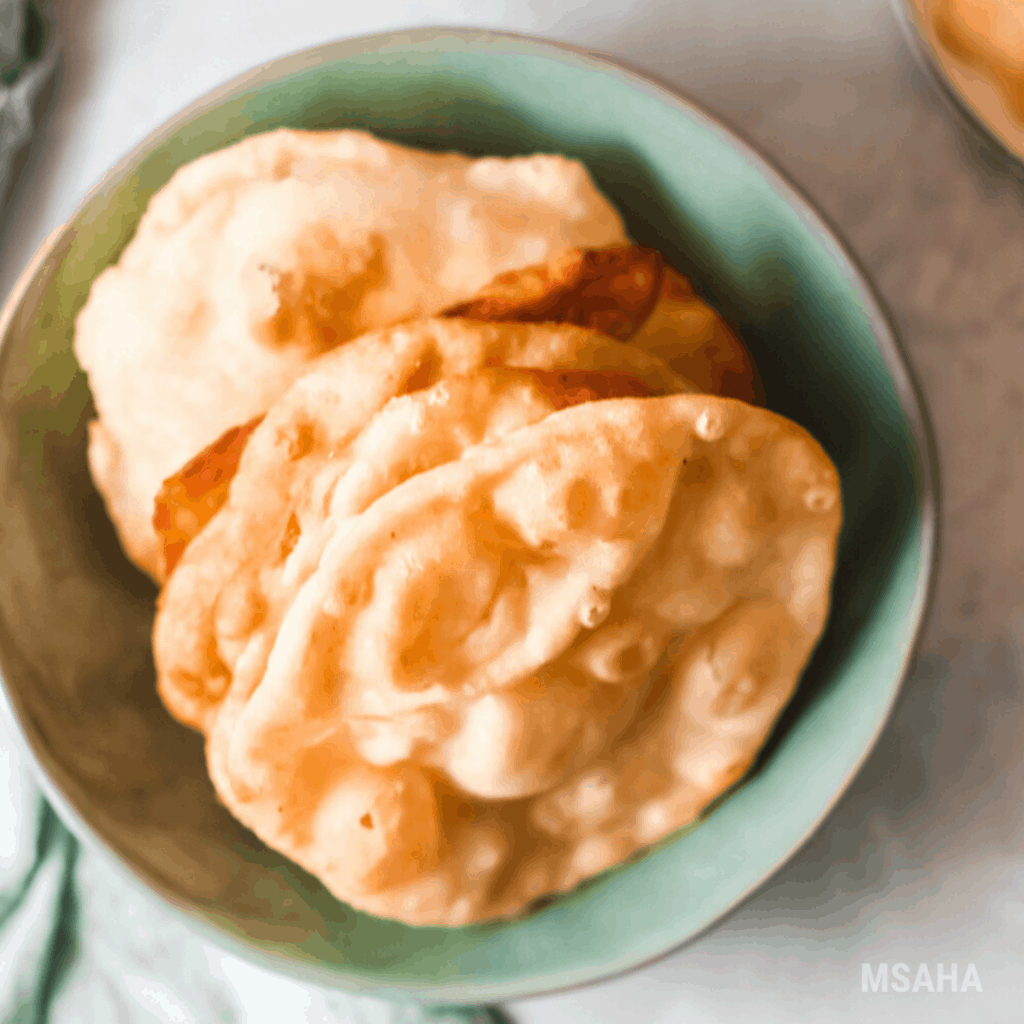 Yaniqueques Recipe
Now that you know everything you need to know about how to make yaniqueques it is time to print the recipe.
To print the recipe, click the print button below. Want to save this recipe for later? All you have to do is use the share button to pin it for later, Mix it or add it to your Yummly account.
Yaniqueques Recipe (Fried Bread)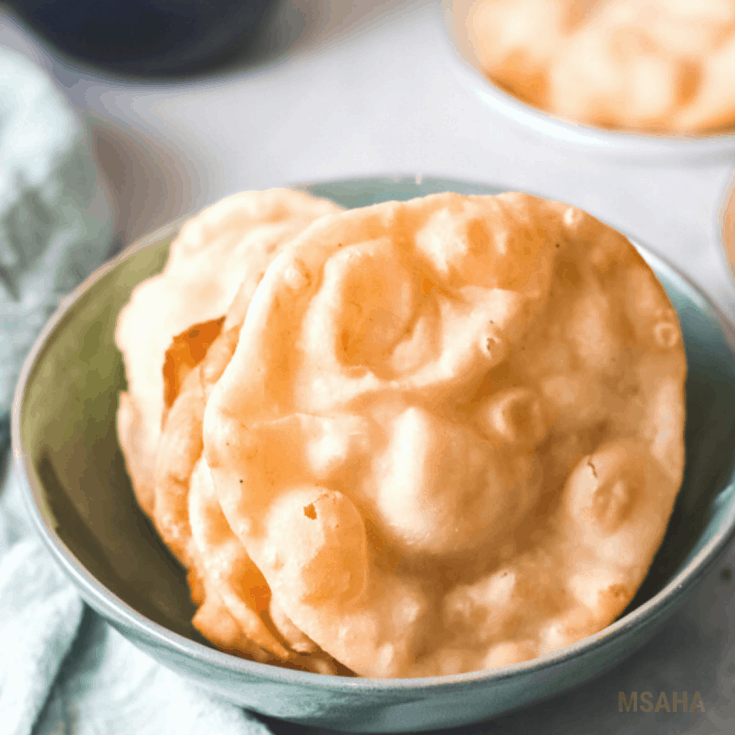 Yaniqueques are a type of fried bread enjoyed by many Latinos and served with bacalao and beans. These are so flaky and delicious you are going to love them!
Ingredients
1 Cup flour
2 Tbsp vegetable oil
4 Tbsp water
Pinch of salt
Pinch of cinnamon or nutmeg
1 Tsp baking powder
Vegetable oil for frying (around 2 cups)
Instructions
In a bowl mix the flour with the baking powder, salt and cinnamon or nutmeg. Form a well and add the vegetable oil and water.
Mix until everything is well incorporated and comes together. Cover with plastic wrap and let it rest for 15 minutes.
Heat the vegetable oil in a small pot over medium heat.
Divide the dough into 10 balls.
Transfer 1 to a floured surface and roll until it's almost translucent.
Once the oil is hot transfer the dough circle to the oil and fry for around 1 minute per side or until golden.
Repeat the process with the rest of the dough.
Nutrition Information:
Yield:
4
Serving Size:
1
Amount Per Serving:
Calories:

208
Total Fat:

11g
Saturated Fat:

1g
Trans Fat:

0g
Unsaturated Fat:

9g
Cholesterol:

0mg
Sodium:

156mg
Carbohydrates:

24g
Fiber:

1g
Sugar:

0g
Protein:

3g
This calculations might not be accurate.
The following two tabs change content below.
Latina mom of 4 married to wonderful Greek gentleman. Living in southeast PA and trying to juggle family and a household while trying to earn an income from home. Follow my stay at home journey as I discover how to earn money and save money so we can continue to live debt-free.
Latest posts by Joyce @ My Stay At Home Adventures (see all)