Tasty Low-Carb Breakfast Recipe – Chorizo and Egg Muffins
This post may contain affiliate links which might earn us money. Please read my Disclosure and Privacy policies here
If you are looking for a low carbohydrate breakfast recipe that is filling, healthy and tasty, these Chorizo and Egg Muffins are perfect! In addition, chorizo is a great source of protein for the morning hours.
You can find chorizo in many supermarkets or butcher shops. In this dish, I use it to give your eggs some extra flavor but also as a binding agent, so the muffin doesn't fall apart when cooking. It's an easy-to-prepare recipe with only 10 ingredients that will make 12 large muffins or 16 smaller ones.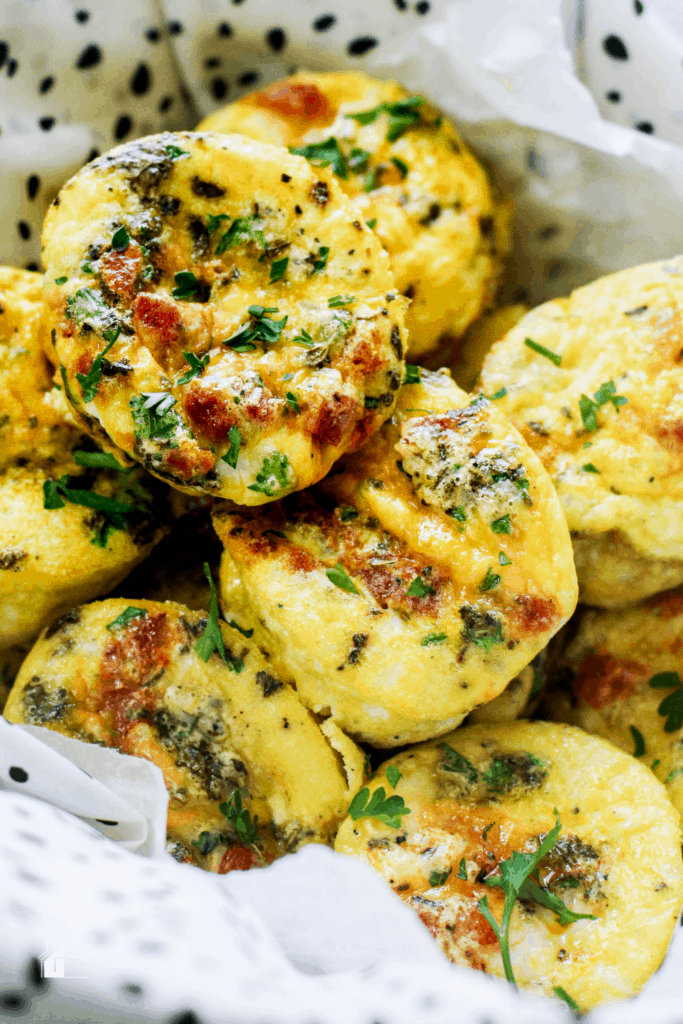 What are Chorizo and Egg Muffins?
Chorizo and egg muffins are a great low-carbohydrate breakfast recipe. Chorizo is loaded with protein and pairs well with eggs, milk, oregano or marjoram, cheddar cheese, and parsley or cilantro for added flavor.
What are the ingredients to make Chorizo and Eggs Muffins?
To make this recipe, you are going to need the following ingredients:
Chorizo sausage – In this recipe, we chopped it finely and used it as a binder for the muffins. Chorizo is also great because of its high protein content, which will keep you feeling fuller throughout the morning.
Eggs – In this recipe, we use 12 large eggs, and in other recipes, I have seen 18 eggs being used.
Milk – Chorizo and Milk are two great ingredients to add flavor and a binder for the muffin.
Oregano or Marjoram – Chorizo sausage is loaded with salt, so this will help balance out the flavors.
Dried Onions – They give an extra zing in flavor without adding any extra calories.
Salt and Pepper (as desired) – Chorizo is already salty, so it's not necessary to add salt but adding pepper will give the muffins a little extra kick of flavor.
Parsley or Cilantro – Chorizo has some texture. If you like your eggs smooth, go with parsley; if you want them with some texture, go with cilantro.
Cheddar Cheese – Chorizo is a spicy sausage, so adding the sharp taste of cheese will balance out the flavor and give your muffins that extra protein boost!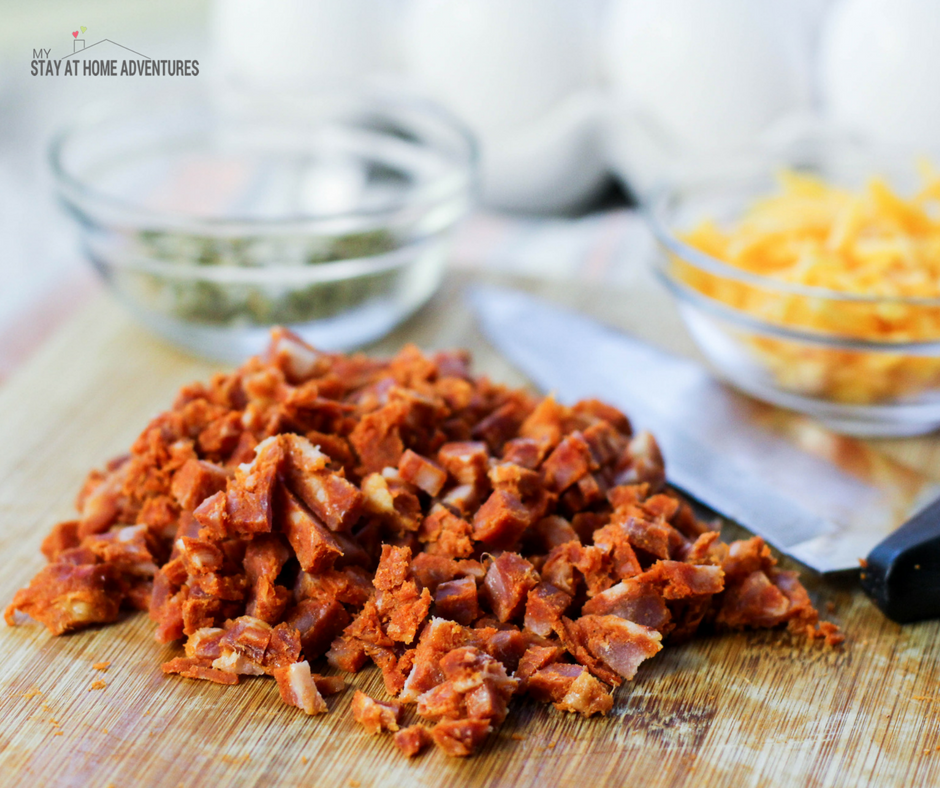 Directions to make Chorizo Eggs Muffins
Now that we have gathered all our ingredients, let's learn how to create this chorizo and eggs recipe.
Before we begin, make sure your chorizo link is finely chopped.
To make these muffins start by preheating the oven to 375 degrees Fahrenheit.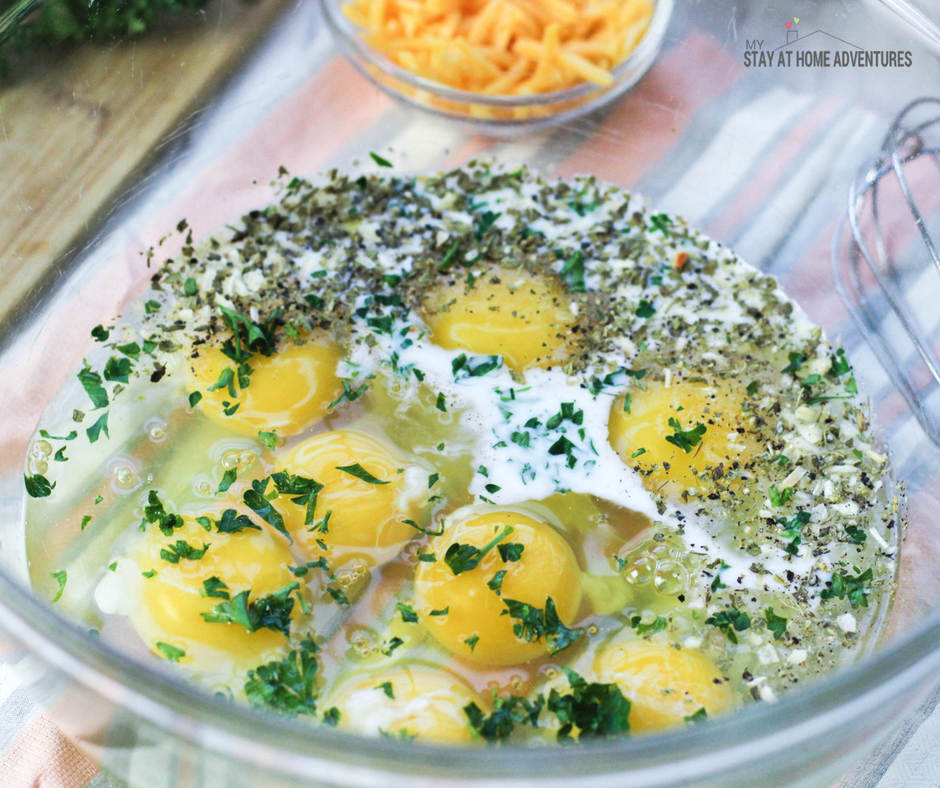 In a bowl, whisk together the eggs and milk until well blended. Next, add all the other ingredients (except for the chorizo and cheese).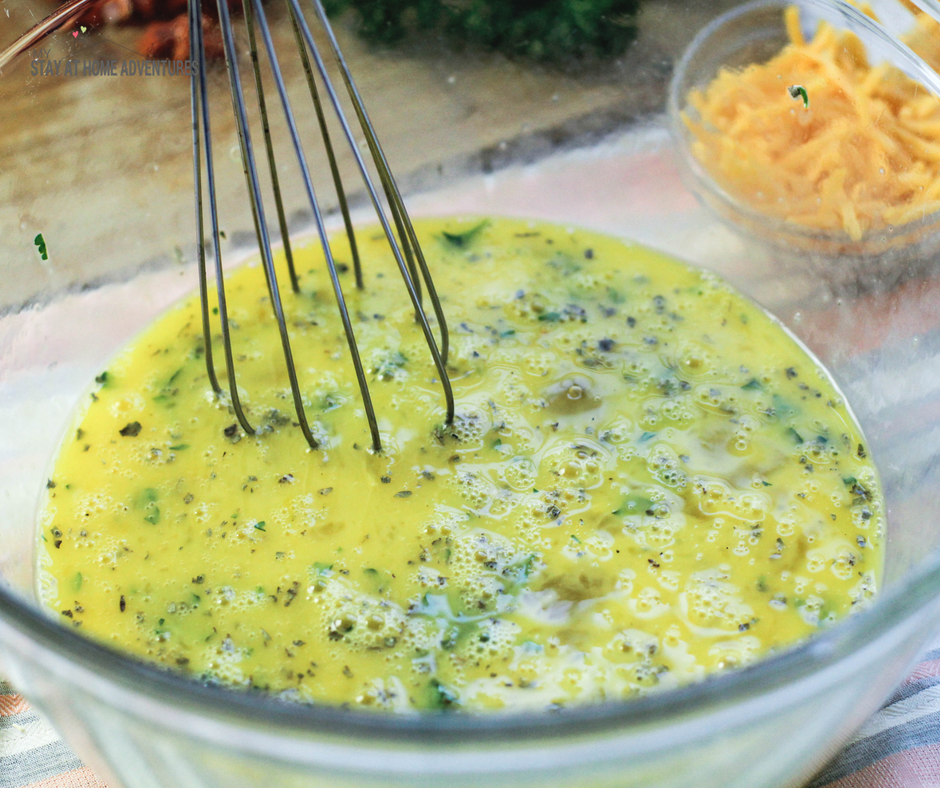 Grease a cupcake pan and pour the mixture evenly into each cup.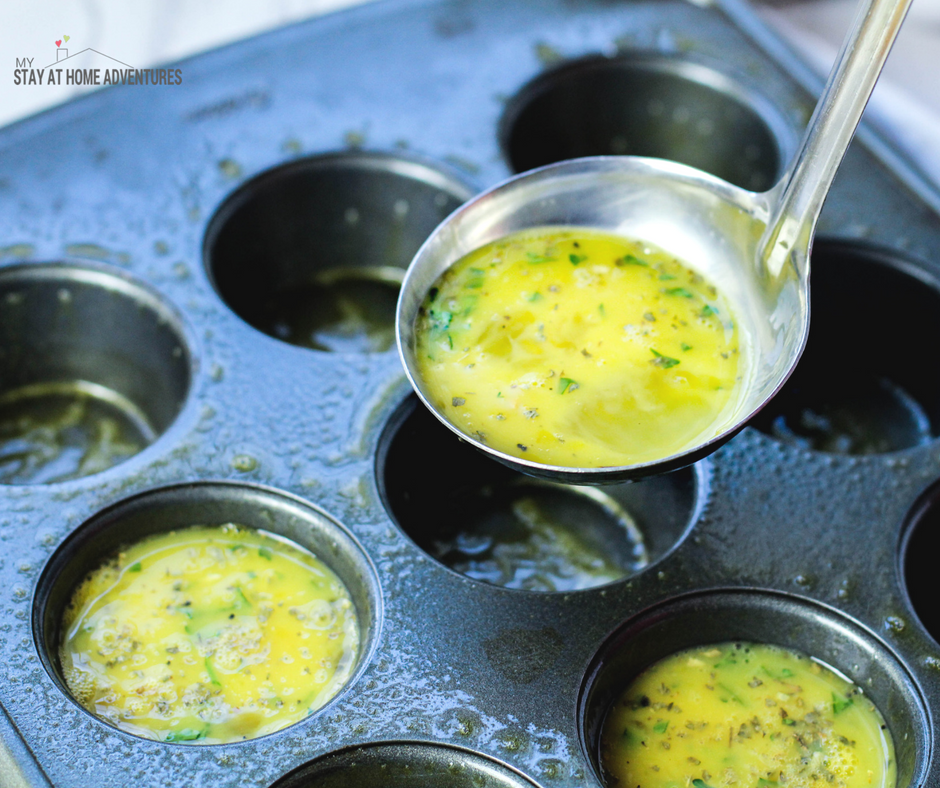 Top each muffin with chorizo and cheese.
Bake for 15 to 18 minutes or until cooked through and golden brown on top or until egg muffin is set in the center.
Your muffins are ready to serve or freeze!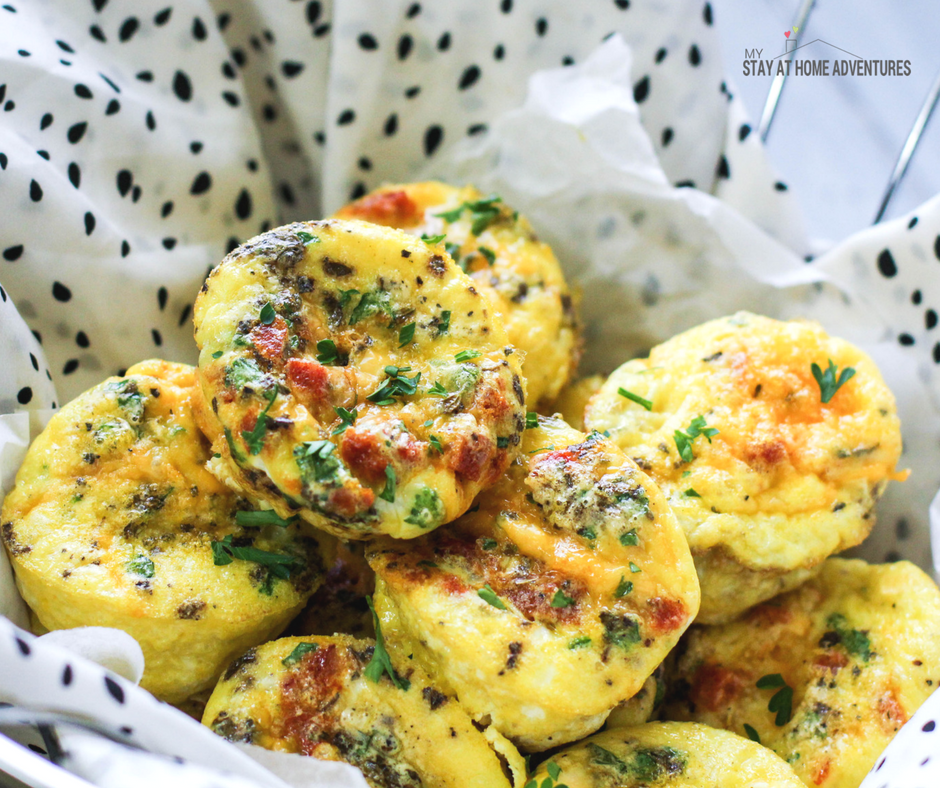 How many Chorizo and Egg Muffins do I need?
This recipe will make 12-16 Chorizo and eggs muffins. The size of each muffin depends if you want them to be large or small.
The form you have selected does not exist.
How to Freeze egg and chorizo muffins
To freeze this chorizo and egg recipe, cool the muffins before placing them into a freezer-friendly storage bag or container.
When ready to eat these flavorful treats, warm them up in the microwave for about 45 seconds.
Avoid overcooking in the microwave as they may get rubbery.
There you have it, a low-carb chorizo and egg muffin recipe that you and your family are going to love!
Check out these recipes:
Now print this egg and chorizo muffin with the exact measurements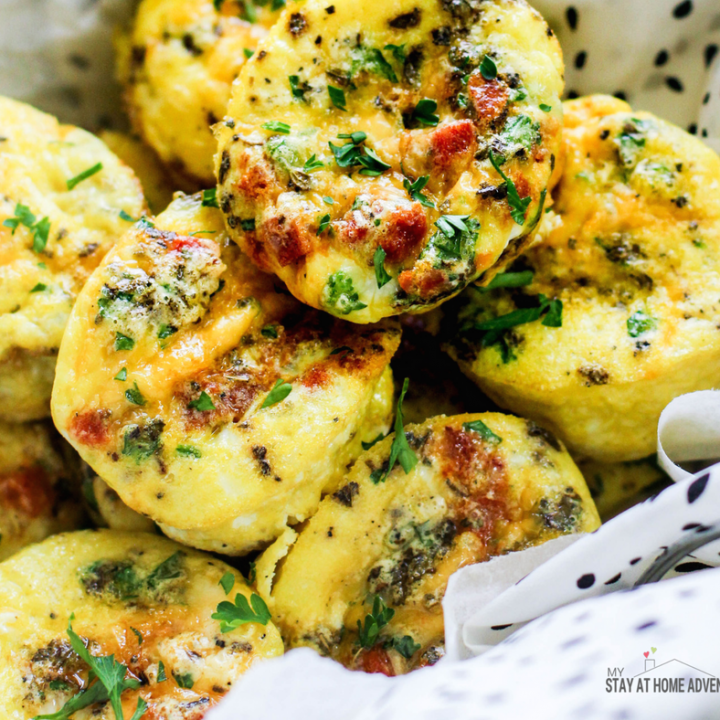 Tasty Low-Carb Breakfast Recipe – Chorizo and Egg Muffins
A tasty low-carb breakfast food that is full of protein and flavor! These simple chorizo and egg muffins are perfect for those looking to eat healthier in the morning.
Ingredients
10 Jumbo eggs (or 12 large)
1 tablespoon of milk
1 teaspoon of oregano or marjoram
½ teaspoon of minced dried onions
salt and pepper (as desired)
1 tablespoon of freshly chopped parsley or cilantro
1 chorizo link finely chopped
½ cup of shredded cheddar cheese
Instructions
Preheat oven 350 degrees Fahrenheit.
In a large bowl add all ingredients, except for chorizo and cheese.
To a well-greased cupcake pan, add in an even layer of egg mixture to each cavity. Top with an even layer of chorizo and cheese.
Bake for 15-18 minutes, or until eggs are set in the center.
Nutrition Information:
Yield:

12
Serving Size:

1
Amount Per Serving:
Calories:

118
Total Fat:

8g
Saturated Fat:

3g
Trans Fat:

0g
Unsaturated Fat:

5g
Cholesterol:

204mg
Sodium:

193mg
Carbohydrates:

1g
Fiber:

0g
Sugar:

0g
Protein:

9g
These nutritional calculations might not be accurate. Please speak with a licensed nutritionist to assist you.
Your turn: Now that you have learned how to create a chorizo and egg recipe what are your thoughts? Share it with us!