10 Fun Ways Kids Can Make Money This Spring Break
This post may contain affiliate links which might earn us money. Please read my Disclosure and Privacy policies here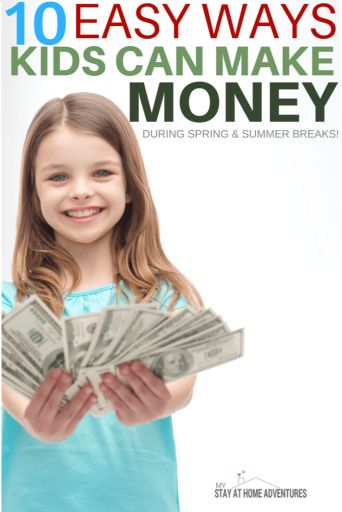 It is never too early to teach kids about finances, and if you are looking for ideas to get your kids to earn some extra cash during Spring Break, I have them for you! Kids can make money over spring; it's possible no matter the age.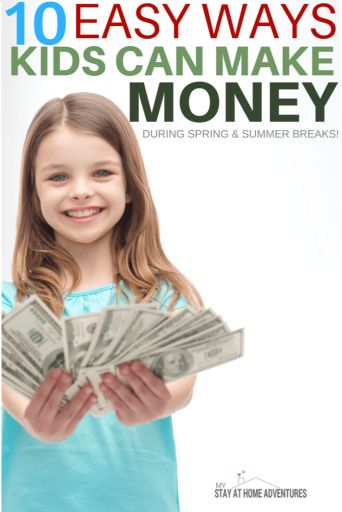 These ideas on how kids can make money over spring break depend on your kids' age and what they are capable of handling. Of course, parents are required to help as well and keep them focused. Many of these ideas require a certain amount of time and planning as well, so please keep that in mind.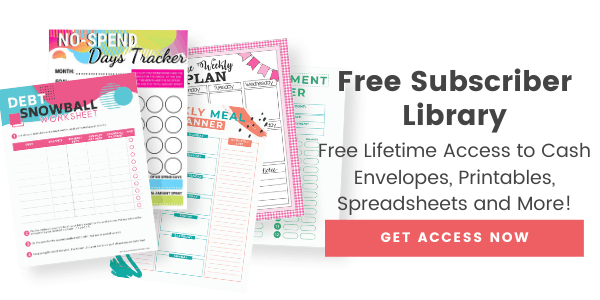 How Kids Can Make Money Over Spring Break
Lemonade stand
Running a lemonade stand is a popular way for kids to make money over spring break. During a family yard sale, have your children sell lemonade for extra money this spring.
Pet sitting
Depending on the child's age, pet sitting family and friends' pets will be a great way for them to earn some extra cash.
Yard sale
Yard sales are one of my favorite ways for the entire family to make extra money over spring. We get rid of stuff we no longer need nor want, kids sell their lemonade and baked goods, and we all make money! How great is that?
Household chores
Create a household chore list and find them their age appropriate chores to do at home. From cleaning an extra room to organizing areas of the house, this is a great way for kids to earn money.
Babysitting/Mom's Helper
Again, depending on their age, have your kids babysit younger kids, or helping moms or other parents is a great way to earn money over the spring.
Related posts:
Yard work
Helping the neighbors with their lawn, or even other family members with your own yard is another way to make money. This depends on how old your child or children are and how comfortable they are operating a mower.
Dog Walker
If your kid loves pets, then dog walking will be another way to make extra cash. The bonus about this is that they will have fun and get to go out and exercise.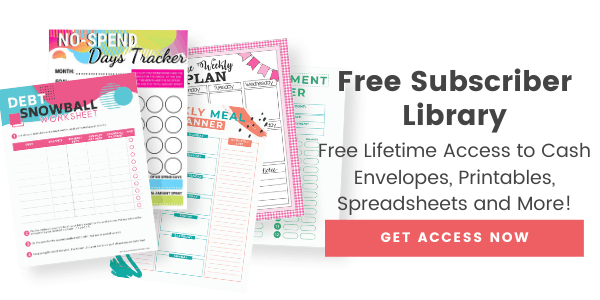 Make crafts to sell
During the yard sale, have your children sell their crafts for money. The crafts your child or children make maybe say awesome, you might be able to sell their crafts online as well!
Swagbucks
There are many ways for children to earn money, and one of them is via playing games in Swagbucks. Though they will not get real cash, they will earn Swagbucks that will allow them to earn free gift cards to many of their favorite retailers and more.
Car wash
A car wash is another way for kids to earn money over the spring. Host a family and friend car wash and have the kids earn extra cash doing a car wash.
Remember that, again, these money making ideas for kids are, well, for kids. This will be a great experience for them to earn some cash and learn some more responsibility. Remember to make it fun and educational.
What other ways can kids make money over spring break?