Blogging VS Vlogging: Which is Better for Making Money Fast
This post may contain affiliate links which might earn us money. Please read my Disclosure and Privacy policies here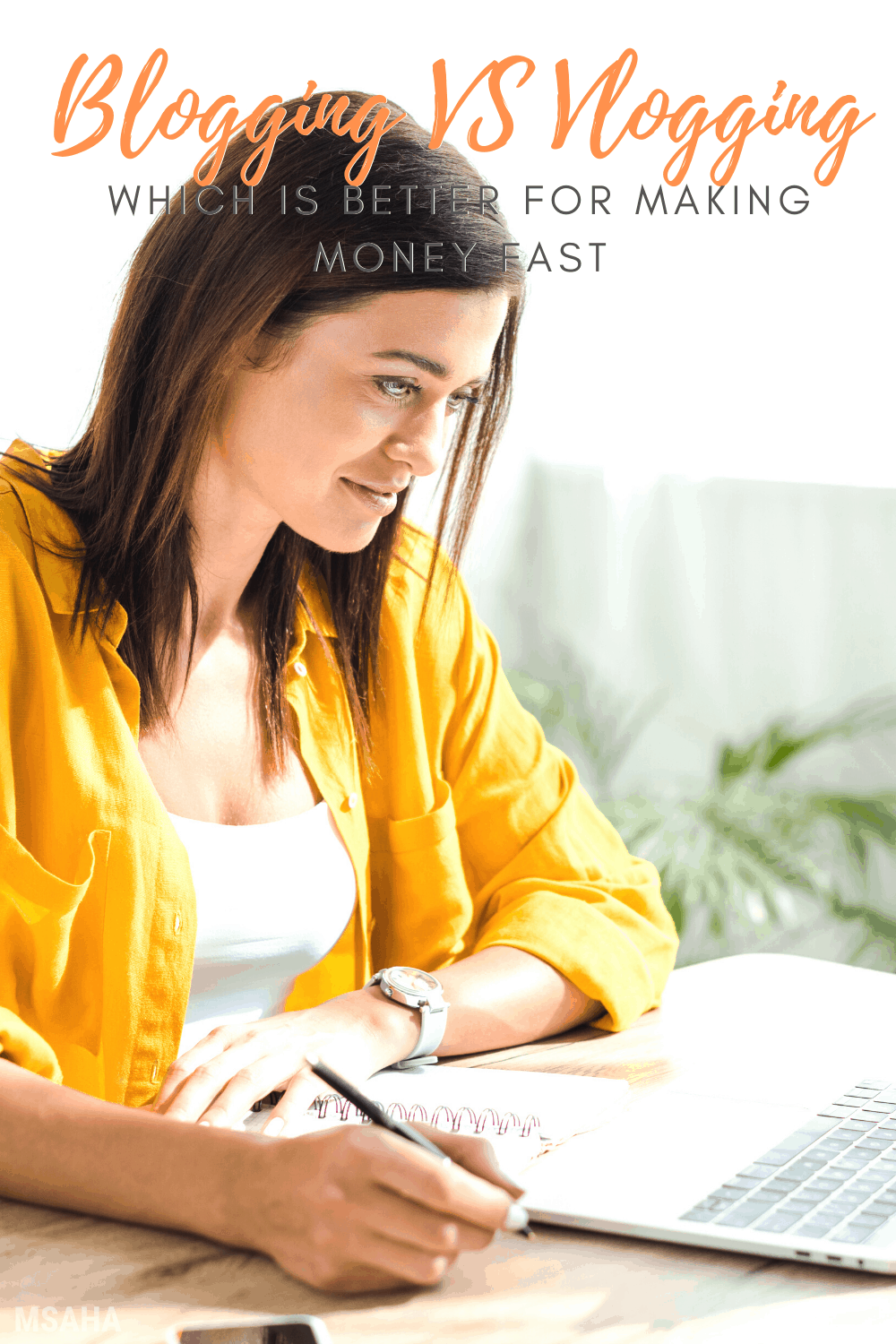 You are going to learn about blogging vs vlogging and which will make you better money fast.
While there are plenty of different ways that people can make money online, two of the most common are blogging and vlogging.
What is blogging and vlogging?
Blogging is done by writing short articles often accompanied by some photos, while a vlog is a short video.
These can essentially be on any topic under the sun, and both have the same goal of entertaining, educating, or informing an audience.
They are also often used as tools to grow an audience and attract more viewers to a website.
So while both can be an important part of nearly any website or company, which is the best for making money fast?
Without any further ado, let's look at the pros and cons of vlogging and blogging when it comes to making money.
What is the difference between a blogger and a Vlogger?
A blogger has a blog and writes, and a vlogger has a video channel, such as YouTube, and makes videos instead of articles.
Which is better blogging or vlogging?
They both have their cons and pros and you will learn more about it in this post. However, both are just as good and it all depends on you, your personality, your forte, your money goals, and your time.
What makes more money vlogging or blogging?
There are many ways you make money online and different forms of income once you start your blog or vlog.
But when it comes down to making the fastest money between blogging and vlogging there are some differences.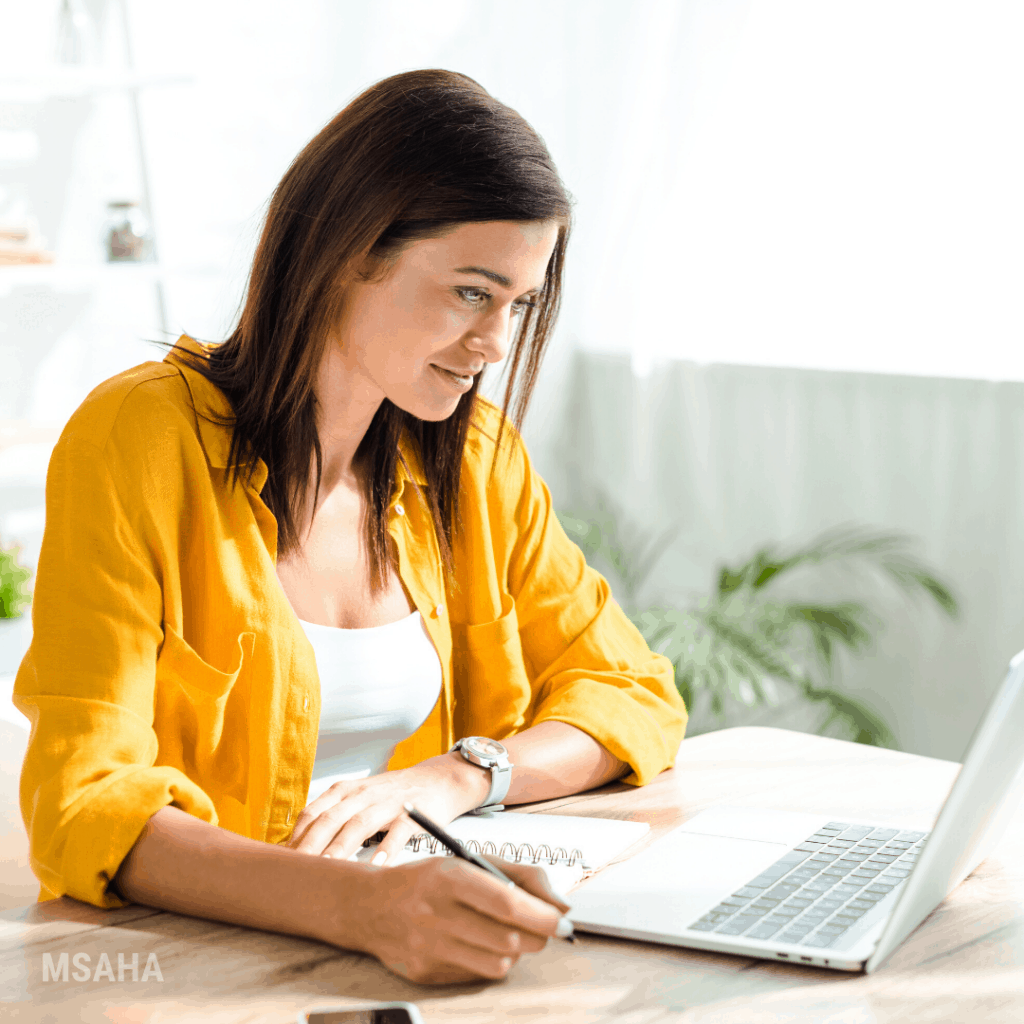 Pros of Blogging
The first benefit of blogging is that it is often easier to monetize. When you make a blog, you have many choices for how to advertise.
You can go the traditional route of PPC advertising, but can also create a mailing list, do sponsored posts, sell products directly from your site.
You can start with these ad companies:
In addition to greater advertising options, there are also more choices regarding the type of content you are free to post.
Also, if you have a self-hosted blog, you are the blog's sole owner and have full control over everything.
For starting a self-hosted blog we recommend:
When posting vlogs on a platform like Youtube, you simply don't have the same creative control and can't even choose your own ad network.
There isn't a lot of room for flexibility if you vlog for a platform like YouTube.
Blogging is also more accessible. Nearly everyone has a computer or other device that they can write blog posts on.
However, you need a camera, editing software and potentially many other tools if you want to start vlogging professionally. Also, not everyone is comfortable in front of a camera, which can hinder the success of any vlog.
Also, even if you aren't currently the best blogger, there are many guides out there from online resources, such as Today with Jay, that can help.
There are also free courses such as The Blog Plan to help start a blog.
While some guides to get better at vlogging, it is ultimately up to you to become more comfortable and entertaining in front of a camera.
Cons of Blogging
Of course, blogging isn't perfect, and some cons could hurt your ability to make money.
First and foremost, blogging is an incredibly competitive space. Because it has been around for longer, there are several established blogs on just about every topic under the sun. In fact, there are hundreds of millions of blogs on the internet.
Even if only a small number of them are active, there is still a ton of competition to deal with.
The shortening attention spans of people, and the consistent growth of video content could potentially hurt the viability of blogging in the future, as well.
More and more people are watching videos and while blogging is still viable in many cases, it is likely closer to being obsolete than vlogs are.
Another difficult thing about making money with blogging is staying current on SEO. Search engine optimization is a great tool for getting more traffic (and thus, more money) to your site.
However, the algorithm for how search engines recommend and rank sites is always changing, so staying on top of things can be tough.
Pros of Vlogging
One of the biggest benefits of vlogging is that video is a fast-growing medium. People are spending a lot of time watching videos, and it is an increasingly important part of the marketing efforts of many companies.
The more people watching videos, the more potential eyes will find their way to your vlog. And the more people that watch, the more money you will make.
Also, starting a YouTube channel is incredibly easy and only requires an email to sign up.
Sure, you might need some equipment to get started with posting and making vlogs, but actually starting a YouTube channel is infinitely easier (and much more affordable) than creating your own website, and can be done in minutes.
While your options for advertising are limited compared to blogging, you can still make plenty of money from AdSense and making sponsored videos.
Also, if you develop a big enough following, you could begin making money in ways those who are blogging will likely never be able to.
There have been several instances of YouTubers (or other video content creators) getting TV shows, commercials, or spokespeople for several companies, which can all be incredibly lucrative.
If your vlog gets popular enough, you yourself will become famous and will be introduced to money-making opportunities completely separate from vlogging in some cases.
Also, if you decide to vlog, there will generally be less competition. It is far newer than blogging, and many people don't want to be in front of a camera daily, which means there are opportunities for those who do.
Cons of Vlogging
A major drawback and potential roadblock when it comes to vlogging is simply having the courage to get in front of a camera and talk.
Check out these YouTube cameras on Amazon.
It is uncomfortable for some, especially when the video is being put up on the internet.
You need to have a lot of confidence in yourself, and be ready to potentially deal with some mean comments or negative feedback, which is an unfortunate reality on the internet.
Another potential con of vlogging comes down to the work involved. While writing a blog can take some time, you are essentially just writing and editing an article from your computer.
When vlogging, you need to worry about the lighting, getting the right information out, making sure you are in-focus and the audio is all right.
You also need to edit all of the footage you have and condense it, without messing up the flow. It is a lot of work and can be a real grind.
Also, if you want to make some money from vlogging, you will need to spend some money. Buying high quality camera equipment, editing software, tripods and other gear isn't cheap.
These can often cost you hundreds or potentially even thousands of dollars. While you don't need them right as you start, you should begin to improve your quality as you start to grow.
Which is the Best Option?
So now that you're aware of the pros and cons of each when it comes to making money, which is better?
Well, it is tough to nail down a solid answer. Both mediums are incredible for sharing content and the right choice depends on how comfortable you are in front of a camera, the type of equipment you have and the type of content you want to create.
If we are forced to pick one, we would probably have to go with vlogging, as video content often offers greater potential to reach more eyes.
Video has an entertainment factor and with the shortening attention spans of people, many would rather watch a video than read an article.
Now that isn't to say blogging is bad by any means, as both can make you a ton of money if done correctly. But, in reality, you should consider doing both or at least try both out and see which you feel more comfortable with and fit your skills.
In conclusion, both vlogging and blogging can be great ways to quickly make money and share your content with the world.