6 Reasons Why Having a Kid Lemonade Stand is Good For Them
This post may contain affiliate links which might earn us money. Please read my Disclosure and Privacy policies here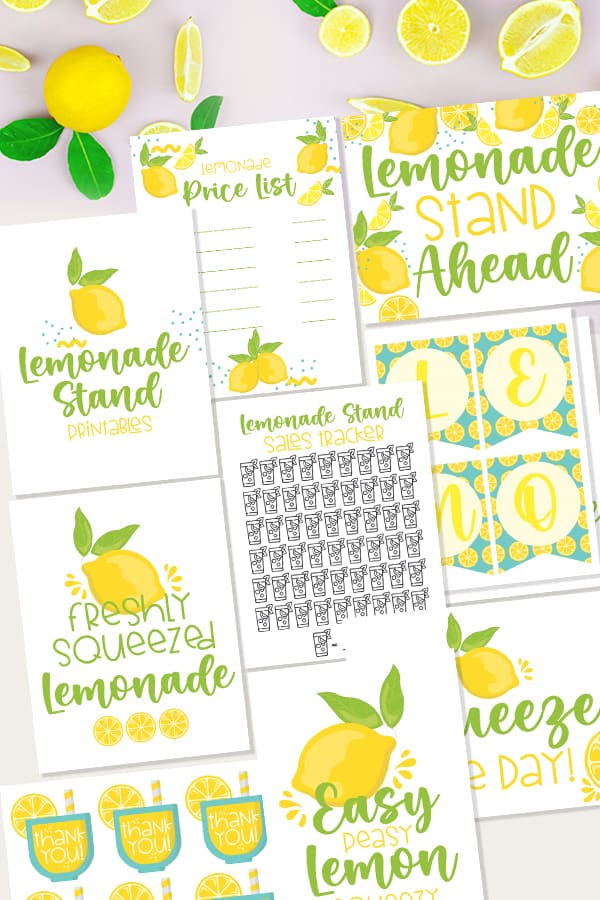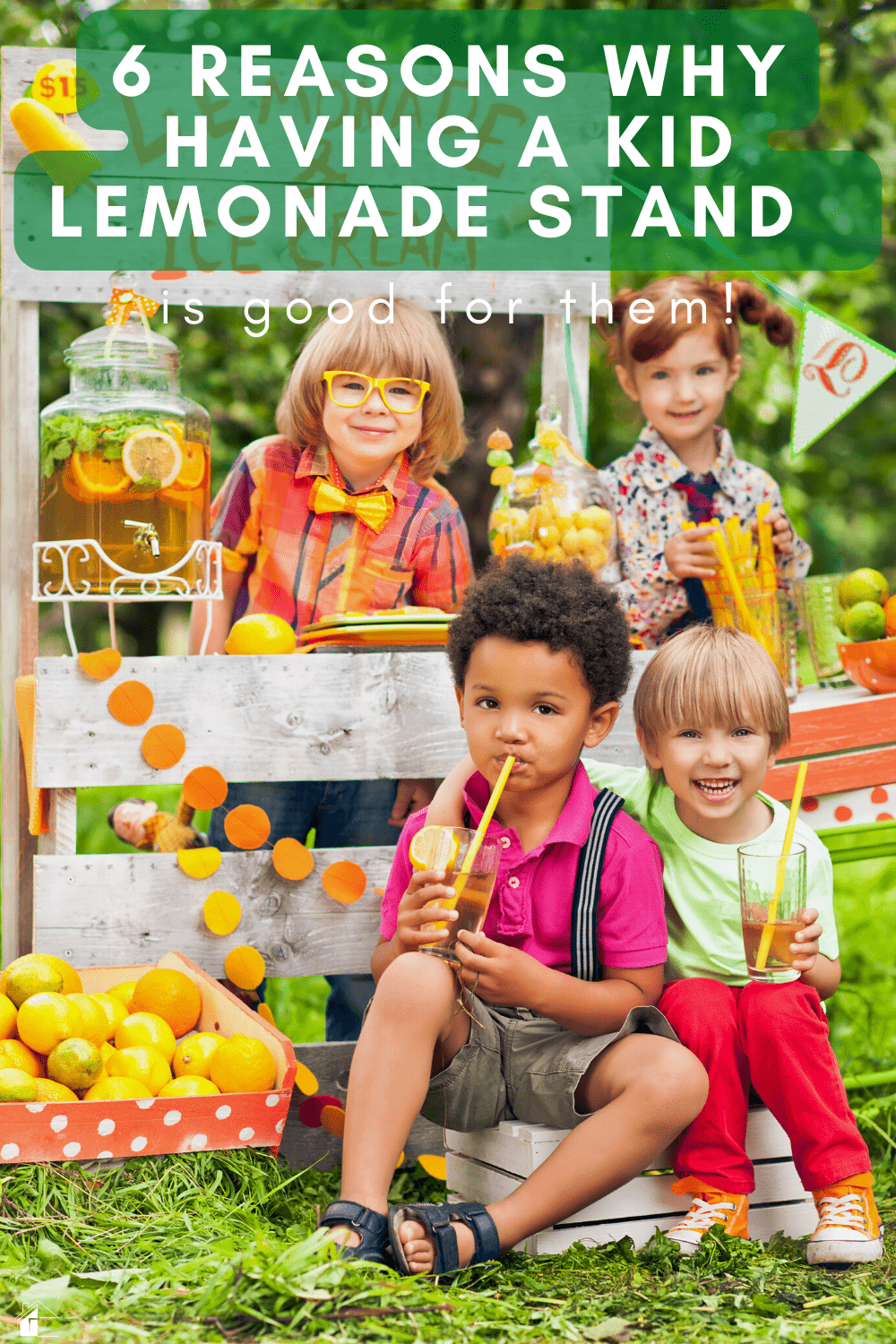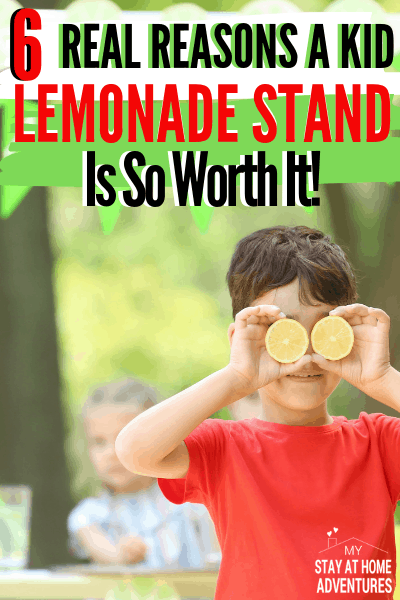 Most kids love doing anything that involves selling something. It could be a toy they no longer play with, clothes they have outgrown, or in this case, lemonade! A lemonade stand is a perfect way for kids to make a little money and learn essential life skills. Here are six reasons you should let your kids have a lemonade stand!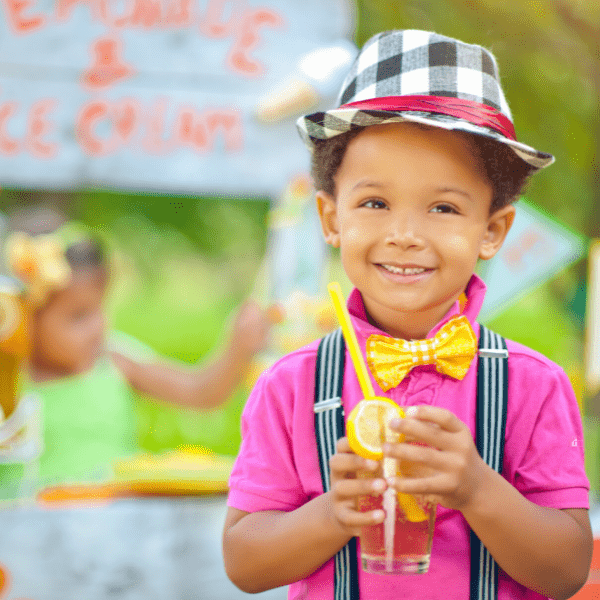 Is a lemonade stand a good idea?
There are many reasons why kids love having a lemonade stand. It could be because they want to earn a little money of their own, or maybe because it's a way to show off their entrepreneurial skills. Whatever the reason may be, several benefits come from allowing your child to set up shop.
What does a lemonade stand teach kids?
A lemonade stand is an excellent way for kids to learn about money and marketing. They will need to figure out how much it costs to make the lemonade and how much to charge for it. This is also a perfect opportunity to teach them about customer service and interacting with people.
In addition, running a lemonade stand is a great way to teach kids about responsibility. They will need to keep track of the money and make sure that they are making enough to cover their costs. This is also an excellent opportunity for them to learn how to work as part of a team if they have help from siblings or friends.
Is a lemonade stand a good way to make money?
Yes, a lemonade stand can be a great way for kids to make money. Depending on how much they charge and how many customers they have, they could make a decent profit. This is also an excellent opportunity to learn about saving and spending money wisely.
How much does it cost to run a lemonade stand?
The cost of running a lemonade stand will depend on how many supplies you need and how much you charge for the lemonade. You will need to factor in the cost of lemons, sugar, water, cups, and ice. You can also choose to add other items such as cookies or muffins.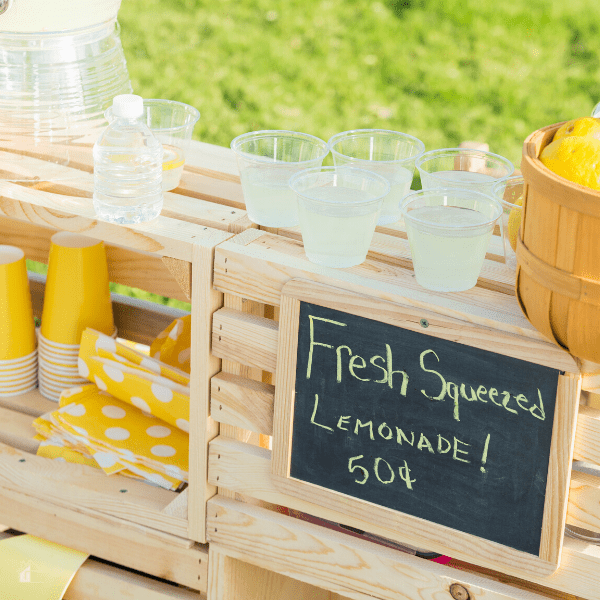 What do you need to set up a lemonade stand?
To set up a lemonade stand, you will need a few supplies. Such as:
Lemons
Sugar
Water
Cups
Ice
Table/stand
Pitcher
You will also need a way to make the lemonade. You can do this with a blender, juicer, or simply by squishing the lemons with your hands!
If you want to get creative, you can decorate your stand with signs, streamers, and balloons. This will help attract the attention of potential customers.
Why Having a Lemonade Stand is Good for Kids
Lemonade stands are synonymous with summer, kids, and fun. I don't know a child who wouldn't want to try their hand at a lemonade stand. But, unfortunately, the biggest reason children don't have a stand is that their parents don't want them to.
What if you understood the benefits to your child of having a lemonade stand? I bet you would look at this stand as a great opportunity instead of a big hassle!
Kids Can Learn Entrepreneurship
Entrepreneurship is the foundation of our country and is something kids can learn early. As parents, we must give our kids a chance to try their hand at a small business venture to learn more about entrepreneurship.
A lemonade stand is an easy way for kids to learn what a business is and what it takes to make a business work. Unfortunately, many children are never introduced to the concept of entrepreneurship unless they have a parent or family member who is a business owner.
The skills needed for entrepreneurship are skills that can benefit any child!
Kids Can Learn About Finances
You can't run a lemonade stand without exchanging a bit of money. Usually, a lemonade stand runs on round numbers 50 cents or a dollar a cup (maybe more due to inflation). But, it is an easy way to get kids to do some easy math.
Learning to count back change is a good lesson that can be taught.
Helping kids understand that you have some money to start your stand so they can make change. They will have to set prices for their products and pay for the supplies.
Luckily the supplies needed for a lemonade stand are very inexpensive so there are very few start-up costs! 🙂
A Lesson in Customer Service
A lot of people are disappointed in the kind of customer service going on in today's world. This is a great opportunity to talk to your kids about how to treat customers.
Learning how to give customer service is a wonderful job skill that will serve your children well in the future!
They will have the chance to ask people to buy their products. These social situations take some self-confidence.
There is a chance for disappointment for kids. Some people won't want to buy their lemonade. Maybe someone will say that they don't like the lemonade.
These are opportunities for kids to get over their fear of rejection and embrace the truth that the people are not really rejecting them and it isn't personal!
The social skills learned from having a kid lemonade stand are worth it for our kids!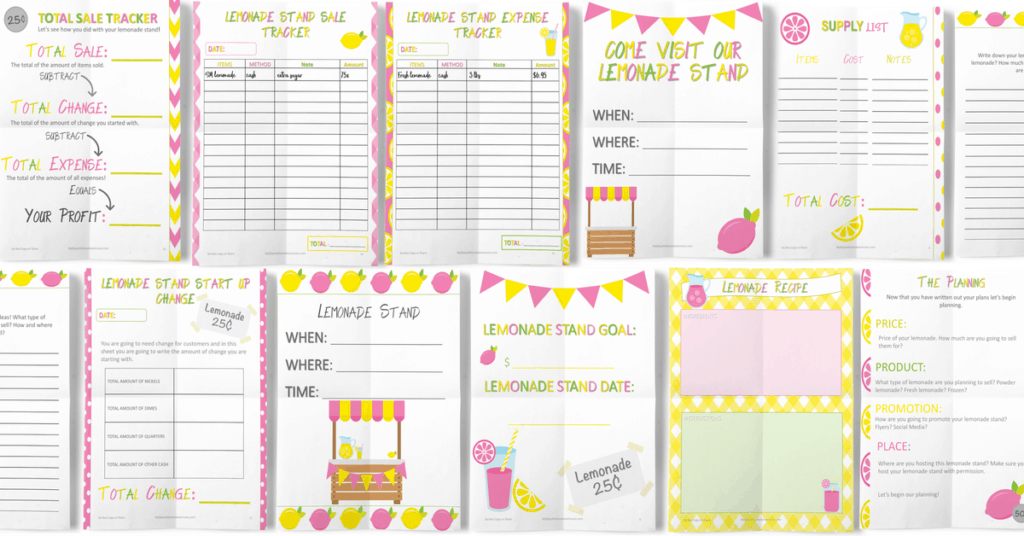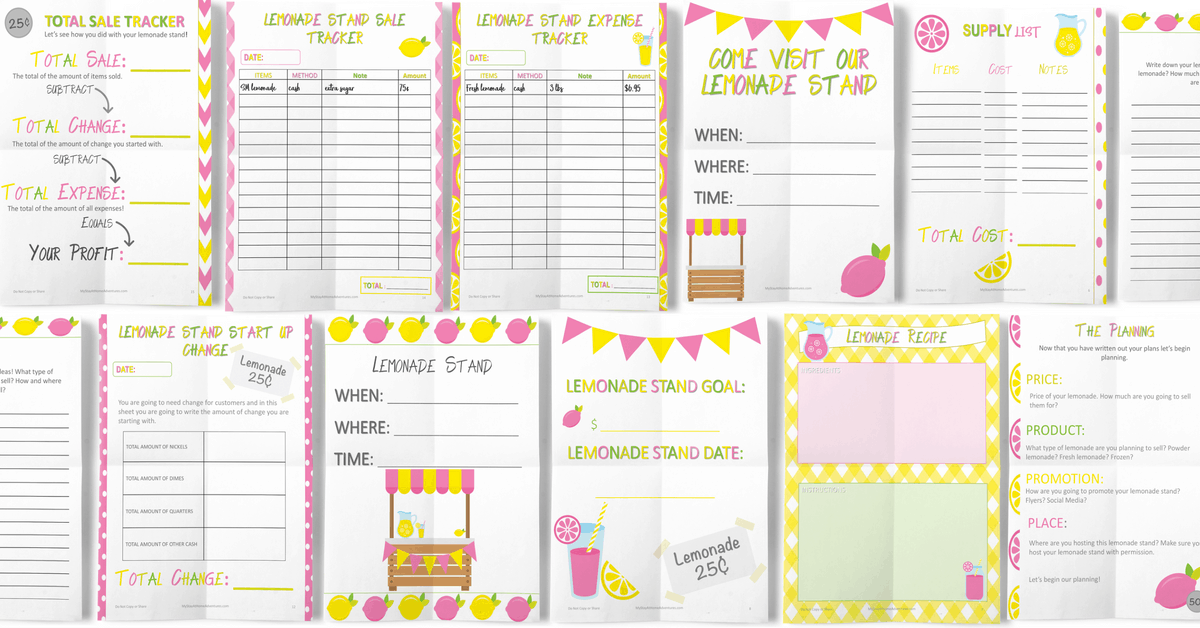 Learn to Set Goals
Goal setting is a great skill for kids to learn at an early age. A lemonade stand is an easy way to introduce this skill.
Kids can set goals for how much lemonade they want to sell, how much money they want to make, how many customers they want to serve and more!
Help kids write their goals down and keep track of sales and money so they can see if they reached their goals.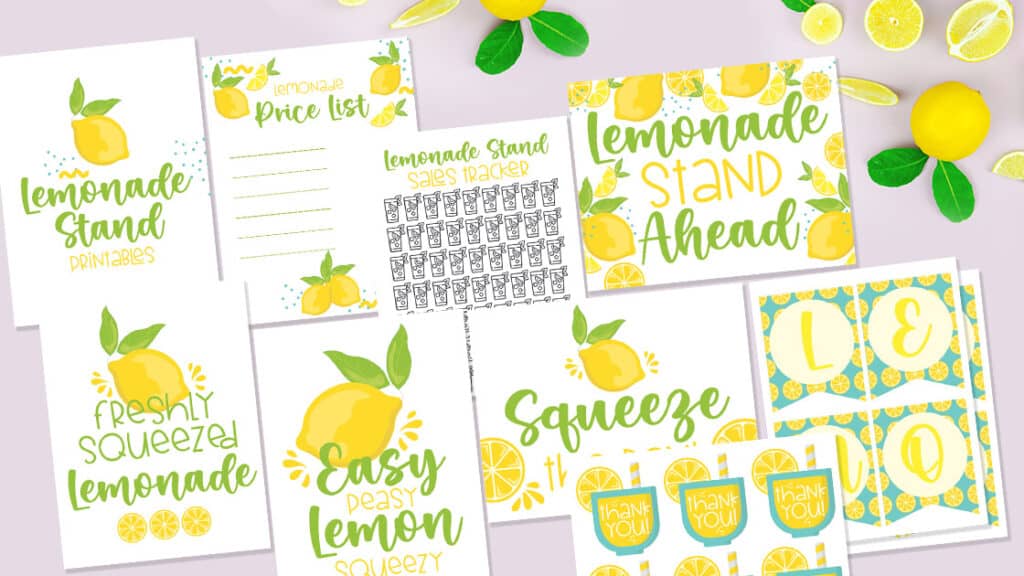 Kids Can Get Creative
I have seen some really creative lemonade stands. The kids make a variety of lemonades and even offer other drinks. Bottled water, cans of soda, etc can be good for sales.
Maybe the children want to offer food in addition to the lemonade. Cookies, cupcakes, brownies or even muffins are good things to sell. The kids can help make these items the night before and package them up individually.
What about having a themed lemonade stand like in the book Pinkalicious and the Pink Drink. In the book everything at the lemonade stand was PINK.
They could have a color theme for the stand or even a flavor theme. The flavor could be lemonade! Besides the lemonade drink, they can make lemon-flavored treats like lemon bread, lemon iced cookies, etc.
Legal note regarding lemonade stands:
In some states, you may need a permit to operate a lemonade stand. Check with your town, city or municipality requires a permit before you open your stand. 🙂
Having a lemonade stand is a great way for kids to learn about entrepreneurship, finances, customer service, goal setting, and creativity! These are all important skills that will benefit them throughout their lives. So, the next time your kids ask to set up a lemonade stand, say yes and help them get started! 🙂