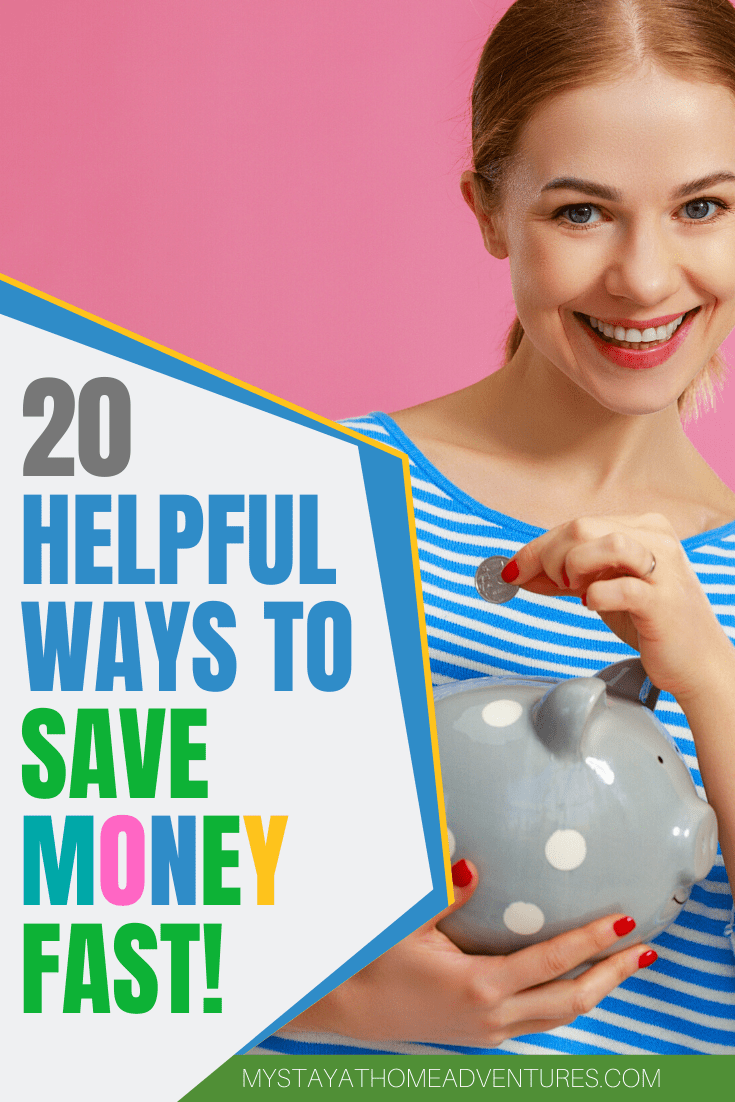 Who doesn't need helpful ways to save money that will grow their savings?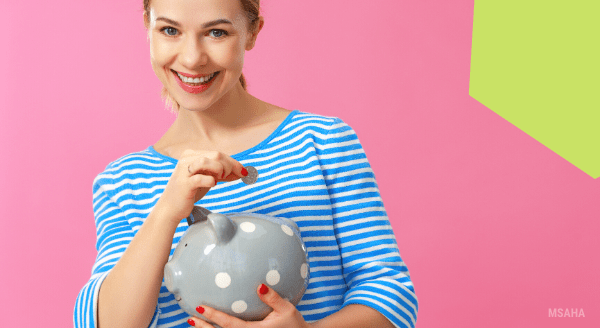 I mean I know I do!
But the reality is that not everyone saves money, and saving money doesn't have to be painful.
Seriously, saving your money doesn't have to be as hard as you might think.
The good news is that by using these 20 helpful ways to save money, you will be on the right track this year to save money and make money.
You will see how many ways are there to save money. How much you will keep during the year and how much fun it can be to save money!
Remember that it is not only about money but about the right mindset when it comes to saving money and taking your finances under control. These money-saving tips when followed will help you save money.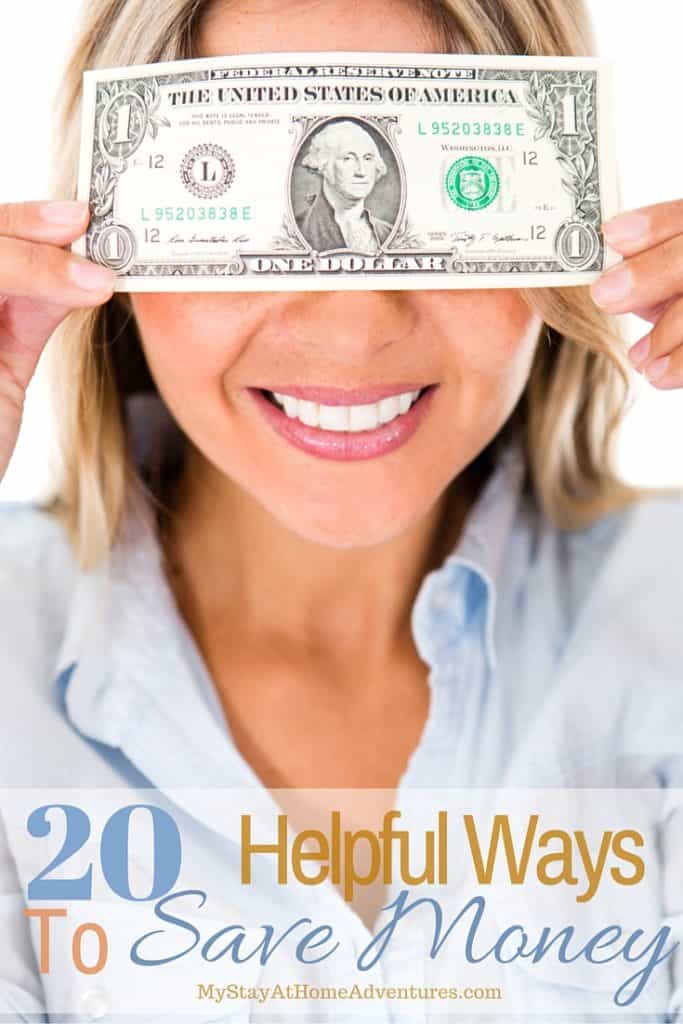 20 Powerful Ways To Save Money This Year
Create a budget
When it comes to your finances nothing will get fixed if you don't have a budget in place. Learning where your money is going is a crucial part of learning how to get control of your money. A budget is a spending plan and will help you along your debt freedom road.
You can find budgeting resources below:
Start a yearly financial challenge
Start an annual financial challenge to save money. These challenges are fun and very helpful. We did the 52 Week Saving Challenge in 2014, and it was a fun way to help cash for our Christmas.
There are many money challenges out there, and I have to admit that I truly enjoy adding some spark to my finances and adding some money challenges into the mix.
Finding the best monthly money challenges to try this year can be a bit intimidating, especially if you are a beginner.
For ideas, you will be able to find many money challenges out there. Some are simple, and some are, well, challenging. Monthly money challenges are challenges that will help you save money or make money.
You can learn more about monthly financial challenges below:
Use coupons
Coupons save you money when used wisely and the savings from using coupons can be significant, up to 50% a transaction. That being said, coupons have evolved to the point where anyone now can save money.
Hey, you can still print your coupons from newspapers and online too, but you can use your smartphone too!
You see, technology continues to improve and the ability to use coupons and save money are easier too! I used coupons because I didn't have money and I needed to pay my debt, and I had time to coupon. To this day I still use coupons and I still love to save money.
Even as I start to earn more money, I wouldn't give coupons up; however, the way I use coupons has changed and I'm here to tell you why I coupon this way now.
Even as my income grew from years ago, I wouldn't give coupons up; however, the way I use coupons has changed all thanks to technology.
Coupons have evolved from Sunday papers to online coupons, to phone apps.
My life has changed from what it was a few years ago as well. The way I coupon has changed to accommodate my new life. If you are like me, busy and seeing a change in how you coupon.
Find resources to help you save with coupons below:
Rebates apps:
Read more about coupons:
Set aside any extra money
Making extra cash on the side is not as hard as you might think. In fact, I started this blog to make some money on the side when I became a stay at home mom.
There are tons of ways you can make extra money on the side and then use that extra cash and add it to your savings.
Why settle for your regular income when you can make some extra cash and you might even find your future career!
Once again technology has helped us in this department and you can make money while watching videos, shopping, and even playing games!
If you have a smartphone then you might be able to make some extra cash while on break from your job.
Below you will find a list of online survey companies:
You can also check the resources below for ideas to help you make extra money:
Buy items on sale
Every week stores have weekly sales. Take advantage of the items that are on sale each week to save some money. Don't forget to use the store reward cards and your coupons to save even more money.
If you prefer buying items in bulk then check out the posts below:
Use a shopping list
Always shop with a shopping list. Write down what you need and stick to your list this will help you avoid buying unwanted items. There are many benefits to using a grocery list and below are some:
Saves you money
Saves you time
It is a great tool to use when meal planning
Write a menu plan for the week
If you haven't thought about writing a weekly menu plan then I suggest you check these reasons why you need to start creating and using a menu plan:
Saves you money
Saves you time
Reduces food waste
Good for your health
You can learn more about menu planning below:
Quit eating out
This was one of our weaknesses years ago, eating out. It was when we did our budget and saw how much money we were spending that we simply stop eating out during our debt journey.
If you are going to go out and enjoy a meal here are apps you can use to save money while eating out.
Just joined Dine Rewards and you can too! Earn $5 when you use this link!
Pack your own lunch
This is simple, bring your food from home and save the money of buying it at work.
Calculate how much you spend buying lunch and snacks at work, and you will see how much you are spending.
This could save you more money than you think by simply packing your own lunch to work. You could take leftovers to work!
Make your own coffee
Adding the cost of that coffee, you buy every morning on your way to work will surprise you.
Why not make your own coffee at home and take it to work instead? You will save a lot of money this year by doing this.
Quit smoking
You don't need to wait until the New Year to quit smoking start now this is not only good for you financially but for your health too!
Buy Energy Star rated appliances
Energy Saving appliances not only help you reduce your electric bill, but it also helps the environment.
Have a yard sale
Yard sales are the best way to earn extra cash for things you no longer need or want. Now to have a successful yard sale you have to make sure you follow these tips below:
Make sure your items are priced
Make sure your items are clean
Don't price items too high
Advertise
To learn more about yard sale mistakes to avoid check the link below.
Insulate your home during the winter
Take the time to insulate your home this winter properly. This will help you reduce your heating costs. Here are some tips below to help you winterize your home this fall.
Schedule Maintenance For Your Heating System
During the fall is the time to schedule maintenance services for your boiler and other heating services. You want to make sure your equipment is running properly and safe now rather than during a nasty winter storm.
Get Ready For The Winter Season
Make the time and take advantage of the not so cold weather to get your home ready for winter. Look for leaks around the windows and doors. Cover your windows with plastic to avoid cold drafts.
Change Your Filters
Just like spring, it is time to change your filter on most HVAC systems. This will prevent clogs due to dirty filters.
If you don't do this, it can cost you a lot of money on your utilities. It can even burn out your system if left unchecked for too long!
Turn Down The Temperature Of Your Water Heater
By turning down the temperature of your water heater to a warm setting of 120F, you will use less energy and save money.
Don't Use Holiday Decorations That Require Electricity
We love to decorate here, and honestly, I think Christmas we went nuts with lights.
Halloween we went even crazier decorating years ago, but as the years passed and we grew conscious of our finances, so did the type and amount of decorations we used. We still decorate, more for Christmas than Halloween, but we are more conscious of our electric bill, and we use LED to help keep the cost down.
You can grab this free Fall Cleaning Checklist that will help you save money when you click the picture below.
Homemade Meals
Home meals don't have to be difficult at all. I am thankful for slow cookers, bread makers and such. 🙂 You can find hot deals at Target, Wal-Mart or Amazon.
Turn off and unplug your appliances
If you are not using it, then unplug it. This helps bring the cost of your electric bill down, and it works.
We do this at home, and you can see a difference in your statement. If you have children make it a game and assign them to be "Power cops" to check every day on things that should be unplugged. 🙂
Use Swagbucks to earn free gift cards
Start using Swagbucks now and start accumulating points so you could score big on free gift cards later in the year!
Get rid of cable
You don't need all those channels. Find other alternatives to watching TV like Hulu, Amazon Prime, Netflix, and such. I can guarantee you that there will be tons of Christmas movies there.
You can learn how to reduce your cable bill today with these tips.
Ask For Discount
Stick To The Basic
Digital Antenna
MOHU ANTENNA
As much as we speak about cutting our spending and how to save money on this blog, you will know that I have a solution to help you save money. One way to cut back on spending is by cutting cable or satellite.
You all know cable is expensive, and if you are struggling financially, I will tell you that you can watch television with the help of a Mohu antenna.
Free TV, brought to you by the Mohu antenna, which offers unlimited access to free, over-the-air (OTA) broadcast TV (including ABC, NBC, CBS, FOX, etc.) for a budget-friendly, one-time fee.
Find the right mobile plan for you
Do you need a smartphone? Compare service plans and see what plan works for you. You might be surprised how much money you will save. Check out this hot deal from Republic Wireless $15/month no contract!
Switch Insurance
Every two years switch insurance. Maybe this is the year you need to look at your house, car insurance and shop around. Any amount of money you save is worth it.
Conclusion
There are many ideas out there that will help you save money but I am pretty sure that these 20 helpful ways to save money will definitely help you grow your savings.
Now your turn: What other helpful ways to save money do you have for us? Share it with us!
The following two tabs change content below.
Latina mom of 4 married to wonderful Greek gentleman. Living in southeast PA and trying to juggle family and a household while trying to earn an income from home. Follow my stay at home journey as I discover how to earn money and save money so we can continue to live debt-free.
Latest posts by Joyce @ My Stay At Home Adventures (see all)