5 Things You Shouldn't Say To Someone That's Paying Off Debt
This post may contain affiliate links which might earn us money. Please read my Disclosure and Privacy policies here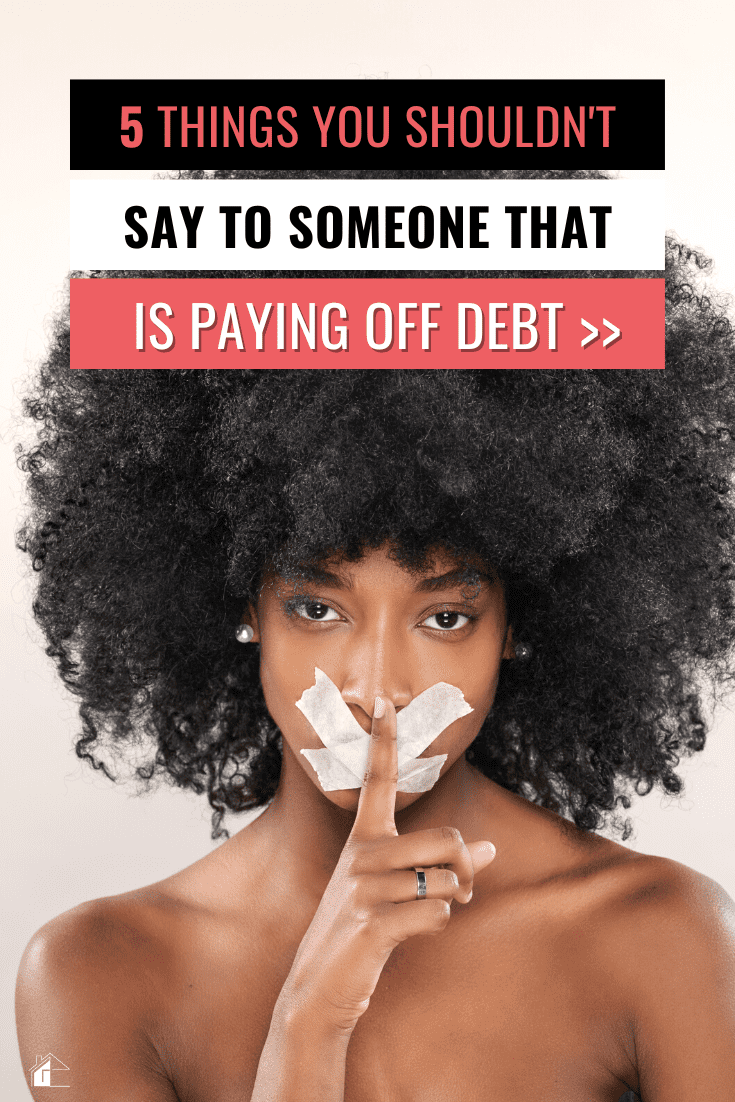 Telling someone that they're paying off debt is like telling them that they're losing weight. It's a great thing to do, but hearing people say the wrong things can be challenging. So here are five things you should never say to someone trying to get out of debt.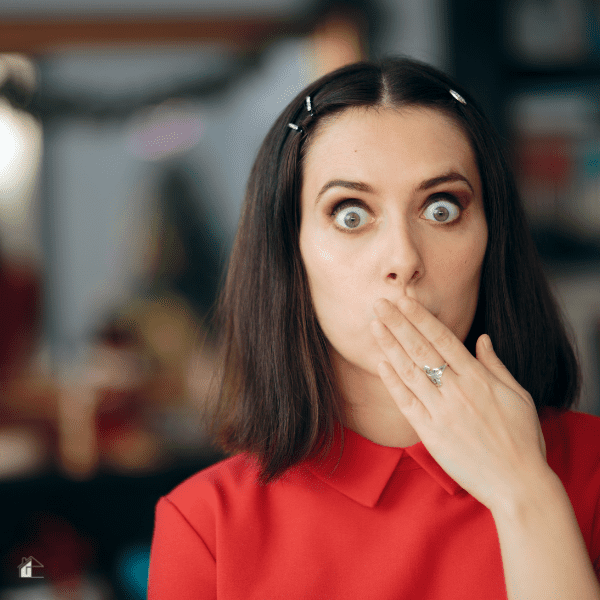 Congratulations on paying off debt! Having debt sucks. It really does.
Worrying about money and bills will affect us financially and personally. Living paycheck to paycheck is not the right way to live. So many of us decided to take control of our finances and fight back.
We decided to pay off debt and regain control of our lives to start living again.
During our financial journey, we encountered many bumps on our road, yet we kept moving. You see, not paying off our debt wasn't a choice.
As a Latina woman growing up in one of the poorest cities in the US, I never had someone teach me about finances.
We only learned in high school how to write a personal check. Other than that, I never grew up learning about debt or how money worked. So for me, having debt seemed OK.
Everyone has debt; as long as we kept up with the world, we were OK.
Fast forward to when we started our journey and started paying off debt, out went the weekly nails and pedicure treatments, the spending on the latest style of clothing, and other things. Adios eating out and weekend hanging out at the local club.
I said goodbye to trying to impress others for the sake of appearances. I wanted to live life without worrying about money. I wanted to be happy, but the way I was living was not the way to live.
When I decided to take control of my finances and start the paying off debt, I came across many obstacles; the negative comments and the not-so-subtle way we got treated because we were different.
These comments and attitudes came out of ignorance, but they still hurt.
I didn't anticipate losing friends or distancing myself from situations or people dear to me, but sadly, the road to financial freedom is not easy.
It's not about money either.
During this journey, you learn much more about yourself and life. You know to grow a thick skin, and you learn to value what is essential.
Even after achieving our financial goals, we still hear bits of comments about our finances and the way we live our lives today. For these reasons alone, I decided to write this post for those who know or have been in this situation. I wanted to write what you shouldn't say to people who are paying off debt and are kicking butt doing it.
I also wrote my responses to these comments because this is precisely what I want to say when people say these things to other people or me.
This is my chance!
This is our chance!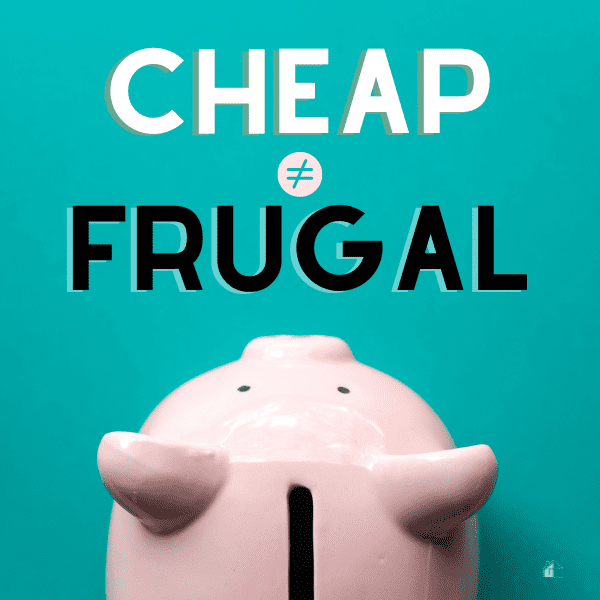 "Didn't know you were a cheapskate."
Here we are, starting to pay off our debt, and we hear this. Cheap and frugal are not the same thing.
You see, I don't worry about the cost. I care about the value. This is a big difference. My financial worries are not about now but the long-term aspect of life and money in the future.
Paying off my debt is not about right now. It's about my future. When you're cheap, you worry about right now, while we frugal folks worry about the future.
I love saving money, but not at other people's expenses.
If I were cheap, I would have taken you up on a dinner offer and expected you to pay for it! 😉 Because I am frugal, I would have invited you to my home and made dinner for us instead.
Check out these posts:
Value is important to me, not cost; my debt freedom journey doesn't affect anyone negatively, unlike a cheapskate whose cheap ways negatively influence others. See the difference?
Calling someone trying to take control of their finances cheap is simply a cheap shot!
Learning the difference between being cheap and being frugal is extremely important since frugal sometimes can be seen as unfavorable. I am not cheap; I value my money and my family's future.
"I'm able to give my kids everything."
This one has to be the one that really irritates the crap out of me. But, it has been said to me repeatedly, and I smile.
Not today, people, not today!
Money doesn't define me as a parent; just because I chose to cut expenses and live below my means doesn't make me or anyone a terrible parent.
Your definition of giving your children "everything" versus mine is extremely different.
I don't recall "getting into debt," meaning being a good parent.
What happened to love, value, and respect, things that don't cost a thing, to measure your capabilities as a parent?
"I could never do what you are doing."
Thanks!
Many of us are programmed to think that keeping up with the Joneses is the way to go in our country.
We always say we don't care what others think of us.
When you say things like that to me or anyone paying off their debt, you are telling us that you DO care and would rather live your life according to others.
You DO care what others think of you, and you would rather be in debt and stressed over your finances because you want to keep up with the Joneses.
"Why save money? When you die, you can't take it with you."
I take it by this comment you'd rather be in debt, and when you die, leave your family with the debt of burying you, among other things?
If you could take your debt with you when you die, you wouldn't be saying that!
"It must be nice!"
It must be nice, huh? Just like that?
Years of busting my behind paying off debt, changing the way my family and I live, and you make it sound like it's simple enough?
Like I was lucky!
I killed my debt, live below my means, and you think my hard work, tears, and sweat can be summed up as it must be nice.
"It must be nice to be rich!"
"It must be nice to have that money saved."
Well, yes, it is nice. Hard work does pay off, but reducing my hard work to your "must be nice" status is simply annoying.
It must be nice to spend and live above your means, give your kids everything, so you can keep up with the Joneses, and then die and leave all your debt for your family to figure out because you are too broke-minded to care!
So, there you have it, mis amigos.
My fabulous responses to those fabulous comments people have said, and continue to say, to me because I decided my family would start valuing life and living.
For those on the struggling and kicking butt working on your finances, I hope this post motivates you and you realize that some of us have been there and know what you are going through.
Don't give up on your financial road and prove to them that "it must be nice" to live a rich life!
Now it's time for you to tell me what other mean things people have said to you or your family because you decided to live frugally. This is your chance to let them have it so we can move forward to other things.
Save