I love being a stay at home mom. I love that I was able to do what I had to do to become a stay at home mom. I am thankful and grateful that I can be home with my children when many others who want to be with their children can't. Since becoming a stay at home mom, I developed what I call stay at home mom bad habits.
From what I've been hearing and reading many stay at home moms develop these bad habits as well. The only way to get over these bad habits is to recognize them and do something about it.
There are 3 bad stay at home bad habits that I was guilty of, and many of you as well. As you read this, you will recognize them and know exactly what I am talking about. Don't be afraid of what these bad habits are; we are going to overcome them.
Even if you are a working mom, you are going to relate to these bad habits as well so don't feel excluded. Guess these bad habits affect all moms alike.
Stay At Home Mom Bad Habits
Not doing anything for myself
Many moms fall into this because we are givers! This was happening for quite some time, and though I normally go out with my friends once a month, I didn't do much for myself.
Posts you are going to love:
When I go shopping, I shop for my family, not for me. When I go out with my friend, I think of the kids and what they are doing. I really want a nice haircut and a pedicure, but I put it for later, and later never comes.
Since being a stay at home mom, I have focused all my attention on my family. When the rest of your family tells you to go do something fun for you and hands you a gift card to go spend it on you; you know there's an issue!
As moms, we are programmed or made feel that we should put others needs first, and this is not true at all. Remember ladies that a happy mami equals a happy family. Taking care of yourself and making your priority is nothing to feel bad about.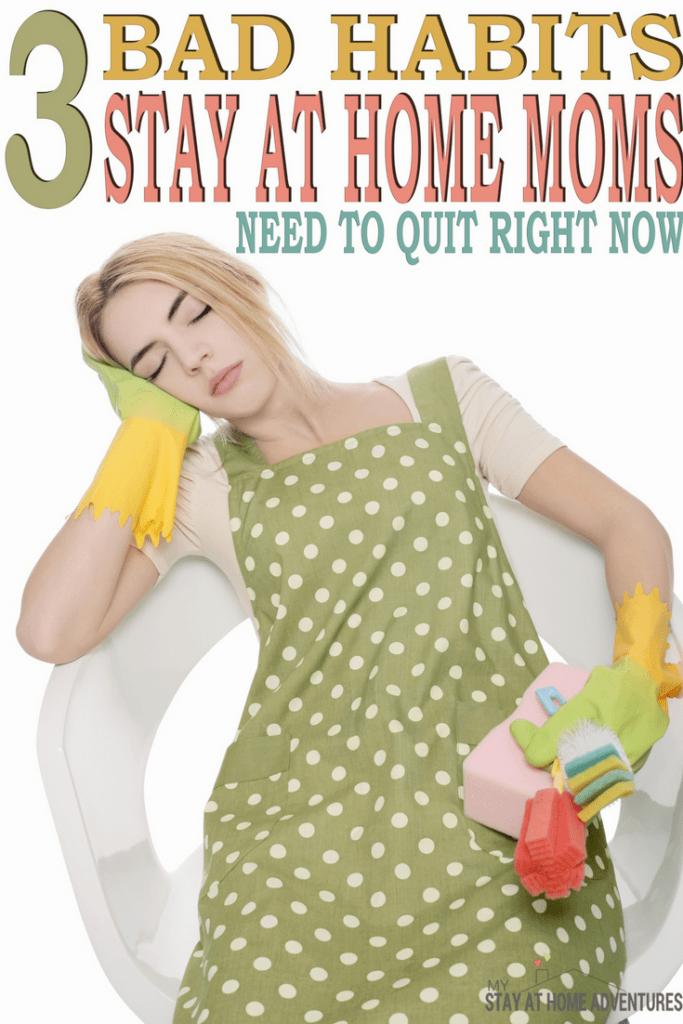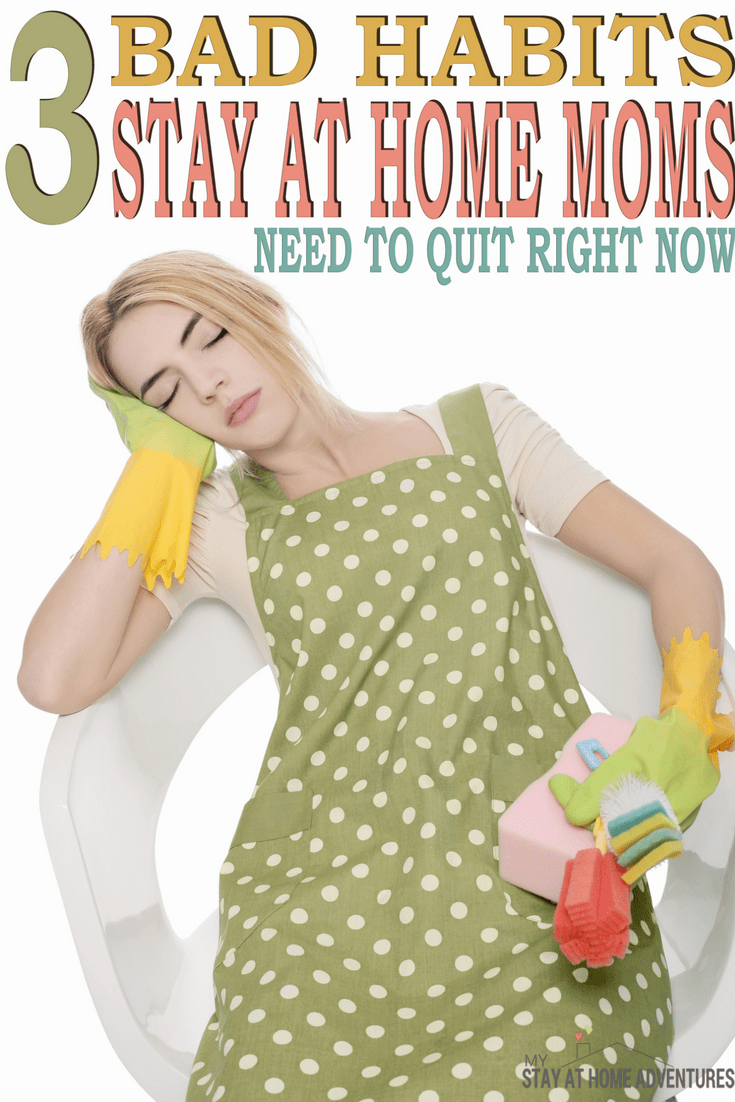 Not feeling like I contribute to the family
I have been stressing over this since I lost my job. I have been working at it, and it's getting better, but I can see how many moms feel this way. Sometimes I sit here and wonder if I'm pulling my weight in this family. Sad, but true. I do think that way sometimes.
Then, I kick myself for feeling this way. I do contribute to our family. Not financially, but I do. Just like my husband contributed to our family when I worked and he stayed home with the children. I never once questioned that and was grateful that he was able to do this for our family. Without him, we will not be where we are now.
Not once did he ever mentioned anything about me not contributing at all. Guess number 1 bad habit comes from this. Not everything is about money or about what role do I play in this family. The house is clean, the entire family is taken care of, and our finances are taken care of. This is an important part of maintaining a well-balanced home.
In the future when I start feeling this way all I have to do is look at what we have accomplished and what we have since I became a stay at home mom. Money or material things doesn't defy me as a mom is how I well we raised how children and that doesn't cost a thing!
Being ashamed of my stay at home status
Whether you made the decision to stay at home because you wanted to be with your children or base on your finances, or for whatever the reason might be, Never, EVER, feel ashamed to say that you are a stay at home mom.
My first thought when I made the decision to become a stay at home mom was that people were going to judge. Yes, that people were going to say, "why did you leave your good paying job to stay at home?"
Leaving my job was a decision that was our family made and one I posted about here. I have wanted to spend more time with my children and decided a few years back to start paying my debt and start saving to become a stay at home mom. It was a goal we set out for ourselves and thanks to controlling our finances we were able to achieve.
I felt that stay at home moms are judged unfairly just like working moms are. But because I had a great paying job some people were not going to understand my decision. I know that is no one's business but our own, but let's be honest those comments do sting a bit. Of course many only see what I've done now, not the hard work it took to get everything settled before I was able to quit my job.
I was surprised at how many family members and friends and neighbors praised the fact that I decided to leave my job to stay at home with our children. I love how much love and support I get from my family and friends about this major decision. This helps me feel better and assures me every day that I made the right decision.
Have you been guilty of these stay at home mom bad habits? Tell us about it!
Are a work from home mom? Check out A Work at Home Mom Bad Habits. Do you have kids with special needs? Here's how to ditch the mom guilt as a special needs mom.
Featured @ Thrifty Thursday Link Party!
Save
Save
Save
Save
Save
The following two tabs change content below.
Latina mom of 4 married to wonderful Greek gentleman. Living in southeast PA and trying to juggle family and a household while trying to earn an income from home. Follow my stay at home journey as I discover how to earn money and save money so we can continue to live debt free.
Latest posts by Joyce @ My Stay At Home Adventures (see all)