It is that time to make the time and spring clean your budget!
After looking through our finances earlier this month, we decided that our budget needed some spring cleaning of its own. This spring with tax refund arriving soon, pay raise, blog income increasing, and other spring financial goals setting in, we decided to give our budget a new look to reflect our spring finances.
We did a little spring cleaning to our budget in order to continue with our financial goals.
Because our budget is our blueprint for our finances, it is something we take seriously and often review to reflect our income and our expenses. By examining our budget this spring, we will be able to continue to control our money and be prepared for the upcoming summer months and the rest of the year.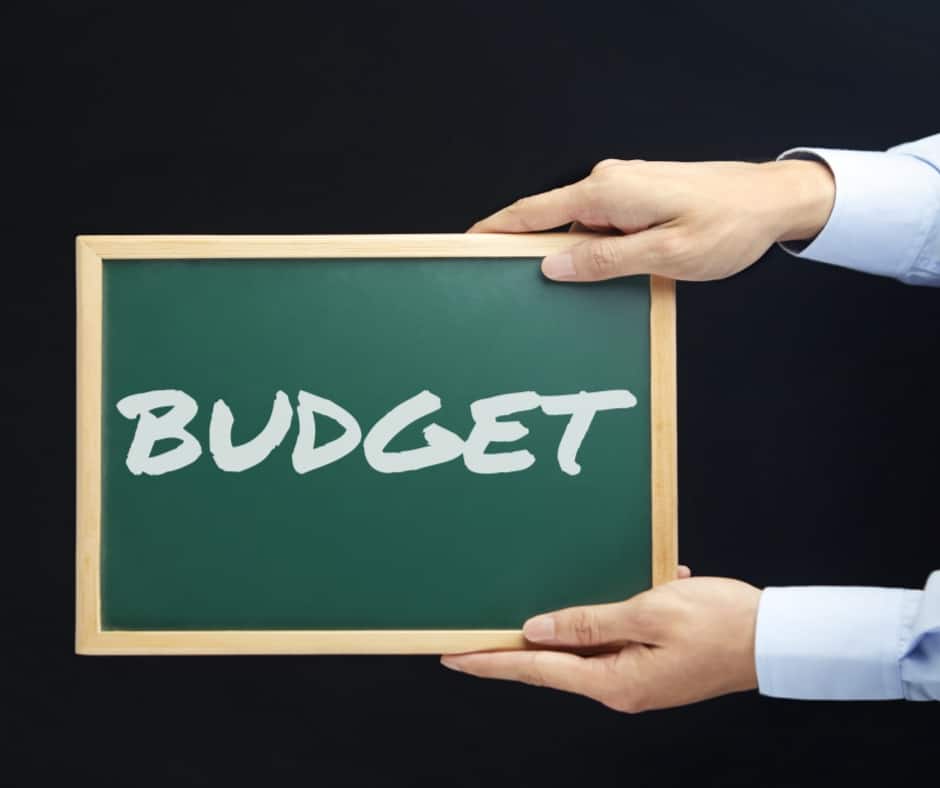 If looking at your budget is something you don't like or are not looking forward to it, I suggest you pick a beautiful spring day to do this. A budget doesn't have to be complicated, it's following it that's the hard part; remember that! By picking a beautiful spring day, you will be in a better mood and feeling more positive to work on your budget.
Related posts:
Evaluating and spring cleaning your budget doesn't have to be difficult at all. It's just a time to sit and evaluate where you are financially, and where you want to be in the future. If you are planning on making some extra cash this spring, consider adding this to your budget, or adding them to your financial goals.
When spring cleaning your budget, remember to make sure you take the time to really evaluate your budget and make sure that you are on track.
7 Useful Tips To Spring Clean Your Budget
Gather all your bills
Having all your recent bills, you need to make sure they are all recorded in your budget; it's essential. Make sure that you are budgeting each month correctly for them. This spring, we lowered our cable bill down $15.
Organize your paperwork
As you look through your bills and write them down, start organizing them. Get rid of all the old papers you don't need, make sure you organize your paperwork well and remember to stay on top of them at least once a month. It's amazing when you clean your paperwork how much trash you have.
Analyze your budget
Which category did you do good with, and which one do you need to focus on? Start working your budget again like you did when you first started it.
Look for patterns
Evaluate and clean your expenses by evaluating your habits. Did you spend money shopping for things you didn't need? Did you use your credit cards too much? Is it possible to use cash only? These are the kind of things that are important to understand and change because it will help you grow financially.
Cut down on household expenses
Take the time when spring cleaning your home to find ways to help you bring the cost of your utilities down.
Evaluate your taxes
If you are receiving a tax refund this spring, please take the time to evaluate your withholdings.
Go over your financial goals
If you wrote financial goals this year, go over them and compared them to your budget. If you feel like your budget or finances, need some sprucing, or are getting monotonous, add some spark to them. Maybe find ways to make money this spring will solve that problem. Maybe your goals are changing, and it's time to sit down and write news ones.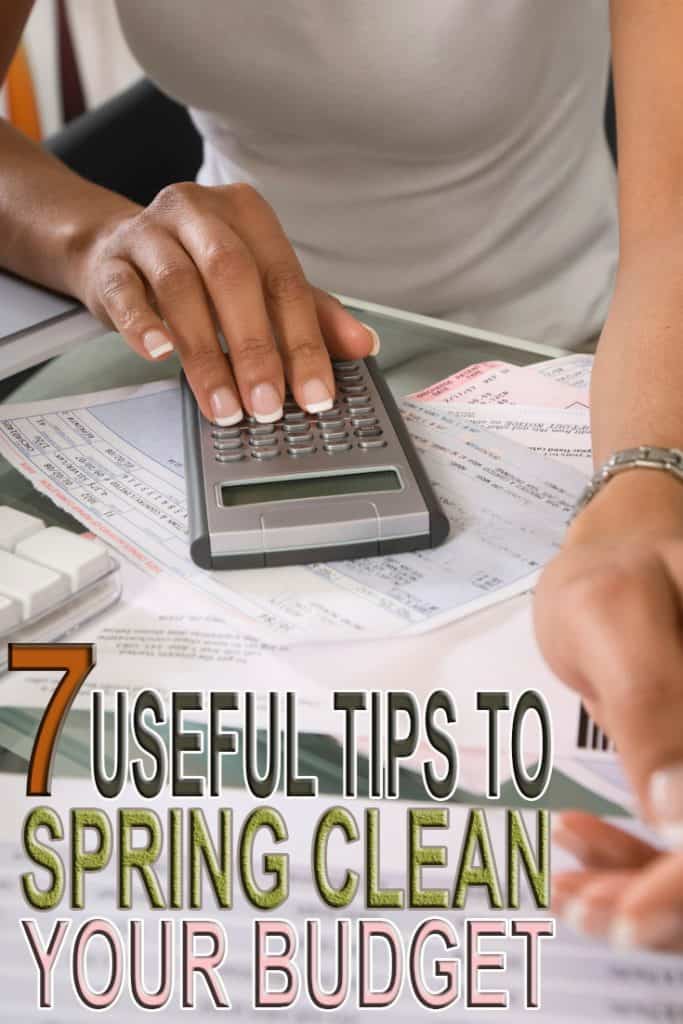 Spring cleaning your budget is important. Take the time to evaluate where you are financially, and where you want to be. During your financial journey, it is best to stop and evaluate your goals in order to reorganized and rejuvenate ourselves. Take the time to reorganize your budget so you can continue on your way to financial success.
How are you planning on spring clean your budget this season?
The following two tabs change content below.
Latina mom of 4 married to wonderful Greek gentleman. Living in southeast PA and trying to juggle family and a household while trying to earn an income from home. Follow my stay at home journey as I discover how to earn money and save money so we can continue to live debt-free.
Latest posts by Joyce @ My Stay At Home Adventures (see all)