Restaurant Apps to Save You Money
This post may contain affiliate links which might earn us money. Please read my Disclosure and Privacy policies here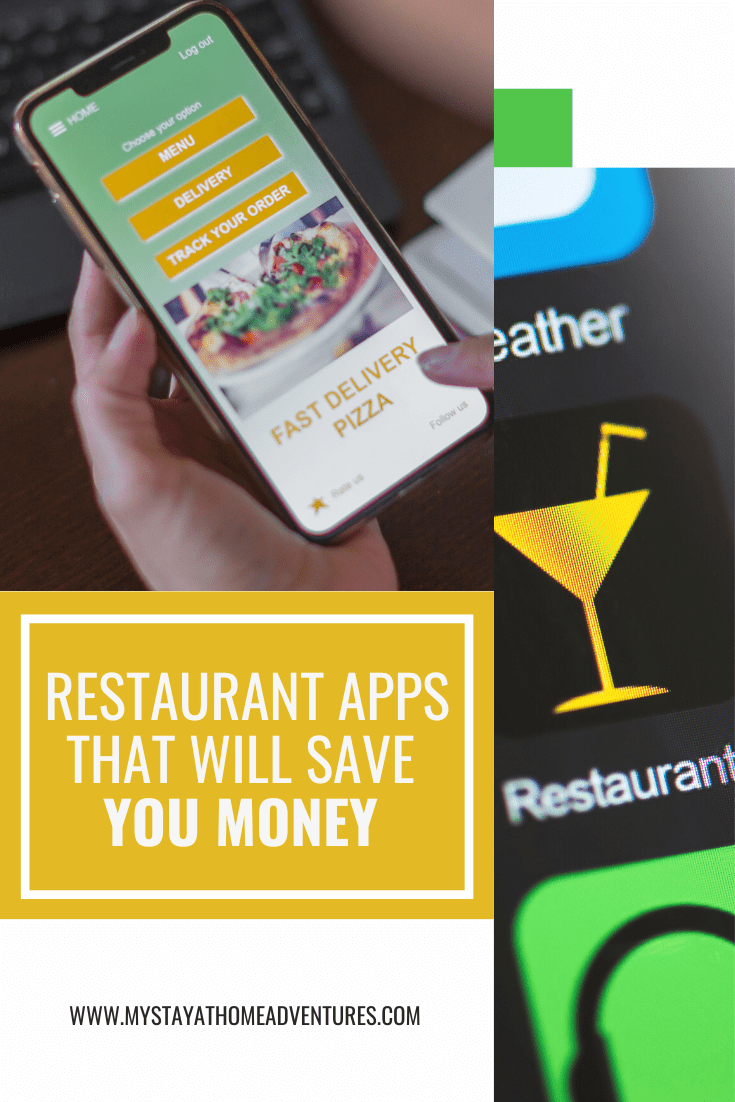 Are you always looking for ways to save money while eating out? Look no further! We have gathered a list of restaurant apps to help you save money and enjoy your meals even more. These apps can help you get the most bang for your buck, from discounts to coupons.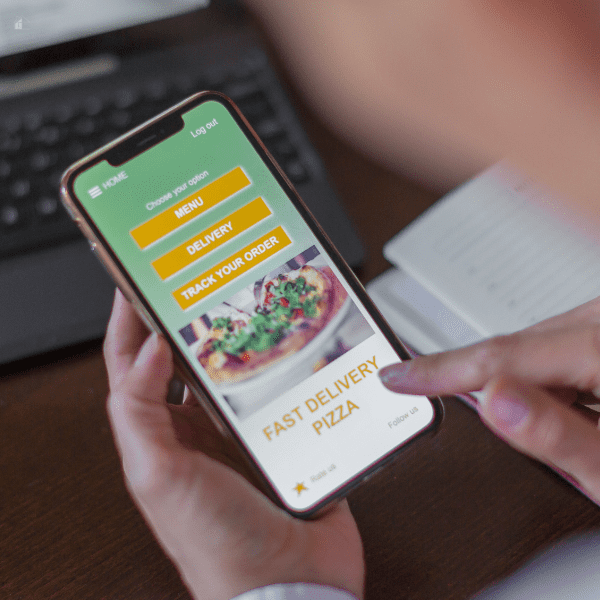 What are Restaurant Apps?
Restaurant apps allow you to access discounts, coupons, and other deals that you can use to save money on your restaurant meals. Restaurant apps come in many forms, such as those designed specifically for discounts, loyalty programs, delivery services, cashback programs, and more. Using these apps, you can save big on your next restaurant outing.
Benefits of Using Restaurant Apps
Using restaurant apps can be a great way to save money while dining out. You can easily compare the best deals, discounts, and offers available at nearby restaurants. From cashback and rewards programs to loyalty programs and coupons, there are various ways to save money and get the best possible deal.
Plus, most restaurant apps are organized so that you can quickly and easily browse through the different deals and discounts to find the best fit for your needs. The convenience of quickly and easily comparing different deals and discounts saves time, energy, and money.
How to Choose the Best Restaurant App
Now that you know the different types of restaurant apps and all the benefits they offer, how do you decide which app is right for you? The best way to choose the right restaurant app is to assess your individual needs. Consider what kind of discounts you are looking for, what restaurants you frequent, and any additional features that are important to you.
When selecting a restaurant app, look for one that offers discounts on the meals you already enjoy. Some apps, like Groupon, provide discounts on various restaurants, while others, such as Chikfila Points Program and Starbucks, are more tailored to specific restaurants. Consider if you are looking for a one-time deal or want to take advantage of loyalty programs and discounts that can be used repeatedly.
Another factor to consider when choosing a restaurant app is the ease of use. Ensure the app is easy to navigate and you understand how to use it. Some apps offer additional features, such as cashback rewards and delivery services. Consider if these features are important to you and if the app you are considering offers them.
Finally, when choosing a restaurant app, always read the fine print. Pay attention to expiration dates and any other restrictions that could impact the discounts and rewards you receive. By taking the time to thoroughly compare the features and benefits of each restaurant app, you can ensure you are making the best decision for your individual needs.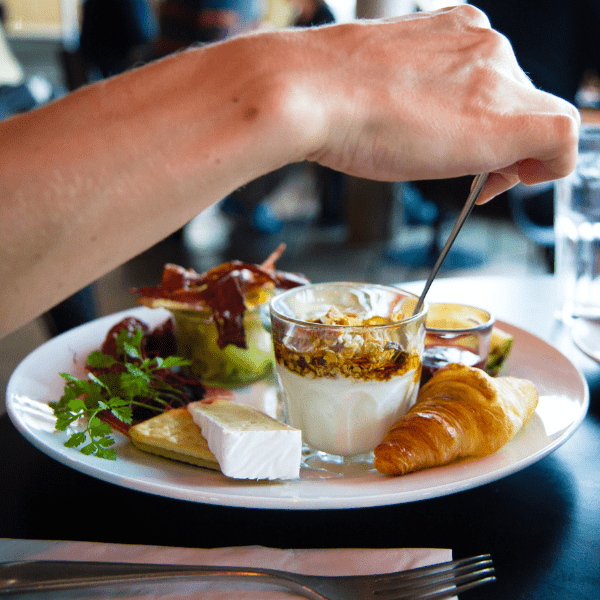 Comparing the Best Money-Saving Restaurant Apps
You need to compare the available options if you're looking for the best restaurant apps to help you save money. Restaurant.com and Groupon are two of the most popular apps, although many others are available.
Restaurant.com
Restaurant.com offers a great way to save money on dining out. Customers can purchase gift certificates for local restaurants at a deeply discounted price through the website. For example, a $25 gift certificate may be available for as low as $2 or $3.
Customers can also find discounts by searching by type of food or location. In addition, Restaurant.com often runs promotions where customers can purchase a $500 eGift Card for just $90, which is more than an 82% off discount. Finally, customers are asked to present their certificates before dining and may have to pay 18 to 20 percent gratuity. With Restaurant.com, customers can save up to half off their dining bills for a fraction of the cost.
Groupon
Groupon is an advertising and marketing service that helps consumers save money on restaurants by offering virtual coupons. Consumers can pay less than the full retail price on goods and services by using a Groupon Gift Card or taking advantage of the deals offered. Businesses make money when customers purchase a Groupon deal, as Groupon deducts a fee from each transaction before sending the rest to the merchant.
Additionally, Groupon has deal templates that provide recommended discounts and student discounts. Furthermore, Groupon offers free coupons or deals and $10 referral rewards for customers who refer their friends and family to Groupon.
LivingSocial.com
LivingSocial.com is a great way to discover and save on wonderful activities, events, restaurants, spas, etc. Download the LivingSocial app to find amazing places to go and things to do – whether you're in your hometown or visiting a new place.
Dine Rewards
Dine-Rewards.com lets you enjoy the flavors and get rewards from your favorite restaurants! Get 5 points for every dollar you spend on food and non-alcoholic beverages at Outback Steakhouse, Carrabba's Italian Grill, Bonefish Grill, and Fleming's Prime Steakhouse & Wine Bar.
You can join Dine Rewards and earn $5 using this link!
Entertainment Book App
The Entertainment Book App is a great way to save money on restaurants. With the app, you can save up to 50% at local restaurants, fast food, and sit-down restaurants. It also provides discounts on hotels and car rentals. Plus, with the digital coupons, you can save even more on your daily activities.
The app also provides a great way to explore new places, encouraging you to try places you've never been before. And if you're looking for an offer to claim, the app allows you to search by name or use the map to find the perfect offer for you. With all these features, the Entertainment Book App is a great tool for anyone looking to save money on their next meal.
By comparing the different options available, you'll be able to find the best restaurant app for your needs. Take advantage of coupons, loyalty programs, cashback and rewards programs, and delivery apps to get the most out of your money-saving experience.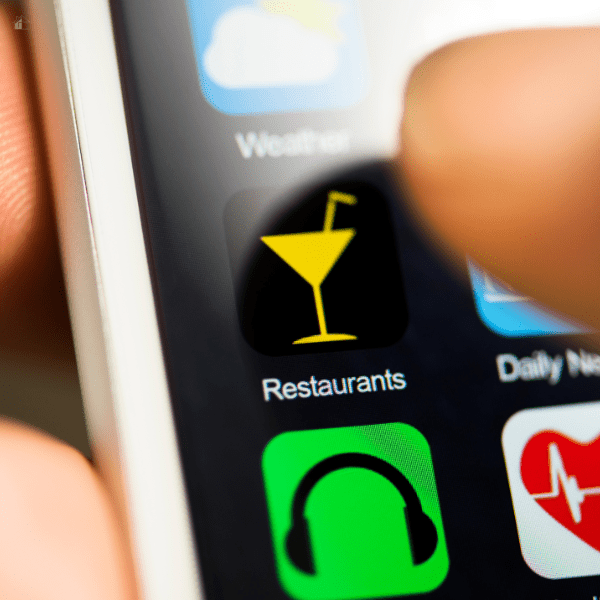 Using Coupons for Additional Savings
Coupons are a great way to save money at restaurants, and plenty of apps are available to help you get the best deals. Many restaurant apps offer discounts and coupons that can be applied to your order. Whether it's a percentage off your total bill, a buy one get one free offer, or a free item with your purchase, you can easily find ways to save money with coupons. Many apps make it easy to find discounts on restaurants in your area.
Taking Advantage of Loyalty Programs
If you're looking for easy ways to save money when dining out, taking advantage of loyalty programs is an excellent option. Loyalty programs allow customers to earn discounts on restaurant meals and rewards for frequent visits. These programs are usually free and can be joined online or in-store.
One example, Chikfila offers a points program where customers can earn rewards with each visit and redeem them for discounts or free items. By taking advantage of loyalty programs, you can enjoy delicious meals while also saving money.
Finding Deals on Delivery Apps
Finding deals on delivery apps is another great way to save money when eating out. Delivery apps like DoorDash, Grubhub, and Postmates offer users discounts, promotions, and other exclusive offers. Many apps also offer loyalty programs, where you can earn rewards points for every purchase.
These points can then be redeemed for discounts on future orders. Additionally, some apps offer cashback rewards, which can be used for other purchases. With so many discount options, using delivery apps can be a great way to save money and still enjoy restaurant meals.
Exploring Cashback and Rewards Programs
Exploring cashback and rewards programs is a great way to save money when dining out. Cashback apps like Groupon offer users the opportunity to get discounts on meals and other purchases. Additionally, some restaurants have loyalty programs like McDonald's, which reward customers for returning to their restaurants.
With these programs, you can accumulate points for each purchase, which can then be used for discounts and promotions. Furthermore, many restaurants have mobile apps that offer exclusive discounts and rewards for using them.
Using these apps can help you save money while enjoying delicious restaurant meals. While you can use coupons and loyalty programs for additional savings, it's important to remember to look for deals and cashback programs available through these apps. You can enjoy great meals and save money simultaneously by taking advantage of these offers.