Affordable and Memorable Housewarming Ideas for the Budget-Conscious Mom
This post may contain affiliate links which might earn us money. Please read my Disclosure and Privacy policies here
Moving into a new home can be an overwhelming experience. But no matter how stressful the process might get, celebrating this fresh start should be nothing short of extraordinary.
And for those of you mindful of the pocketbook and our beautiful planet, fret not! This article is a delightful blend of DIY magic and wallet-friendly store-bought wonders. So, let's dive right in and make your housewarming memorable!
Before we continue, let's answer these critical questions:
Why are housewarming gifts important?
But why are housewarming gifts so important? Well, they're a way to show appreciation for the invitation and congratulate the hosts on their new acquisition. A housewarming gift is more than just a token; it's a gesture of goodwill, a wish for happiness and prosperity in the new home.
Factors to Consider When Buying a Housewarming Gift
Before we dive into how much you should spend on a housewarming gift, let's consider some of the factors that might influence your decision:
Your Relationship with the Host: The closer you are to the host, the more personal (and potentially expensive) your gift can be.
The Host's Preferences: If you know the host well, consider their tastes and needs. A personalized gift will always be appreciated.
Budget Constraints: Always keep your budget in mind. Remember, it's the thought that counts, not the price tag.
Cultural Considerations: Some cultures have specific traditions for housewarming gifts. For example, in France, giving bread and salt is common as a symbol of hospitality.
How much should you spend on a housewarming?
Deciding how much to spend on a housewarming gift can be tricky. However, based on various sources, the average amount spent on a housewarming gift ranges from $30 to $504. Of course, this is just a guideline, and the final amount should be determined by the factors listed above.
What Types of Housewarming Gifts are Preferred?
The type of housewarming gift you choose can also influence how much you spend. Traditional gifts include food baskets, wine, candles, plants, and even items made of wood for stability and peace. These gifts can range in price, allowing you to pick something that suits your budget.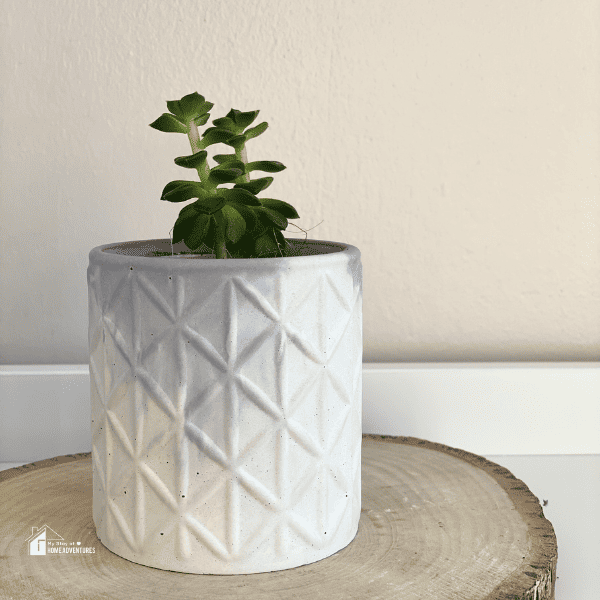 The Tradition of Housewarming Gifts Across the World
Housewarming gifts are a global tradition, with variations from country to country. As mentioned earlier, the French often give bread and salt. In India, it's common to bring flowers or sweets. In China, a gift of potted plants symbolizes growth and prosperity7.
Ultimately, the importance of a housewarming gift lies in its sentiment, not its cost. It's about celebrating a new beginning and wishing the homeowners well. So, don't stress too much about the price tag – just choose a gift you feel is appropriate and heartfelt.
Now that we have that covered, below are six housewarming ideas for budget-conscious moms that are affordable and memorable.
1. A Dash of Green: Mini Indoor Planters
DIY Corner: Create adorable mini-planters from empty tin cans. Remove labels, paint them in pastel colors, and plant herbs or succulents. Not only do they uplift the vibe of the room, but they're also a token of sustainability.
Store Special: Head over to your local nursery or home goods store to find small potted plants. These little greens not only cleanse the air but also act as perfect conversation starters.
2. Light It Up: Scented Candles
DIY Delight: Reuse old jars or containers and try your hand at homemade candles. Dive deep into the world of eco-friendly soy or beeswax and choose a scent that resonates with you, like calming lavender or invigorating citrus.
Budget Buy: Look for brands that prioritize recycled materials and natural ingredients. Remember, a little goes a long way. A beautifully scented home is always inviting.
3. A Taste of Home: Handmade Recipe Cards
Homemade Magic: Write down your treasured family recipes on cards made of recycled paper. They not only serve as an intimate gesture but are also a nifty reference for quick meals.
Store Shortcut: Purchase a recipe card box. Personalize it by adding a few of your favorite recipes and encouraging guests to contribute their favorites as well.
4. A Walk Down Memory Lane: The Photobook
A new home marks the beginning of countless memories. So, why not start by documenting the very first ones with a new home photo book? Capture the 'before' and 'after' moments of your move, the unpacked boxes, the first meal, or even the mess! It doesn't have to be perfect; it just has to be you.
DIY Touch: Get crafty with scrapbooking! Use recycled paper, ribbons, and eco-friendly glues to create a book that speaks volumes of your journey.
Budget Option: Several online platforms offer affordable photobook options. Opt for a basic version and customize it with personal touches. Little notes, stickers, and annotations can make a world of difference.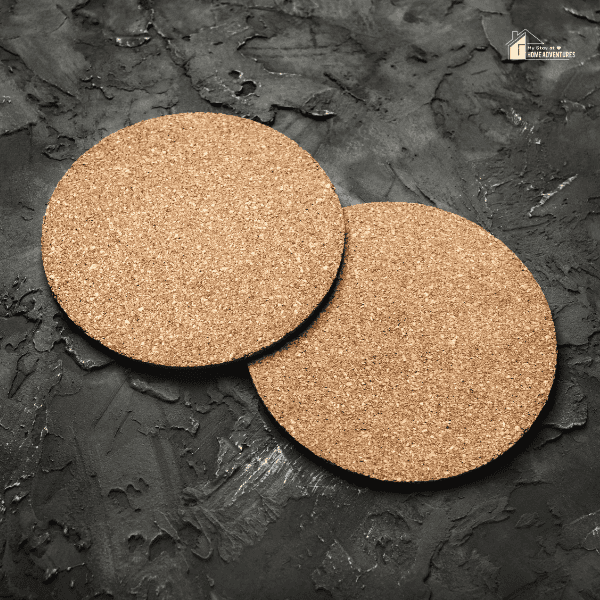 5. Personal Touch: Custom Coasters
Crafty Corner: Old tiles, corks, or even thick cardboard can be turned into coasters. Paint or stamp them with designs that reflect your home's personality.
Store Solution: Eco-friendly coasters made of jute or bamboo are easily available. For a personal touch, tie them up with a ribbon or place them in a hand-painted wooden box.
6. Music to the Ears: Personalized Playlists
Create a playlist of songs that have been an essential part of your journey. It's a heartwarming way to let your guests into the symphony of your life.
DIY Notes: Curate a playlist on any free platform. Share the link with your guests as a takeaway from the celebration.
Store Spin: Invest in an affordable eco-friendly bamboo speaker. It not only sets the mood but also makes for a beautiful decorative piece.
Your Actionable Checklist: Creating Your New Home Photobook
Collect Memories: Before the big move, start by gathering pictures of your old home. Once you're in the new space, capture candid moments.
Materials Matter: For the DIY enthusiasts, purchase recycled scrapbook paper, eco-friendly glue, and other sustainable embellishments.
Layout and Design: Begin with the cover. It could be a picture of your new home or a family portrait. Organize the pictures chronologically, making a visual timeline.
Add Your Personal Touch: Pen down little anecdotes, dates, or captions next to each photo. It's these tiny tales that breathe life into the book.
Binding the Book: Use twine or reusable bands to hold everything together.
Digital Dive: If you're going the online route, select a platform, upload your photos, choose a theme, and let your creativity flow.
Celebrate and Share: Once your photobook is ready, make it the star of your housewarming. Let guests flip through the pages and add their messages or memories.
Wrapping it up, remember, housewarmings are about the warmth of memories, not the weight on the wallet. Here's to new beginnings, and here's to making them beautiful, budget-friendly, and eco-conscious! Cheers! 🏡🌿