How to Start Seeds Using Recycled Materials
This post may contain affiliate links which might earn us money. Please read my Disclosure and Privacy policies here
Using recyclable material in the garden is our favorite and smart way to garden, my friend.
You can start seeds using recycled materials this season, and you will learn how you and your family can today.
My love for gardening started in 2013. If you follow this blog, you will know that gardening season is exciting for me.
As my kids get older, I wanted to show them and teach them how much fun gardening can be. I also want them to know that you also start seeds using recycled materials.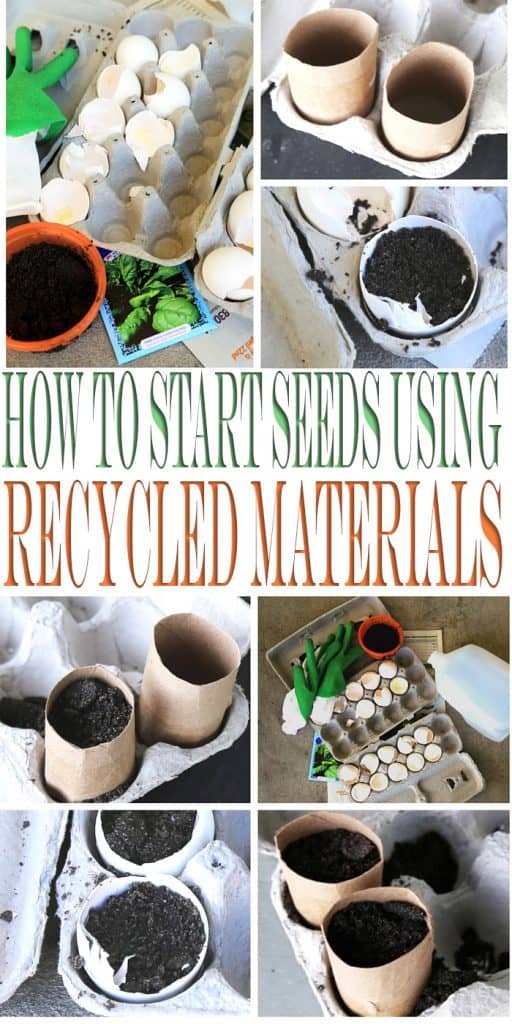 Why is it so important to use recycled material in your garden?
For me, it is important to know how to grow your food. It is also important to learn and know how to reduce waste and reuse items you have around the home. 
Kids are fast learners, and teaching them from the start about green living, which includes recycling and sustainability, is important in today's world.
If you are unsure about recycling and what you can or can't be recycled, this article will give you enough information to help you get started and give you ideas on how to recycle and reuse material to grow your food.
Ways Start Seeds Using Recycled Materials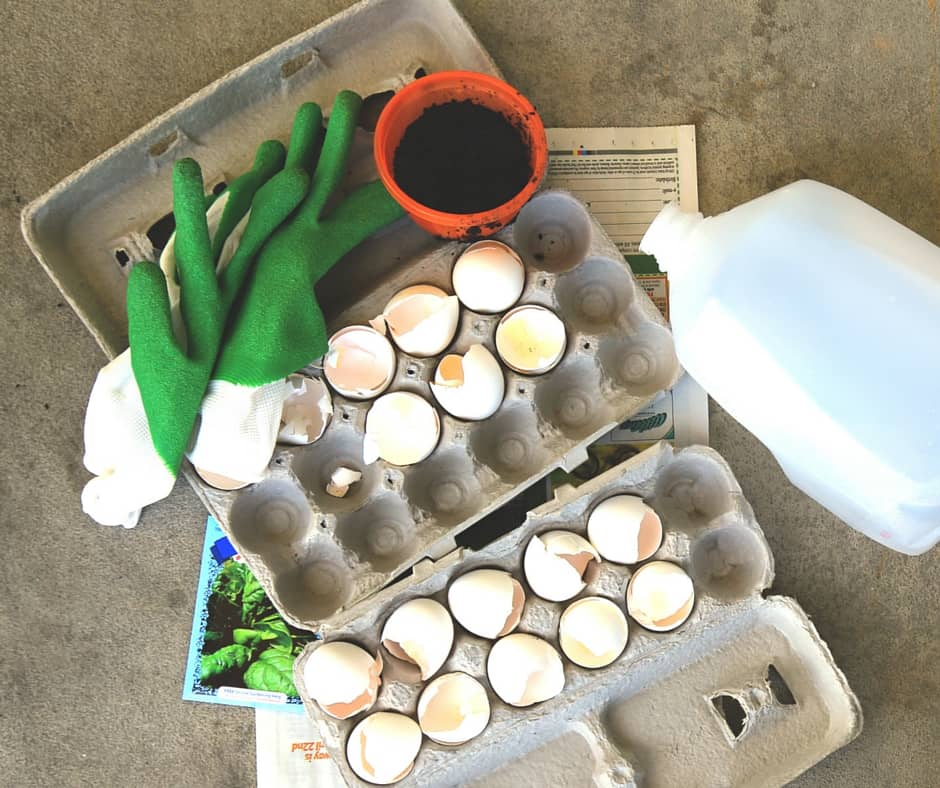 Materials To Start Seeds In Recyclable Containers
To start growing your garden, all you need are everyday items you have around the house and seeds. Some of them are items your kids will find very interesting and will entice them to be more active in this DIY.
Materials required for this project:
eggshells or empty TP tubes
soil
carton of eggs (optional)
seeds
watering can (DIY using gallon)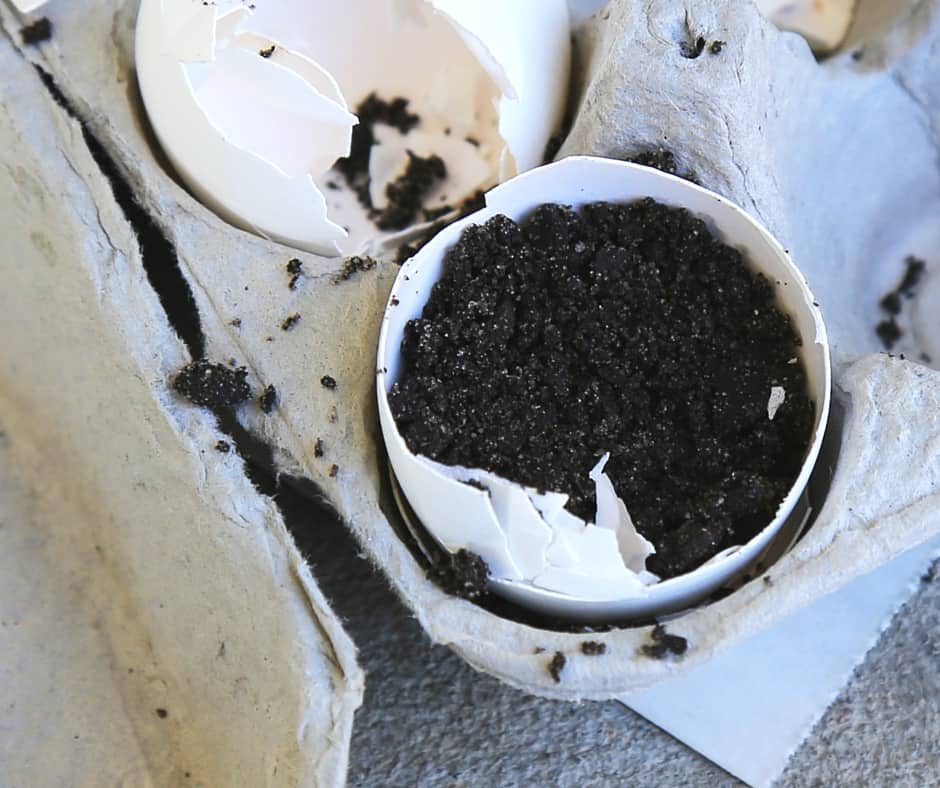 How to Grow Seeds Using Eggshells
Before we begin, I wanted to remind you of something.
Let's remember that this activity was done with my boys (5 yr and younger), and it will not look as professional. However, it has gone done. 😀
Follow the step below to grow seeds using eggshells:
Grab your eggshells and make sure to fill them with good-quality soil.
Gently insert the seeds (about 3) and cover them with dirt.
Moisten the area and place the eggshells in the egg carton, which works best.
Keep the seeds in a warm, well-lighted area.
Below is a tip that works for us to help germinate faster.
You can create your own greenhouse using empty plastic bottles to help these babies grow!
We decided to plant spinach because during the summer we go through spinach like Popeye. Will they all grow?
Related posts:
I don't know. My kids were learning about reusing and recycling (the watering can project is up next), and we had tons of fun. Ensure you follow us via Instagram and see how our garden is doing throughout the summer.
*Another tip we used the egg cartons to hold our eggs. However, you can also use them to grow more seedlings.
Using Empty Toilet Paper Rolls Instead of Eggshells
You can also use empty toilet paper tubes to plant your seeds as well if you don't want to deal with eggshells. I used them and still used egg cartons to keep them in place.
How to Grow Seeds Using Toilet Paper Rolls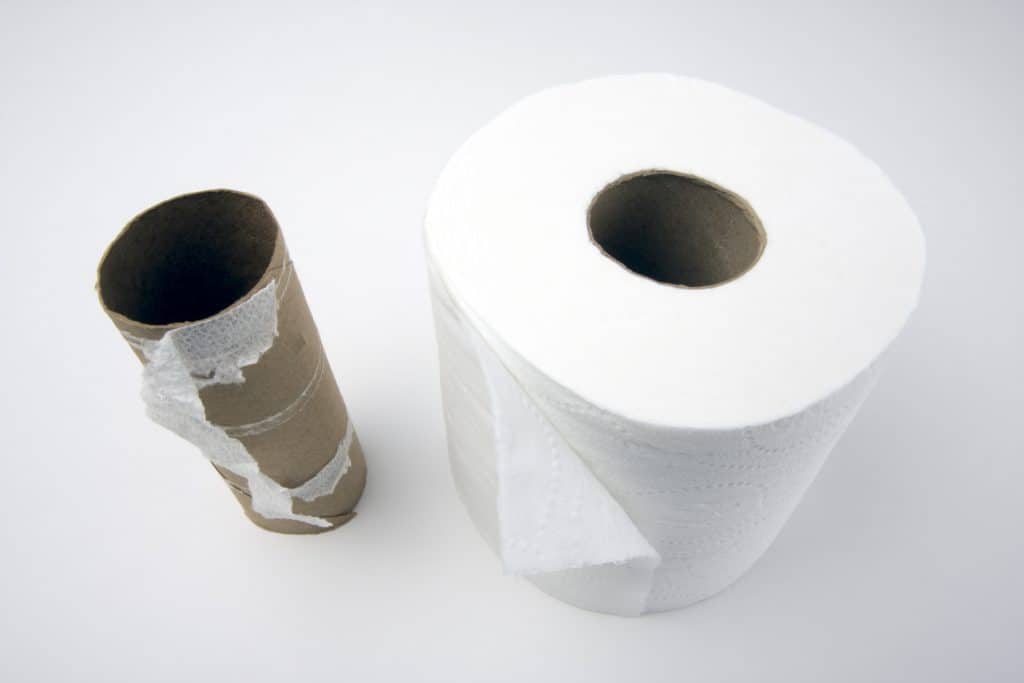 Cut the empty toilet paper tube in half.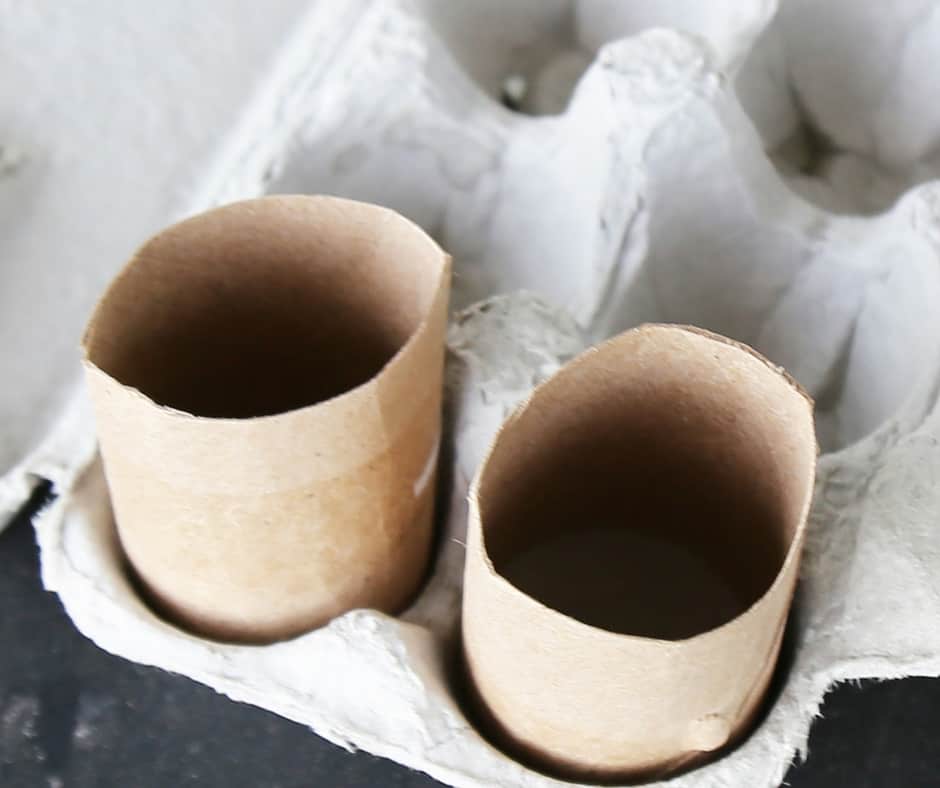 Please place them in the egg cartons and add soil to them.
I am speaking of bathroom products, personal care items can also be recycled as well.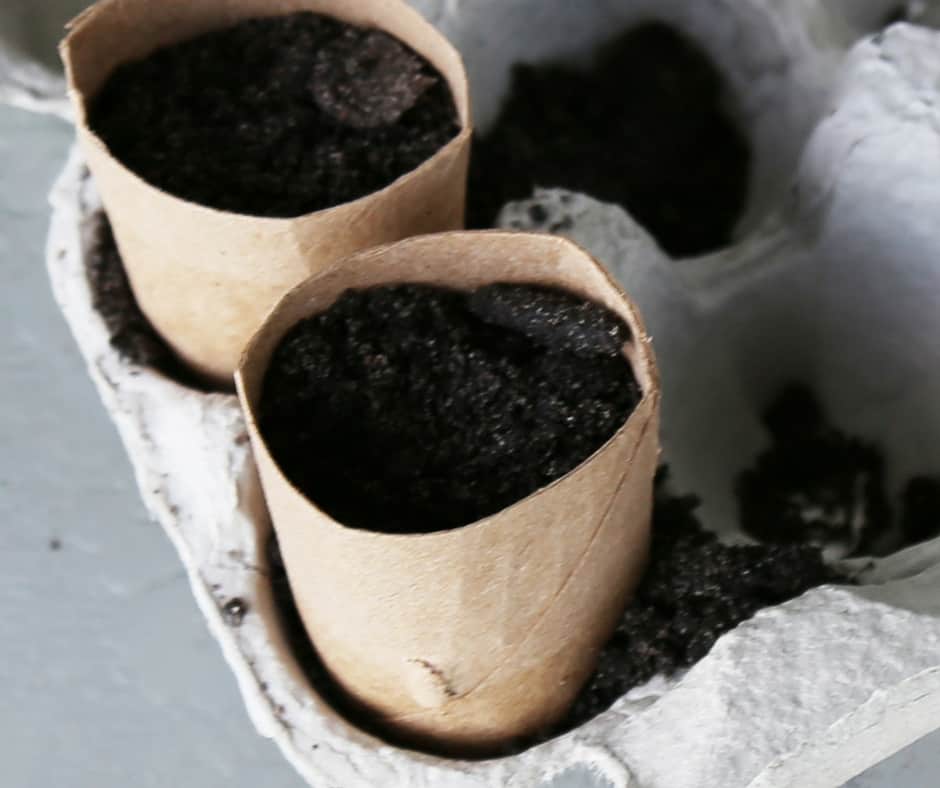 Add the seed and water them.
This was a fun activity to do with my family. This was also used as a learning experience to teach my children the importance of recycling. Recycling should be something every parent should be talking about in a fun and educational way.
As promised, we will go into more details about recycling, and you will find them below. In 2016 we partnered with Johnson & Johnson to share what they are doing and with information to help you find recycling locations. 
Keep reading!
We chose to teach about recycling using gardening because it is something we enjoy. You can teach and learn some educational tips by visiting Care To Recycle®.
Here are some facts about in-home recycling habits and why we parents need to teach our children about the importance of recycling.
A 2016 consumer survey on in-home recycling habits, conducted in partnership with Johnson & Johnson Consumer Inc., shows that 60% of parents would be more likely to discuss recycling with their children if it was an activity they could do together. They had more creative, engaging ways to explain the impact of recycling.
The study also revealed that:

One-third of regular recyclers (34%) admit that it never even occurred to them to recycle in the bathroom!
The largest obstacle when it comes to recycling personal care products in the bathroom is a lack of tools and resources; only one in five recyclers have a recycling bin in their bathroom.
With these statistics, you can see why activities like the one above are important. Not only because we are growing our own food, but it is also teaching our children about the importance of recycling and its effect on our environment. It is creating a habit for them to start recycling without even thinking about it in the future.
Johnson & Johnson Consumer Inc Care To Recycle® shares many informative tips about recycling products in your bathroom. As you can see above, you can recycle empty toilet paper rolls!
What's Care To Recycle® program?
Care To Recycle®, a program of Johnson & Johnson Consumer Inc., provides creative new ways for parents to re-imagine their recycling habits beyond the kitchen and into the bathroom while engaging their children.
Care To Recycle® aims to raise awareness of the importance of recycling personal care products in the bathroom, including unnecessarily preventing valuable materials from entering landfills.
Recycling no longer needs to be viewed as just another household chore; showing your kids how to recycle can be one of life's little teachable moments that can have a lasting impact.
Together, we can help create a healthy planet for our kids today and for future generations.
Care To Recycle® seeks to break down barriers commonly associated with recycling in the bathroom by showing that recycling in the bathroom can be easy and fun!
Everything from shampoo and mouthwash bottles to soap and bandage boxes can be recycled. To better understand which bathroom products can and cannot be recycled, visit www.caretorecycle.com.
The more you know about what's recyclable, the more likely you are to do it. For tips and tools to become a better recycler, visit www.caretorecycle.com.
How do you recycle products at home?
I was selected for this opportunity as a member of Clever Girls, and the content and opinions expressed here are all my own.
Love gardening posts? Check these posts out: