DIY Plastic 1 Gallon Milk Jug Watering Can
This post may contain affiliate links which might earn us money. Please read my Disclosure and Privacy policies here
If you are looking for a DIY watering can for seedlings or what to do with a milk jug then may I suggest DIY 1-gallon milk jug watering can?
I truly enjoy growing my own food. I am no expert and when I decided to start an adventure in gardening I never realized how much I was going to love it.
One of the many reasons I love gardening is that I am teaching my kids the joy of gardening. A few weeks ago we decided to create a DIY 1-gallon milk jug watering can to "help" me water the plants.
When I say "help" me you will see what I mean in a few. The truth is that I am not very crafty but simple ideas that will help my kids and have fun at the same times make this mama happy. The importance of showing my kids about the importance of growing their own food is important.
Here are some of my many reasons why gardening is important:
Improve your family's health
You grow your own food
Can we say organic?
You get a sense of independence
Better tasting food
Saves you money
You are eating safer food
Much needed exercise and outdoor too
To entertain any kids you don't have to break the bank or have to spend much money. One gardening idea that came to mind a few weeks ago was when we were talking about upcycling and reusing items to start our garden.
Check out these kid-friendly gardening posts:
You see you can grow your own food without breaking the bank. Gardening on a budget is possible and using materials you have around the home to start growing your plants is possible. A few weeks ago I was blessed to write a sponsored post and incorporate how we teach our children about recycling and reusing material.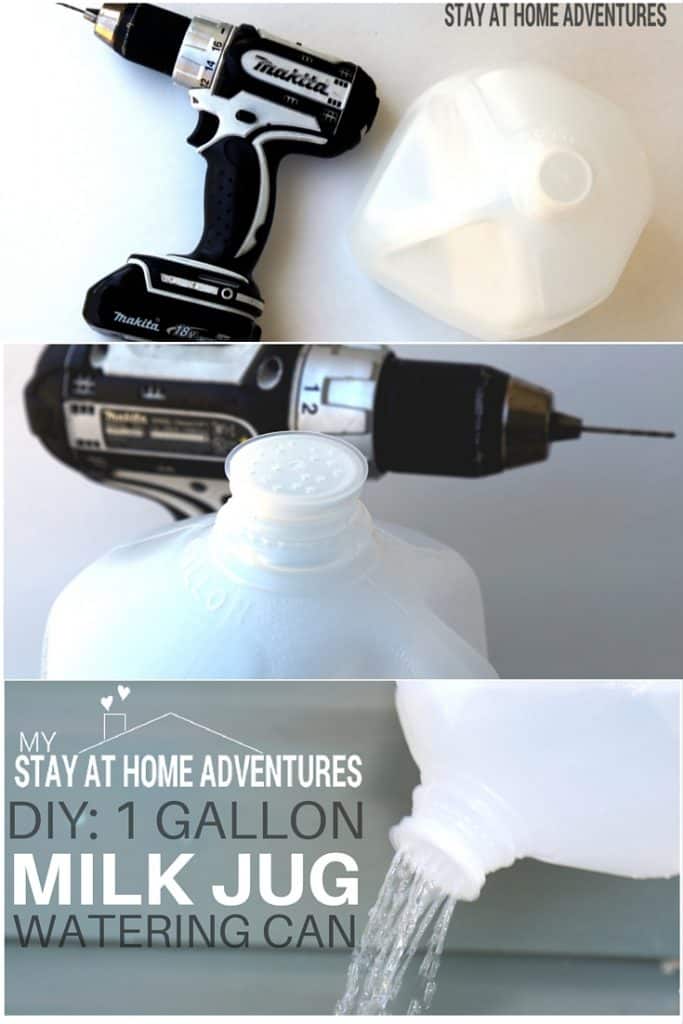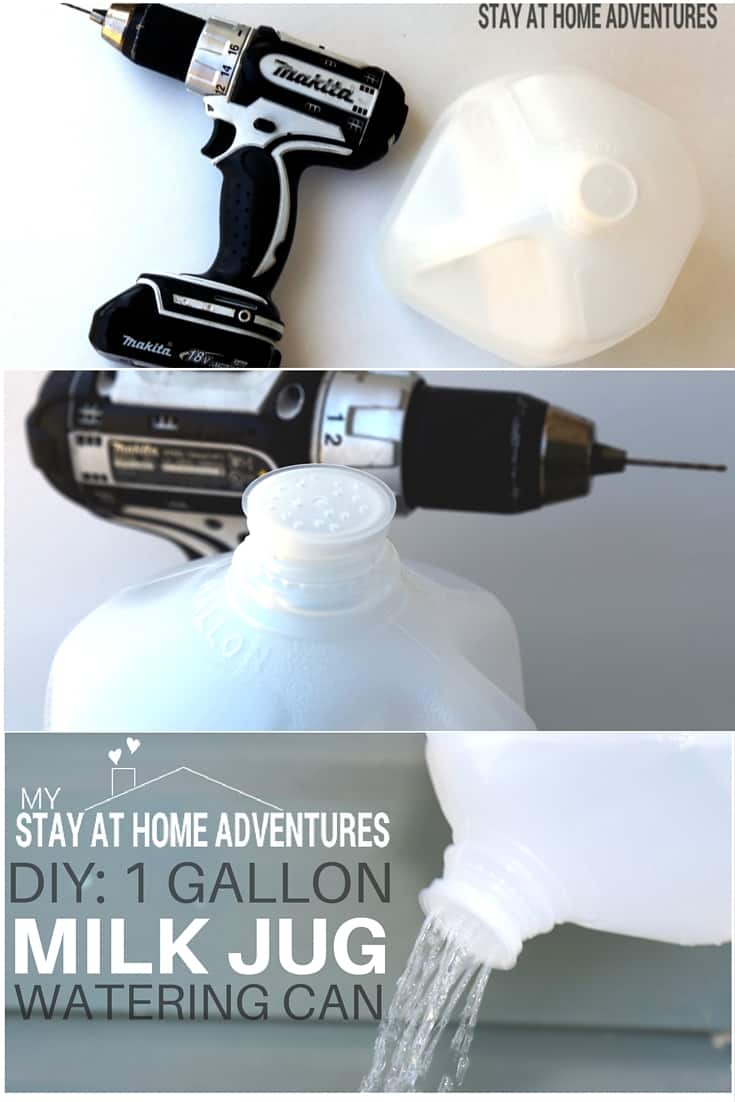 The best way to show that was to write a post about How to Start Seeds Using Recycled Materials. We used egg cartons and egg shells and toilet paper rolls we started our seed process there. The sad news is that during a nasty storm we lost the rolls when they got blown away by the wind.
Anyway, during that time we had created a 1-gallon milk jug watering can and my son thought it was the coolest thing ever. Heck, I thought it was the cutest thing ever. It was simple and he got to "water" the plants for about an hour.
This is a simple project and because we made it together my kids use it to water the plants in our garden. This makes this mama very happy.
One thing I will tell you about this 1-gallon milk jug watering can is that you can also have your kids decorate it any way they want. This year when we did this project, my 3-year-old saw water and lost interest in coloring the jug. (This is just reality. I wanted to show how fun it could be to have this 1-gallon jug painted but my son had other ideas!)
So what do you need to create this simple 1-gallon milk jug watering can?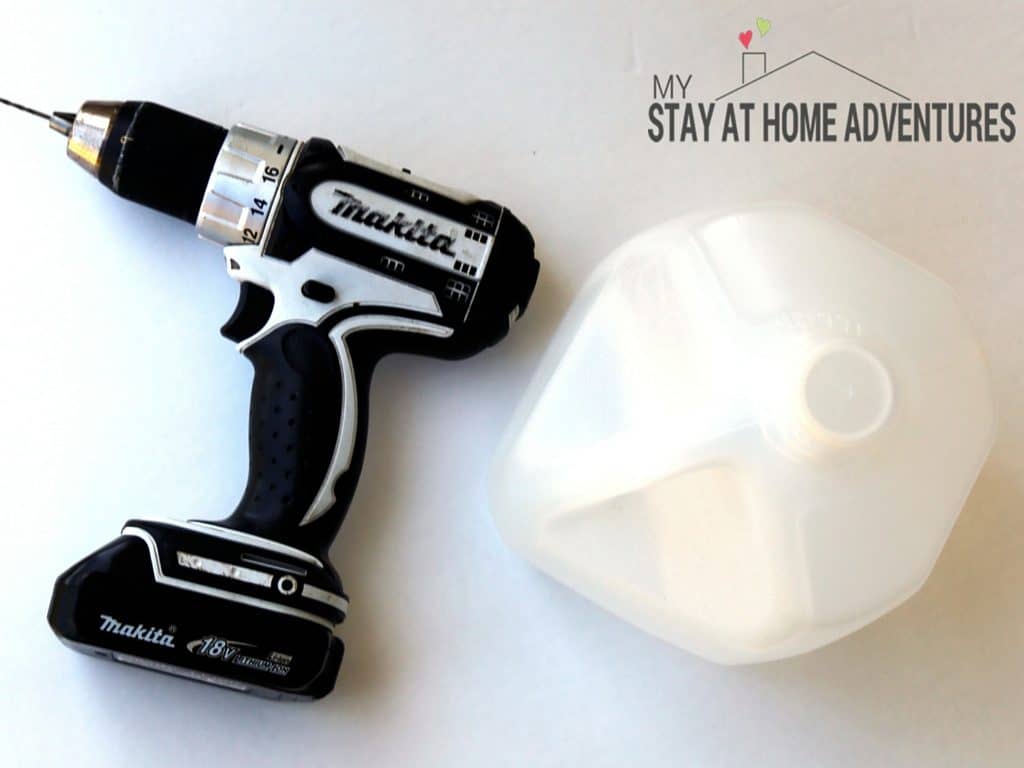 1-gallon plastic jug – milk jug/water jug whatever you want it to be.
Drill – OK I used a drill because a push pin was not working for this girl! Besides, I felt very handy using a drill.
Directions:
I'm sure these directions are going to be long and complicated so I added a photo to show what we did next. Of course, during this part I did the drilling while I fought him off because he wanted to do it. LOL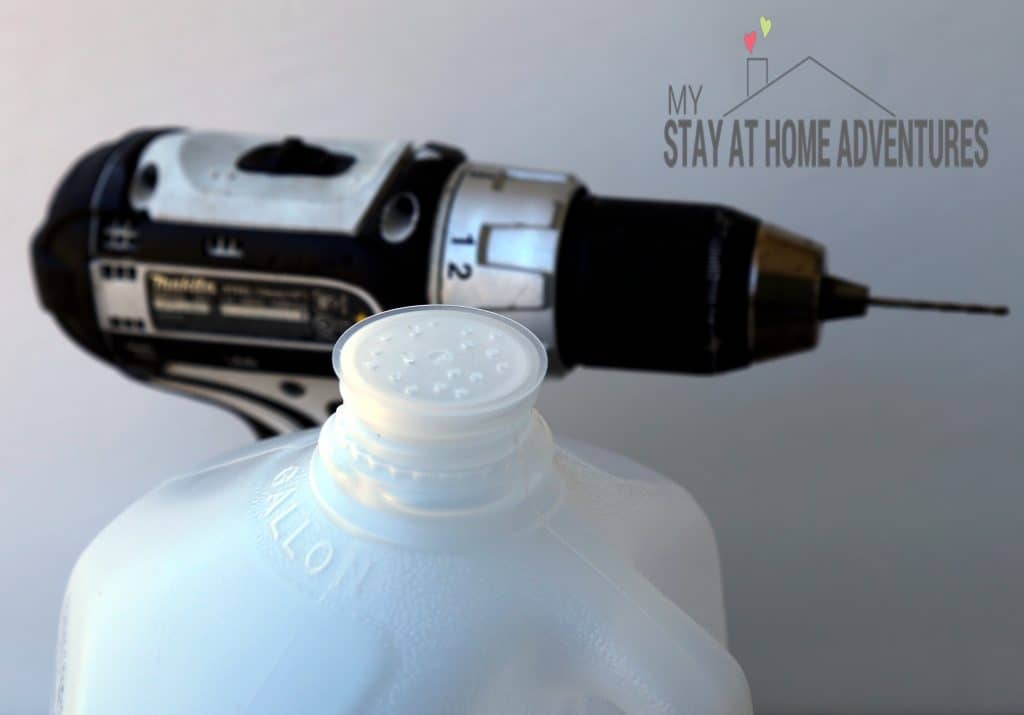 Look at those drilling skills people!!!
With the smallest or second to small drill bit and start drilling the cap.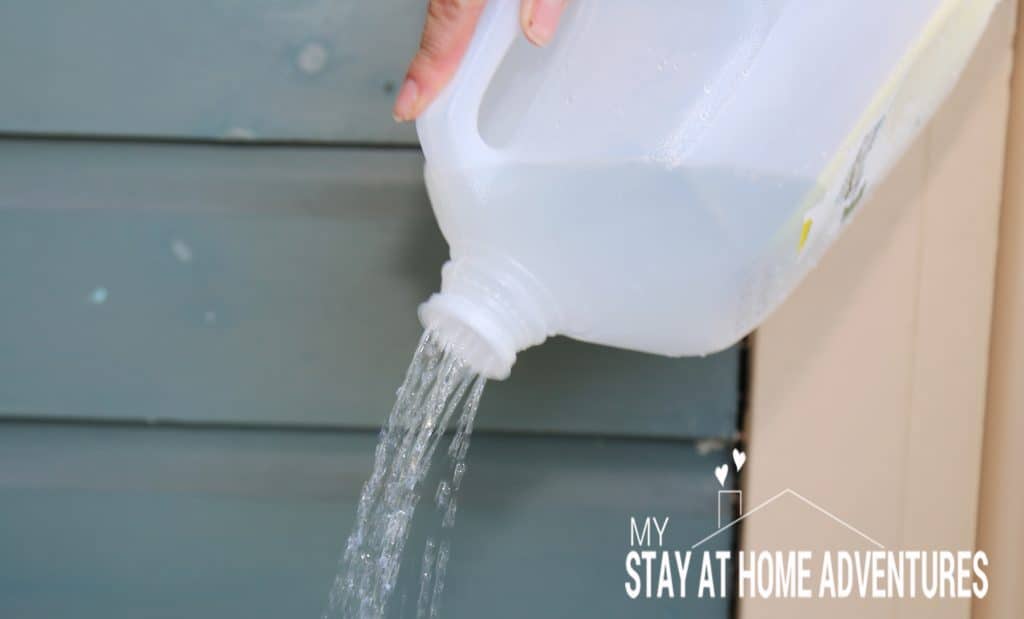 Fill the gallon with water add the lid and you are done!!
Now, this is what happened next, my helper enjoyed the watering can so much he watered basically everything he could find. Hey, he had a blast and that made this mama happy!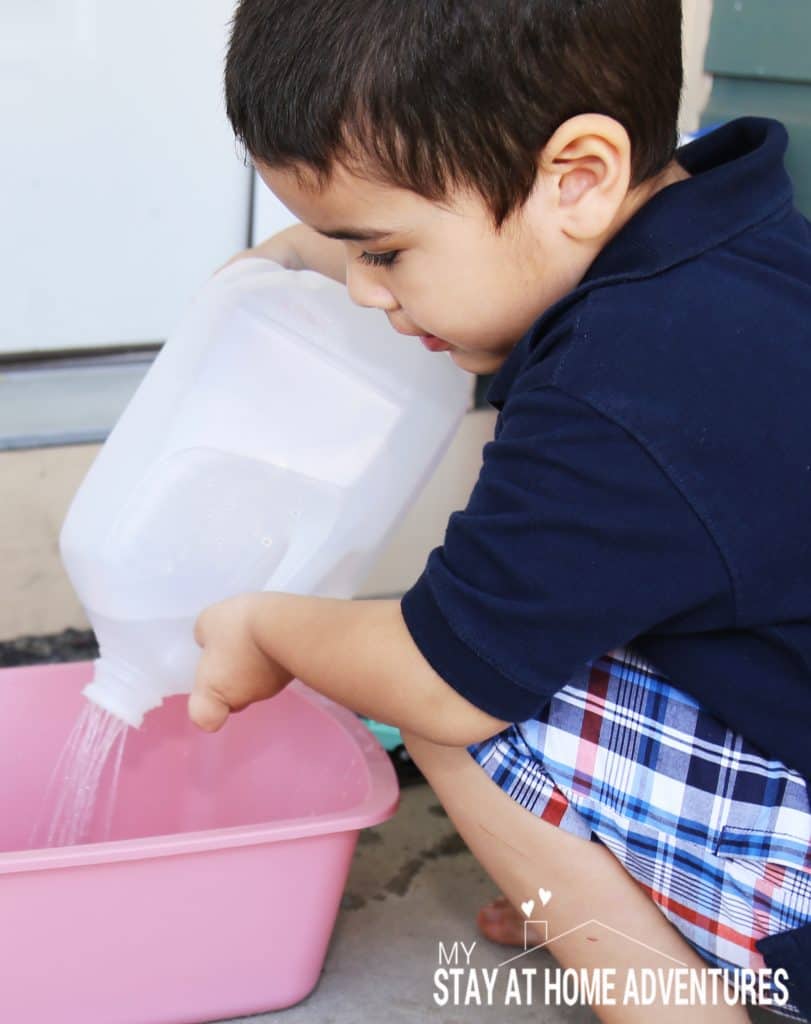 Love gardening posts? Check these posts out:
Save
Save