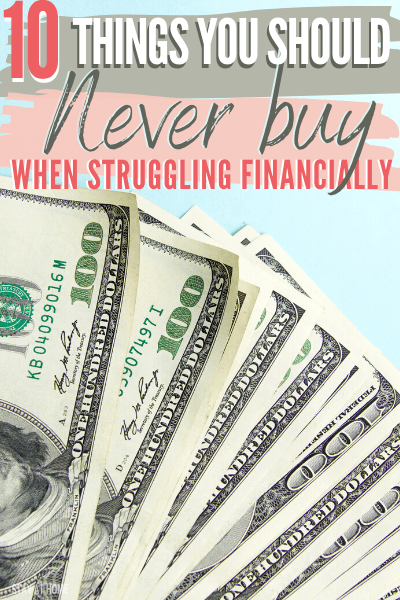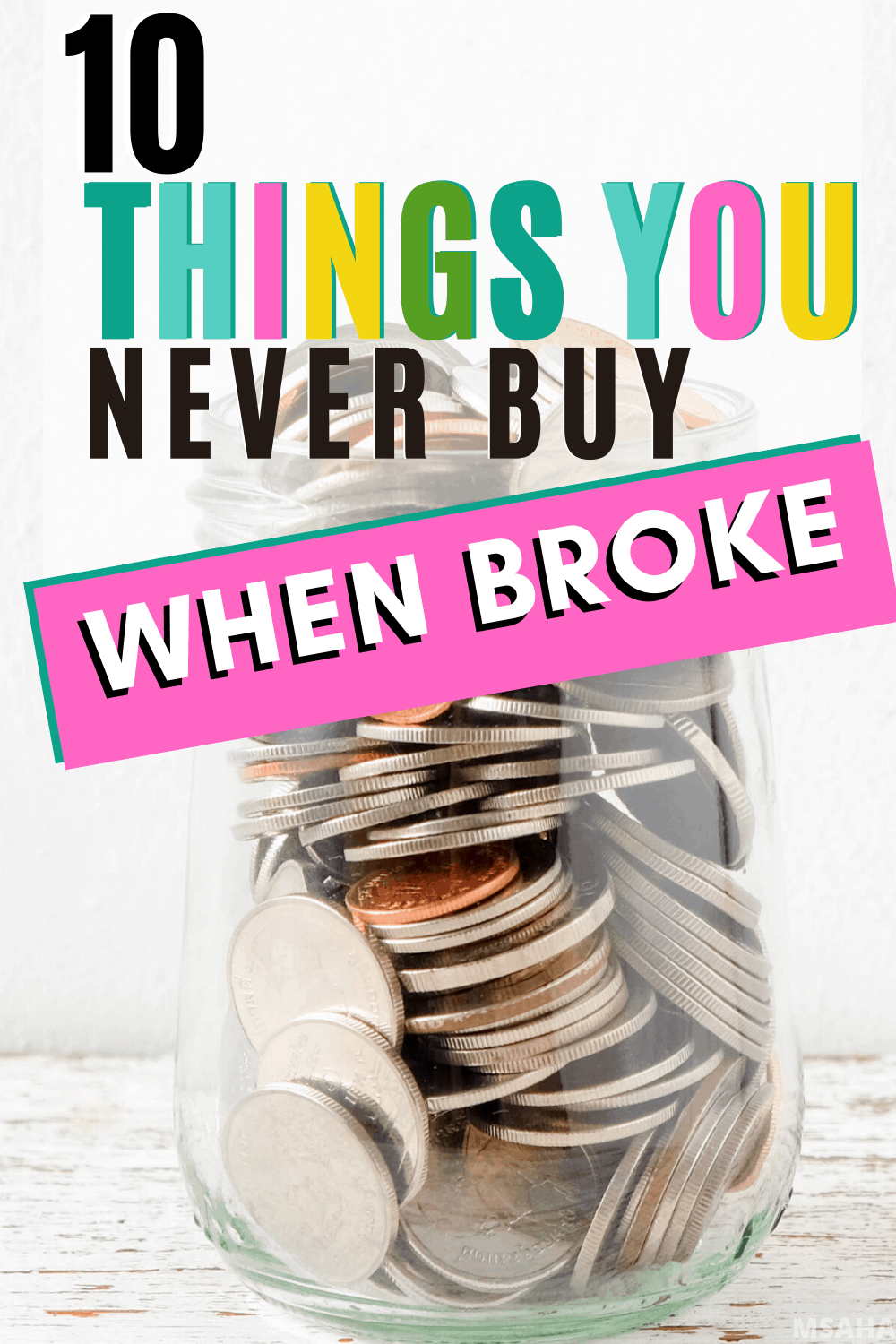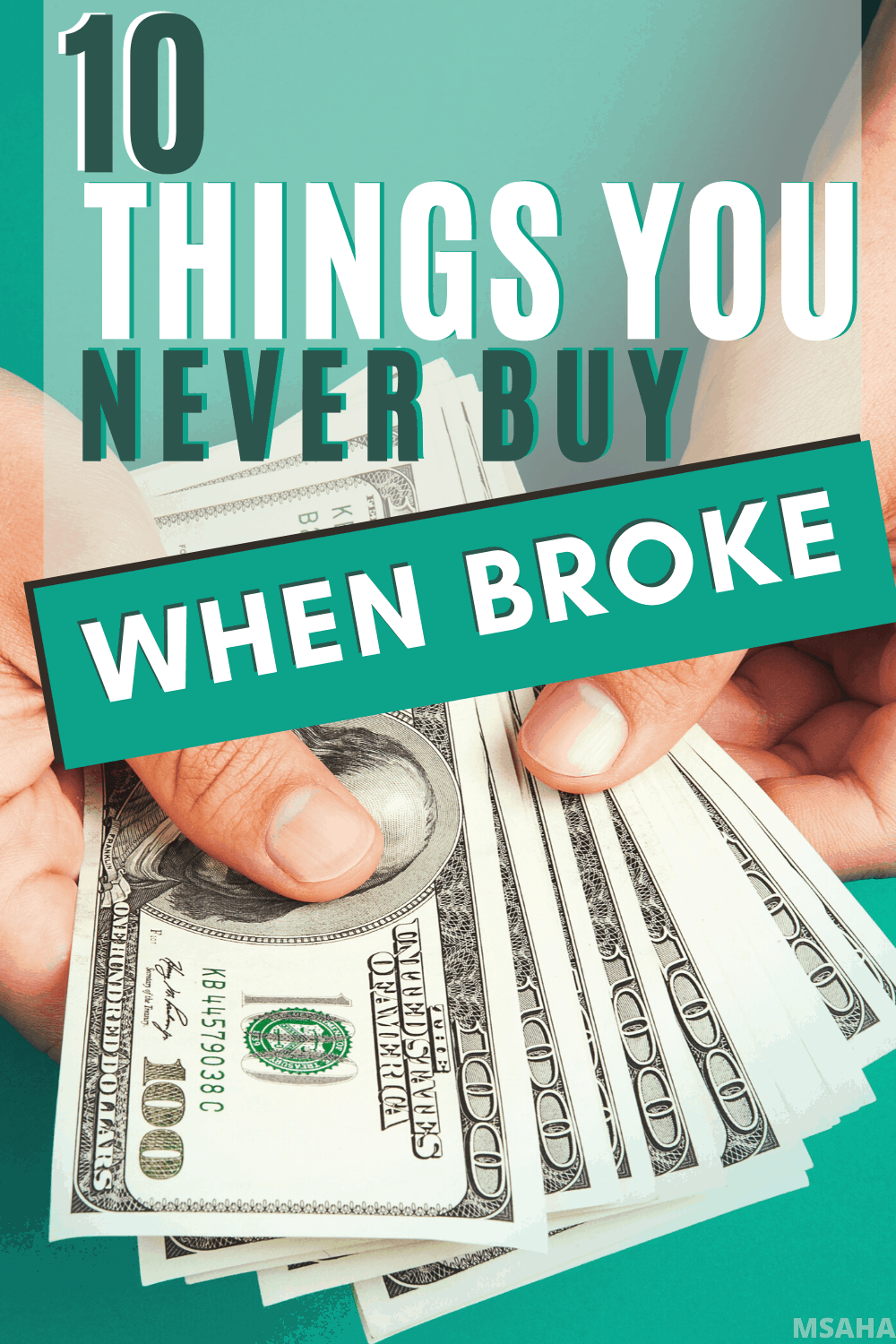 Struggling financially? We had! I know I had! Here are 10 things you shouldn't buy when you are struggling financially and getting your finances in the right direction.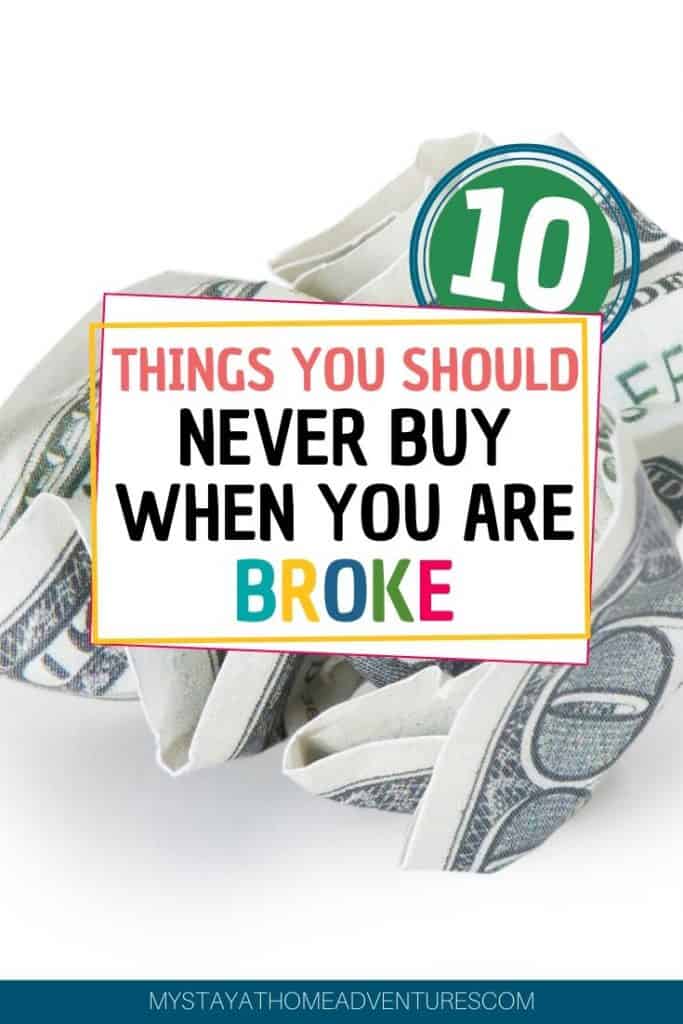 After learning and accepting the hard fact that I created the financial mess I was in, I had to really step up my game and change not only the way I viewed money and wealth but also change my mindset.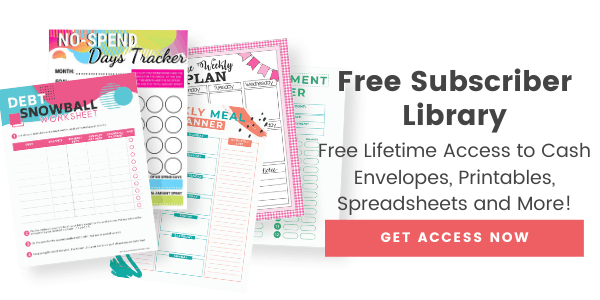 During my debt journey I learned the hard way that if I was going to commit to a debt-free life, I had to modify the way I lived and spent my money. I learned that there were things you shouldn't buy when you are struggling financially.
As much as I wanted to, I knew that spending and buying things like I used to not only lead me to my financial mess, but it wasn't going to allow me to progress and reach my goal of financial freedom.
During this journey, I didn't buy certain things because, honestly, I committed to getting out of debt.
To be honest; killing debt, and the journey that goes along with it, is not easy. Having people telling you things they really shouldn't be saying to someone that is killing debt makes the journey even harder.
The reality is that I made it, and so many others have as well. We decided that having debt was not acceptable in our lives and we were going to get out of it.
Mind you, there are many debt-free stories out there, and no one is alike. From the extreme way to killing debt and living to a more realistic financial plan; all of these stories have the same common ground: That debt sucks, and if you want to live a better life, you need to get rid of your debt.

As much as I wanted to, I would say to myself 'I wish I had money to buy this and that' during my financial journey. I knew that I couldn't, but what motivated me was the reason behind it. I knew that this spending drought was not going to be forever.
The sacrifices that I did to gain control of my finances were not a forever thing during my road to debt freedom.
I also learned to live differently, and I was surprised to have learned so much about myself. This leads me to be more careful with my spending and bad habits to this day.
I am going to tell you about things I didn't buy when I was taking care of my debt. I'm also going to tell you that if you are serious about your finances, these tips below will help you out.
I'm also going to say that if you think that you can't live without these things, then you really need to take some time and rethink your financial journey.
Related Content on saving money:
I will also say that some of these are things that worked for me during my journey, and this is going to sound like a contradiction.
But these tips will work for you, no matter what your financial journey is, and I know of many friends that have gone to more extreme and creative measures to reduce their spending during their debt killing journey.
Things You Shouldn't Buy When You Are Struggling Financially
Books & Magazines
As much as I love reading a new book, I knew that I wasn't going to be able to pay for this anymore. The prices of books can add up, and the same goes for magazines. I enjoy reading books and magazines, I do!
The solution to this problem was to visit your local library, find them free online as eBooks, and be creative. I am telling you that you will find good books and magazines for free if you look around and find innovative ways.
You don't have to spend that money on these things, and you can put the money you were going to spend toward your debt.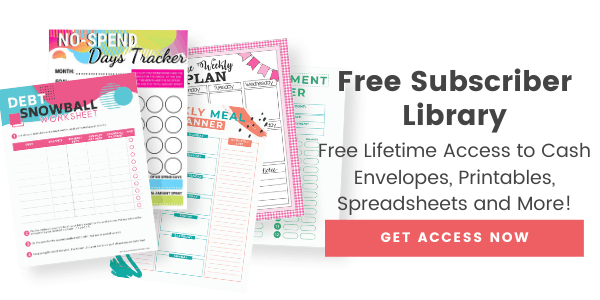 Music & Movies
The same can be said for music and movies. Head over to your local library and find a good selection of DVDs you can rent out.
Pluto TV is a free app that has movies and shows and doesn't ask for a credit card or bank information.
Why is Pluto TV free?
Pluto TV is free because it is supported by advertisers and this means it does have commercials and ads.
Even YouTube has a large selection of free movies you can stream on their website!
The same can be said for music; you can listen to music for free on the radio or free online!
There are tons of streaming services online where you can listen to music for free.
If are an Amazon Prime member, you can stream music for free and watch movies and shows as well.
Water
Some might not agree with this, but honestly paying for bottled water is something that I decided to quit buying.
The reason why I say this is because water is more expensive than soda! I have water at my home, and it tastes fine.
If your tap water is um not to taste, use filters.
Another important key is that buying bottled water creates so much waste so reducing the amount you buy will help the environment too.
It was something that I personally decided to do; it saves me tons of money.
Another way to save money on bottled water is to buy reusable bottles instead of paying for water at the store.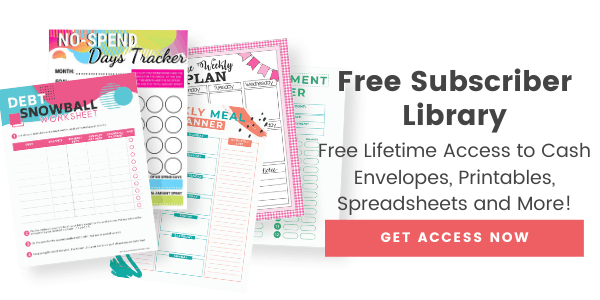 Checking account
I have to say that I am not shy of closing a bank account when fees go insanely high. Some of these major bank institutions are out of their minds with their monthly fee to, um, maintain your money.
Can you find banks that will give you an account for free? Yes! You just have to look online. There are out there!
Many banks are now requiring minimum direct deposits a month and a certain amount of debit transactions. There are other restrictions you must follow, so please make sure you shop around for banks.
If you are looking for an entirely free fee bank, I use Capital One 360 and recommend it to anyone. I used this bank account for my Christmas savings. So far, I have never had any fees, and I am very happy with them.
Check out these other money posts:
Eating Out
Eating out took a huge chunk out of my monthly income. I didn't pack any lunch and I was honestly too lazy to cook a meal at home.
I also worked an hour away from home and didn't feel like packing anything for me or cook when I came home; all I did was eat out.
During the road to debt freedom, I avoided eating out. I am not going to say that I didn't eat out at all because I did, but I did it more wisely. I used gift cards that I earned through programs like Swagbucks. Not eating out helped me pay my debt.
Toys
OK, this is going to be a bit controversial to some of you, but we didn't buy toys for our kids.
It seems that toys, and more toys, lead to clutter and nuisance. We don't buy our kids toys, not even for their birthday. And guess what, that is OK! Our children are fine and enjoying life.
Do my boys have toys? Yes, they do.
Remember, my kids have grandparents, aunts, and uncles that love them and spoil them like crazy! For birthdays, we celebrate differently and without toys.
This came out of not having the funds to buy toys when our first boy was just a baby.
The guilt was pretty bad, but once we realized what was important and what we wanted to teach our children, we were fine with the decision.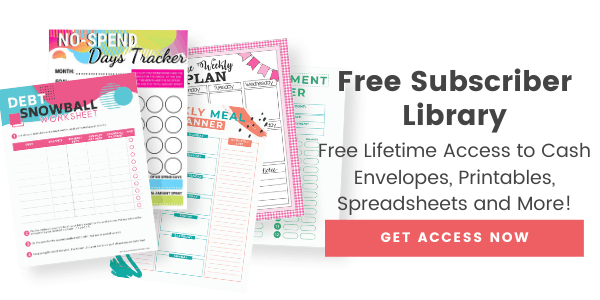 Attack major home improvements when not needed
This sometimes makes no sense, but it happens. When in debt, let's take a loan and remodel the kitchen, the bathroom, or anything that just needs to be remodeled in the house. First, why are you accumulating more debt?
It is understandable if your sink broke and you need one. If your tub has a hole and it caused water damage.
Emergencies are understandable, but completely changing a room when you are paying off debt makes no sense.
If you don't have the money, then a remodel is not at the top of the list. You will be able to do any remodeling you want after you take care of your debt (and can afford it).
A new cell phone
Instead of buying a new phone, there is nothing shameful by buying a used one.
There is no law that states that you need to upgrade your phone every 2 years.
Cell phones are expensive, and the majority of the time cell phone companies are now making you pay for your phone via installment payments.
If you don't have money, you don't need a new cell phone. You will be OK without a new cell phone.
If your old phone can still make phone calls, send texts, and do the basics, then you don't need a new one.
Save the money and pay your debt.
If you are ready to make the switch from your expensive phone contract I recommend you check out Republic Wireless. I made the switch and pay less than $20 a month for my phone services.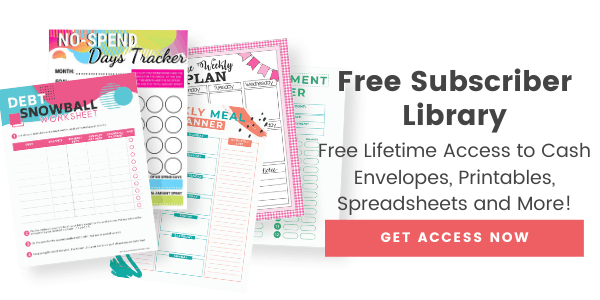 A new car
If you have debt and are struggling financially, please don't buy a new car. Can you afford it? Why would you do that yourself?
When you are struggling financially, buying a new car is such a terrible mistake. Your credit might not be the best, you are struggling financially, and now you are adding monthly payments.
Avoid buying a new car until you are done with your financial journey. When you do finish, you will realize that buying a new car might have been a terrible move.
Get your hair colored professionally
Box hair color will be your friend when you are paying your debt and trying to take care of your finances.
If you are struggling with your finances, paying to have your hair done professionally is not the smart thing to do.
I had to quit going to the hair salon because I couldn't afford it when I was paying off my debt.
I learned to trim and color my hair on my own. That saved me money that I used to pay my debt. Once I was done, I budgeted to have my hair color done professionally, but not always. I kind of like to use my money for something else.
Extra credit bonus tip not to buy. I know I said 10 but I had to add this one below last minute!
Get a manicure or pedicure
The same things go for getting your nails done professionally. No need to pay for nails when you can do it yourself. This is how I see it: I was trying to impress others and trying to be something I wasn't that got me in debt.
I survived and managed to look good without paying for hair and nails. The money I saved on these things added up and helped me to pay my credit card debt off.
In order to get out of my financial struggles, I avoided buying these 10 things.
Guest what?
It helped. It helped me not only to pay my debt but to understand what was important. I lived without spending money on these things, and I think you can too.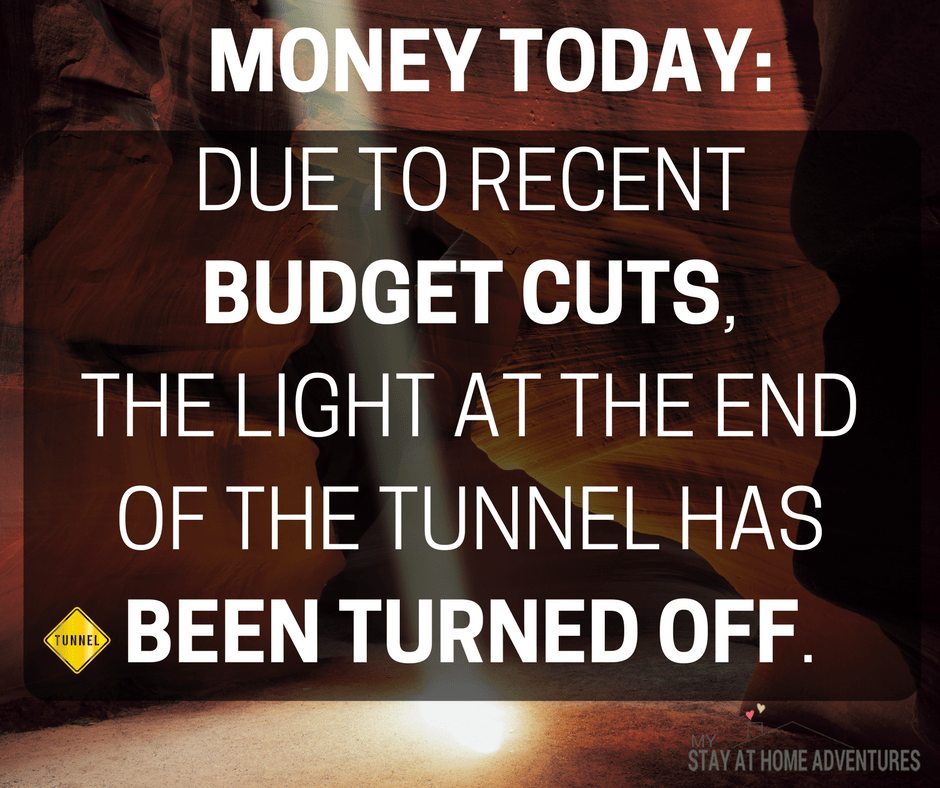 The road to financial freedom is not an easy one, I know for sure, but it is such a rewarding one. You will not only learn about your finances on this road, but you will learn about yourself and what's important.
During your financial struggles, what thing or things did you stop buying in order to help you financially?
The following two tabs change content below.
Latina mom of 4 married to wonderful Greek gentleman. Living in southeast PA and trying to juggle family and a household while trying to earn an income from home. Follow my stay at home journey as I discover how to earn money and save money so we can continue to live debt-free.
Latest posts by Joyce @ My Stay At Home Adventures (see all)