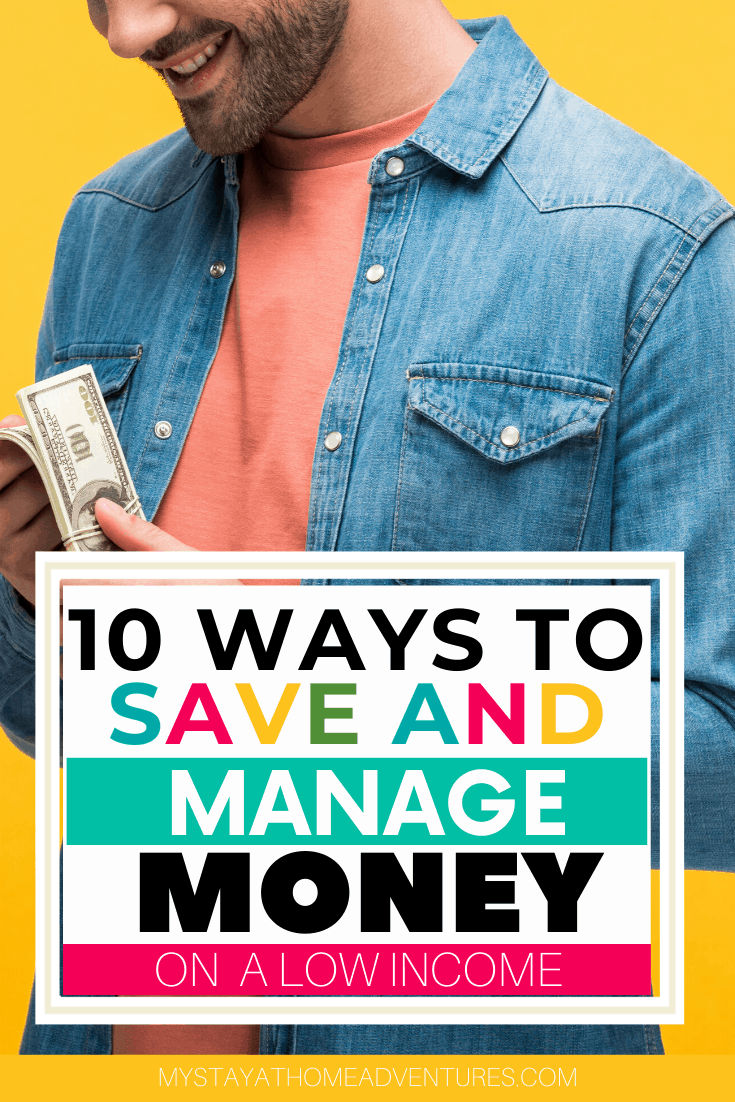 We know we need to save and manage money, right?
But having a low income is impossible, right?
Wrong!
Let's talk about how we save and manage money on a low income and how it is possible to do it.
Yes, you can save and manage your money, and all you have to do is keep on reading to learn how.
It's difficult to think that someday you will save for a rainy day when you can't seem to get ahead financially.
We don't make enough money; our finances need some help.
The thought of saving and managing our money seems like something that will never happen.
The good news is that saving and managing money on a low income is possible.
Many people do it and live comfortably; you can too.
Now before we continue let's make one point clear.
We are not talking about poverty; we are talking about having a low income. Before you go down to the comments and make some ignorant statements, you need to understand that there is a big difference in what I'm about to say.
Another fact is that having a low income that may seem high to you might be considered low depending on where you live in the United States.
Now back to the article.
It takes time and a reality check to realize that we can save and manage our money, no matter the income.
Check out these money articles:
If you are wondering how you can save money and manage your money, I got some helpful tips for you.
Many years ago when I was a single mom who was having such a hard time saving and managing my money, I decided that I needed to open a savings account and have a small amount set aside from my primary account.
During that time I had a broke mindset and just couldn't seem to get my finances together. I knew this and I wanted to make a change, so I started small.
I got paid every two weeks and every Friday, I would transfer $20 into this savings account. It wasn't much, but it worked. I started to save money little by little.
After years of trial and error, I was able to learn how to manage my money. Finally, the sad part was that I was making WAY more money all those years ago, and yet, I was broke.
I thought that by making more money, I wouldn't be broke, and that just wasn't true.
Learning to save and manage your finances is possible and can be done regardless of income. I was still broke when I was making good money years ago; now that we make much less money, we are still able to save a lot of money and manage it correctly.
It IS possible to save and manage money, regardless of income.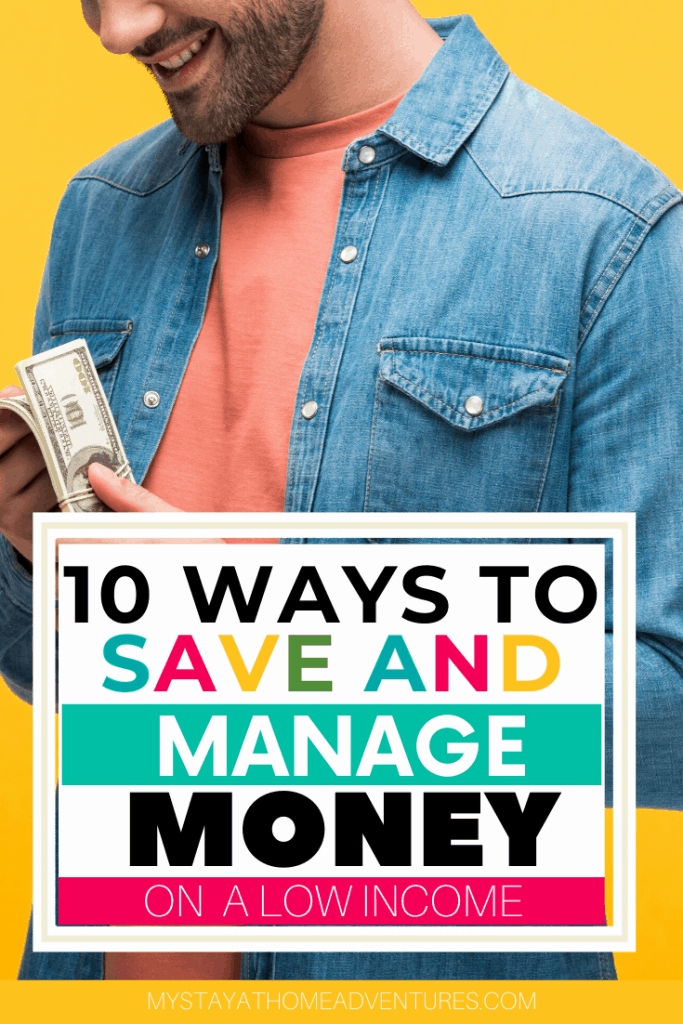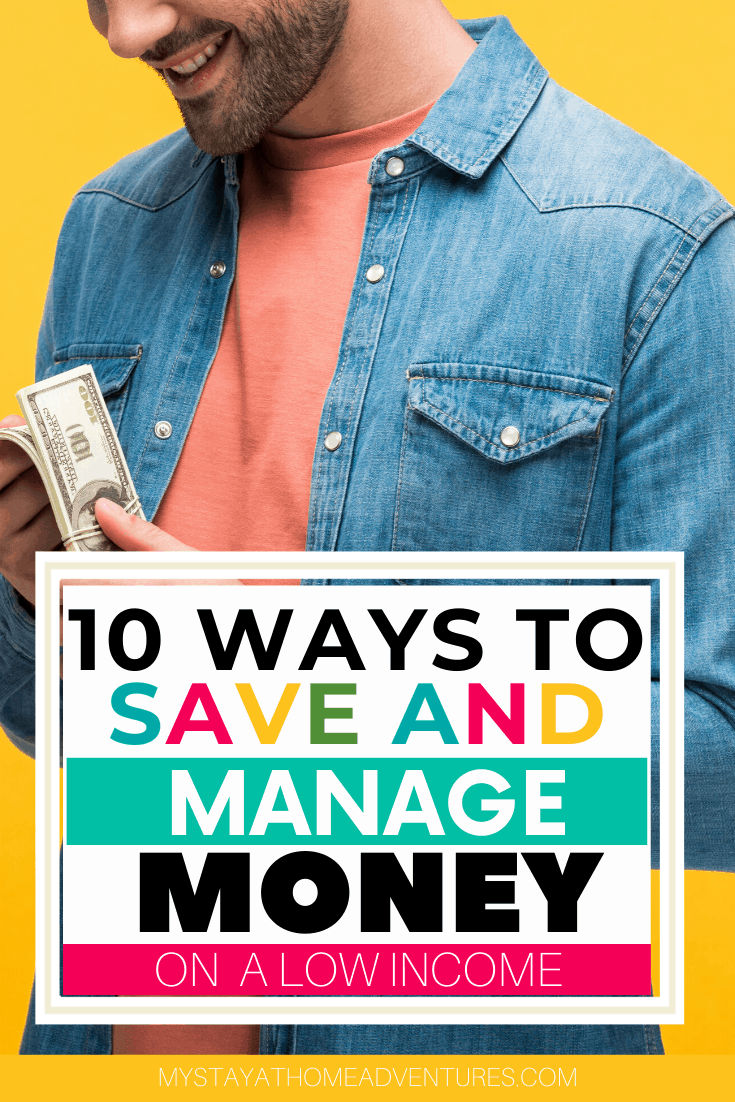 How To Save And Manage Money On A Tight Budget
Create a budget
To start, you need a budget, my friend!
If you have a family, you need a family budget, my friend!
How are you supposed to track your money if you don't know where it's going?
Without a budget, you won't be able to manage your money, or save money. The first thing you must do to take control of your finances its to gather all your expenses and income and create a budget.
Check out these posts:
Live below your means
Let's be real here for a minute and ask yourself this question, are you living below your means?
Are you spending less or equal the amount of money you are making each month?
If you are using credit card debt, loans, and tapping into your savings account, you are living above your means.
Living above your means, you are spending more than what your income is, and this is where things go wrong.
Something that everyone must learn to do regardless of income size is to keep your spending below your means.
Never live above your income. This is a disaster waiting to happen.
Write everything down
Writing down everything that has affects your finances is essential. Always keep an inventory of your food, your money, and your monthly events.
When you start writing things down, it will give you a perspective of things; it will also help you create a plan and be prepared financially.
Always be honest
We are not perfect.
We know this.
It is why we aren't able to manage our money sometimes. We have to make sure we account for everything we do.
Don't make excuses, start working on staying active and developing a wealthy mindset.
To start managing your money better, you must be honest with yourself and accept responsibility for your finances.
Avoid using credit cards or borrowing money
You want to break this credit card cycle as soon as possible. Let's be clear for a minute; credit cards are not emergency funds. They are not!
If you can't pay your credit cards on time, then you have to stop using them until you get your financial situation under control.
Don't add to your financial stress by growing your credit card debt. Avoid using credit cards or asking for money and start using the next tip.
Stick to a cash-only budget
To prevent you from overspending, please stick to a cash-only budget.
Whether you like it or not, a cash budget will help you stick to your budget and save money if you follow it correctly.
Start using the cash envelope system until you get a good feel for managing your finances. Believe me, it works!
Using cash only and following the cash system will help you save money.
Take any extra money you save and put it away
There are so many ways you can make extra cash on the side regardless of income.
Do not spend any money you save, just put it away. If you use coupons and you save money, put it away and save it. This is the beginning of how you start saving money.
Below are rebate apps that will help you save and make money:
You didn't use any money-earning apps when you went shopping. Apps such as:
You can also use these companies to earn gift cards for your favorite stores.
You can also try these online survey companies too:
Sell unwanted items
If you sell items that you no longer need, either save that money or pay your debt with it.
Reduce your house bills
Find ways to save on your utilities to help you reduce your monthly bills. Take that money saved and put it away.
Find ways to make some extra money on the side
The possibilities of making some extra money are endless. From using Swagbucks, to earning gift cards, to doing online surveys.
With these tips, you can't fail to save and manage your money the correct way. Always remember that you have to do what works for you financially. Now, the harder you work to achieve your financial goals, the more successful you will be.
Always take a positive outlook and have the responsibility to continue handling your finances the responsible way. It doesn't matter how low or big your income is. How you manage it, is the key to success.
How have you successfully saved and managed your money? Please share it with us.
The following two tabs change content below.
Latina mom of 4 married to wonderful Greek gentleman. Living in southeast PA and trying to juggle family and a household while trying to earn an income from home. Follow my stay at home journey as I discover how to earn money and save money so we can continue to live debt-free.
Latest posts by Joyce @ My Stay At Home Adventures (see all)