7 Ways You Can Make Some Money Thanksgiving Weekend
This post may contain affiliate links which might earn us money. Please read my Disclosure and Privacy policies here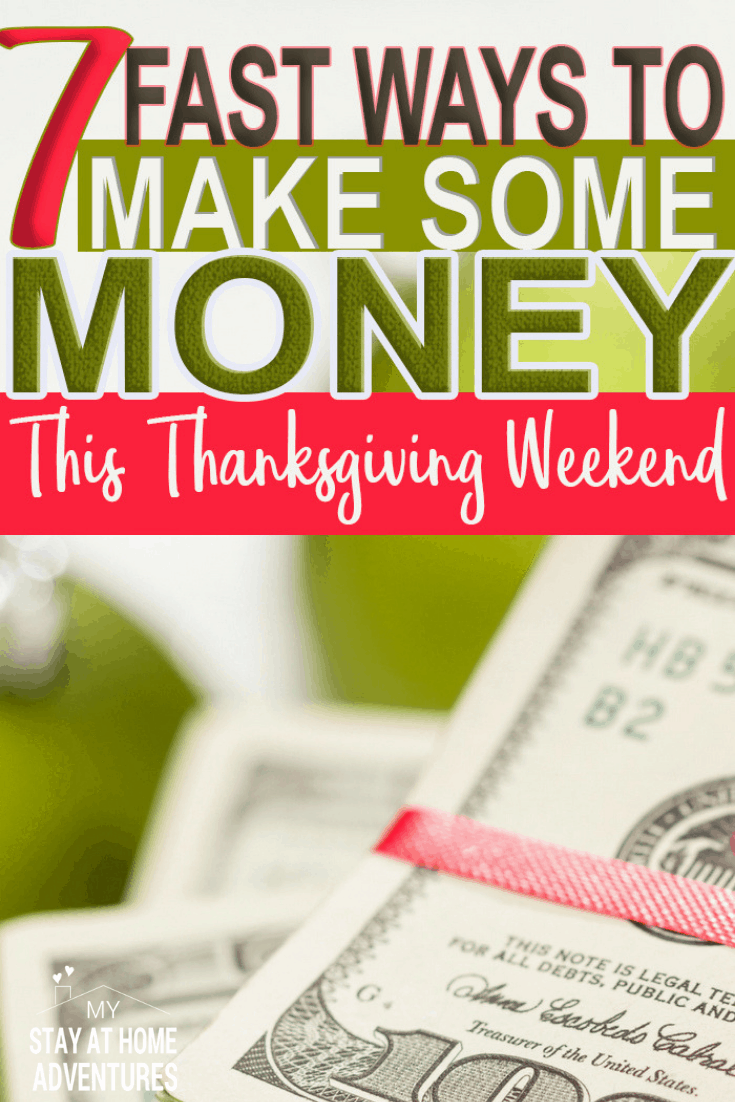 You are about to learn ways to make some money Thanksgiving weekend that are legit and will make you money for sure!
The most significant shopping season is upon us my friends and let's be real who doesn't want to make some money this upcoming Thanksgiving Day weekend?
We could all use some extra cash, and if you are smart about it, you can earn some extra money this Black Friday weekend.
Take advantage of these opportunities and earn some money this Thanksgiving weekend by doing some of these ideas below: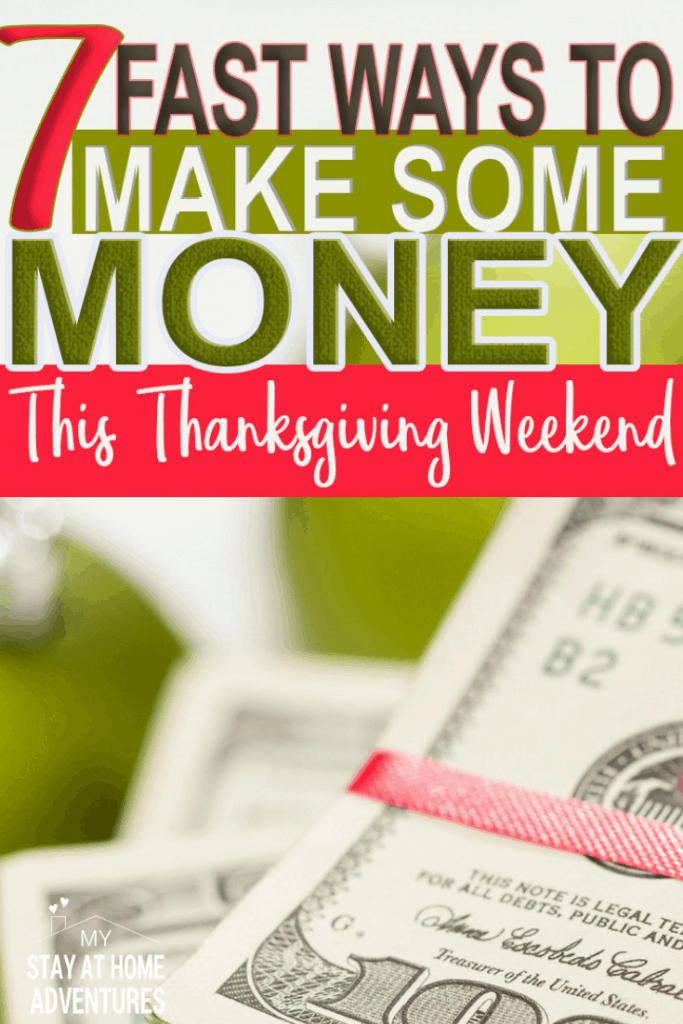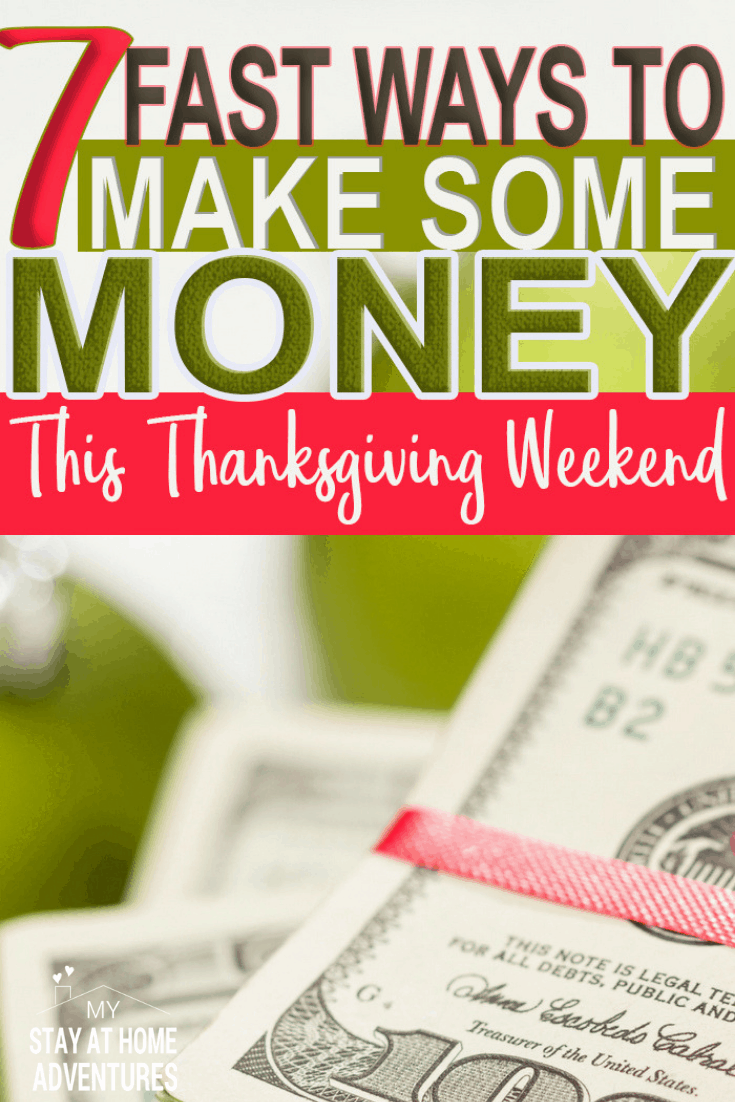 How to Make Some Money Thanksgiving Weekend
Babysit
If you aren't going out at all and you know some family members or close friends that will benefit from you babysitting do it. Earn some cash and let your friends shop without worrying that their kids in the store.
They can buy their kids gifts, and you can earn some cash during Thanksgiving Day/Black Friday.
Cook/Bake
Many families in our culture pay to have pasteles made for them and Coquito and this is when most of my family make some money.
Creating pasteles takes a long time, and people will pay about $25 for a dozen, and when you create them, one batch can make up to 100.
When it is time to make pasteles we all help and make tons for the house. The same thing happens with Coquito, and unlike pasteles, it doesn't take long to make. A bottle of coquito can cost around $20.
I'm not saying you have to go and make these two things, but find out what food or baking good people want, but they don't have time to bake.
Homemade pumpkin pie? Your delicious stuffing? Is baking cookies your forte?
Find a dish you are good at and sell it. You will be surprised how many people are willing to buy these items to enjoy on Thanksgiving.
Pet sitting
Many families travel or away for a long time and can't take their pets. If you love pets and are willing to pet sit then Thanksgiving weekend might be your chance to earn a few bucks for a couple of hours or even days, depending on how long they will be away.
If dog sitting is your thing, you could make over $1000 a month doing it. Learn if you have what it takes to dog sitting by clicking here
Deliver Groceries
Doing my researches on how I could earn some money during Thanksgiving weekend I came across these sites Shipt and Instantcart where you could make money by delivering groceries.
Instacart is growing and pretty fast, even joining with Sam's Club and many other major retailers. Make sure you sign up and get ready to start earning!
Check out these posts:
Offer Your Services
People are busy, and offering services like cleaning services and yard services are a great way to make some money on Thanksgiving Day. Ask around, and you will be surprised how many people are willing to pay for these services.
Buy Now Sell Later
If you are not doing anything this Thanksgiving you can buy big ticketed items and sell them online or later.
This method is not popular but if people are willing to pay the price for a hot item and you make a profit then right for you!
Staying home to avoid the crowd sounds amazing, and you can still earn some money during the Thanksgiving / Black Friday weekend.
Remember you can sit and do online surveys:
Below you will find a list of online survey companies:
You can even shop online and earn money with sites such as Swagbucks, ShopAtHome.com, MyPoints, and Ebates! Also, apps like Ibotta will give big rewards during this weekend as well.
Conclusion
I hope these ideas to make some money on Thanksgiving Day weekend will earn you the cash you need. How much you earn it's up to you and always remember to use your imagination.
Your turn: what other ideas do you have to make some money Thanksgiving Day weekend? Share it with us.