You Could Make Over $1000 A Month Doing This!
This post may contain affiliate links which might earn us money. Please read my Disclosure and Privacy policies here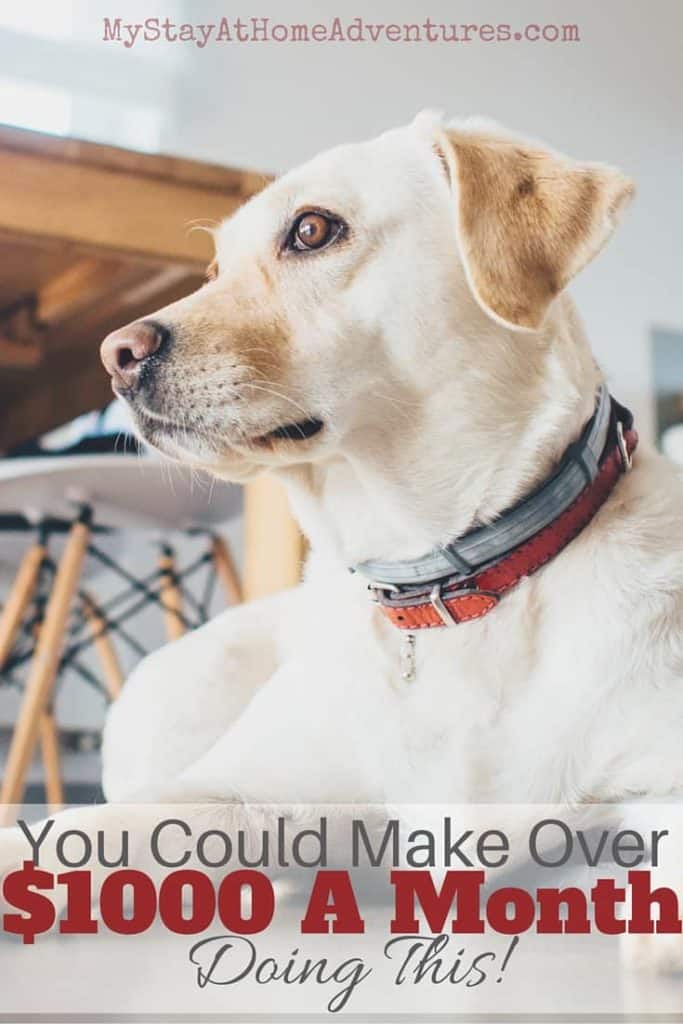 The possibilities of making extra money are there, you just have to look for them. Finding ways to earn extra cash all depends on you. If you are an animal lover, you could earn over $1000 a month just dog sitting.
Dog sitting is a great way to earn extra income by doing something you love. If you love animals and are looking for extra cash, then this is for you.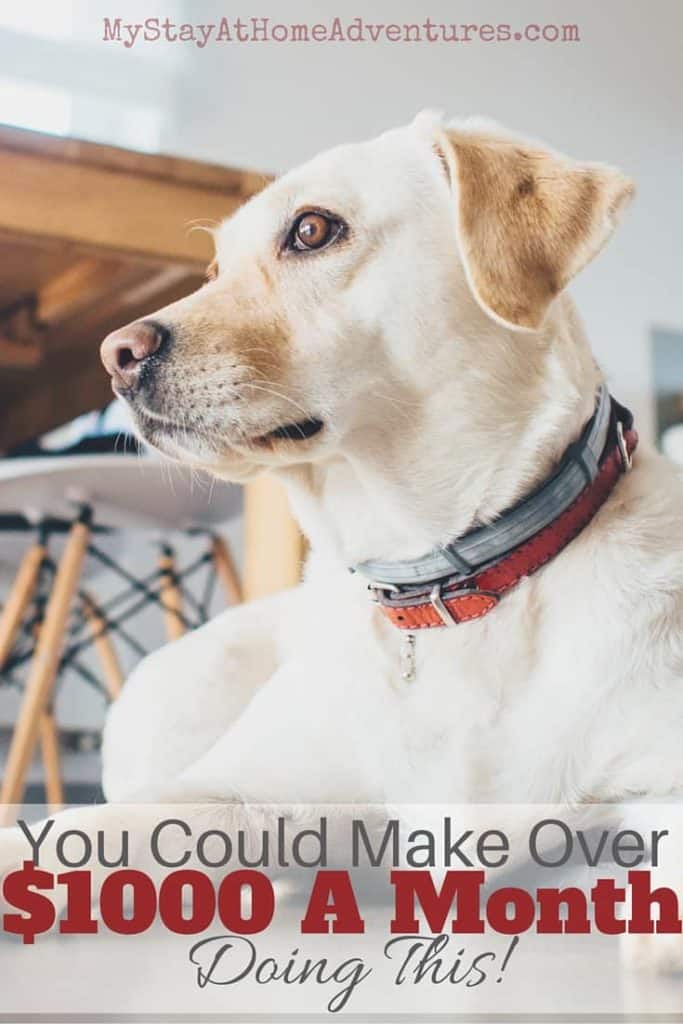 How to make $1000 Dogsitting
Love puppies? This might be your dream job.
The benefits of dog sitting for an extra income are:
Love of Animals
Think of all the pleasure and appreciation you will receive from these pets. If you love animals, you have to admit that making animals happy and secure for others is very rewarding.
Make your own hours.
In the real world, not all of us work regular hours. Many pet owners want the best for their beloved animals, but sometimes finding the right care can be hard depending on the time of day.
Creating and working your own hours that suit you is a great advantage when your dogsit.
Think of weekends, overnights, and holiday seasons. You will be able to earn good money if you are flexible. There is no better way to work than being in charge of your own schedule!
Earn as much, or as little, as you want.
The amount of money you want depends on you. If you want to dog sit weekends or full-time, the choice is yours.
Make people happy!
Think of how happy you would make a pet owner when his/her pet, or pets, are being treated really well. For pet owners to know that their pets are in safe and reliable care will make them happy!
The links found below are posts about making extra money ideas and starting home businesses: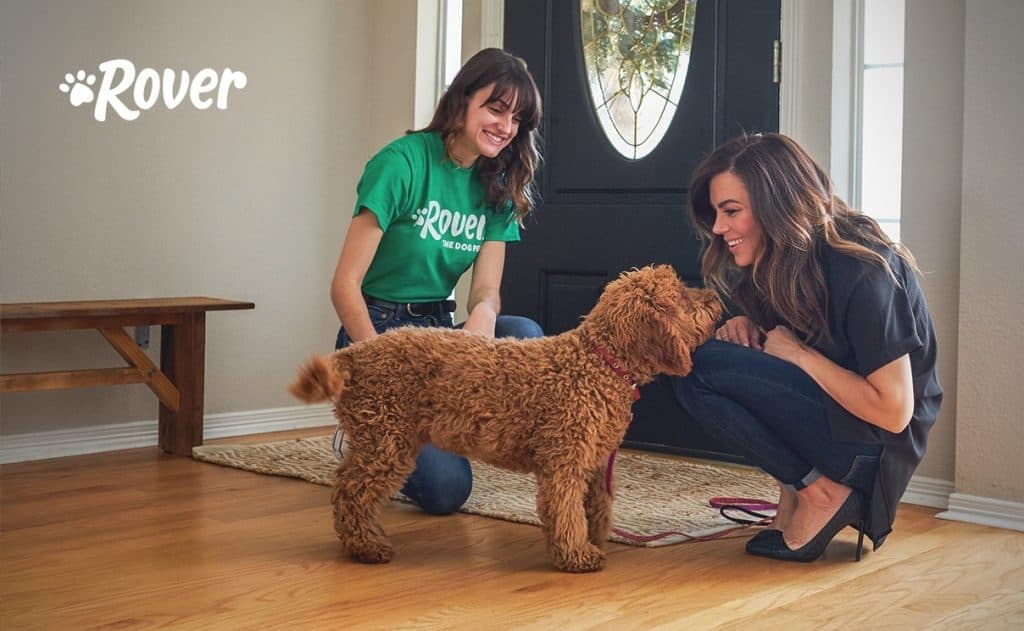 Earn extra money.
Dog sitting is a great way to earn extra cash doing something you love. For animal lovers, the rewards of making sure pets are taken care of and making their owners happy are one of the best feelings in the world.
If you are interested in becoming an awesome sitter, I recommend you check out Rover!
We're always looking for awesome sitters to play with dogs, earn money, and make pets and their owners smile.
Best of all, this is a gig you can do at home, any time—you make your own schedule and work as little, or as often, as you want. It's perfect for when the kids head back to school!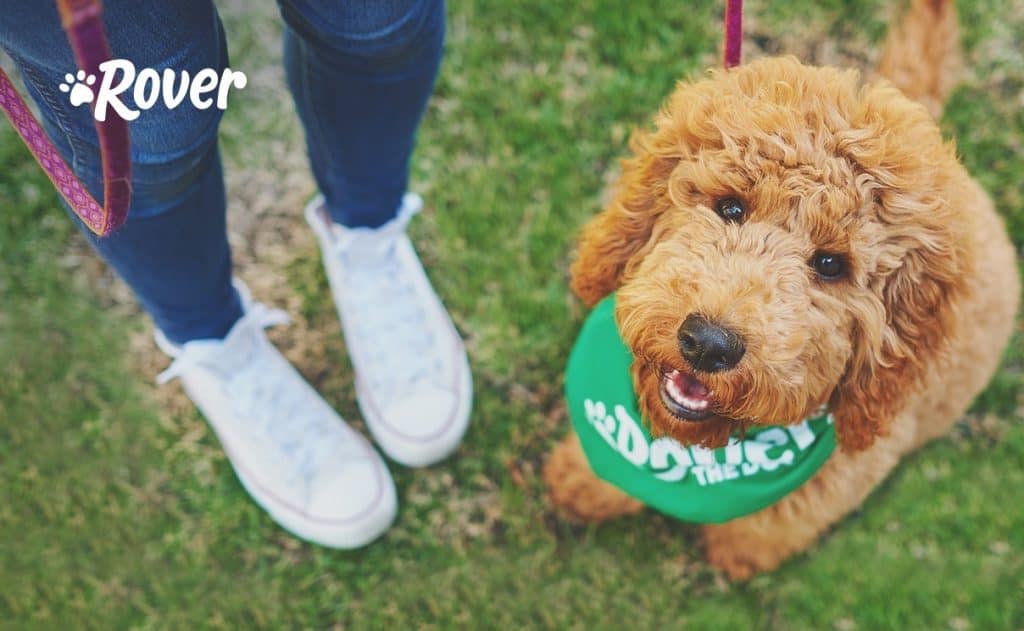 About Rover:
We connect pet owners with our community of more than 20,000 five-star-rated sitters across the U.S. and Canada.
All reservations include:
Premium pet insurance
24/7 customer support
Daily photo updates
All these benefit so you can travel or drop your furry friends off at daycare with peace of mind.
We also make online booking and payment easy so our sitters can focus on what they love most—animals! And yes, cats and other pets are welcome too.