5 Ways to Earn Money as a 13-Year-Old
This post may contain affiliate links which might earn us money. Please read my Disclosure and Privacy policies here
Today you are going to learn how to earn money as a 13-year-old.
Yes, 13! Let's begin!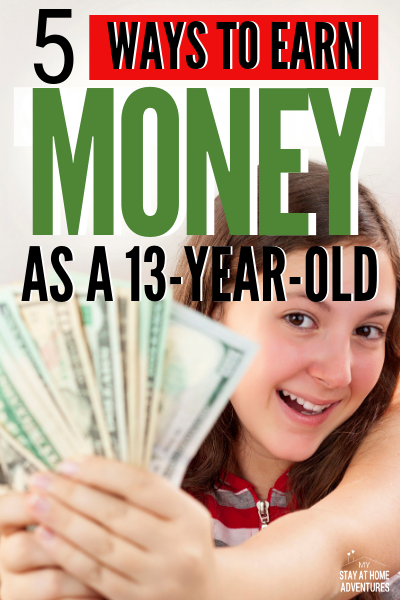 You may think that being 13 years old means you're too young to make money. Thankfully, that's wrong. If you want to work, you can make money. You may not be able to go out and get a part-time job, but there are still excellent ways to get some extra cash. Let's take a closer look at how to earn money as a 13-year-old.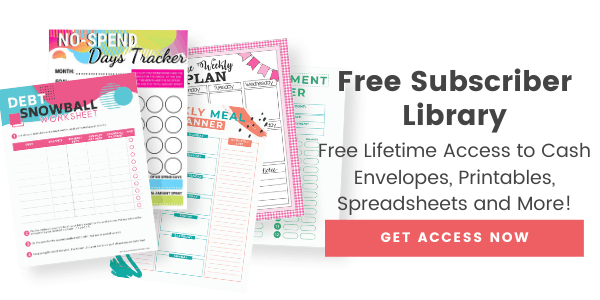 How to Earn Money as a 13-year-old
Let's be real for a minute. To make money as a 13-year-old you have worked hard and have realistic expectations. What do I mean? I mean that if you are expecting money to just fall on your lap, you are wrong.
Everyone starts at the bottom and with these money-making tips you need to continue to do it to see your money grow. Don't try it and give up!
Do Things for Neighbors
There are always things that people either don't have time to do or don't want to do. For example, no one loves raking leaves or pulling weeds.
It may not be your dream job either, but it's work that can lead to cash. Approach your neighbors and explain that you're looking to make some extra money and would love any work they can provide.
Earn Money Having Fun
Can a 13-year-old make money online? YES! Keep reading!
Who doesn't love watching videos and playing video games? Did you know that you can earn money doing those things?
Sites like Swagbucks will give you points for doing these small tasks. These points can then be traded in for gift cards. This is something you can do in your spare time whenever you have a few minutes.
Other online sites that pay money to 13-year-olds: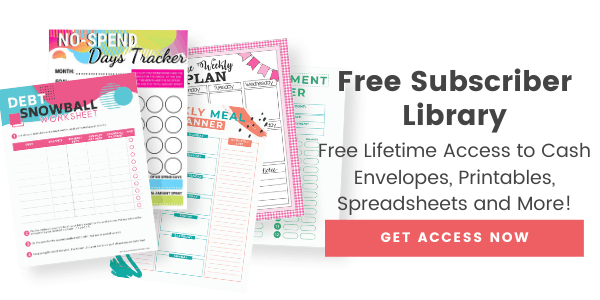 Sell Items You Get Through Couponing
Some teenagers are turning couponing into a career. Did you know that there are a lot of items you can get for free or very little through couponing?
You can then turn around and sell those items at a profit. You can find YouTubers that will show you exactly how to do it.
If you keep putting your profit into your business, you can end up with a very large business.
Print your online coupons here.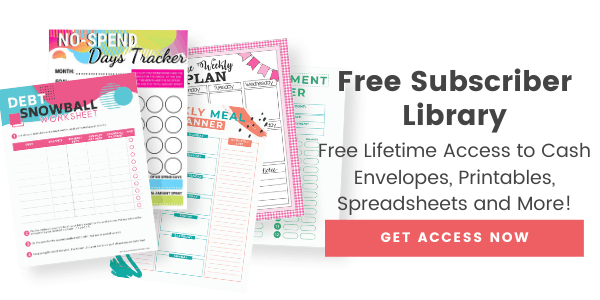 Put Your Skills to Use
Are you good at drawing, poetry, graphics, etc.? You can turn any skill into a profit.
For example, you might make money creating websites for your friends. It might not be much, but you can then turn around and use those websites in your portfolio to show adults who have more money to spend on a website.
Related posts:
Blog or Vlog
Last, but not least, blogging and vlogging can be very profitable. You will need a parent's Google Adsense account to link to your blog or YouTube channel. The money isn't much, but it's something. Best of all, you're creating content that can earn you money over and over again. If you're really good, you may even get sponsorships and freebies.
Conclusion
Just because you're thirteen doesn't mean you can't make money. There are so many ways to make extra cash that doesn't require getting a part-time job.
If you're good at something, sell your skills. If you have a neighbor that needs yard work done, offer to do it. If you look hard enough, you'll always find a way to make money.
Your turn: You read how to earn money as a 13-year-old now we want to know what are your thoughts and suggestion on this topic. Share it with us!