Homemade Wood Cleaner Recipes
This post may contain affiliate links which might earn us money. Please read my Disclosure and Privacy policies here
If you're like me, then you probably enjoy having a clean and organized home. But sometimes cleaning can be such a pain! Especially when it comes to wooden surfaces.
That's why I've put together three different homemade wood cleaner recipes that are both easy to make and affordable. And best of all, they work great! So check them out below and see which one is your favorite.
Happy cleaning!
How safe is vinegar to clean hardwood floors?
Now if you are asking if cleaning with vinegar and water is safe? We will answer this question and many others next.
Using vinegar and water to clean is super affordable and very safe for the environment. Many people continue to use it for these reasons and because it works. Vinegar and water seem to get the job done when it comes to cleaning your home.
Doing my research, I have found that you should not use vinegar and water to clean your hardwood floors. The reason why is because the combination of both may cause a bad effect on your hardwood floor.
What happens when you clean your floors using a homemade cleaner with vinegar and water strips the chemical from the floor.
Remember that vinegar is a form of acid and may cause this effect on your treated hardwood floors. So please be advised before using any of these recipes.
3 Homemade Wood Cleaner Recipes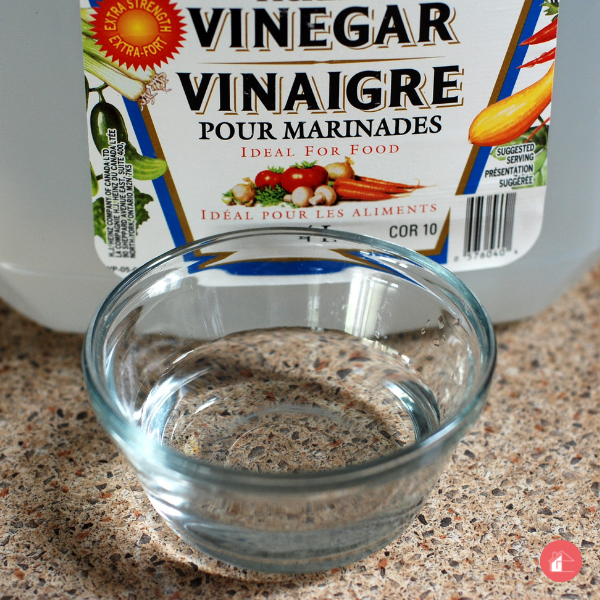 Homemade Wood Cleaner with Vinegar
Looking for a natural wood cleaner that's affordable and effective? Look no further than vinegar!
Vinegar is a great all-natural cleaner that can be used to clean wood surfaces without leaving any residue or harsh chemicals behind.
Below you will learn how to make your own homemade wood cleaner using vinegar. So why not ditch the chemical-based cleaners and switch to something that's good for both you and the environment?
What you are going to need for this homemade wood recipe are the following:
Spray bottle or mason jar (OK any other jar)
1 cup of Water
1 cup of White Vinegar
1 Tablespoon of Olive Oil (You can use essential oil if you desire)
Now that you have gathered what you need to make this recipe let's begin.
I use this recipe for just about everyday use and it's super simple to make. Mix a cup of water and a cup of vinegar in the spray bottle or jar. I also use a mason jar.
Add the olive oil and essential oil if you desire and mix well. Spray directly to the wood surface or cleaning rag and rub the wood surface clean.
Related posts:
Remember to shake the bottle now and then mix the solution again. You will see that the oil and water will start to separate. Spray the hardwood area and wipe with a microfiber cloth or favorite cleaning rag.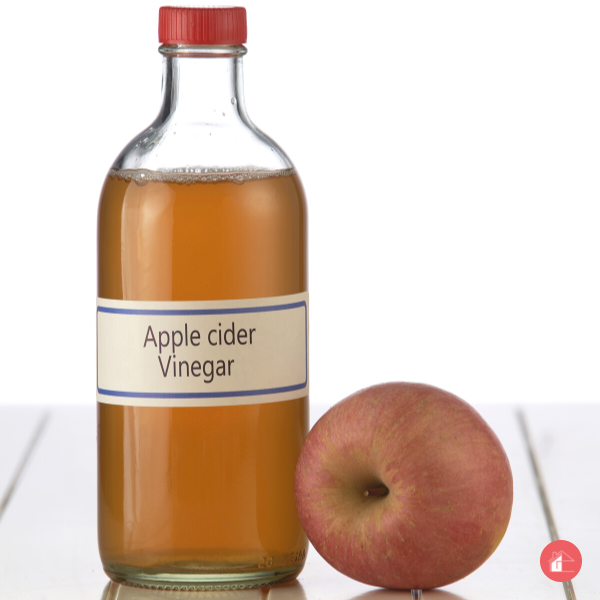 Homemade Wood Cleaner with Apple Cider Vinegar
Looking for an easy homemade wood cleaner that works great? Look no further than this recipe using apple cider vinegar!
With just 2 ingredients, you can have a powerful cleaner that will leave your wood surfaces looking and smelling fresh. Keep reading to learn how to make your own!
To make homemade wood cleaner with apple cider vinegar you are going to need the following ingredients:
3/4 cup olive oil
1/4 cup apple cider vinegar
Mix all the ingredients in a jar and mix well. Use a rag to rub the wood surface.
Homemade Hardwood Floor Cleaner
A homemade hardwood floor cleaner is an easy way to get your floors clean and shiny! You can use castile soap or Sal's Sud.
Both of these cleaners are natural and safe for your family and pets. Castile soap is a type of soap made from olive oil, while Sal's Sud is plant-based surfactants and natural fir needle and spruce essential oils.
Both of these cleaners will help remove dirt, dust, and other debris from your hardwood floors. They will also help to restore the shine to your flooring. So why not try out one of these cleaners today? Your floors will thank you!
To make this hardwood floor cleaner follow the recipe below. For this simple homemade hardwood floor cleaner, you are going to need:
Water
Bucket
Favorite essential oil (optional)
Favorite hardwood cleaning tool (microfiber mop works too!)
Now to make this homemade hardwood floor cleaner. Let's begin!
Heat up the water. The water must be warm, I prefer pretty warm. Grab a bucket and add the hot/warm water.
Next, add 2 Tablespoons of castile soap into the water. Add about 3 to 5 drops of essential oil.
Gently mix to avoid bubbles. Your hardwood floor cleaner is done.
How to Use Homemade Hardwood Floor Cleaner with no Vinegar
Now use this hardwood floor cleaner with no vinegar.
Mop the floor by dipping the mop into the bucket and removing the excess water before moping the floor. Please do not over-saturate the floor!
Next, once you are done empty the bucket and fill it with clean hot/ warm water, and mop the floor again.
Conclusion
Now that you know all you need to know about the homemade wood cleaner you can now go and make your wood surfaces and floor clean and shine without worrying about ruining them or using harsh chemicals.