Easy Spiderweb Wreath
This post may contain affiliate links which might earn us money. Please read my Disclosure and Privacy policies here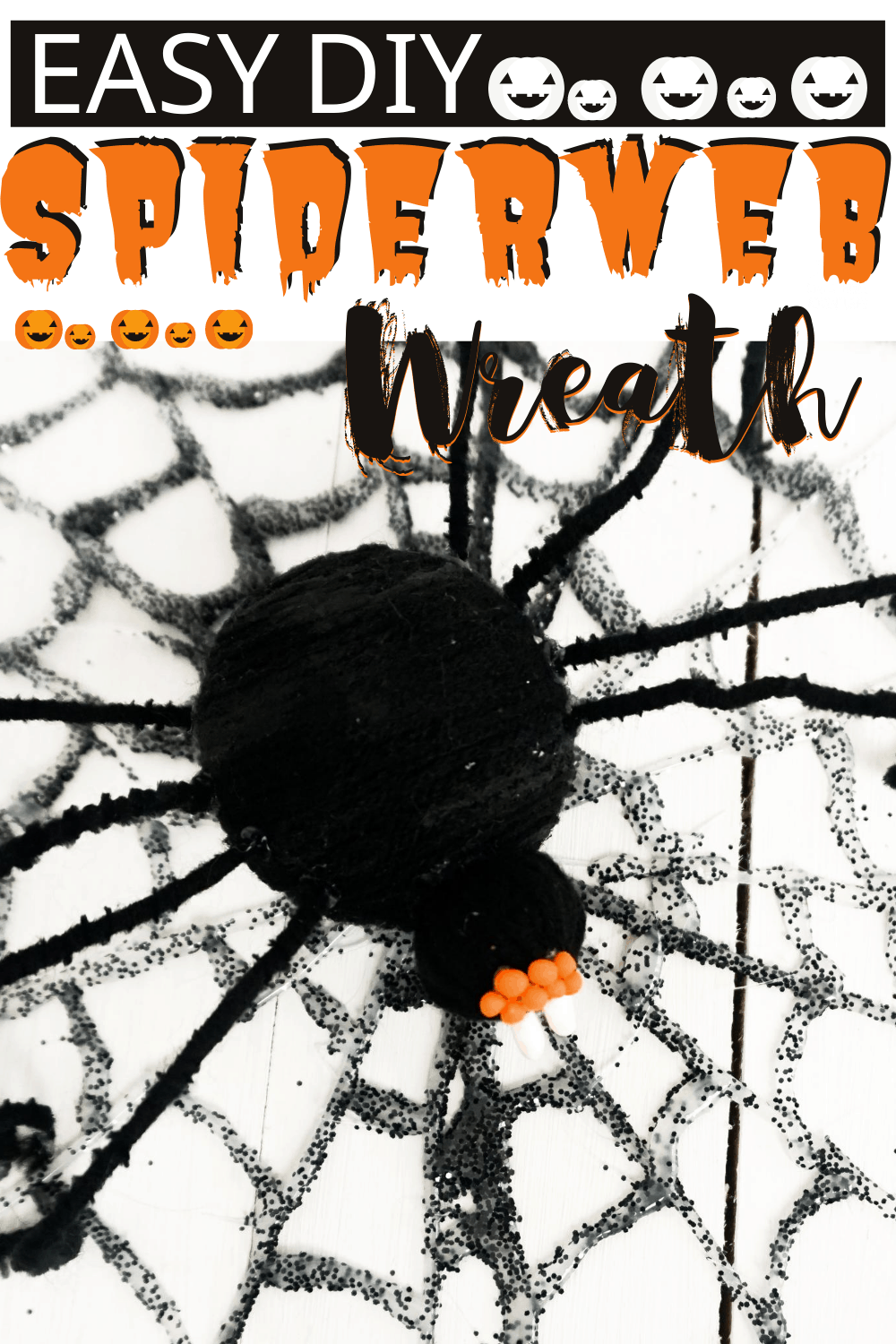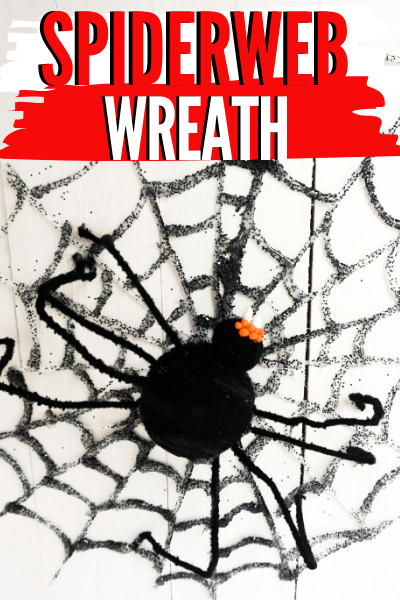 How to make a Halloween wreath doesn't have to be hard, I mean I'm not the "crafty" one, but we sure can make this Spiderweb wreath.
For real!
If you love using a glue gun, now is an excellent time to get "crafty" for Halloween and make this cute spiderweb wreath.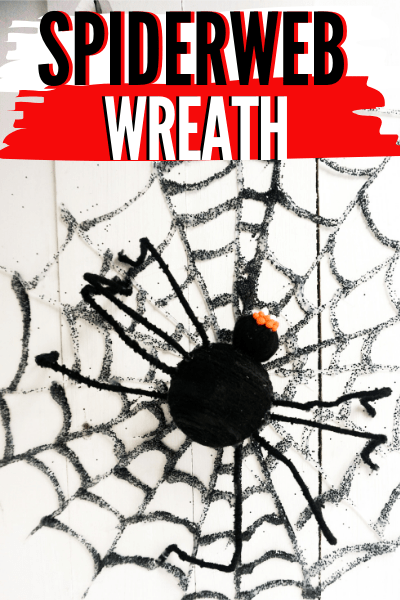 How to Make a Spiderweb Wreath
Alright, to make this Halloween wreath you are going to need some supplies and tools my friend. The list of supplies and tools are below.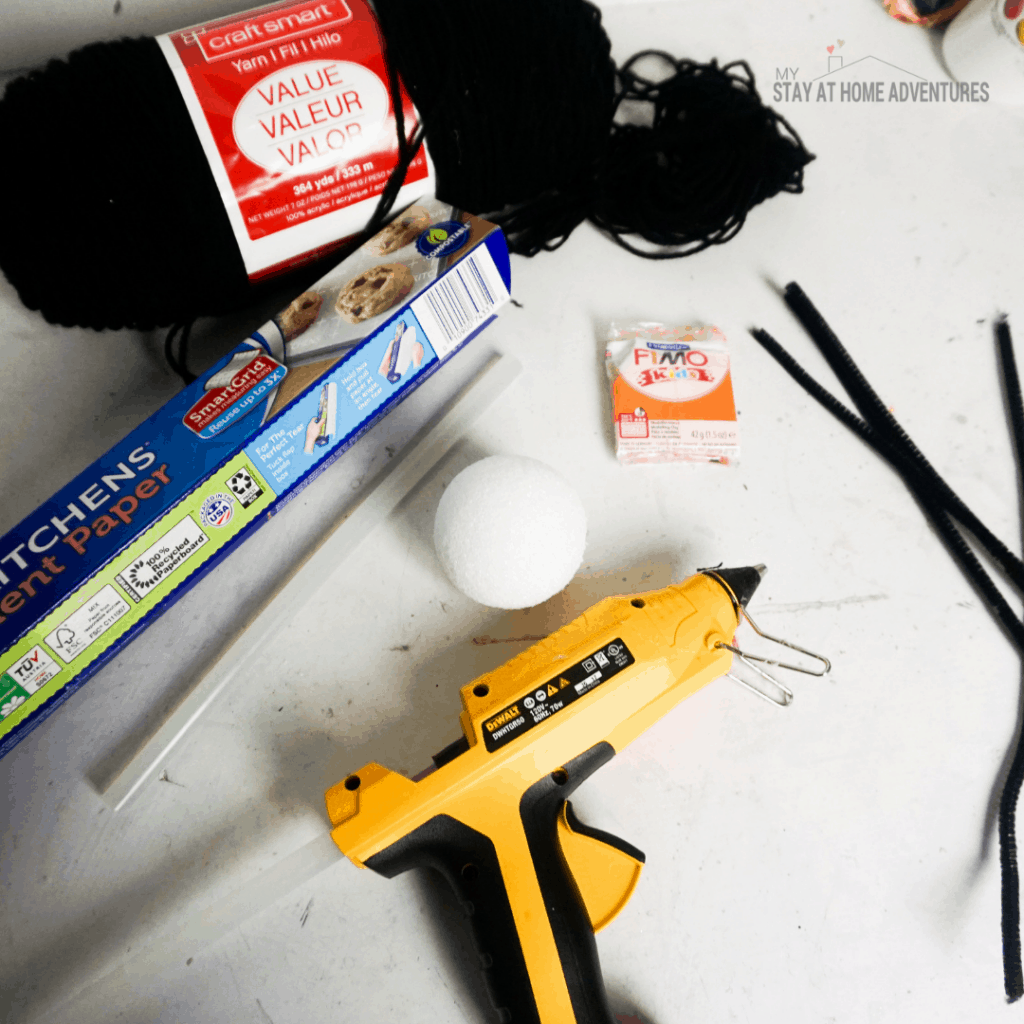 Spiderweb wreath supplies:
1 small-sized Foam Ball
1 medium-sized Foam Ball
Black Yarn
Small Amount of Orange Polymer Clay
Small Amount of White Polymer Clay
8 Black Pipe Cleaners
Black Glitter
Tools needed to make a Halloween wreath:
Hot Glue Gun & Glue
Parchment Paper
Pencil
Ruler
Now that you have gathered all the supplies and tools to create a Halloween wreath and you are probably worried about the glitter, but what can I say? Let's begin.
Start making your spider by breaking off 8 tiny, equal-sized portions of the orange polymer clay.
Roll each portion into a neat, tiny ball to make a spider eye. Set aside.
Break off two very small, equal-sized portions of white polymer clay.
Roll each portion into a neat cone with one blunt end and one very pointy end to make spider fangs.
Curve each white clay cone slightly by bending it over your thumb.
You might like:
Bake spider eyeballs and fangs per the directions on the polymer clay package.
Affix one end of your black yarn on the smaller-sized foam ball.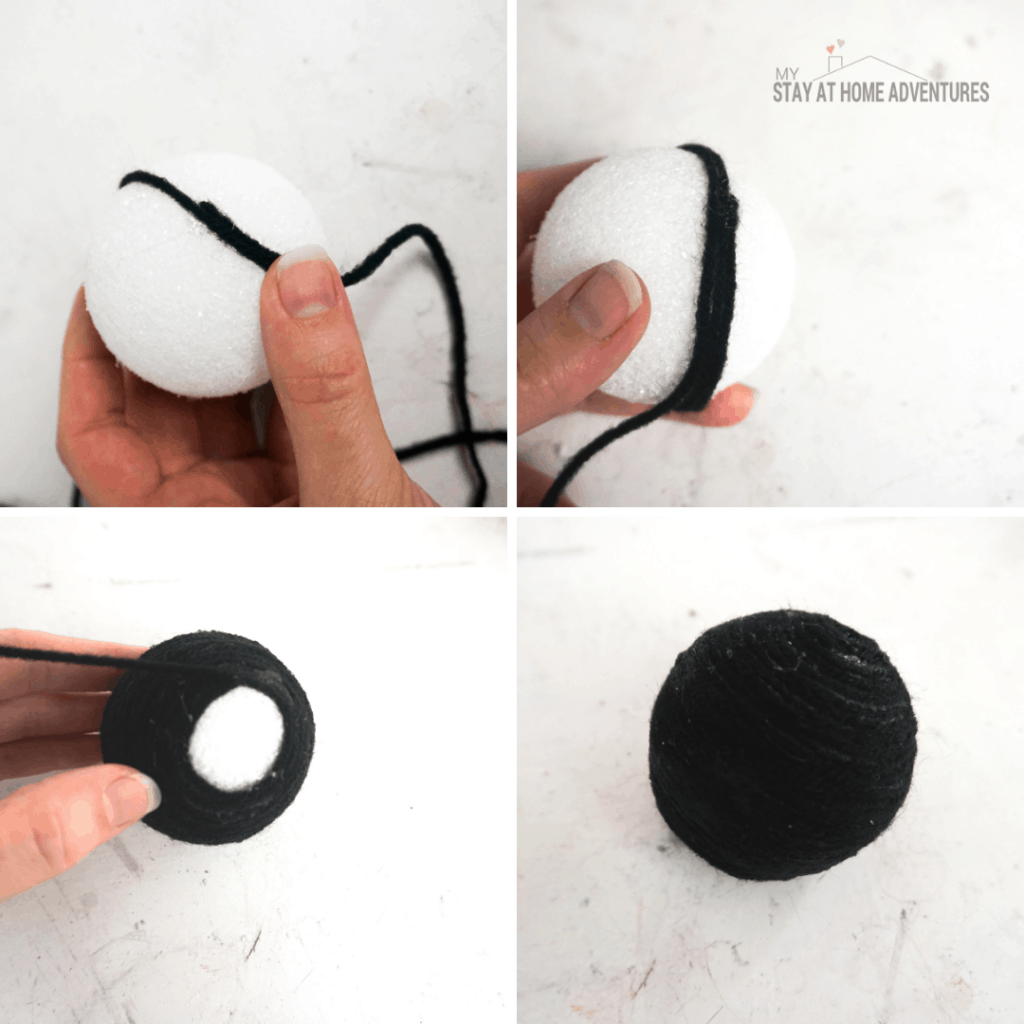 Wind the yarn tightly around the foam ball, occasionally gluing, until you reach the other end of the ball and the entire ball is covered.
Glue the end of the yarn in place and trim.
Repeat yarn wrapping with the medium-sized foam ball.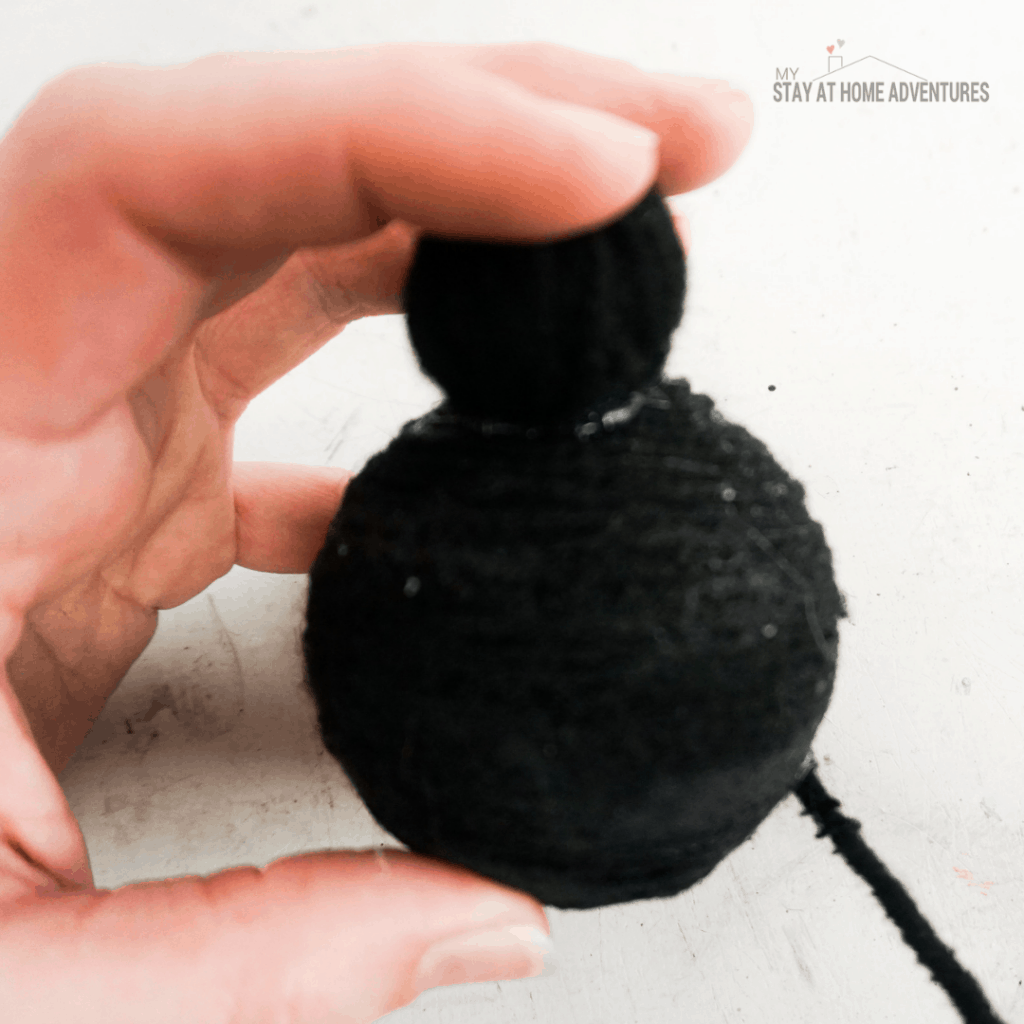 Glue the smaller-sized foam ball on one end of the medium-sized foam ball.
Set aside.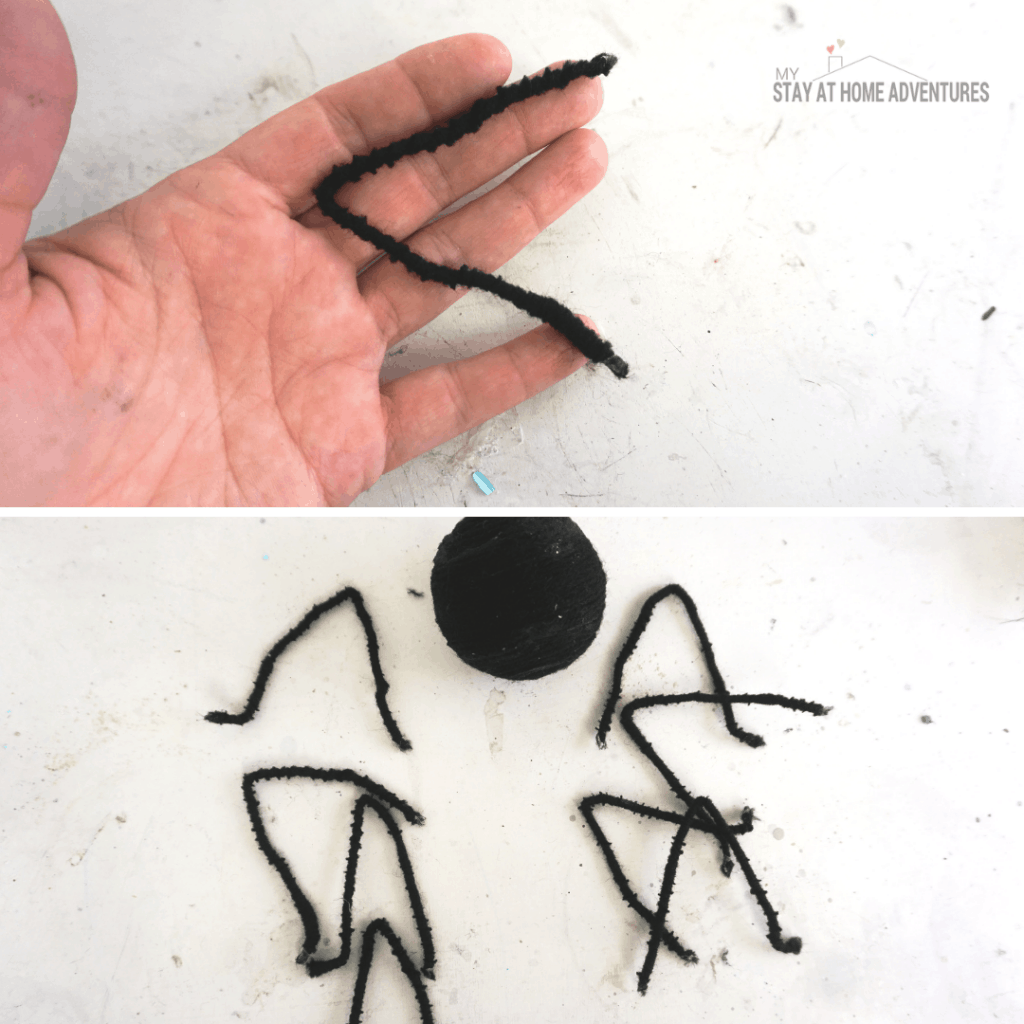 Fold each pipe cleaner in half and wind the two sized together tightly.

Fold each pipe cleaner in half again, leaving the two sides bent in an acute "L" shape.
Fold one end of each pipe cleaner outward to form a spider "foot."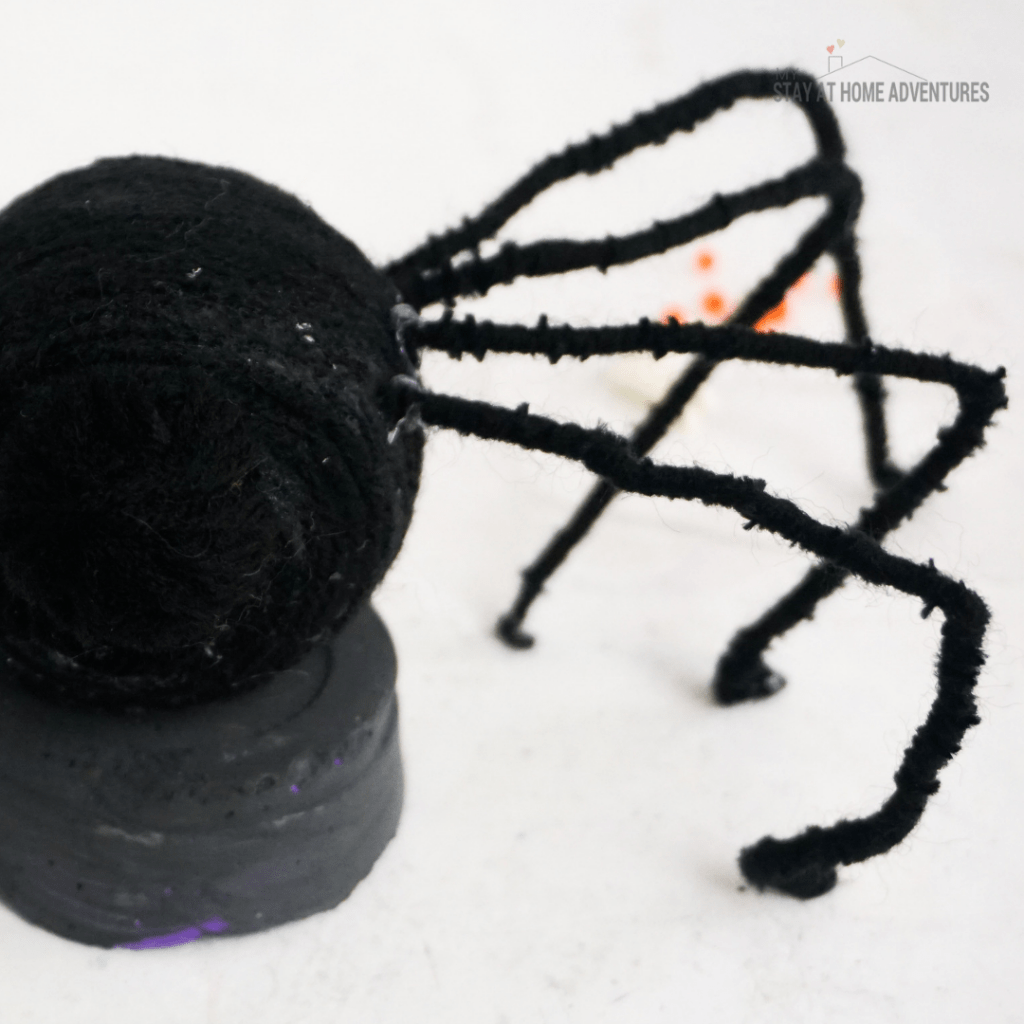 Hot glue 4 of these pipe-cleaner spider legs onto each side of the spider body. I found this easiest to do when I had a little platform to put the spider body on. I used a rock, but you can use a box or anything to hold the body up.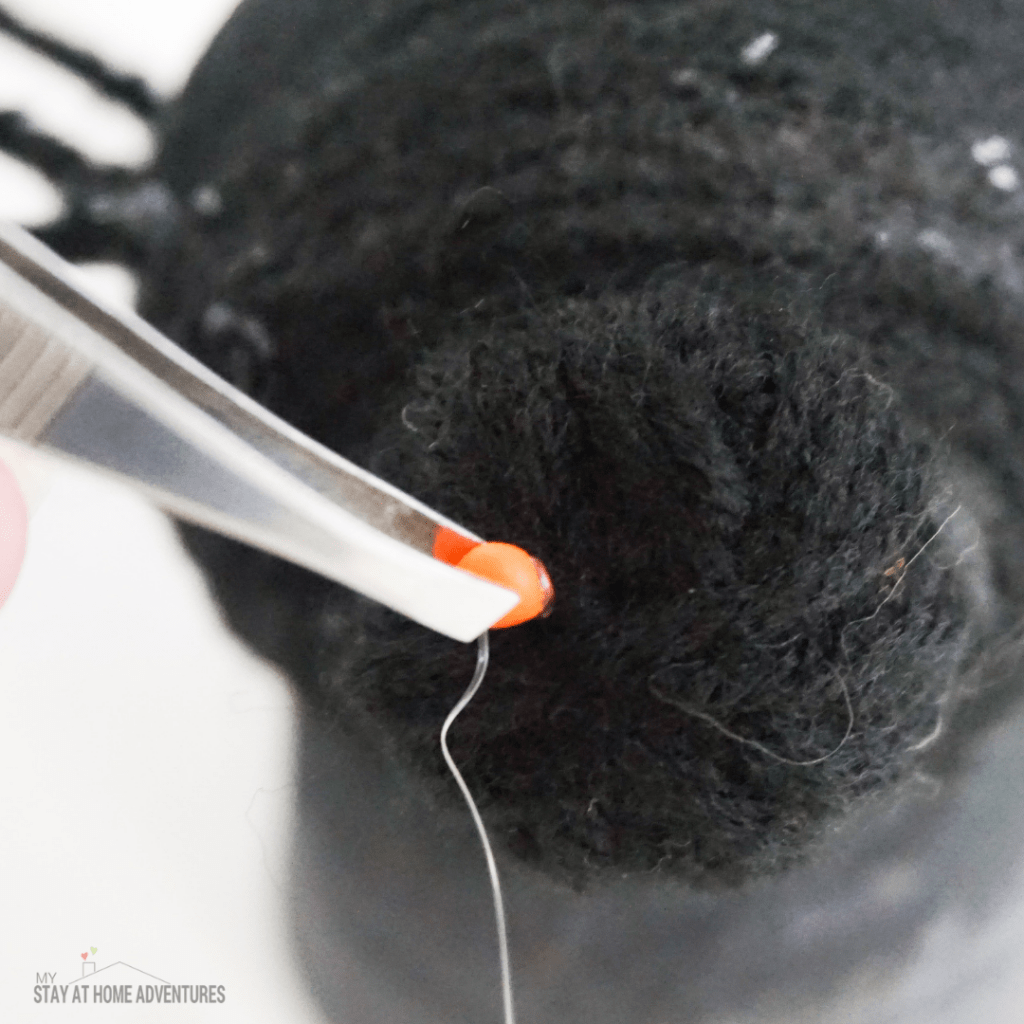 Hot glue the eyes and fangs on the face of the spider. I found it most comfortable to get the eyes on without injuring myself with hot glue by using tweezers.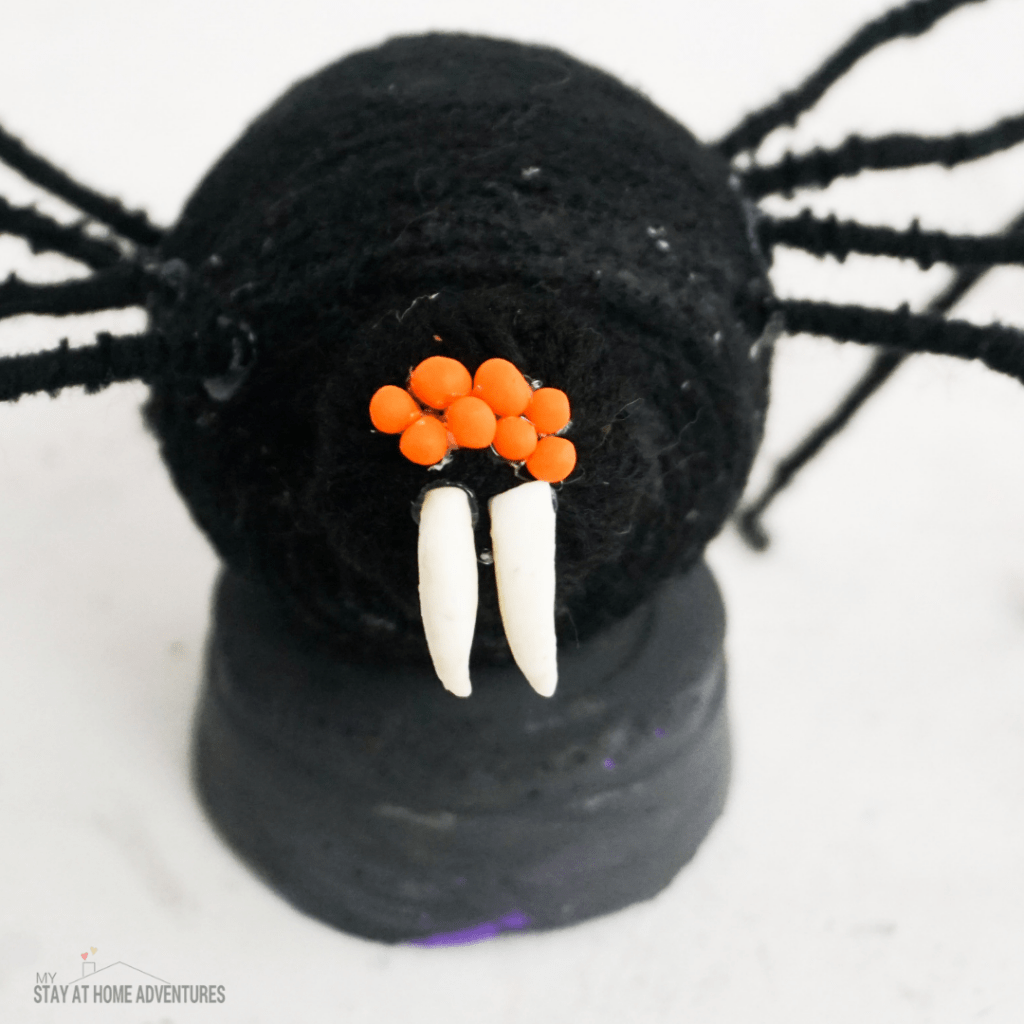 Set spider aside.
To make the web, spread out two sheets of parchment paper side-by-side. Tape them in place onto the table and together.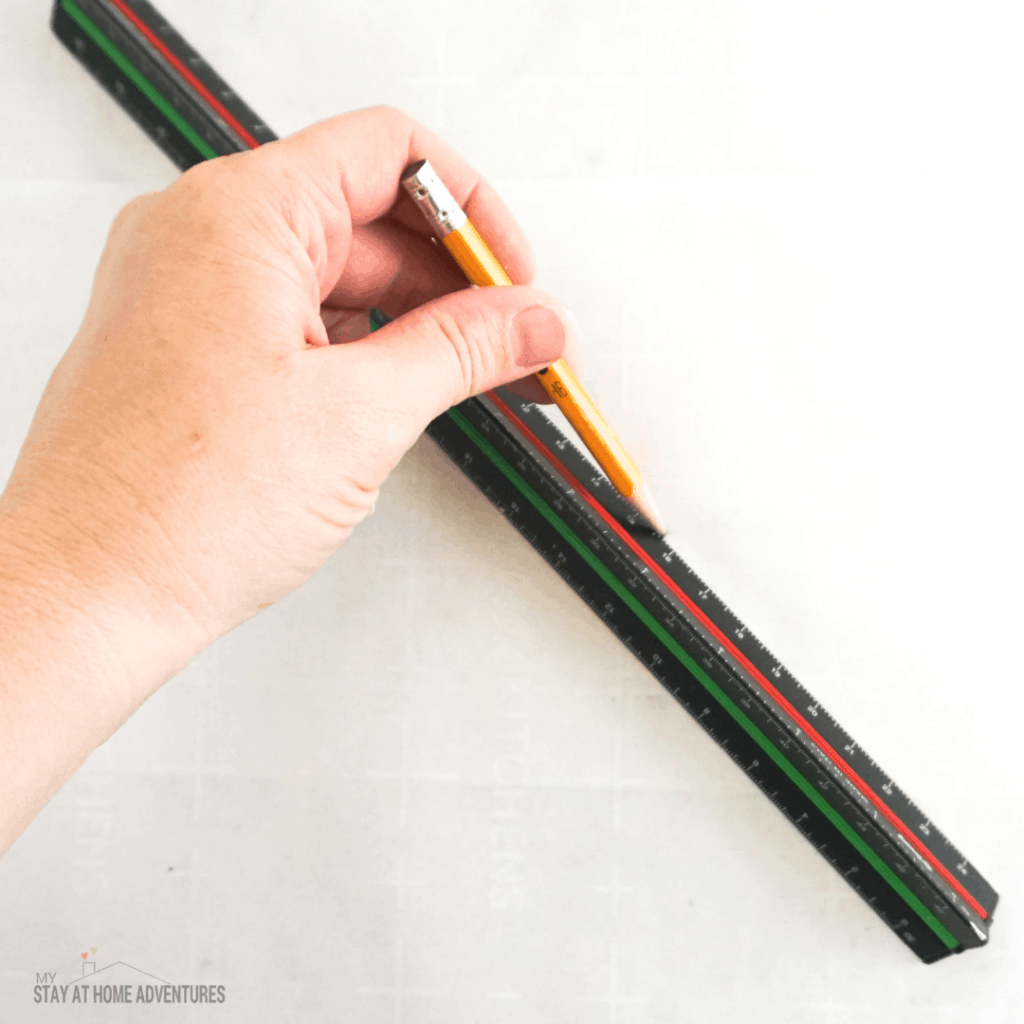 Draw a spiderweb onto the parchment paper. I did this by starting with straight lines in the center like a starburst, then connecting them all with arches.
Using the hot glue gun, trace the spiderweb shape you just drew on the parchment paper with the hot glue.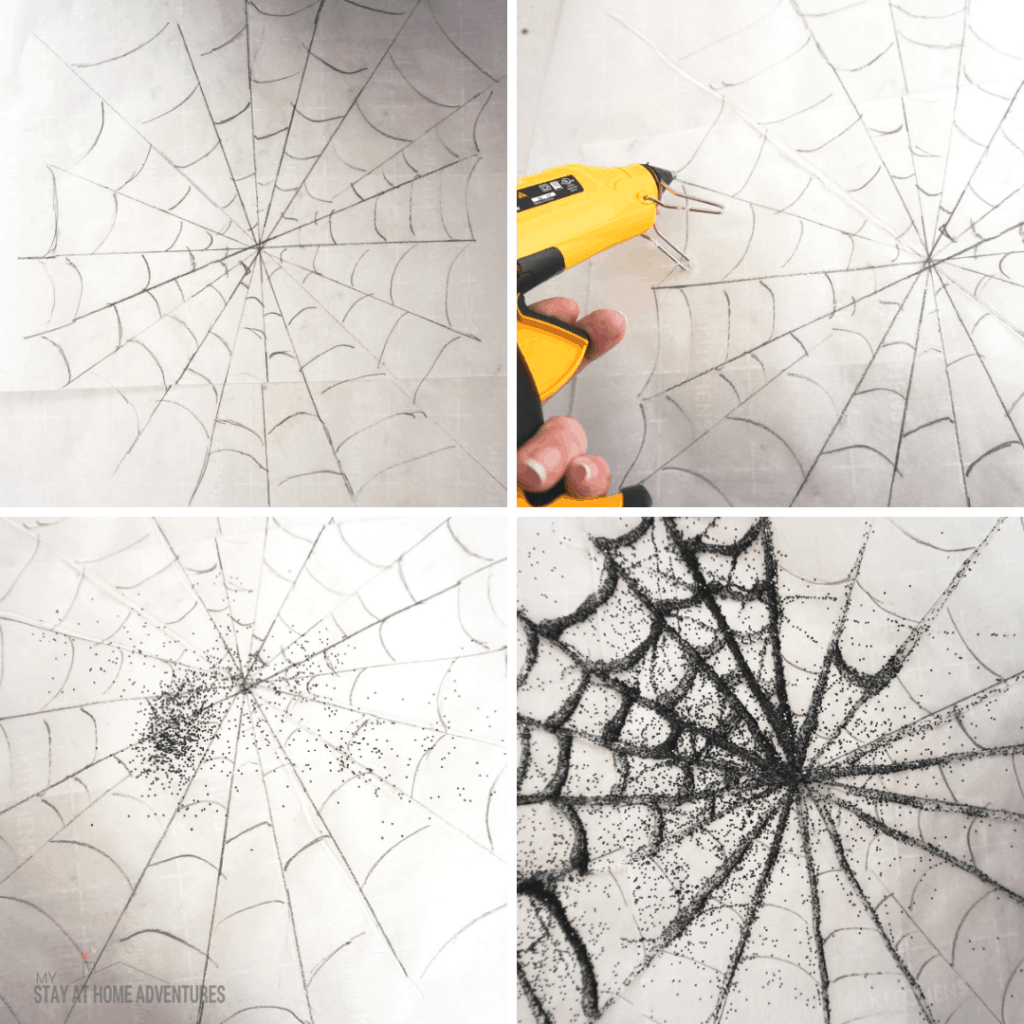 As you finish each row of arches and lines, sprinkle the fresh hot glue with the black glitter then shake it off a little.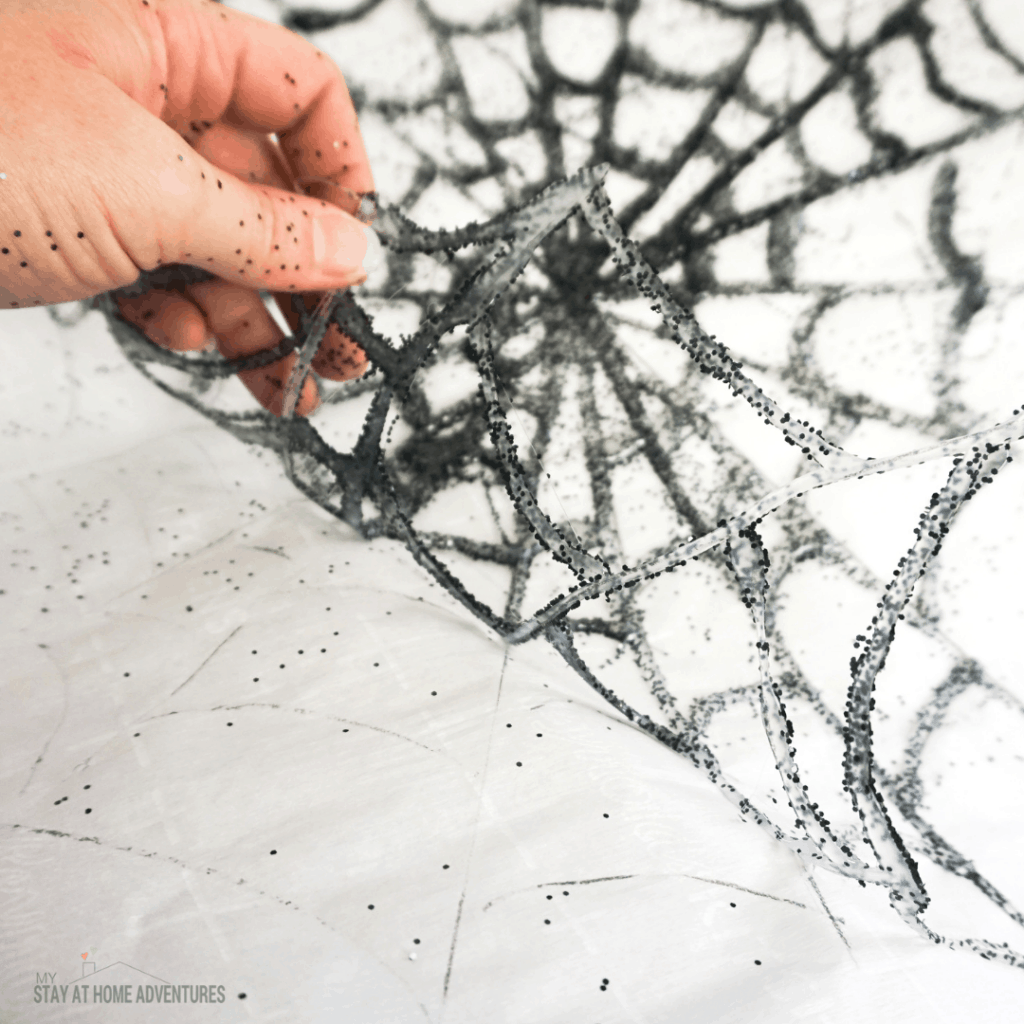 Allow the hot glue to dry completely.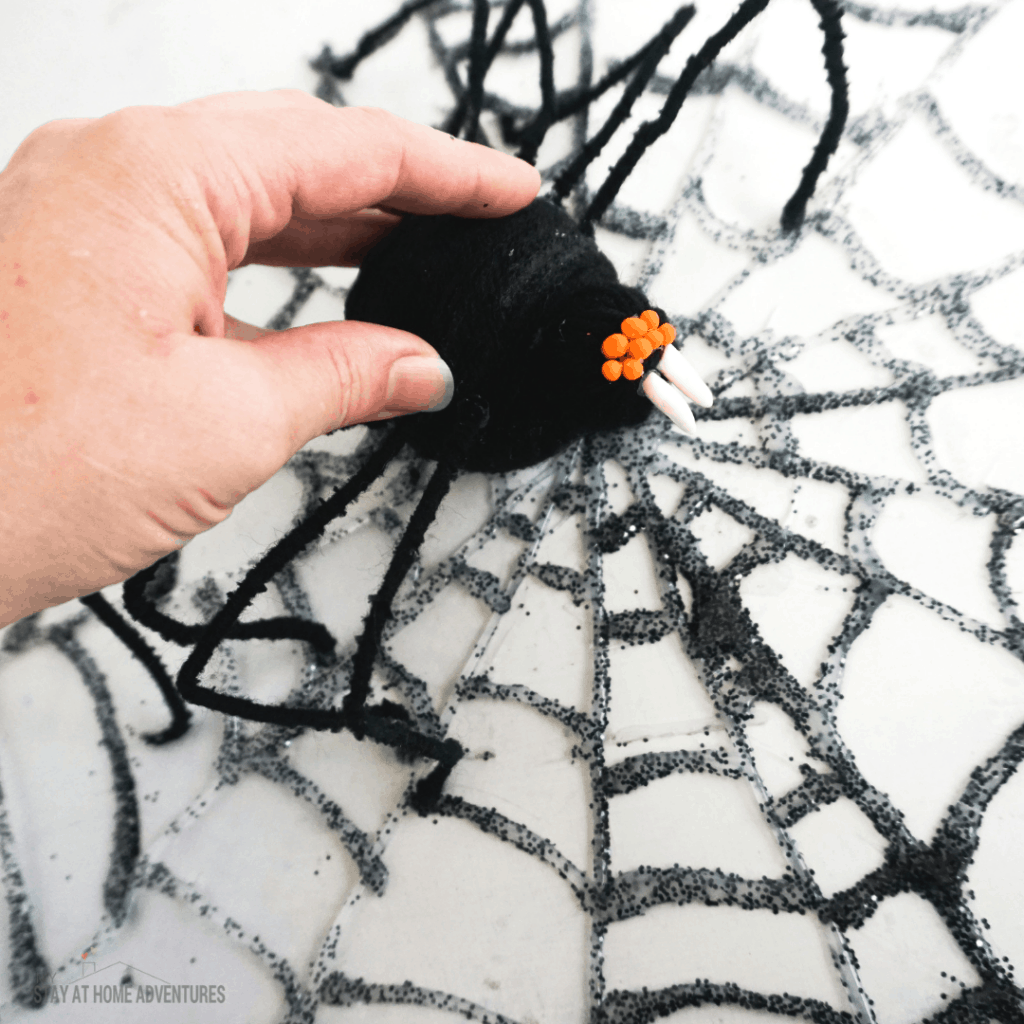 Hot glue the spider in place on the web, as desired.
Enjoy!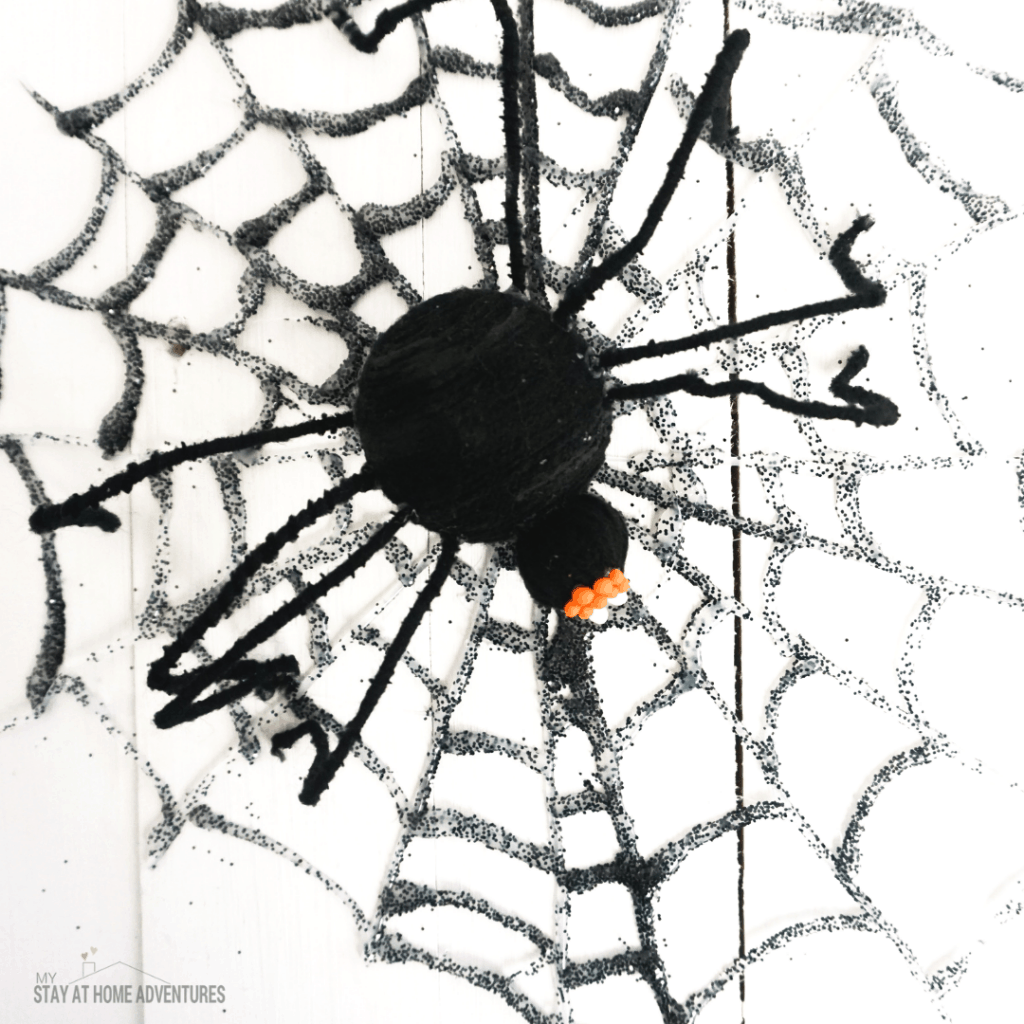 How cute is this Spiderweb Wreath?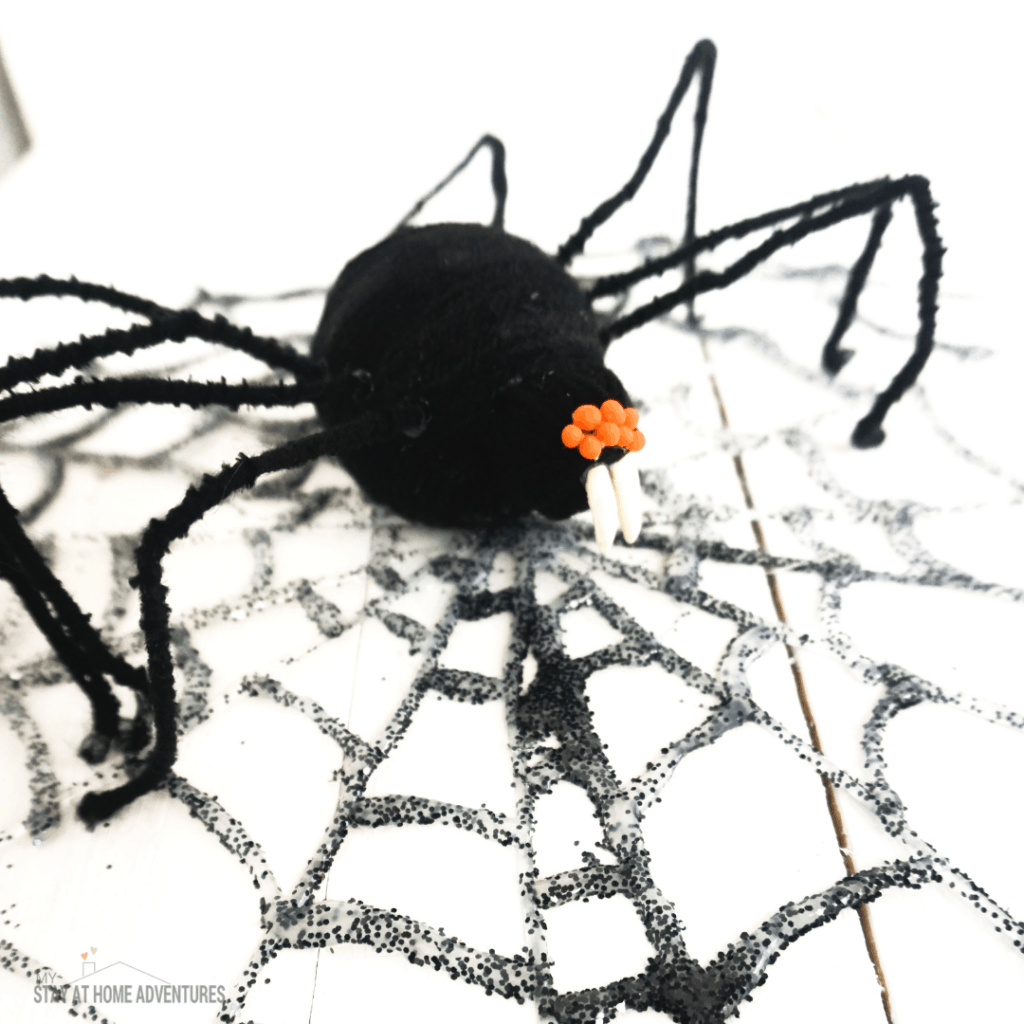 About Chantal:
Chantal is the blogger behind Nerdy Mama who loves to create and write!
Chantal is a nerd on a mission of mom-hood who wants to live in a world where unicorns are real rainbows that can be walked over and the Stormtroopers never find those suspicious droids they were looking for.