This Free printable checks for kids is what you need to teach your kids about personal finances. If you missed we posted a post about why it was important to have a kid lemonade stand, you can click the link and read it.
We then follow this with a post that was offering a Kids Lemonade Stand Planner to teach your child about business and profits which is super cute and is free! Of course, this leads to my kid asking about personal checks, and I went and created a Lemonade Stand printable check for them with a balance sheet.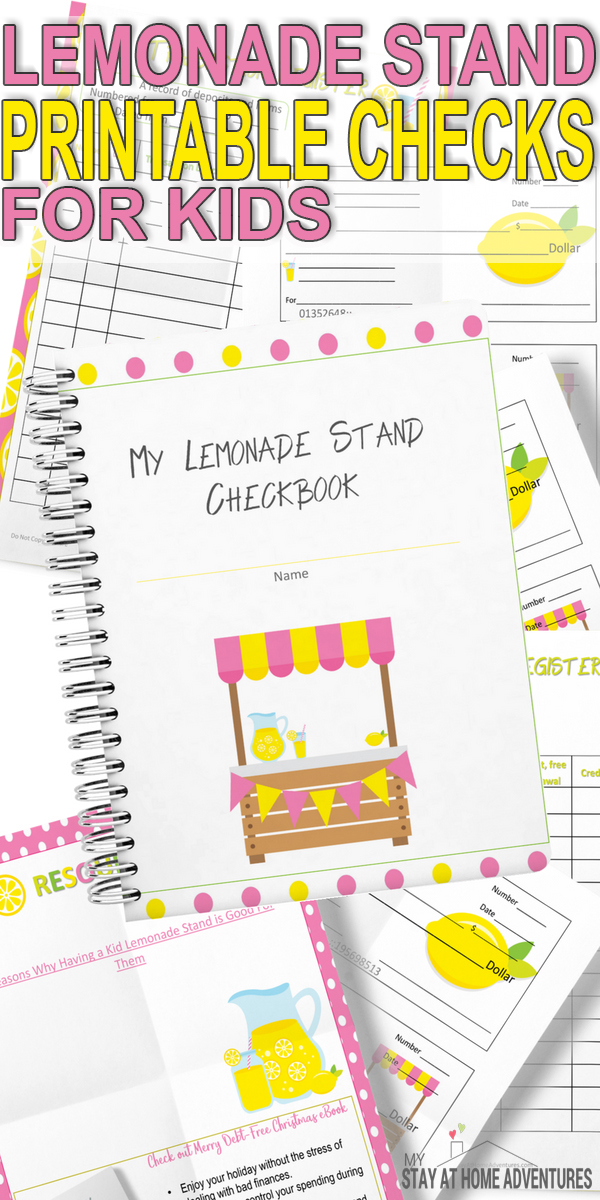 My favorite thing about this Lemonade Stand free printable check is that is detailed enough to teach kids about writing a check. It also has a balance sheet just like the banks to help balance their pretend account.
You can print and use them and teach your kids how to balance a checkbook. Use the blank checks to show them how to write a personal check and the Transaction Register sheet to keep a record of deposits and items.
Related posts:
How to print these printable pretend checks for kids
To obtain this Free Lemonade Stand Checks all you have to do is click the image and download. That's it!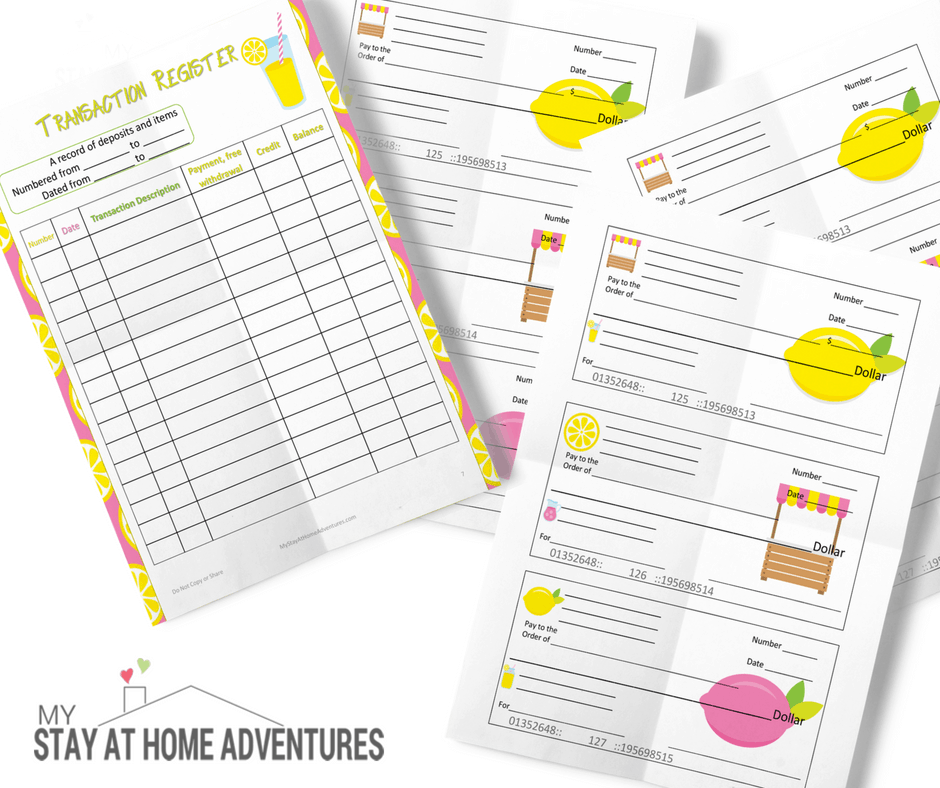 The free digital checks for kids comes with:
2 blank lemonade checks sheets
1 transaction register sheet
Again this is a free gift from us, and all you have to do is click the download button.
Related posts:
If you enjoy this free printable make sure you visit our Free Shop and sign up for our latest freebie!
Your turn: You downloaded our free printable checks for kids, and now we want to know what are your thoughts about it? Share it with us.
The following two tabs change content below.
Latina mom of 4 married to wonderful Greek gentleman. Living in southeast PA and trying to juggle family and a household while trying to earn an income from home. Follow my stay at home journey as I discover how to earn money and save money so we can continue to live debt-free.
Latest posts by Joyce @ My Stay At Home Adventures (see all)