How To Start an At-Home Dog Daycare
This post may contain affiliate links which might earn us money. Please read my Disclosure and Privacy policies here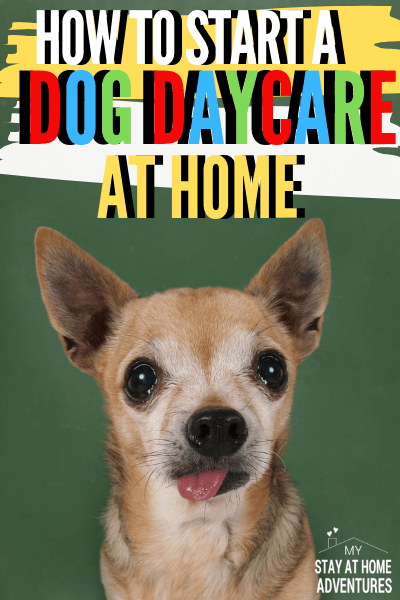 A dog daycare may seem like a wonderful career option for someone that loves animals.
But, is it?
The simple truth is it's not as simple as agreeing to care for dogs in your home. There are rules and regulations and you must understand that not all dogs will be a good fit for your pet daycare.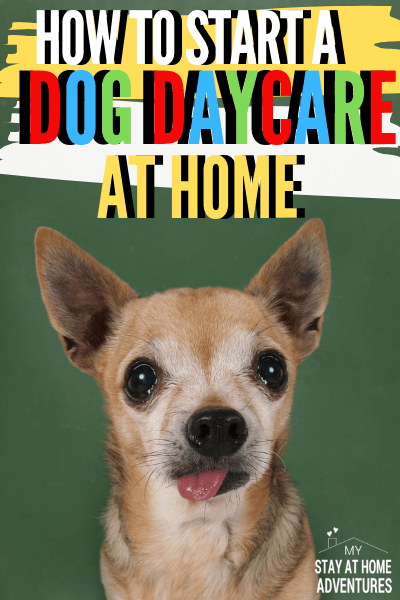 How To Start A Dog Daycare
Let's take a closer look at how to make a home dog daycare.
Is Dog Daycare a good idea?
Whether or not doggy daycare is a good idea for you and your family will depend on several factors. You must first consider if anyone in your home has any allergies to dogs.
You must then consider if your home and yard are well-suited to providing adequate space for several dogs. Then, there's the question of whether or not your neighborhood will allow such a thing.
Dogs can get noisy, especially when excited. Will your neighbors be annoyed? Do you live in a neighborhood with an HOA? There are usually rules about the number of pets allowed.
How much is a doggie daycare a day?
The exact price ranges based on area and what the dog daycare provides. The cost per day ranges from $12 to $38 per day.
Some daycare for dogs offer a monthly rate that is more affordable, ranging from $240 to $550 per month.
How much does it cost to open a dog daycare?
Opening a pet daycare in your home will have much fewer expenses than opening a daycare in another building. You will still have many expenses.
You will need to make sure you have an outdoor area that will keep the dogs safe. This means a fence that is buried deep enough to prevent the dogs from digging their way out and high enough to prevent jumps.
You will also need an indoor area that keeps the pets comfortable and out of the elements. There will also be expenses of bedding, toys, crates, leashes, and all the other supplies the pets will need.
If you want to open a dog daycare outside of the home, you will be looking at costs well into the thousands just to get started.
You can check out pet supplies here on Pet Life to get an idea.
How much does a dog daycare owner make?
Your salary may range from $25k to $149k per year. This will be based on different criteria. Not only where you live plays a big part, but also how many dogs you can care for as well as what your doggy daycare offers.
Obviously, owners will be more willing to pay higher prices for a center that provides their pets with training, activities, etc.
You might like:
How do I start my own dog daycare?
First things first. Can you have a dog daycare in your home? Is your home and property suited for several dogs?
Where will you keep the dogs? Where will they play? Is this allowed in your neighborhood? Can you legally have a doggy daycare in your home?
If you know that your property is suited, or can be remodeled to meet your needs, and there are no restrictions in place through your HOA or the city hall, you can move forward.
Even if you don't need financing, you should create a business plan. A business plan will help you determine if this really is going to work for you.
You'll determine who your target audience is, what activities will be provided, what hours you'll care for pets, how much you'll charge, and the supplies you'll need.
You want to draw out absolutely everything in your business plan. This will take time, but it can prevent you from making a big mistake.
Once you have your business plan in place, you can then approach banks for financing, if needed. Do note that you may be turned down in the beginning, especially if there are several doggy daycares already in the area.
Let this criticism help you make your business plan better and keep trying until you get funding.
You will then need to apply for licenses for the doggy daycare. This includes zoning and facility licenses. The exact legal requirements will depend on your city.
Once you have funding, you can then prepare your home to meet the needs of your clients. You need to take safety, comfort, entertainment, and legalities into consideration. This is also the time to acquire insurance for your business.
The last step will be marketing your business. Thanks to social media, you have several options that are completely free. You can share your business services through Facebook Marketplace. You can also start a Facebook page for your business. All for free.
Do I need a License for dog daycare?
That depends. Some areas require that a doggy daycare be licensed while others don't. However, if you plan to house dogs overnight in the kennel, most areas will require licensing for the facility.
How many dogs can you have in a doggie daycare?
The recommendations for staff to dog ratio is 1 staff member to 10 dogs with an absolute maximum of 15 dogs per staff member. However, you need to ask yourself if you can handle that many dogs in your home and if you can actually provide good care to that many dogs at once.
What do I need to start a Dog daycare?
A dog daycare will more than likely need financing, licensing, and insurance to get started. You will then need to get crates, beds, water and food bowls, leashes, toys, and first aid kits to get started.
Books and Resources to Start a Doggie Daycare
Any Books available to start a dog daycare or pet daycare, and companies