How To Make Money From Home
This post may contain affiliate links which might earn us money. Please read my Disclosure and Privacy policies here
During my wedding planning journey in 2014, I decided that I wanted to take my hobby blog and turn it into a profitable blog. The truth was that I was insecure, I didn't know where to start, and I didn't have a plan on how I was going to do this. All I knew was that I wanted to make money from home.
During 2015, I was very open with my success and my failures; I was also open about what helped me to turn my hobby blog into a profitable one. I admitted that we used some of my 52 Week Saving Challenge to pay for this course called Elite Blog Academy. Now 2016 and I had made over $11,000 in 7 months working from home and for less thanks to EBA!
I have tried other online courses to help me with my goals to make this blog profitable, and if you read my blog progress each month, you will know that I am all about return of investments. Many have said to me that they don't get anything from online courses, yet seem to be stuck or can't get ahead with their blog plans.
You will also notice that on my Elite Blog Academy review post, you saw some of these numbers I written above. If you did see them, you will notice the jump in numbers and the progress that has been made in a matter of weeks. If you didn't; here's what my social media numbers were last month.
My answer to you is this:
You must stick with the course.
You must follow and implement what is being taught.
You must be patient.
I stuck with this course. I continue to use the resources available from Elite Blog Academy. I have met wonderful bloggers who are just like me. I have found success!
Elite Blog Academy is not for bloggers who are looking for a quick increase of page views. There is no magic formula. It is called hard work!
You want a challenge? This course is for you!
You want to take your blog to the next level? This course is for you!
You want to have the tools to turn this blog into a business? This course is for you!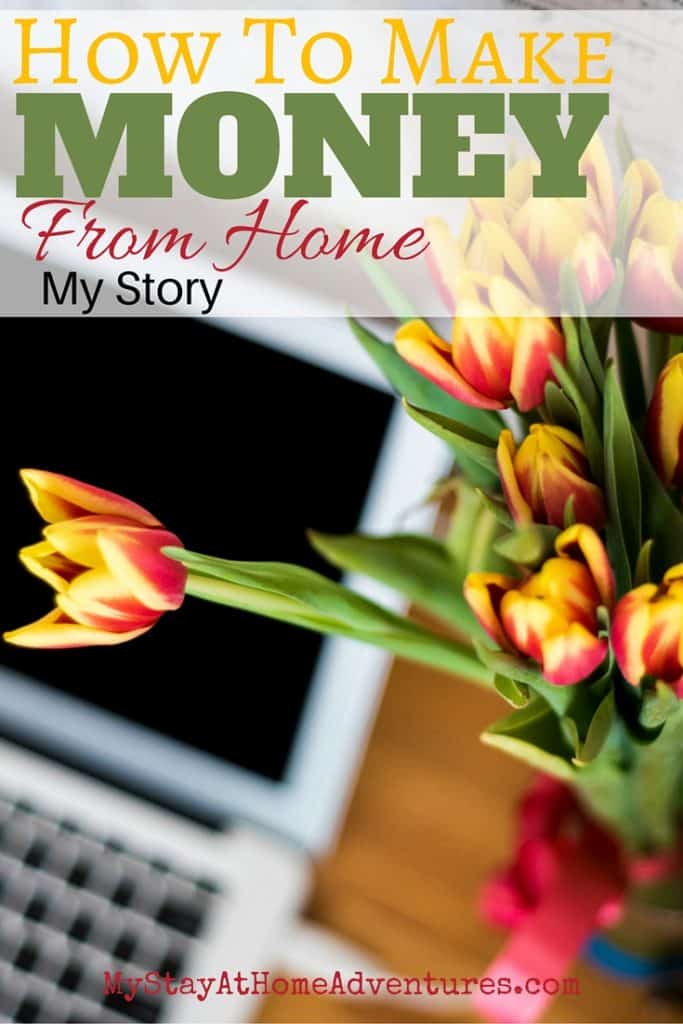 Back in August, I lost my part-time job; I was pretty devastated. It was a small amount, but it was enough to worry me. The good news is that I was more determined to start increasing my online income to the point that it surpassed my part-time job income.
Actually, I was taking home about $560 a month; as of January 2016, I made closed to $2000.
If I didn't listen to my friend Alexa about joining EBA and how I sure I was that it would pay itself back, I wouldn't be here telling you about my success.
My Stay At Home Adventures is evolving this year and heading to places that I never thought possible a year ago. I am able to stay home with my kids and work from home without the stress I endured many years ago as a working mom.
Let's look at my blog progress and let that speak for itself.
November 2014
Facebook Like: 759
Twitter Followers: 434
Pinterest Followers: 459
Email Subscribers: 17
February, 2016
Facebook Likes: 6600+
Twitter Followers: 1630
Pinterest Followers: 5749
Email Subscribers: 1100
Page Views
November 2014
December 2015
You can read more about my blog progress and my online income reports here. Yes, I break down how much this blog made, how much I am paying in expense, and my blog goals.
So what is this Elite Blog Academy Joyce keeps talking about? Below I will share information about this amazing course so you can learn all about it.

Elite Blog Academy 3.0
Through a powerful combination of practical training videos, insightful handouts, purposeful assignments, and interactive live webinars, Elite Blog Academy will empower, enable, and inspire you to take you blog to the next level, whether you've just started or have been blogging for years. But the best part about it is not even just the information that it provides, but the fact that it will give you a comprehensive framework and a step by step plan of action for how to get the results you want.
This totally life-changing course promises to produce measurable results, and comes with a 100% money-back guarantee, which means you've literally got nothing to lose. However, Elite Blog Academy will be opening up again around February 2017!

The good news is that before the doors open, Elite Blog Academy is offering a FREE eBook called, 7 Surefire Ways to Boost Your Blog Income Overnight.
You can sign up to join the EBA waiting list and get the free training HERE.
There aren't a lot of blogging resources I can recommend wholeheartedly, but I can say without a doubt that Elite Blog Academy was one of the best investments I have ever made into my blog and my life.

Here is what the course includes:
12 Comprehensive Unit Videos
12 Detailed Unit Workbooks with Video Outlines
16 Powerful Handouts
30 Purposeful Assignments
Additional Training Webinars
Accountability & Community within a Private Forum
An EBA mobile app to access the forum on the go
A weekly newsletter for added encouragement & motivation
Elite Blog Academy is designed to be self-paced, but should not be completed in less than 12 weeks. Blogging is not for the faint of heart, and this course requires a willingness to buckle down and get to work. That said, for those who are willing to do the work, it also comes with a 100% money-back guarantee.
Anyone who completes the course and has not seen measurable results in both traffic and income growth will get your money back, no questions asked. That's a pretty incredible promise, but it means that you've literally got nothing to lose. Enrollment for Elite Blog Academy is extremely limited, and will only be open for five days, beginning today! If you are ready to finally take your blog to the next level, sign up now to secure your spot! (And if you enroll by tomorrow at 11:59pm, you will also get access to a free Early Bird Bonus–the Daily Productivity Guide for Bloggers, which looks pretty cool!)
CLICK HERE TO ENROLL IN ELITE BLOG ACADEMY