10 Signs That Shows Your Financial Stability
This post may contain affiliate links which might earn us money. Please read my Disclosure and Privacy policies here
Let's talk about signs that show your financial stability, shall we? How will you ensure that you're living a financially stable life? Can you tell whether you need to work for it or not?
However, some signs indicate that you have come up to scratch. Here are the top 10 signs summarized to help you determine the difference.
Although these signs won't guarantee financial stability, to be sure, you need to know the situation, as it's easy to dig a hole in the ground. However, relating to the statements would indicate that you have a stable financial life, which is a good sign.
Undeniably, financial stability can be a trademark of a peaceful life.
Have you ever had nightmares regarding your bombed-out financial situation? Then, when the bills arrive, you get stressed, wondering if you got enough cash to pay or not? When I was in this situation, I used to get anxiety attacks.
All I have learned from my situation is that, to attain financial stability, you need to make some changes; as a result, it'll ensure you less worry in the future regarding your money.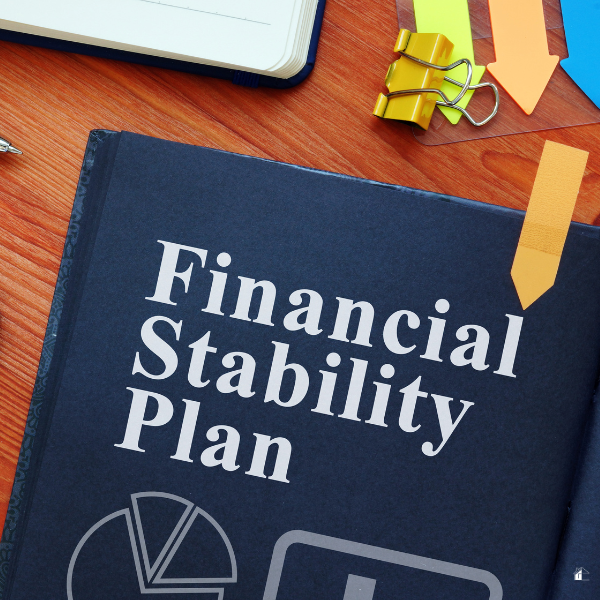 Signs That Reflect You're Financially Stable
There are some signs which indeed indicate your current financial situation. Well, it's true that everyone believes they're "money smart" until they feel trapped in a complicated money situation.
Often, several individuals love to live in denial (this is a fact) and can still be OK with it for years. But if you are honest, you are the one who will gain benefit from it.
Therefore, you can know whether you have attained financial stability or are on the right path to achieve it.
You Don't Panic When Special Occasions Arrive
Special occasions arrive rarely, and the sense of happiness they bring is incredible. If you are a homey person and like to celebrate occasions inside your house, then it's amazing. But, if you get restless a month before with the fear of spending extra money, then watch out. This is a caveat regarding your finances.
Money is a tool that makes our lives better, so to get it right, we need to dig a little deeper. Well, if only because of money issues, the special occasions frighten you then you should do something to overcome the situation.
Your Habits Now Includes Savings
Has saving money become an automatic process for you? If this is so, you are heading in the right direction on the straight road to financial stability.
If you have developed the habit of saving money, you're working perfectly on your financial goals and might have conquered your habit of making worthless purchases.
If you have a savings account, you are out of your money struggles. But if you don't have it, making it your priority would be a wise choice.
No More Money Arguments With Your Spouse
Are you like every other couple fighting with their spouse over money? This can be a sign of financial worry.
In case both of you are comfortable with your finances, then the next thing is to see if the money goals you have created are being followed as planned or not. If yes, congrats, you are about to touchdown financial stability.
Some people are reluctant to express if they are unhappy till they reach the boiling point. If you are unsure about your partner being happy with your ongoing money situation, then there is no harm in making them feel free to discuss it.
The Thought Of Being Kind To People Makes You Happy
One of the benefits that financial stability brings is generosity. If you donate money for a worthy cause, you know that you are financially sound and cherish the chance to help others whenever needed. The fear of being compelled to help is absent.
Kindness has its way of coming back to you, so it's time to re-assess your priorities and gain contentment and wisdom if you haven't reached close enough to grab this thought by now.
Opinions of Others Don't Matter to You
Have you stopped competing with others for their possessions? If so, then you have achieved the feeling of comfort with your finances, or at least the goal of attaining financial stability. As a result, you no longer plan to keep up with the Smiths.
When we learn our worth, then we abandon the thought of what others say about us. With this, we achieve peace, and even our goals become clear.
Related posts:
You can now Contribute to Your Retirement and Kids' Education
Are you on track to executing the plan for your children's education? Have you started to invest in your retirement plan? Are these plans growing?
If this is happening, welcome to the land of financial soundness. You have now learned the importance of financial stability.
You're Profound About What you Buy
Remember, wise people don't spend money on needless things. Instead, they are profound about what they want to purchase. They spend on value-based products, and they always determine whether the products they are buying will add value to their life or not.
Big Purchases Don't Make You Feel Paranoid
Large purchases, though the necessary ones, like home repairs, don't give you a stroke now. I remember my earlier days of owning a house and facing such situations.
If your finances are unorganized, this will definitely put a serious dent in your financial situation. But if not, there won't be any issues to deal with, and you won't get nightmares of appliances that need repair.
You Own a Plan For the Unexpected Situations
Does the picture of "no more money stress" looks clear to you? If yes, then congrats, you have accomplished financial stability.
A person with stable finances is always prepared for unforeseen situations, like a job layoff, medical emergencies, etc. Therefore, ensuring that you are practicing well with your finances by having a proper plan is essential.
You're Pleased With Your Monetary Situation
Does thinking about your financial situation bring a sense of relief to your face? If so, keeping it the way it is would be your next challenge. Unstable finances haunt you! People with steady finances say minimal debt and having emergency funds make them peaceful.
Learn to work with your money effectively to let your finances breathe in peace. Build savings, have a debt relief plan, and minimize the worthless expenses.
Financial stability depends on several things, though it rests on having a grip on managing your finances. First, you must ensure you are not working for your money. Instead, it is working for you. The key goal is to have your money readily accessible.
What are the signs you think determine financial stability? Have any of the above signs proved to be beneficial to you? Feel free to share in the comments.
About the Author:
Daisy J. Settle is a passionate writer; her career has taken her from newspapers to television news stations. In addition, she loves reading novels and enjoys finding new ways to save money for traveling.