Are you following these 5 personal financial rules?
This post may contain affiliate links which might earn us money. Please read my Disclosure and Privacy policies here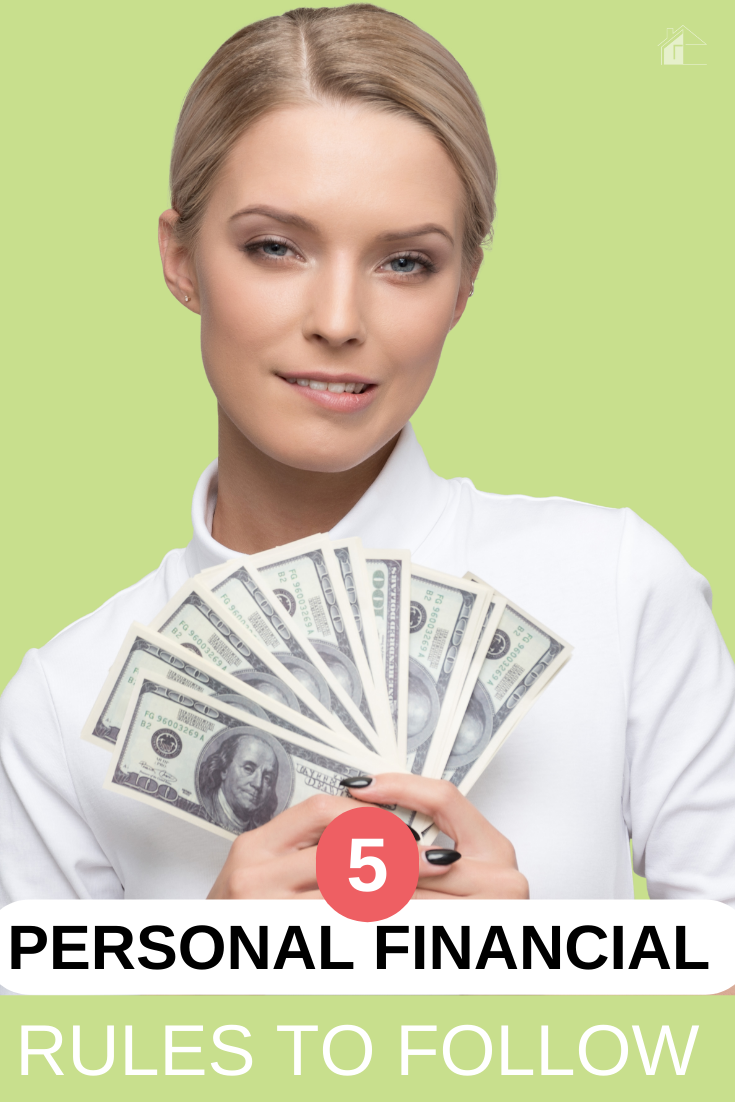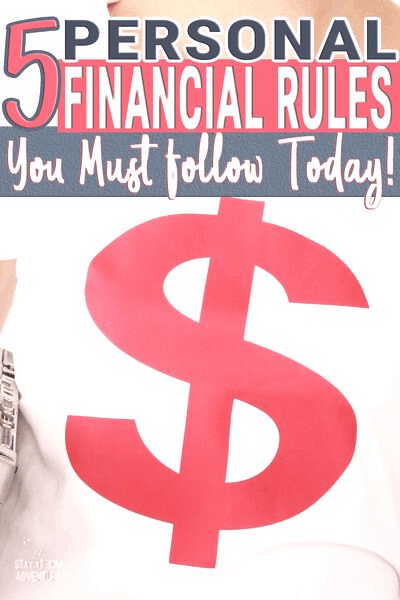 If you want to be successful with your money, it's essential to have some rules in place. These personal financial rules will help keep you on track and save you money in the long run.
So, whether you're just starting or managing your finances for a while, make sure you follow these five rules!
The question looks simple, but the answer is not that simple. Managing your personal finance might seem easy, but most of us struggle with it on a day-to-day basis.
Though it is not really an easy task to carefully track down your finances, failure to do so can have a negative impact on your financial status and, in turn, your future.
Sometimes, a wrong financial move can result in bankruptcy as well.
In general, you can achieve most things easily if you follow certain rules; the same is true with financial management.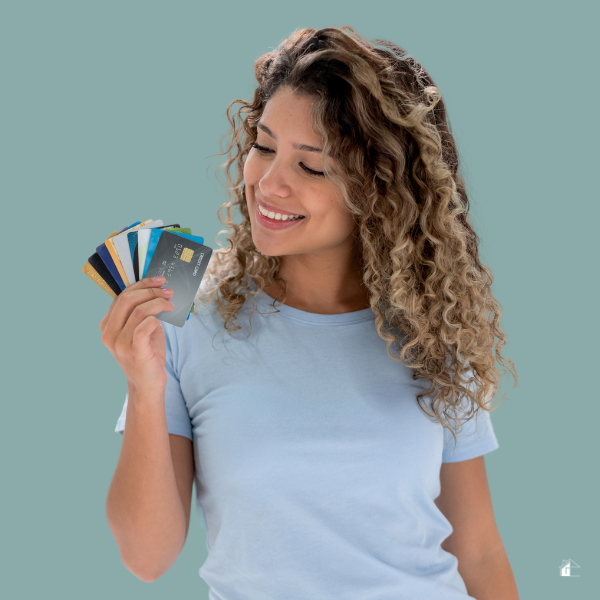 Top 5 personal financial rules to follow:
Never entertain credit card debt.
In this tech-savvy era, we all are bound to take some debt and swipe the card for almost everything.
In general, not all debts are created equal.
Every month, you might be under different debts like mortgage, car loans, credit card debt, etc. Carrying debts can have adverse effects on your life and health as well.
Mortgage debt: Paying for a mortgage would build equity in a home and thus ensure that one day you'll not have to pay anything to live in your house. The sooner you clear this debt, the sooner you will fully own this home without paying anything.
Car loan: Paying down a car loan would ensure you have your own transportation to commute to your workplace and back. Thus, it will give you comfort in the long run.
Credit card debt: Credit card debt is usually built upon luxury products or non-essentials. Your credit limit would allow you to own any luxury products, but carrying debts for such products can affect your financial status. So, it is not really a good idea to have credit card debt.
There is a good side to it, such as the credit score. A good credit score has its own advantages, especially when looking for a housing loan. To maintain a good credit score, you need to use your credit card wisely and stay away from debts.
Check out these posts:
Save a major amount from what you don't have to spend.
Every month, you would be getting your paycheck and have certain expenses. Needless to say, you will have to pay for the essential expenses such as rent, housing costs, food, utilities, etc.
However, after you have paid for the essentials, there are good chances that you still have some money left apart from your day-to-day expenses (keep some money for your daily needs).
One wise move to start with is to put at least half of this residual amount into your savings account. Also, keep the other half as an emergency fund. This way, you can have savings along with an emergency fund and have enough amounts to spend.
Look for investment options.
As a beginner, you would be baffled about where to invest, and losing your money would be an alarming prospect.
However, if you learn to make the right investment choices, you will benefit from it. So research thoroughly before you invest in anything.
Various investment options are available such as mutual funds, equity, stocks, real estate, etc.
You need to analyze your budget for investment and level of risk tolerance, then choose among the investment options available. Small investments will help you to increase your wealth in the long run.
Pay the entire amount only if it is needed.
A simple way to save money is to stop paying full price for the stuff you can get at a less expensive price.
Before shopping, you can look for discounts, coupons, generic equivalents of brand-name products, year-end sales, etc. You can even look for online sale options or refurbished products as well. This way, you can save money and buy the stuff you want.
Lastly, luxury comes with a heavy price.
It's a natural inclination to modify your living standards as per your income. But it's not a necessary thing to do.
It's better to live like a broke (even if you aren't one) regardless of how much you earn.
Even if you can afford a bigger home or a luxury car, buying those is not mandatory when you can still manage with the things you already have.
Handle your finances carefully; by investing in what is really needed, you can achieve financial freedom. In addition, little sacrifices can yield financial freedom in the future.
Conclusion
If you follow the above stated 5 rules, you will be financially secure in the future.
These rules lay the foundation of personal finance and money management. Of course, occasionally, you might spend on unnecessary things, but that shouldn't become your habit.
Carefully track down your finance and handle your money wisely.
James Paul is a freelance writer & personal finance blogger. He runs the personal finance blog, which writes about personal finance management and frugal living. When he is not writing, you can find him trying new things.