After Christmas Clearance Shopping
This post may contain affiliate links which might earn us money. Please read my Disclosure and Privacy policies here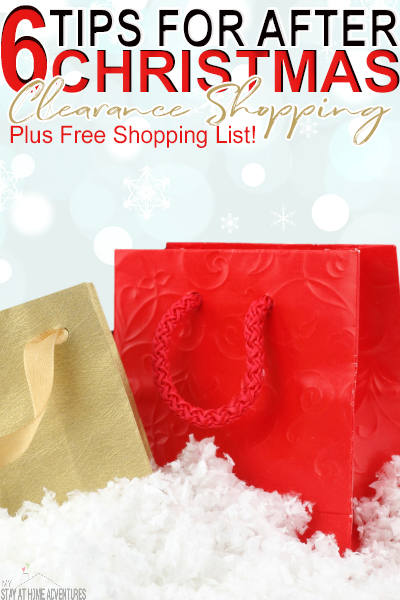 Let's talk the best time to shop and one of my favorites is after Christmas clearance shopping!
There is certainly a thrill when it comes to finding great deals. After Christmas clearance shopping is one of those times when you're going to get some serious thrills. Unfortunately, it can also be a time when you buy stuff you didn't really need. Let's take a closer look at some tips that will help you make the most of your money.

6 Tips for After Christmas Clearance Shopping
Know the Best Stores to Hit
Walmart and Target are some of the best stores to hit after Christmas. Stores like Dollar General and Family Dollar seem to keep the price as close to the original for as long as possible.
Walmart and Target, on the other hand, just want to get rid of the stuff. Usually, both stores have 50% off the day after Christmas. Another great place to shop is craft stores, such as Michaels and Hobby Lobby. Prices will be 80% or more off.
Be There When the Store Opens
If you want the best selection, you need to be out of bed early. Walmart usually opens around 6 or 7 AM on the day after Christmas. Be warned though. You will be there with a lot of other shoppers. Be prepared to elbow your way in so that you can get some awesome deals.
Hit Your Favorite Sections First
There will be after Christmas clearance deals all over the stores on the first day. As time goes on, everything will be condensed. Hit your favorite areas first. If you love candy, hit those aisles first because it will go quick. The same goes for bath and beauty items.
Related posts:
Keep an Eye Out for the Things You Wanted Most
Chances are you saw a few things you really wanted but weren't prepared to spend retail on. Keep your eyes peeled for those items. Being able to score them for 50% off is definitely a thrill.
Shop with Intent and Purpose
Okay, here's where you need to rein it in a bit. Do you really need twenty rolls of wrapping paper? Sure, it's cute and excellent quality, but you probably won't use that much paper next year or for several years after that. The same goes with everything you purchase. Buy it because you need it, not because it's a good deal or super cute.
Check Back Often
Last, but not least, keep checking back. Sure the selection will keep getting smaller, but finding deals for 90% off is so amazing.
After Christmas clearance shopping can save you so much money on next year's Christmas. Being able to buy wrapping paper, gift bags, and decorations at 50 to 90% off is amazing. Why pay retail next year when you can spend so little this year?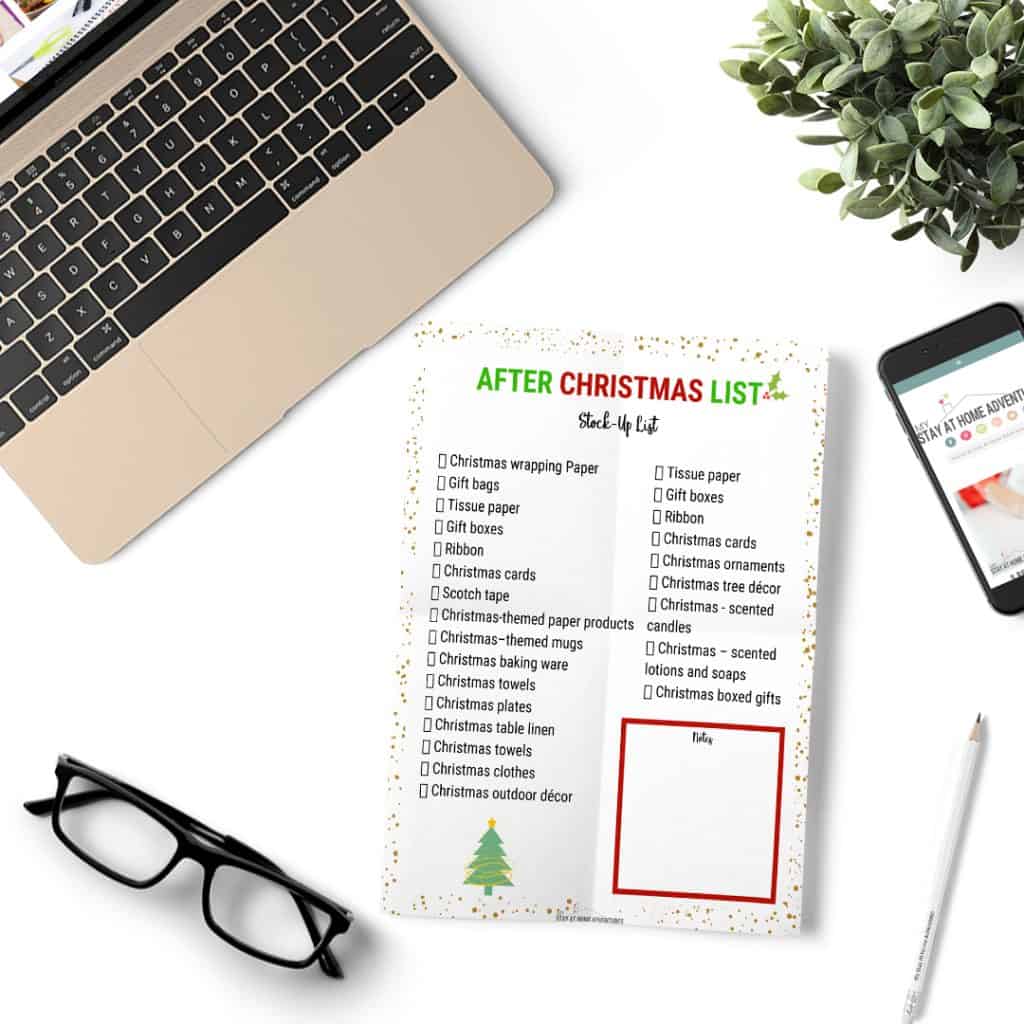 Download the free After Christmas Clearance Shopping List when you subscribe to our newsletter.
Your turn: You read 6 tips for after Christmas clearance shopping now we want to know your tips and thoughts about it. Share it with us!