How to Save by Price Matching
This post may contain affiliate links which might earn us money. Please read my Disclosure and Privacy policies here
Today you are going to learn how to save by price matching and master another trick on how to save money.
Don't worry matching prices is really not hard and is a great thing to do before you pay full price. Anyone can price match and you'll see!
On our quest to help you save money and live frugally we are going to discuss how you can save money by price matching. Though we have covered many money saving topics in our blog like how to save on groceries, formula and such; we have never really gone into detail why price matching saves you money and how it works.
There are many different ways that you can save money when shopping for the things you need and want. You can shop for sales, use coupons, or do price matching.
Some people choose to do many different methods at once, or as convenient for them to get even more savings. So let's take a look at price matching, a savings method that is common but that people sometimes shy away from because they don't understand it.
Many stores have their own price matching policies, and this means you save money while shopping for items and on gas! You don't have to drive a longer distance to save money because you can use a store that is near you and use their price matching policy there.
Related posts:
Of course, this is if the store that is close to you has a good price matching policy.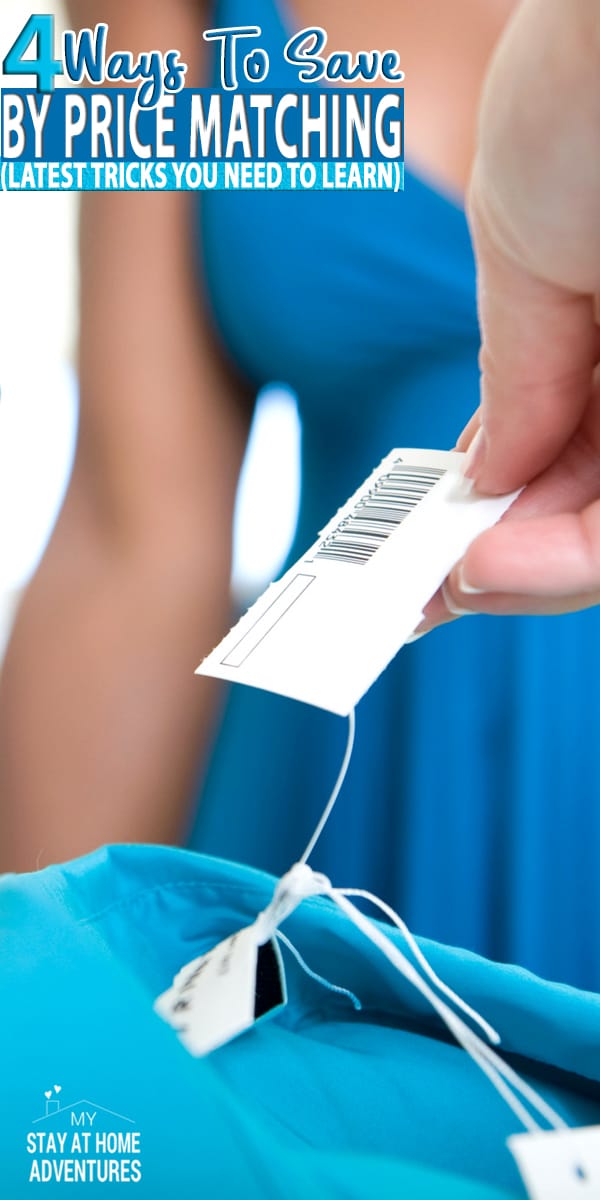 4 Ways to Save By Price Matching
Here is how to save by price matching:
Understand the process
A lot of people avoid price matching because they feel intimidated by how it works. A good first step is to understand the process. While every store has different individual policies, the general idea is that if you buy something at one store and a competing store offers it for less, you will get the lower price.
Learn store policies
So after you know the basics, it's time to study up on the policies for the specific stores you're using. Below you will find stores price match policies:
Walmart no longer price matching
Now, this question is Walmart no longer price matching is very popular but according to their latest 2018 updated policy they do but are very restricted. Here are some of their price matching rules:
The item must be identical, (i.e., size, model, quantity, brand, color)
The item must be in-stock at the online retailer's website and on Walmart.com at the time of the price match request
We will price match one item per customer per day (limit does not apply to orders to New Mexico, unless the purchase is for resale)
Use online price trackers
These are great tools to help you see when prices are going up and down and who has the best price on something.
Use mobile apps
Your Smartphone apps can really help with price matching. They will allow you to see while you are out in the store and compare prices from there. Wal-Mart has Saving Catcher app that lets you scan your receipts and earn cash back if other stores have something for less than what you just paid.
You can also use these apps:
These are just a few basic tips for saving with price matching. The more you do it, the more comfortable you'll get with it, and you will also be able to see different methods to get the most from it. Enjoy!