30 Tips To Save Big These Spring Months (A March, April, & May Guide)
This post may contain affiliate links which might earn us money. Please read my Disclosure and Privacy policies here
Spring months are here and are a great way to save money, my friends!
If you love to save money then Spring months such as March, April, and May are one of the best months to start saving money and watch your saving grow.
You see, Spring months, like March, seems to bring the hope that warm temperatures are in coming and we can start kissing winter temperatures goodbye.
And after dealing with short days and cold temperatures follow by big heating bills, I'm pretty sure spring months might be your favorite months too.
So how can we save money during these months?
What is it about spring months that I keep saying will help us save money?
Consider this post as a Spring Financial Bucket List where you can check off the things you can buy during these Spring months that will save you money.
What to save for during the spring months?
March
Let's begin with the month of March because this month has some amazing ways to save money.
National Frozen Food Month
Yes, my friends, it is National Frozen Food Month, and this means that you are going to start seeing deals on frozen month the entire month of March.
With National Frozen Food Month comes coupons for frozen food which even sweetens the deal!
Spring Cleaning
March marks the start of spring cleaning, and you are going to start seeing sales on cleaning supplies.
Spring is the time to stock up on cleaning supplies and just like the frozen food you are going to coupons for cleaning supplies too.
Now an important part to help you save money this month is to use these money apps too! Rebate apps will help you save money too.
Apps to download:
Back to what to save for these Spring months.
Organization
With cleaning supplies come organization and you are going to find sales on items to help you keep organized.
Keep an eye on organization deal related as well. Again, keep your eyes on coupons or coupon codes to help you maximize your savings.
Spring and organization will last even in the month of April too.
Check out these money posts:
National Craft Month
March is National Craft Month, and again if you love to craft, you will see deals and coupons dedicated to it.
Valentine's Day Clearance
During this month you will find some amazing clearance deals on Valentine's Day items. We are not just talking about candy and stuff animals, but we are talking about jewelry as well.
Humidifiers
According to Consumer Reports, March is the best time to buy Humidifiers. Many retailers put humidifiers on sale during March so if you are looking for one, keep an eye out for a deal during this month.
Treadmills & Elliptical
Around this time of the year, you are going to see treadmills on sale as well. Many stores clearance items such as treadmills and ellipticals to give space for summer and camping gear.
Winter Sport Gears
Keep on the lookout for clearance winter sports gears. During March you will see an increase of deals and clearance for winter gears to be replaced with summer sports gears.
Luggage
March is known for finding good deals on luggage and if you are planning a vacation or traveling this is a great month to purchase your much-needed luggage.
Cruises
With luggage comes cruises and you will see that during this month there are awesome deals on cruises if you book this month.
Take advantage of these deals to book your cruise and don't forget to buy your luggage.
Produces
WHAT FOODS ARE ON SALE IN MARCH?
This list depends on the time of the month and where you are in the US. You are going to see lower prices on some of these:
Artichokes
Arugula
Asparagus
Avocados
Beets
Broccoli
Brussels sprouts
Cabbage
Carrots
Cauliflower
Chives
Collards
Endive
Garlic
Grapefruit
Guavas
Kumquats
Leeks
Lemons
Limes
Mandarins
Mint
Morel Mushrooms
Onions
Oranges
Parsley
Parsnips
Potatoes
Radishes
Rhubarb
Rutabaga
Strawberries
Spinach
Tangerines
Turnips
Spinach
Walnuts
As you can see March has some pretty good sales going on during the entire month and what's even better is that this is just the first of the three spring months.
April will be next, and we are going to look at what we are going to save during this month.
April
Like March, April has its share of great deals.
Let's begin, shall we?
April Fool's Day
Since Easter is April 1st be on the lookout for April Fool's Day promo codes from online stores, such as Kohls and Old Navy.
Yes, they do have some promotional codes during this day that are legit!
Check out these money posts:
Easter
After Easter, be on the lookout for Easter clearance such as candies and other Easter-related items.
Tax Day Freebies
During Tax Day April 17th, many companies give out freebies! You can learn more about them in the news.
Seriously, they even mention them in the news!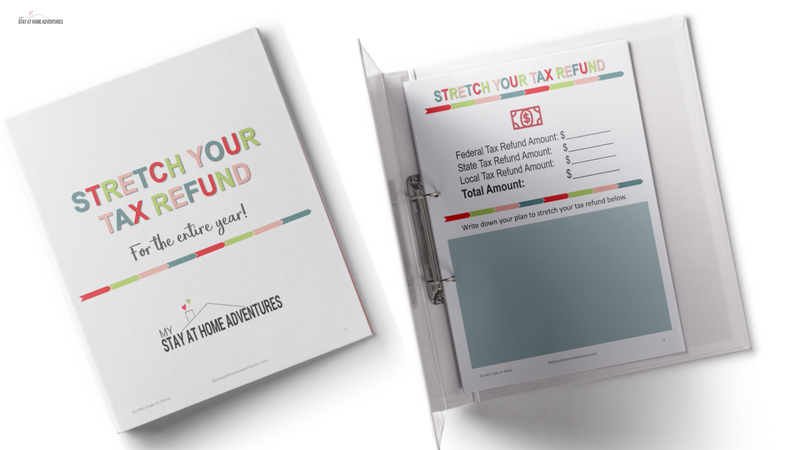 Tax Days Discounts
You will also hear about companies giving out discounts on products or services this day too.
Spring Clothes
Find clearance and deals on spring clothes around April. Summer clothes will be hitting the racks and stores will be getting rid of pastel colors and anything spring related.
Earth Day
Earth Day will bring free outdoor activities, discounts and promo codes please be on the lookout for these things April 22nd.
Energy Friendly & Green Products
Energy friendly and Green products tend to go on sale around this time of the year to thank Earth Day.
Garden
Once the temperatures are starting to get warmer, you are going to see more and more gardening deals from your favorite retailers.
During March you will see small gardening items being on sales such as seed starter, some soil, and such.
But during April, you are going to find an expanded part of gardening tools and essentials on sale.
For example, flowers are going to be on sale too and grass seeds as well and lawn mowers.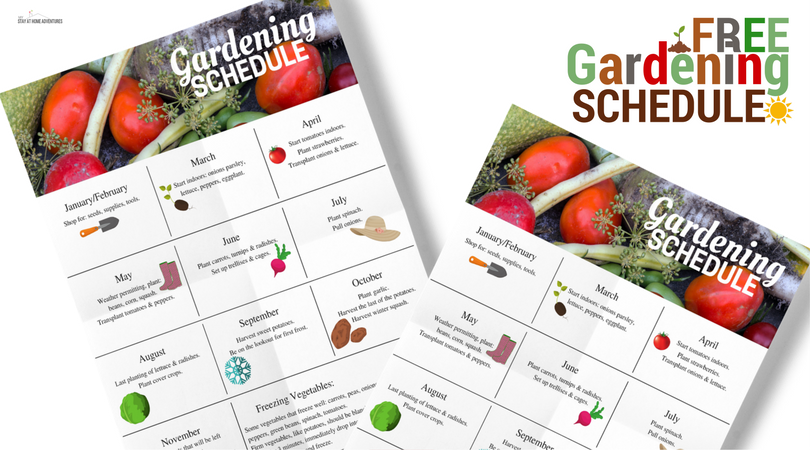 Outdoor
Just like gardening anything related to outdoors are going to be on sale. Some of this might be grills, some camping gear, and sunscreen!
Pressure washers will go on sale too!
Thrift Shops
During the spring months, people will sell their used items to thrift shops. Head over to your favorite thrift and start shopping for summer clothes and anything you might need there. The prices will be lower as their stock will be higher.
Check out this post:
Consignment events/Yard Sales
Depending on where you live consignment convention for kid's clothes, and other things will be happening around spring.
During this time, you are going to find great deals on summer clothes, and summer items as the majority of this events require participants to sell summer related items.
Yard sales are going to start picking up too so take advantage of them.
Home
For the home, the month of April seems to focus on remodeling and upgrading your home. You will find deals on carpet, floor tiles and such.
Vacuums go on sale around this time of the year as well. Make sure you check online for deals during April.
If you are shopping your favorite retailer keep an eye on home items such as sheets and curtains that are the color of spring as this will be going on sale to make room for summer colors.
Tools
Many tools go on sale around this time of the year since its focusing on home improvement during the month of April.
Save on Energy
April temperatures are nice enough to help you bring down the cost of your electric bill.
For the month of April, you will continue to save money on clearances and home deals, and it gets better because May is good, so good!
Learn more when you read this post:
May
Depending on where you are living in the United State May is the month where schools are wrapping up, and the temperatures are just right!
Thanks to Memorial Day you are going to see tons of mega deals and about 20% of them are going to be focused home sales.
Appliances
Again, thanks to Memorial Day weekend you are going to see a big sale on appliances and most of them will be appliances such as refrigerators.
Keep your eye out for these sales and make sure you take advantage of them.
Small appliances
Mother's Day is happening this month, and you are going to see an increase of small appliances, and this includes vacuums.
Mother's Day
Be on the lookout for Mother's Day deals and coupon codes for your favorite retailers and restaurant chains.
Party Supplies
Graduation and Memorial Day means gatherings and you are going to start seeing sales on party supplies such as cups, plates, etc.
Mattresses
Around this time, you are going to see an increase in mattress sales, and I caution you to please shop around before making a decision.
Star Wars
Hello!! May 4th is Star Wars day; didn't you know about this? You are going to find at least 30% off on Star Wars merchandise.
Office Furniture
During May, you will see a big increase in office furniture clearance. This is due to the overstock of Tax time and to make room for Back to College and Back To School furniture. Many retailers need the space for their BTS season furniture and must get rid of their early-season furniture.
Flowers
You are going to see an increase in flower sales such as perennials. Take advantage of these flower sales during the month of May.
Conclusion
The springs months are full of ways to save money and if you are aware of how much you will be taking advantage of them too.
Each spring month, March, April, and May will bring you savings that basically covers all aspect of your life.
During the spring months, what are your best saving tips? Share it with us.