Instant Pot Chicken & Rice / Arroz Junto con Pollo
This post may contain affiliate links which might earn us money. Please read my Disclosure and Privacy policies here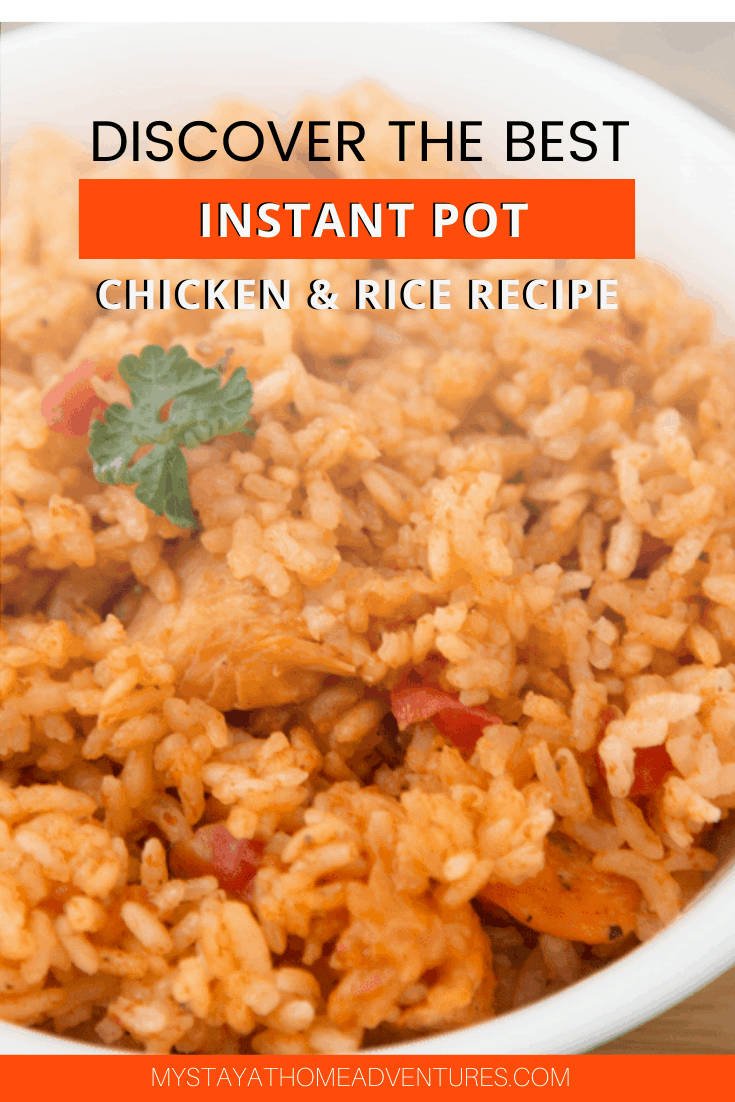 This simple Instant Pot One Pot Chicken and Rice or Puerto Rican Arroz Junto con Pollo is full of flavor and ready in less than 20 minutes!
Let's begin!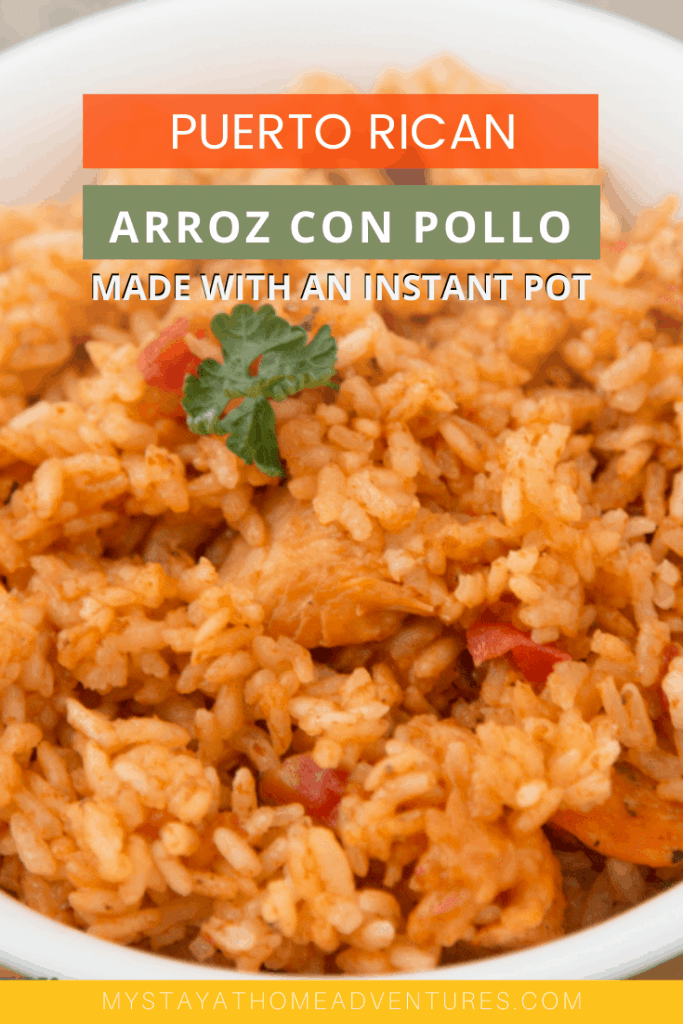 First know that to make this Instant Pot Spanish Rice with chicken we used this Instant Pot, an Instant Pot DUO60 6 Qt 7-in-1.
This means that when you press the rice button there are no minutes showing. It will stop once the rice is done. Which is pretty amazing!
Puerto Rican Rice and Chicken Recipe
This Puerto Rican Arroz y Pollo junto calls for sofrito and Sazon. You can purchase these items at your local grocery store or online.
Can you make Puerto Rican Rice without sofrito?
Yes, it happens! It has happened to me. When this happens, add about a tablespoon of chopped onions and cilantro while on sauté and taste it. Will it taste the same as sofrito? No, it won't, but it will give it a very similar taste.
What kind of chicken should I use for Instant Pot Chicken and Rice recipe?
For this Instant Pot Puerto Rican Chicken and Rice recipe, we used chicken breast. We recommend that you brown the chicken cubes on Sauté mode before adding the rice. You want to make sure that the chicken is cooked before eating.
Cutting the chicken breasts into small cubes will allow the chicken to be fully cooked.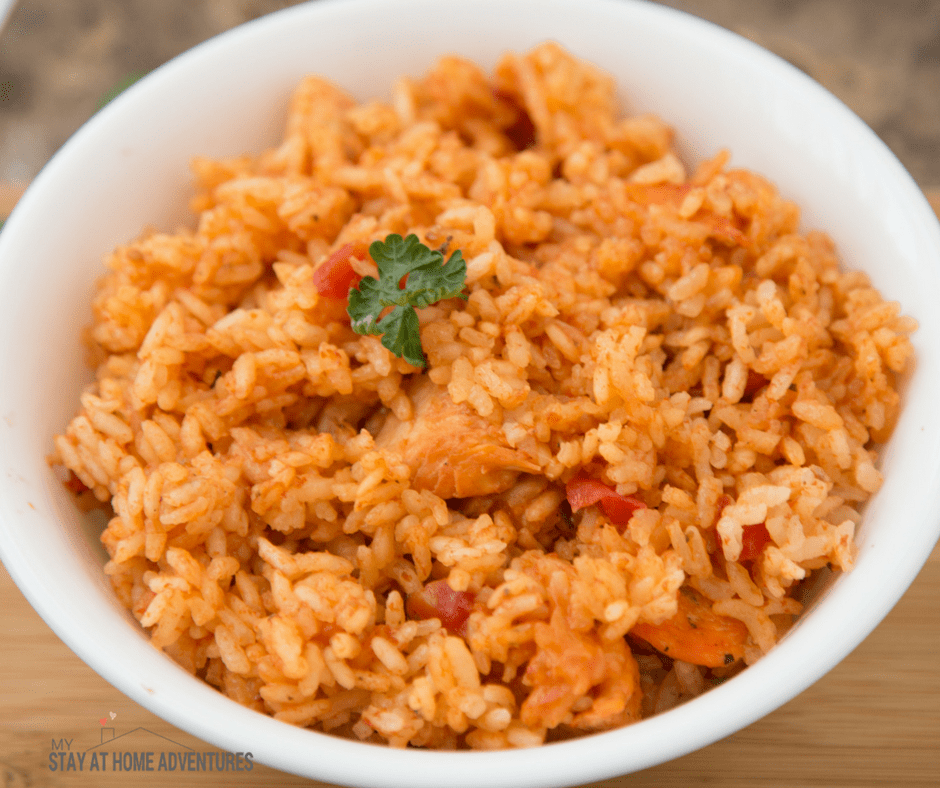 What type of Rice do I need for this recipe?
Rice is cheap and one of my 7 best pantry essentials for our budget to have! We use regular rice found at your local grocer. There is no need to buy Hispanic brand rice to make Spanish rice at all.
Can you use chicken broth instead of water?
For this Instant Pot Chicken and Rice, you can use chicken broth. It gives it a delicious flavor.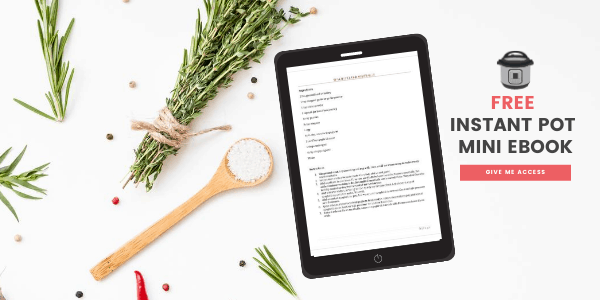 How to Cook Instant Pot Chicken and Rice
Before we begin, let me just say that I have been an avid Instant Pot user for years and every Instant Pot seems to require some tweaks here and there.
What are the Ingredients to Make Instant Pot Chicken and Rice?
The ingredients to make Puerto Rican style chicken and rice are the following:
olive oil
chicken breasts, cubed
sofrito
Salt & Pepper
Sazon
tomato sauce
diced tomatoes
water or Chicken Broth
White rice
Now that you have all of the ingredients it is time to make this rice and chicken recipe in the instant pot.
Follow the step below, please.
Hit the Sauté button on your Instant Pot and add the olive oil and the chicken.
Brown the chicken and stir until it starts to get brown on each side.
Next, add the sofrito and continue to stir for about four minutes.
Add salt and pepper, a packet of Sazon and continue to stir until for about 2 minutes.
Once you have stirred and the chicken seems browned enough, add the can of tomato and diced tomato and stir again until it starts to boil again.
Add the rest of the ingredients and stir on last time before closing the Instant Pot.
Once you close your Instant Pot, turn the valve to sealing.
Press the Rice button and wait.
I let the Instant Pot natural release for a few minutes, about 10 minutes.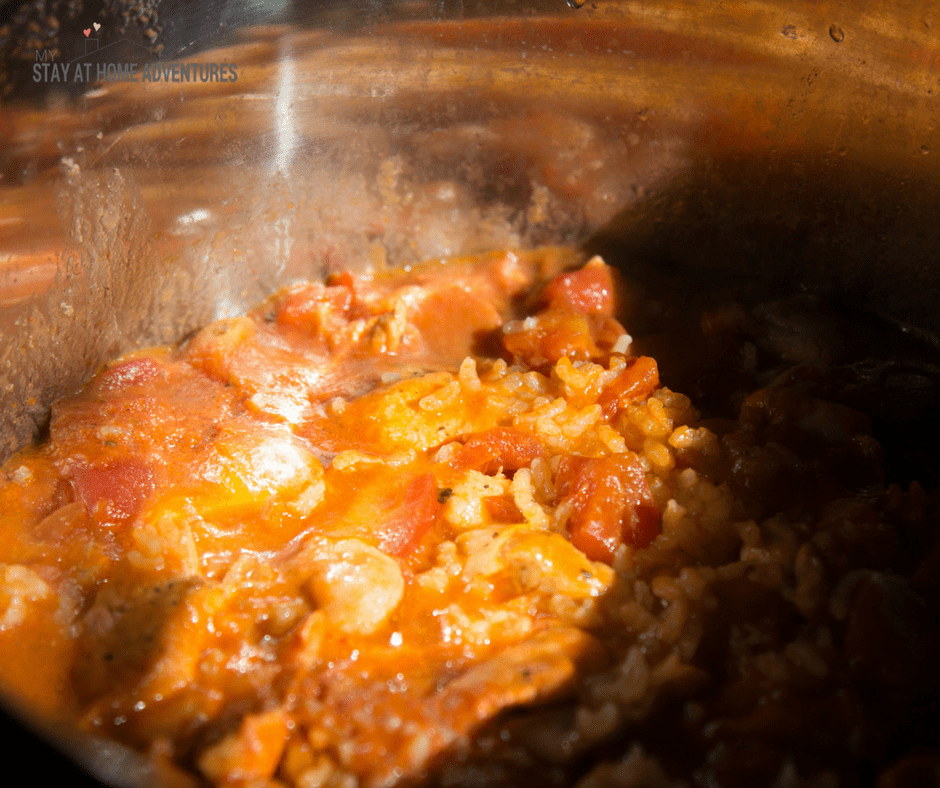 Your Instant Pot Puerto Rican Chicken and Rice Recipe is ready to serve.
Once you uncover the Instant Pot, stir the rice.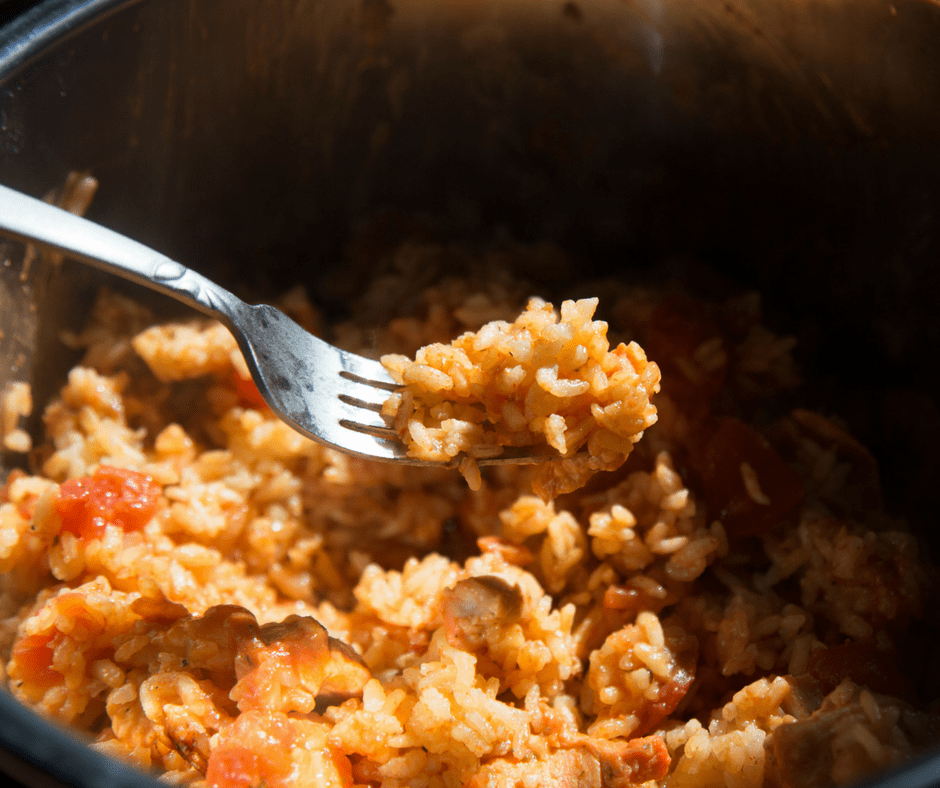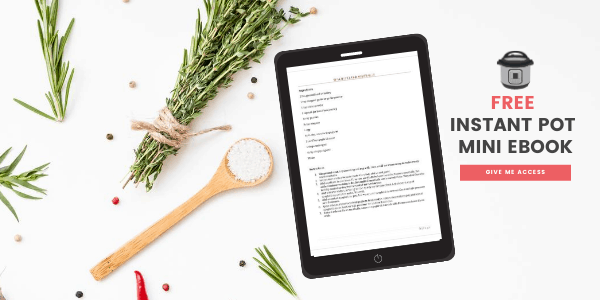 Instant Pot Chicken and Rice Recipe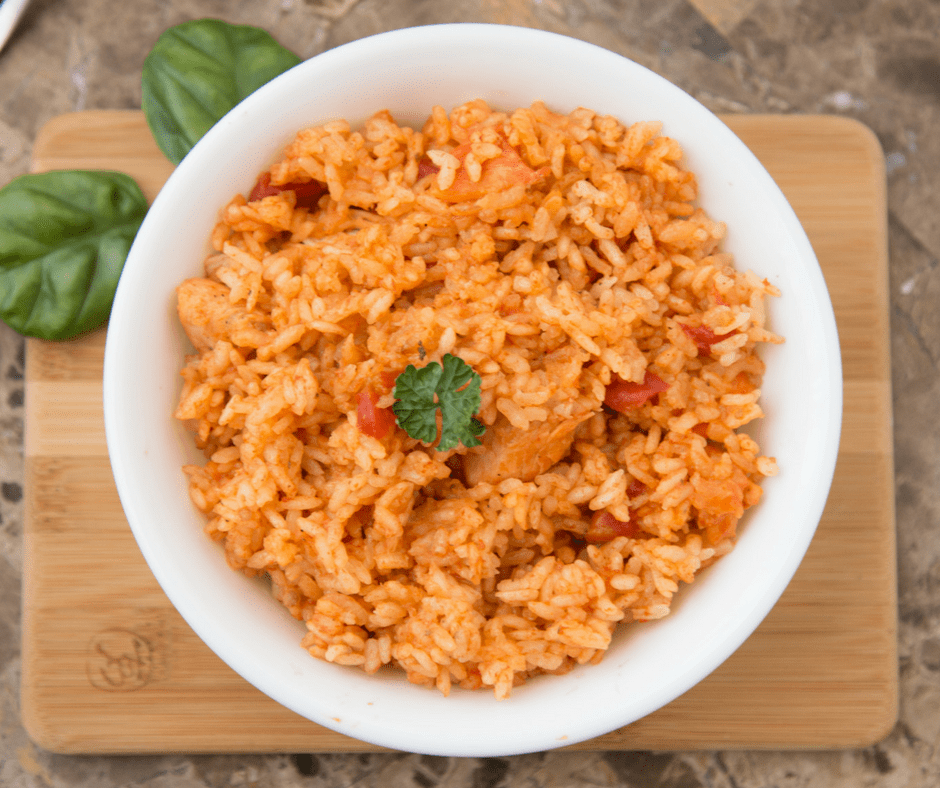 Now that you have all the information about making Puerto Rican style Chicken and Rice it is time to print the ingredients.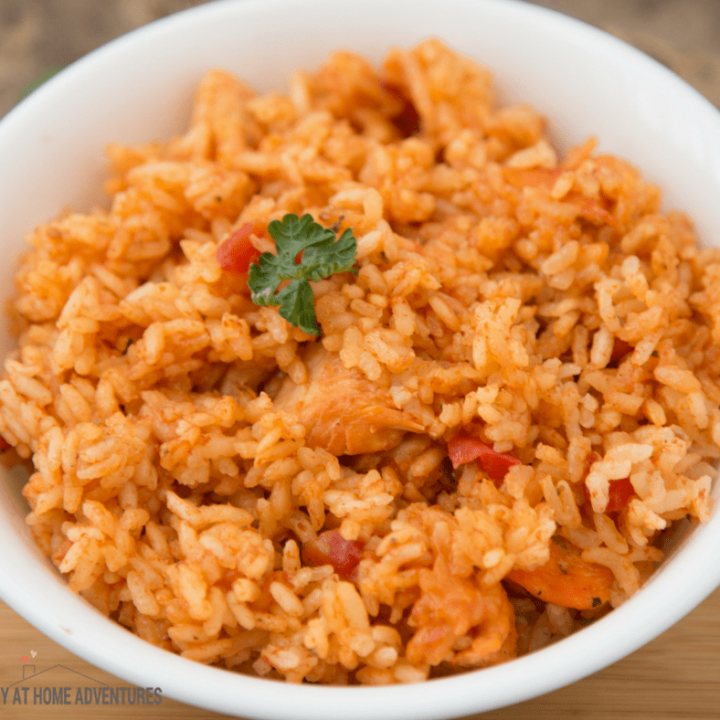 Puerto Rican Instant Pot Chicken and Rice
Ingredients
1 Tablespoon of olive oil
2 large chicken breasts, cubed
3 Tablespoons of sofrito
Salt & Pepper to taste
1 packet of Sazon
1 can of tomato sauce, 8 oz can
1 can of diced tomatoes, 14.5 oz - you can use Basil, Garlic, and Oregano flavor too!
2 cups of chicken broth or water
2 cups of rice
Instructions
Hit Sauté and add olive oil, chicken and sofrito and stir until meat is a bit cook (About 4 minutes)
Add salt and pepper and Sazon and continue to sauté for a few more minutes.
Add tomato and diced tomato and stir let it hit for another 2 minutes.
Add the rest of the ingredients and stir one last time.
Close the Instant Pot, turn the valve to Sealing and hit the Rice button.
Notes
You can add 2 Tablespoons of Spanish olives if desired.
Nutrition Information:
Yield:

8
Serving Size:

1
Amount Per Serving:
Calories:

151
Total Fat:

4g
Saturated Fat:

1g
Trans Fat:

0g
Unsaturated Fat:

2g
Cholesterol:

27mg
Sodium:

666mg
Carbohydrates:

16g
Net Carbohydrates:

0g
Fiber:

2g
Sugar:

3g
Sugar Alcohols:

0g
Protein:

12g
This data was provided and calculated by Nutritionix on 10/19/2019. We are not nutritionist and this calculations are for entertainment purposes only. Seek a licensed nutritionist for accurate calculations.
Love this recipe? Check out this IP recipe: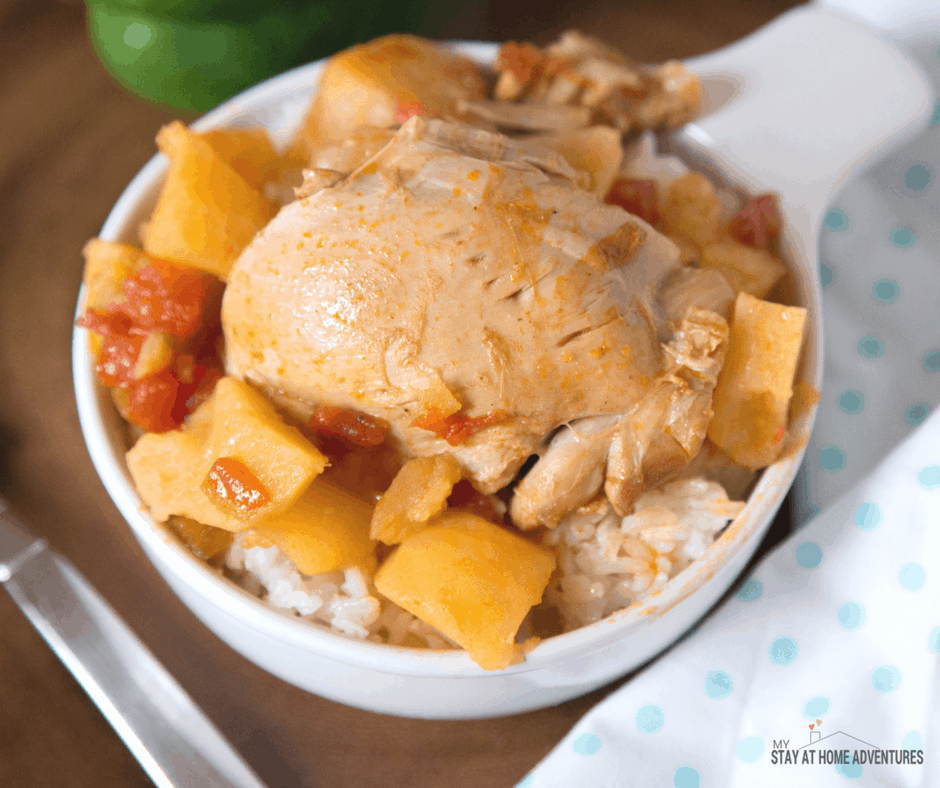 Arroz con Jamon/Spanish Rice with Ham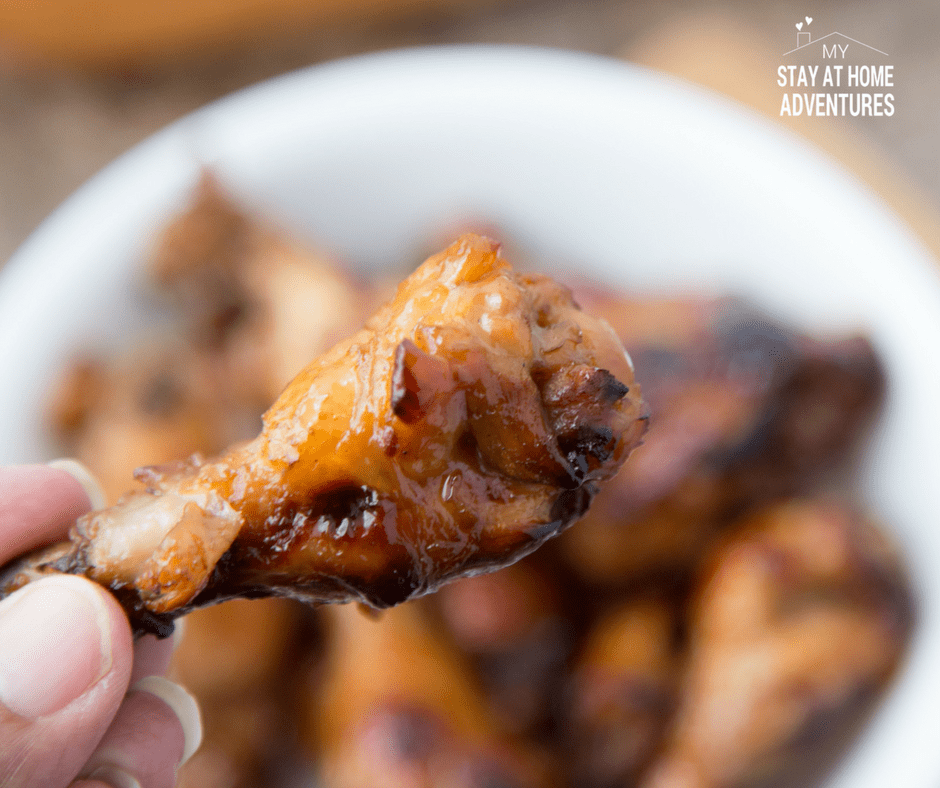 Instant Pot Sweet & Sour Chicken Wings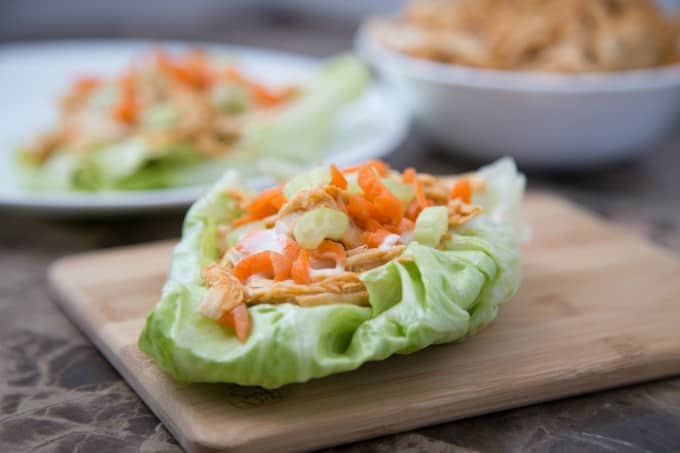 Instant Pot Buffalo Chicken Lettuce Wrap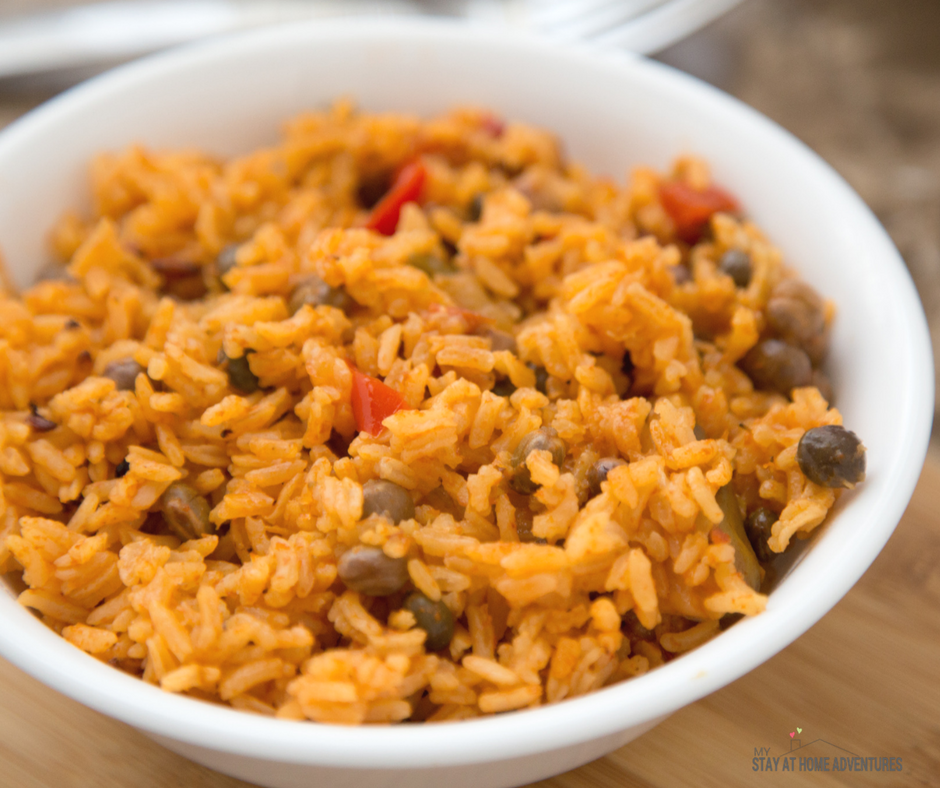 Try our Arroz con Gandules Instant Pot recipe!