Easy Puerto Rican Pork Fried Chops (Chuletas) Recipe
This post may contain affiliate links which might earn us money. Please read my Disclosure and Privacy policies here
Learn how to make juicy Puerto Rican pork chops from what style of pork chops to use to how to fry them.
Do you struggle to make juicy, mouthwatering pork chops? Due to its lean nature, pork can be hard to perfect. This means that people often end up with dry chops.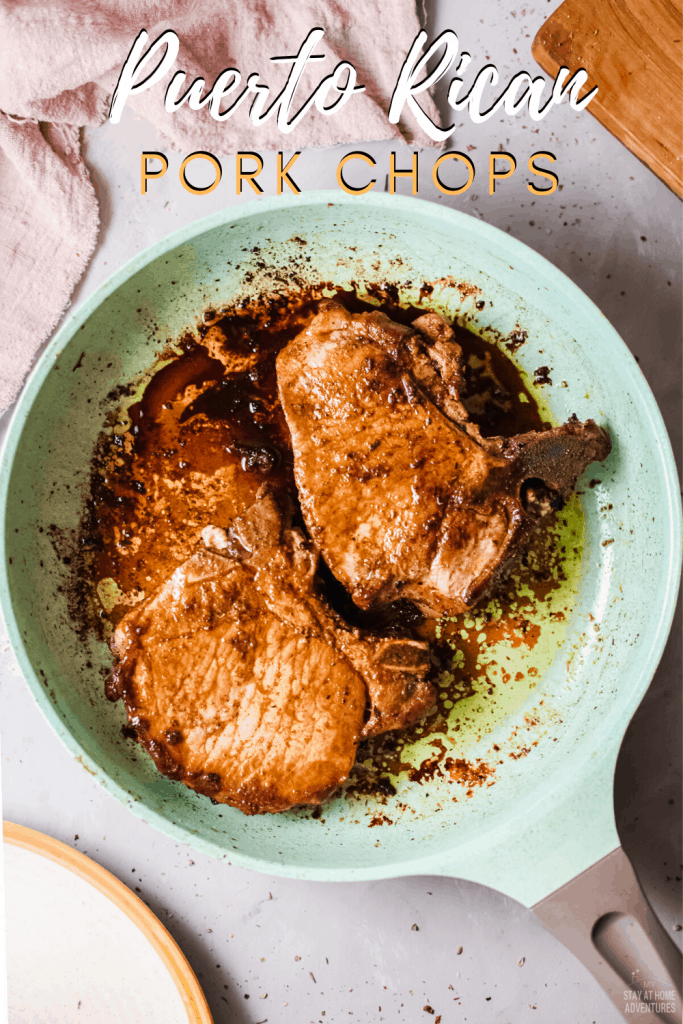 Often, the cause is due to rushing through the process. Puerto Rican pork chops, on the other hand, are made with love.
The cooking process results in a juicy, flavorful chop that your family will be asking for again and again. Let's take a closer look at how to make Puerto Rican pork chops.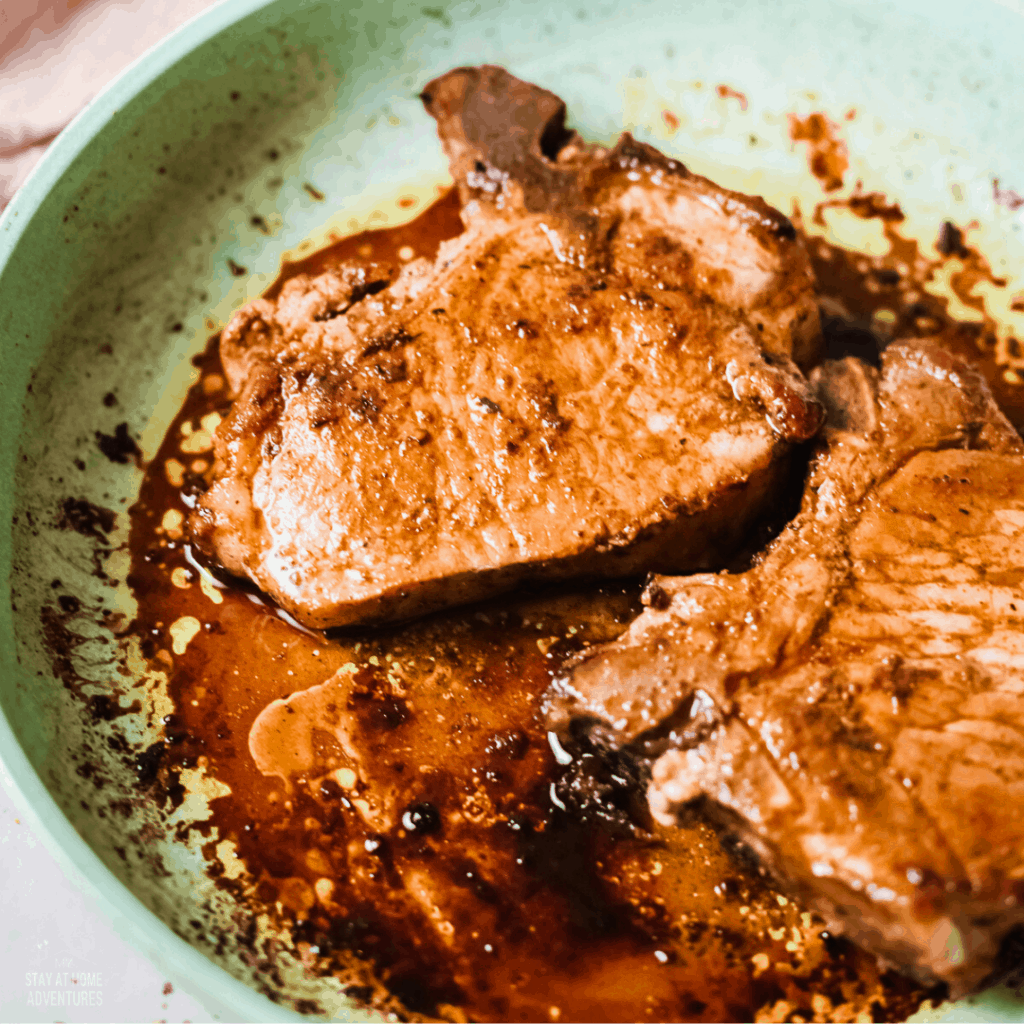 How do you make Spanish style pork chops?
Spanish style is a broad term and would depend on the area. However, Puerto Rican pork chops are well seasoned and then cooked in oil on both sides before being covered and steamed until done or popped in the oven. Both methods allow for the chops to remain juicy.
What are pork chops called in Spanish?
The Spanish term for pork chops is chuletas de cerdo.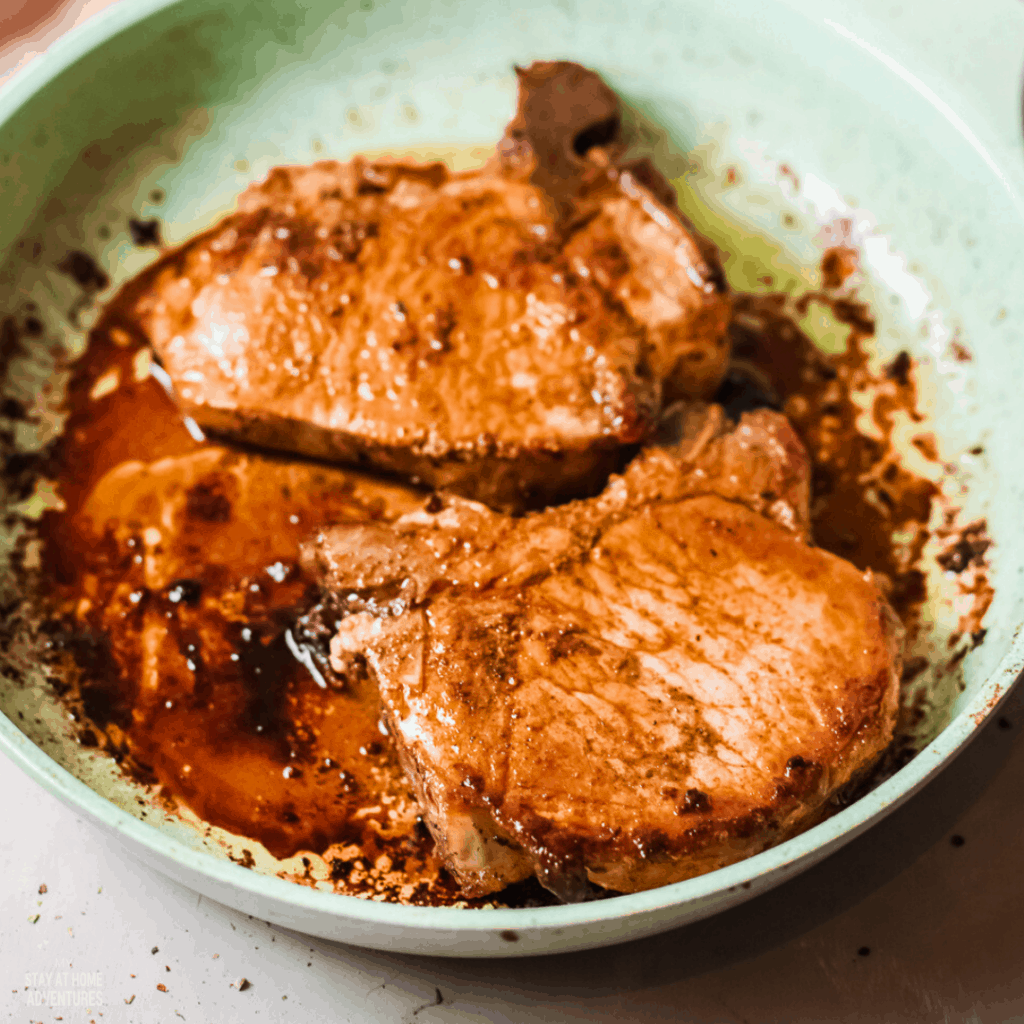 Best type of pork chops to fried?
If you want a juicy pork chop, it's best to get what are referred to as assorted pork chops. These are on the bone and usually have a bit of fat along the edge. Cooking with the bone in allows for moister meat.
Check out these Puerto Rican recipes:
What do you serve with Puerto Rican pork chops?
Puerto Rican pork chops are often served with rice, but you can serve them with french fries, mofongo, mashed potatoes, and more.
How long does pork chops last in the refrigerator?
Raw pork chops will last in the refrigerator for 3 to 5 days. Always look at the date on the package to determine the sell-by date. Once cooked, your pork chops will last 3 to 4 days.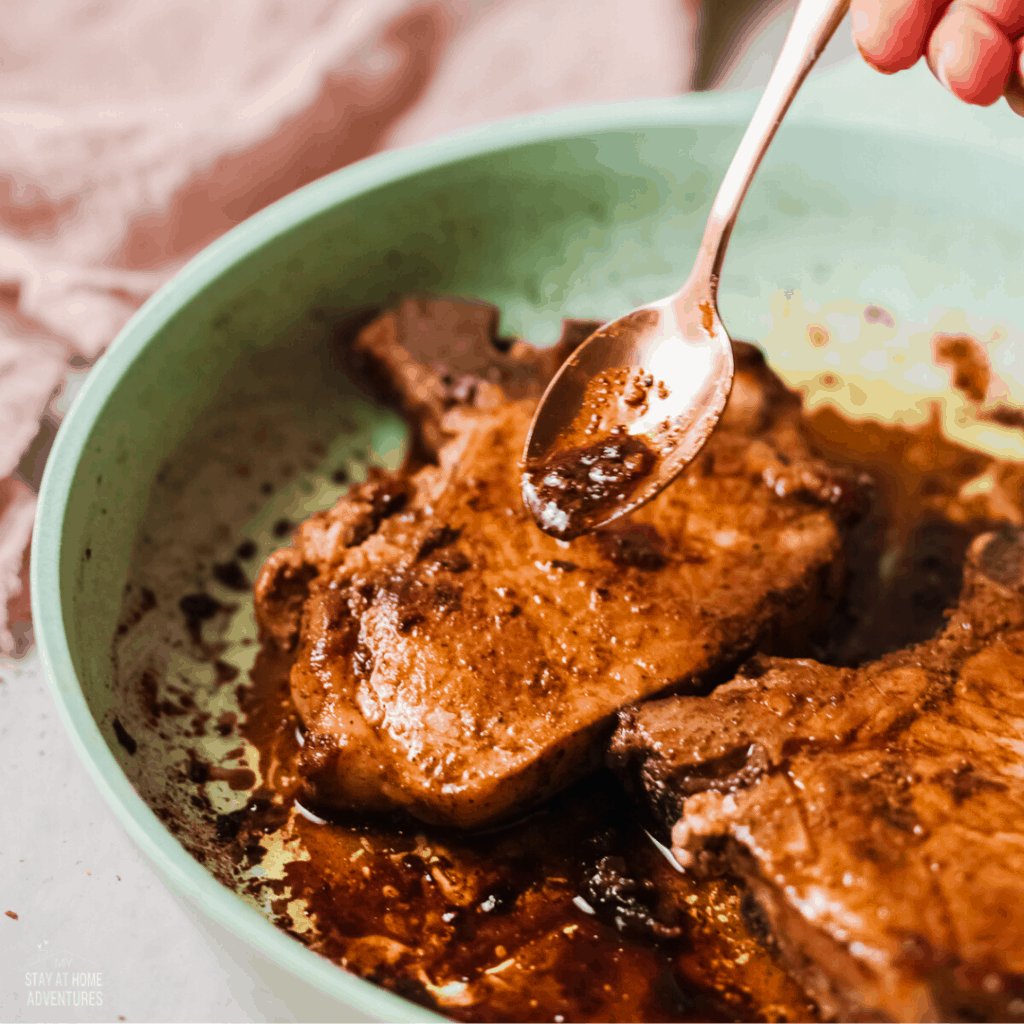 What are the ingredients to make Puerto Rican pork chops?
To make this Puerto Rican pork chops recipe you'll need the following ingredients:
Pork chops
Vinegar
Adobo
Garlic powder
Black pepper
Salt
Oil
How to make Puerto Rican pork chops
Now that you have gathered your ingredients it's time to make Puerto Rican pork chops. All you have to do is follow the steps below:
The first step is something that many people skip, but this leads to flavorful chops. You want to season your pork chops and then let them set for 10 minutes so that the meat marinates.
It may not seem like a lot of time, but it really does make a world of difference.
As the meat marinates, heat the oil in the skillet and then fry the chops on both sides for roughly 1 to 2 minutes, or until nice and brown.
You then want to reduce the heat, cover the skillet, and cook for 5 to 6 more minutes (3 minutes per side) until cooked through.
Allow the chops to rest a few minutes before serving. If you cut too soon, all the juice you worked so hard to maintain in the meat will run out.
Your Puerto Rican pork chops are ready to serve!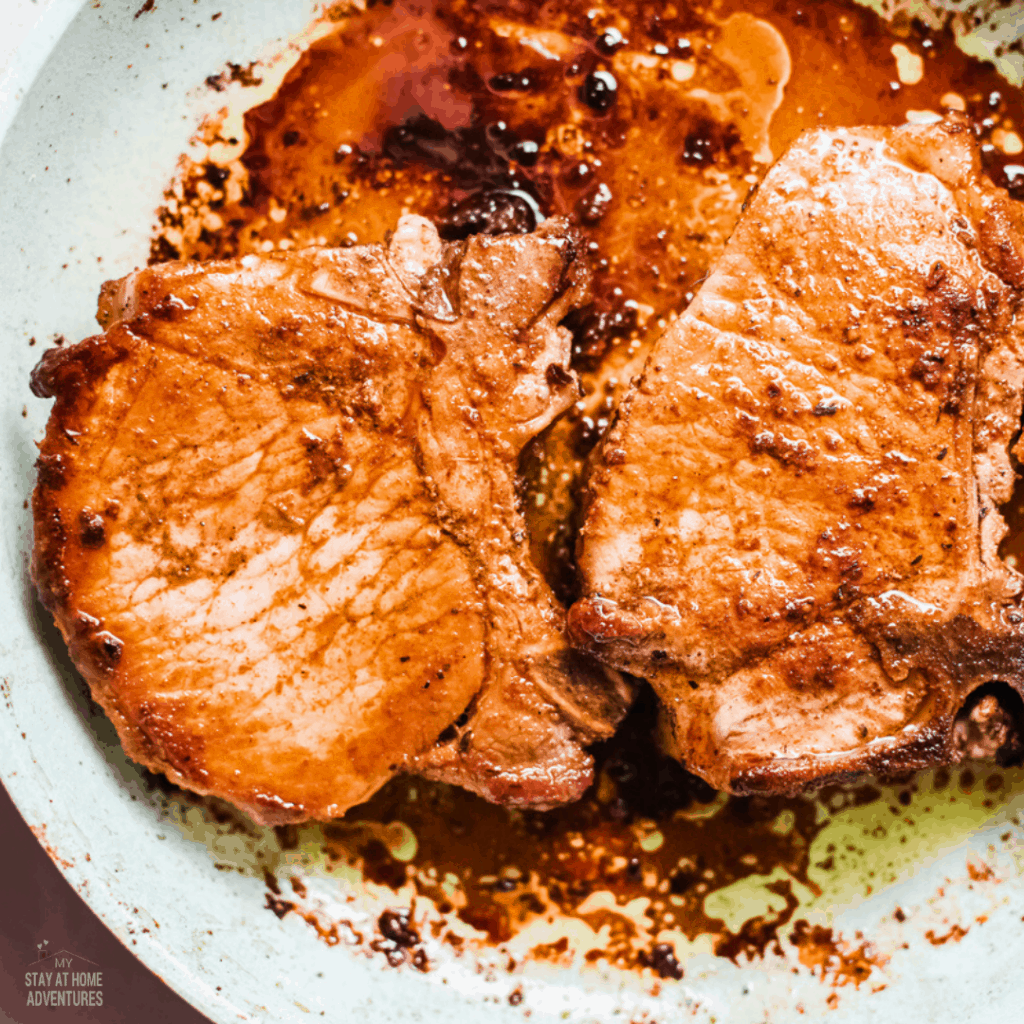 Puerto Rican Pork Chops Recipe
Now that you know everything you need to know about how to make Puerto Rican pork chops it is time to print the recipe.
To print the recipe, click the print button below. Want to save this recipe for later? All you have to do is use the share button to Pin it for later, Mix it or add it to your Yummly account.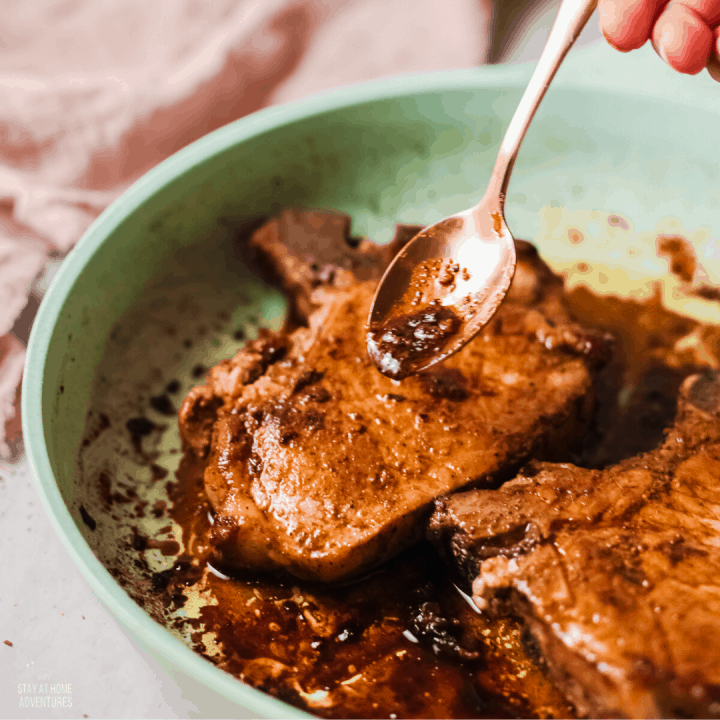 Puerto Rican Chuletas Recipe
Puerto Rican pork fried chops recipe is a quick and easy dish that can be served for lunch or dinner. The process of cooking the chops can also vary from deep-frying, pan-frying, or oven baking.
Every Puerto Rican family has its own version of this dish with slight ingredients and preparation methods.
Whatever your preference may be, these delicious pork chops are sure to become a staple in your home as well!
Ingredients
4 Pork Chops
2 Tbsp vinegar
3 Tsp adobo
1 Tsp garlic powder
½ Tsp black pepper
Salt to taste
4 Tbsp oil
Instructions
Rub both sides of each pork chop with vinegar, adobo, garlic powder, black pepper and salt. Let it marinate for 10 minutes.
Heat oil in a large pan or a skillet over high heat.
Transfer the pork chops and sear for 1 to 2 minutes on each side or until
golden brown.
Cover the pan with a lid and reduce heat. Cook the pork chops for 5 to 6 more minutes, turning them halfway until fully cooked.
Notes
I like to marinate the chops for around 10 minutes before cooking to let the flavors sink in. You can definitely skip the step if you're in a hurry, but why lose all that extra flavor?
Recommended Products
As an Amazon Associate and member of other affiliate programs, I earn from qualifying purchases.
Nutrition Information:
Yield:

4
Serving Size:

1
Amount Per Serving:
Calories:

457
Total Fat:

31g
Saturated Fat:

6g
Trans Fat:

0g
Unsaturated Fat:

21g
Cholesterol:

132mg
Sodium:

232mg
Carbohydrates:

1g
Fiber:

0g
Sugar:

0g
Protein:

40g
These nutritional calculations might not be accurate. Please speak with a licensed nutritionist to assist you.