Free Summer Activities for Kids During Quarantine
This post may contain affiliate links which might earn us money. Please read my Disclosure and Privacy policies here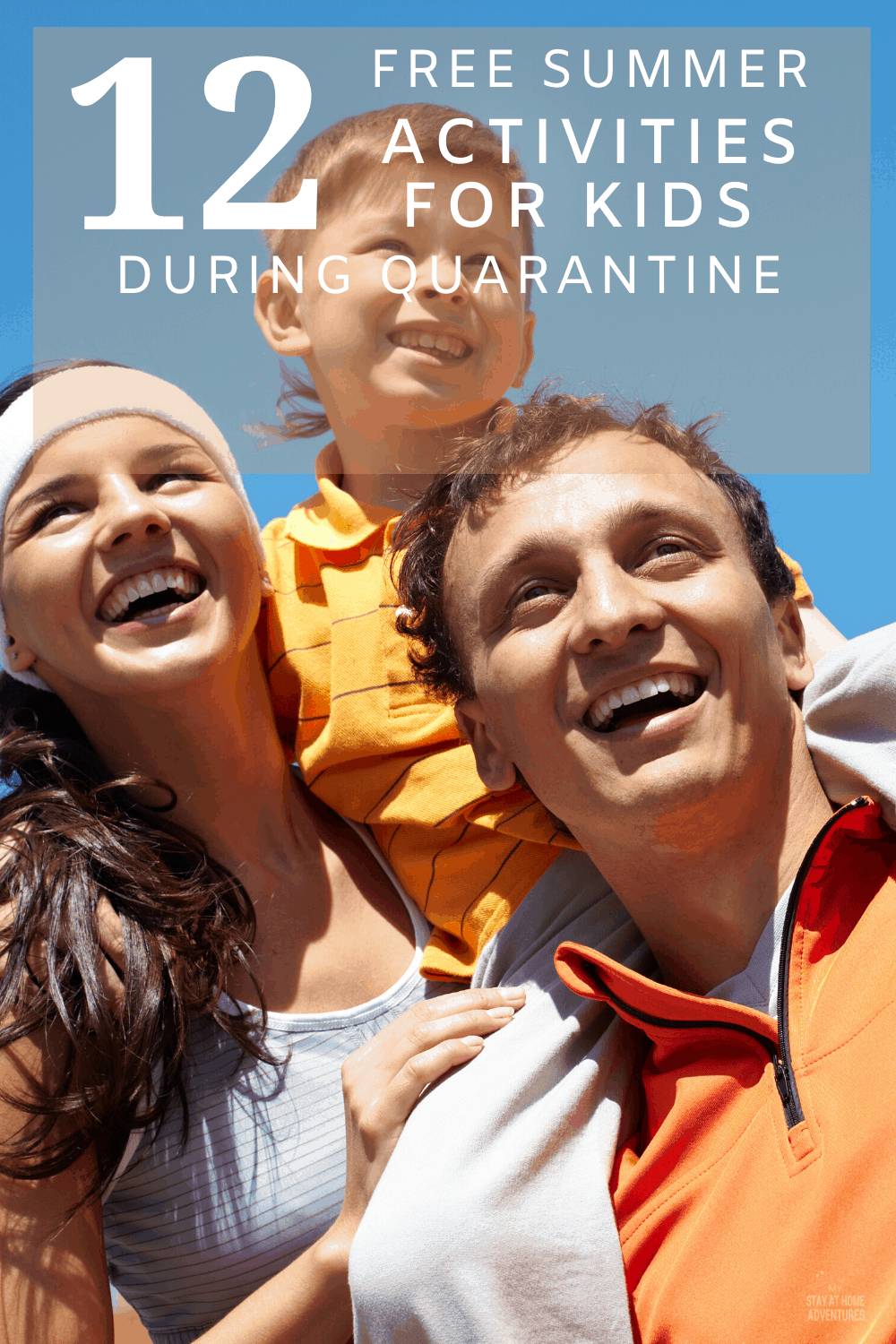 Summer is going to be a bit different this year due to the quarantine, but – then again – most things have changed.
The good news is that there are still great summer activities for kids during quarantine. Let's take a closer look.
12 Free Quarantine-Friendly Summer Activities for Kids
Backyard camping
Vacations may be canceled, but no one said you couldn't do a staycation! How about a fun camping trip in your own back yard? S'mores, hotdogs, a roaring bonfire, and a cozy tent. Your kids will love "getting away" to the back yard this summer.
Water balloon fights
Who didn't love having a water balloon fight as a kid? You can get water balloons at almost any dollar store or you can order online if your stores are closed. Use a storage tub and fill a bunch of balloons at once. This will allow for more fun without having to stop and fill more balloons.
You might like these posts:
Watch movies outdoors
Create an outdoor "drive in" with a large sheet and then put blankets down on the ground. You can project a movie onto the screen and let your family gather around to watch. It's a great escape from the monotony of indoor movies.
Free Virtual Museum
We all know how valuable museums can be. Museums around the country are showing free virtual tours that the entire family can enjoy. Set a day and time, grab some snacks and enjoy these educational free tours.
Go on a Picnic
Who said you had to go somewhere for a picnic? Gather up those yummy foods and head out to your back yard with a blanket. If the weather is bad, have the picnic indoors.
A picnic in the middle of your living room while the rain pours down outside the window can be a great way to spend an afternoon.
Head over and read 8 Never Thought Of Tips To Help You Save Money On Picnics to help you save money.
Arts and Crafts
Arts and crafts are always a great idea. Chances are you already have supplies on hand. If you're out of ideas, don't worry.
Just like museums, there are places that are offering classes online. You can also watch YouTube videos to discover new ideas.
Make useful things like potholders, rock walkways and art for the garden.
Start a Garden
Now another free activity you can do with your kids this summer is start a garden. There are so many ways to start a garden, indoors and outdoors.
You can grow herbs, flowers, you name it. There are so many ways your kids can enjoy growing a garden.
Below are three kid-friendly gardening ideas.
Binge Watch Movies
This is fun to do on bad weather days or even weekly. You can arrange a weekly "junk and movie" night, watching movies from Amazon Prime or other streaming services or cable services. Eat some fun food, set up blankets and comfy seating, and cuddle and enjoy.
Scavenger Hunt
Printable Summer Scavenger Hunt is such a great activity to keep your kids busy during the summer break.
Check out these Flashlight Scavenger Hunt and download the free printable.
Bake Something Together
Cooking and baking are always fun for kids because it's like arts and crafts. They can get messy and get to eat sweets. Plus, when you make things at home, they're naturally healthier even if it's a cookie.
Sightsee Locally
Quarantining has made it a bit more difficult to play tourist, even in your own back yard. However, in some areas, you can still visit parks, beaches, and a few other things depending on where you live.
Even just driving around town and seeing sites from the car can be fun. Remember the social distancing rules. Visit the areas that everyone from outside the area comes to visit. It's your chance to see the area from a tourist's point of view.
Walk Trails
A great free summer activity to do this summer is to walk trails and see nature. Because trails allow people to get exercise, many trails are still open.
Again, you will need to follow the social distancing rules. However, this is a great way to get out of the house and get a bit of exercise.
The quarantine has changed our lives and it can be hard for kids to grasp. Thankfully, there are still fun activities for kids to enjoy.