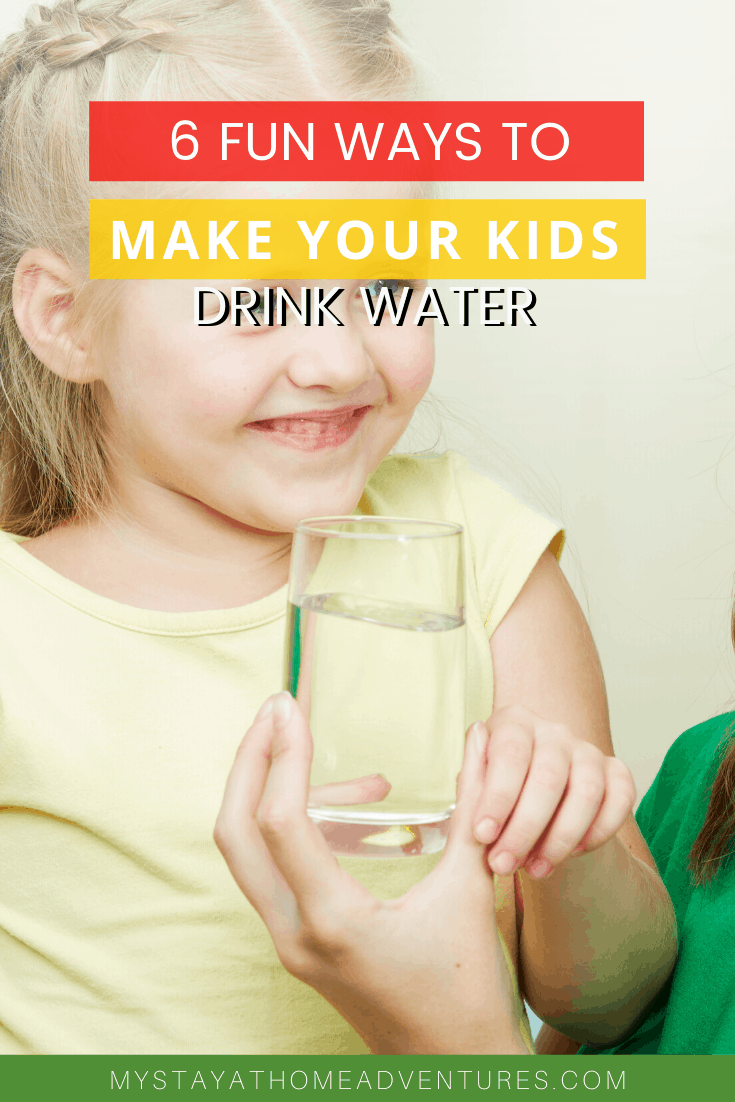 Let's face it, we want our family to eat healthy and drink more water but this is so easy said than done.
Sadly, in our country's diet, the consumption of sugar and calories makes it hard for kids to drink more water.
For these reasons finding creative ways to make kids drink more water is a top priority in our family.
My husband is a diehard water drinker and when we met I thought it was strange that will not drink anything but water.
The truth was that thanks to him changing his eating habits and increasing his intake of water helped him get rid of a few founds and gave him more energy.
Fast forward today and his habits have rubbed on to me and now that we have kids, my husband makes is a priority that our children drink water and lots of it.
As we came to find out, drinking water is one of the biggest healthy habits struggles we came to find out when it comes to wanting our kids to drink more water.
The truth is that water wasn't our kids' favorite once they were introduced to sugar.
And by sugar, I mean soda and other calorie fueled drinks.
With fruit drinks, sports drinks and other beverages everywhere they turned, the task of making our kids drink more water was difficult.
To show you how important drinking water is for us in a 2015 survey conducted by NESTLÉ® PURE LIFE®, moms and kids revealed many surprising insights about their hydration habits.
Drinking water is one of the biggest "healthy habit" struggles moms have with their kids (38%), even more than struggles like "eat your fruit" (29%), "get enough exercise (23%), "eat your breakfast" (19%), and "drink your milk" (18%).
Nearly 2 in 5 (37%) moms agree to let their child drink bottled water instead of out of a cup would help get their child to drink more water.
Kids who drink 4+ glasses of water per day are more likely to frequently exhibit healthy habits, such as:

Getting their own water when thirsty,
Eating their fruits and vegetables at mealtimes without reminders
Requesting healthy food and beverage options for school lunches
With statistics like this, it is very important that as parents we encourage our children to drink more water. Find creative ways to make our kids drink more water a top priority.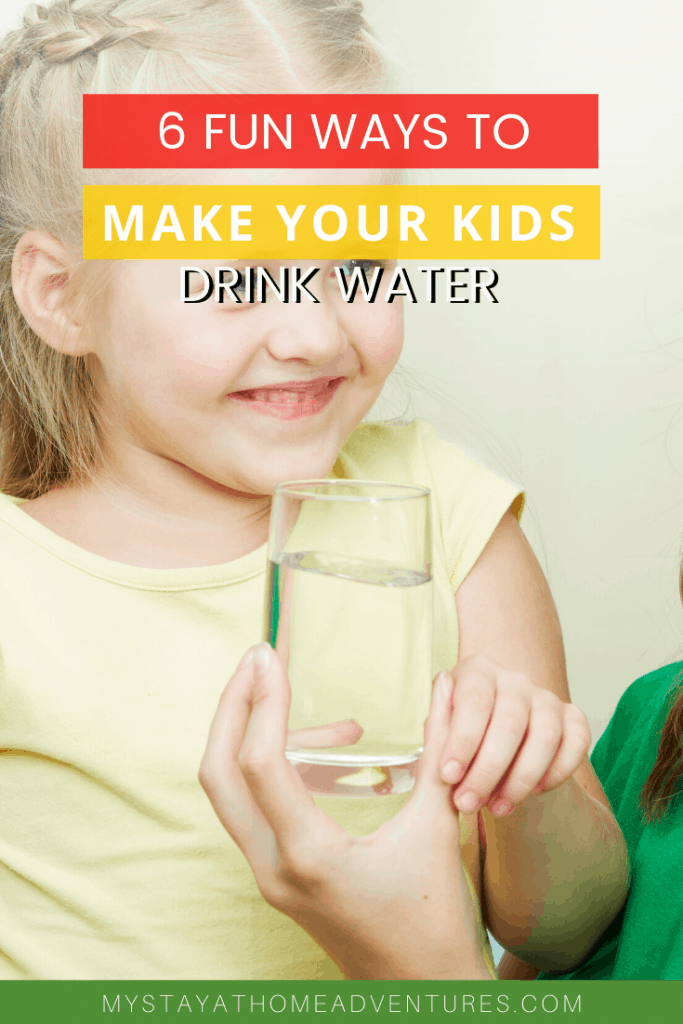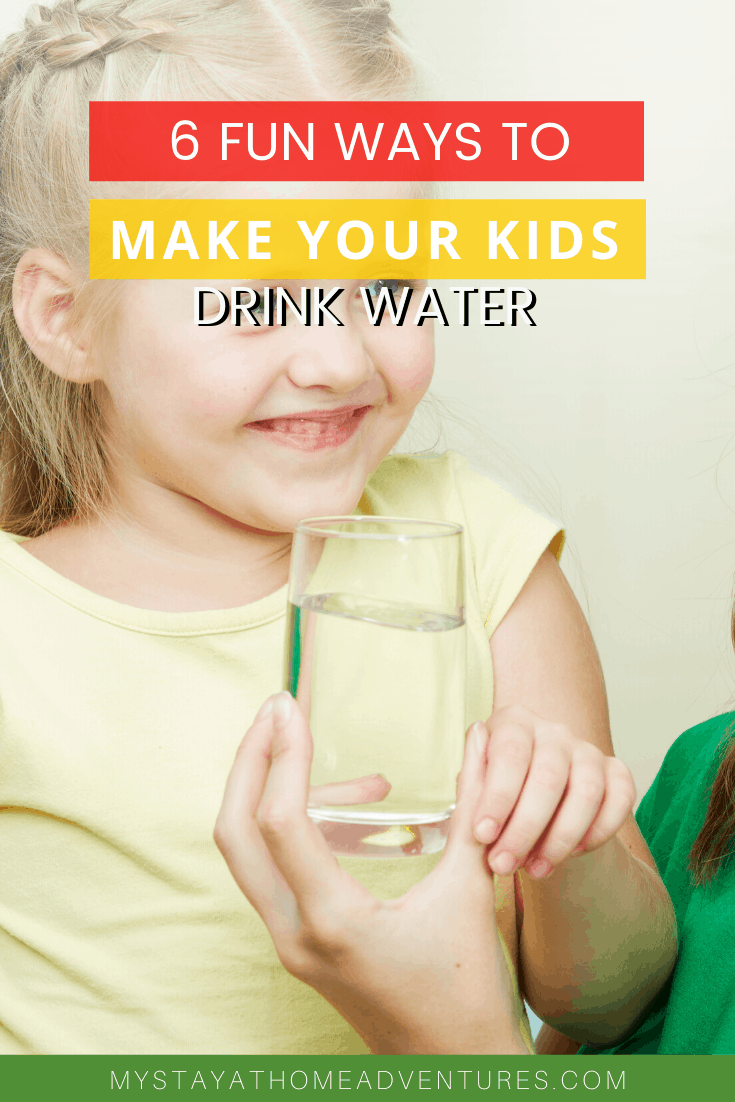 6 Ways to Make Kids Drink More Water
Water drinking doesn't have to be boring at all. I believe that you have to do what you have to do to make sure your kids drink more water.
If I could be creative in making them eat their fruits and vegetables then I could do the same to make them drink more water.
Throughout the years, we have come up with creative ways and I found many resources online as well.
One important thing to remember is that drinking water doesn't need to be boring at all. Remember that water is an essential nutrient for life!
Water also provides hydration as your family goes by through their day. While making your kids drink more water remember that you will hear these types of comments:
Water doesn't have any taste
I'm always thirsty after drinking water
Water doesn't give me any vitamins.
Water is boring
There's nothing fun about drinking water
The good news is that these comments will change as you implement your creative ways to make kids drink more water.
Buy Fun Cups
Some kids will enjoy drinking water in a fun cup they love. Make this cup their special water cups and make sure this cup is located in a reachable area so your child whenever they want to drink water.
Allow them to serve themselves
Making water assessable for kids will give them a sense of independence. By simply telling our children that they are welcomed to get their own water whenever they wanted to was like they won some sort of price.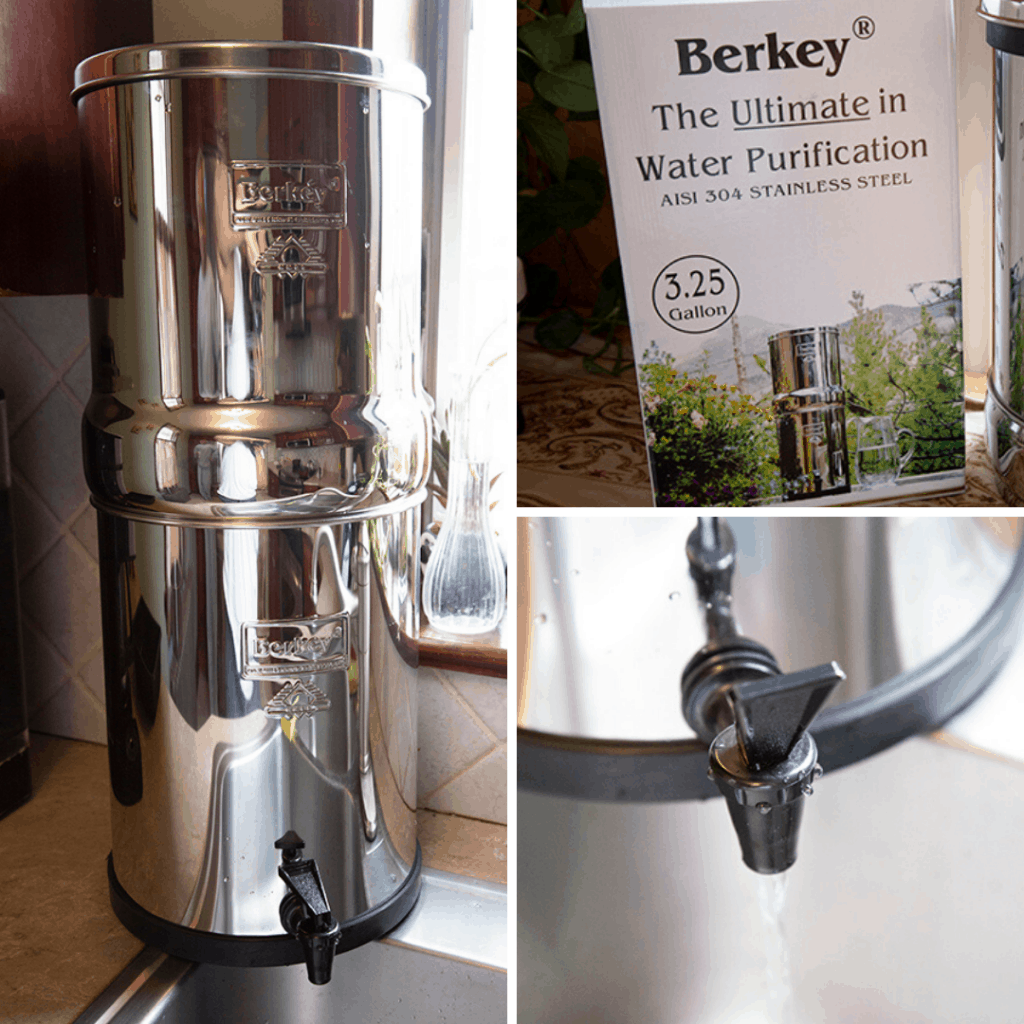 In our home, we have a refrigerator with a water dispenser and The Berkey Gravity -Fed Water Filter.
Now I can't take my fridge outside but during the warm weather we place The Berkey outside and our kids and family and friends have access to clean purify water.
Drink it With a Straws
Let them enjoy the water with a nice cool straw. The sillier the straw the "funnier" it will be for them to drink their much-needed water.
Add your favorite child fruit
Water doesn't have to always taste the same and adding a touch of fruit to their water will give them a boost or curiosity and they will learn another "recipe" to make good refreshing water.
Make it look "cool"
Create some cool looking ice cubes that your kids will love. Add some fruit in them if you want to help your kids drink more water. Find some cute ice cube trays and go out of town creating something fun for your kids' water.
Create cool water bottles
Have your kid decorate their water bottles any way they want. My boys prefer to drink their water in a special bottle where they have decorated it and made it their own.
DIY water bottle decorating is not hard and everyone gets to enjoy themselves and have fun. This also encourages kids to use their own bottle creation to drink more water!
What other creative ways do you do to make your kids drink more water?
The following two tabs change content below.
Latina mom of 4 married to wonderful Greek gentleman. Living in southeast PA and trying to juggle family and a household while trying to earn an income from home. Follow my stay at home journey as I discover how to earn money and save money so we can continue to live debt-free.
Latest posts by Joyce @ My Stay At Home Adventures (see all)