How to Save Money for Christmas Fast Using These 5 Tips
This post may contain affiliate links which might earn us money. Please read my Disclosure and Privacy policies here
December is here, and you just realized that Christmas would be here in no time and your finances are not where you want them to be.
You only have a few weeks before Christmas is here, and you want to make sure that you enjoy your holiday season without worrying about your finances.
So do you know how to save money for Christmas fast without stressing you even more now?
How do we manage to save enough money when the holiday season is around?
The good news, we can still manage to save money for Christmas fast; and the better story is that it's very attainable.
With a little hard work and effort, you will be able to save enough money for Christmas without getting into debt or creating more debt.
Sounds easy, but I know it is not.
Where do we start?
How are we going to be able to start saving money fast?
With the ideas and suggestions I will be giving you, you are going to be able to save some cash, and fast during the holiday season.
How to Save Money for Christmas Fast
We decided to write down a plan for Christmas
This method includes a list of what we wanted to do for Christmas. Do we want to travel, stay home, Christmas parties, etc.? We made a list like that to help and see what we need to cut and adjust.
Do we need to go to every Christmas gathering, birthdays, and travel long distance, or do we just stay home?
Writing down a plan of what we want to do this Christmas will help us stay focused. You see, we planned to spend Christmas in Poconos at a resort with the kids; to do something different this Christmas, and the way our finances were going earlier this year, it sure looked like it was possible.
Then reality threw us some curves, and looking at our finances; it is not possible for us to have a mini vacation this Christmas. Right now, we are planning on having a low key Christmas and relax Christmas day.
Go over our Christmas budget
I have mentioned before that every Friday, $20 goes directly into our CapitalOne 360 checking account.
With this account, we use our money for anything we need to get for Christmas. Having a Christmas account is a great thing to have because this helps you financially during the holiday season.
During the holiday, you don't have to be financially stressed and worry about what bills to pay or what credit card to use. Having saved for Christmas all year long will eliminate that.
One thing to remember is that this account is only for holiday spending, and any subscription fees (like Hulu, Netflix, Amazon price, etc.) we have throughout the year.
For us, having an online bank account is the best thing to do because there are no hidden fees, and it is entirely free!
Start working your budget
So we know that we want to increase our savings from now until Christmas, and we are willing to make some sacrifices to do this. We decided to cut back on categories in our budget like eating out and groceries.
This year, we have decreased our grocery budget because, well, we wanted to. When October started, we decided to cut back our grocery and to eat out and so far, we have been doing well.
We also cut back on buying a few things we needed around the house until we have these items go on sale; we are hoping around Christmas time!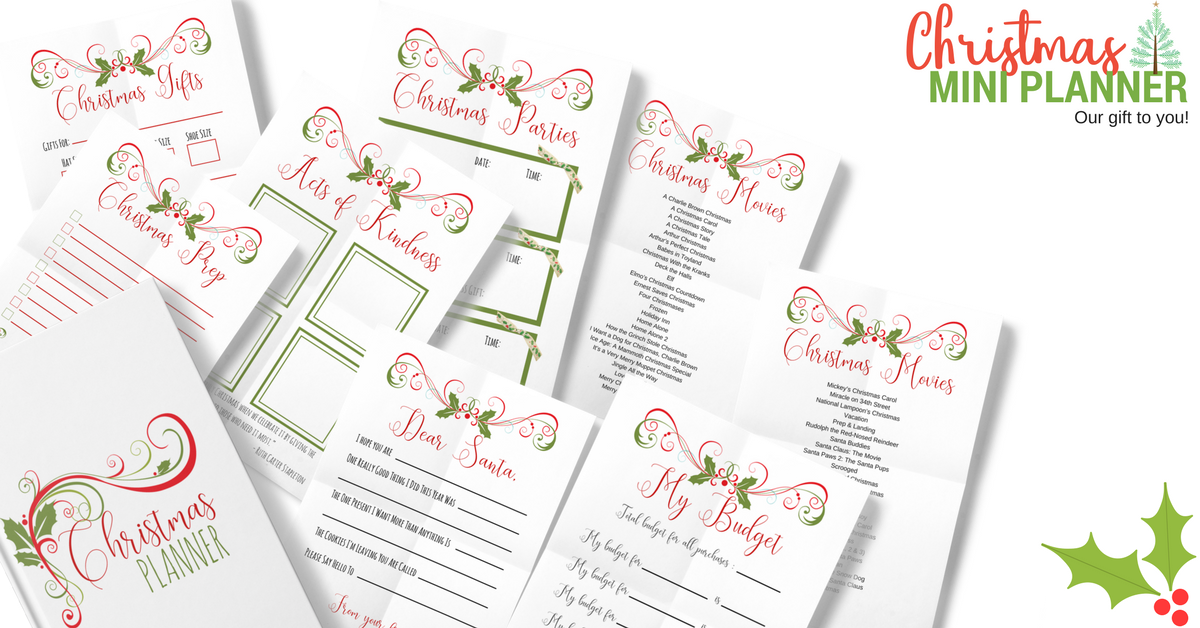 No wasting money on things we don't need
During the holiday season, overspending can happen. I mean everything seems to be on sale and temptation sets in. We go to the store set on getting one particular item, and end up with more than we anticipated.
The holiday season is the most prominent shopping season of the year. We love to shop and spend money during the holiday season, and for this reason, we have to be very careful not to buy things we really don't need.
Things we are going to try to avoid purchasing will be:
Photos with Santa
We can always find a place that offers them for free. Of course, my boys will be fine not taking a picture with Santa since they seem to be afraid of him. 😛
Christmas outfits
I admit I want my family to dress well for the holiday and family gatherings, but the truth is that this can be very expensive, especially when we are a family of 6. We will do with what we have and be okay with it.
Gift cards
Though I am a big fan of gift cards, and getting them for free is my favorite thing, when it comes to gifting gift cards, I have to be 100% sure the person loves it and is going to use it. I also have to be sure that I have exhausted other gift ideas.
Purchasing a small amount on a gift card to a location where the amount you need for an average purchase is way more, it's not going to make the person jump out to use it. If you purchase a gift card that is going to give that person something free, then chances are they will use it right away, vs. giving them a $5.00 gift card to their favorite restaurant for example.
Also know that many gift cards go unused, and do you really want your card to sit in a drawer collecting dust? If you don't know what the person likes, and you give them a gift card for a place that they don't go to or enjoy, it's not really a great gift!
Read more about gift cards here:
Christmas cards
Though I love them, Christmas cards can cost money, and mail them even more. So this year, we will cut back or not bother with them. We can always write more meaningful letters using good old pen and paper.
Avoid buying Christmas decorations
This year we will use what we already have, and if not, we will make them free! Learn how you can decorate your home for free this Christmas.
Use a money saving app
Another way we are saving money is using this money saving app called Digit, and honestly, we love it. We started using this app at the end of July 2016, and as of now, we have saved over $3000! Of course, this means that we are going to keep this app and see how far we can grow our savings with it.
We also discovered this latest app to help you save money called Qapital and so far they don't have a fee and works similar to Digit, but the money is transferred to one of your accounts.
Conclusion
There are many ways you can save money for Christmas fast, and with determination and intensity, you can save as much or as little as possible. It all depends on you!
Your turn: When it comes to saving money for Christmas fast what are your tips?