Free Summer Activities for Kids
This post may contain affiliate links which might earn us money. Please read my Disclosure and Privacy policies here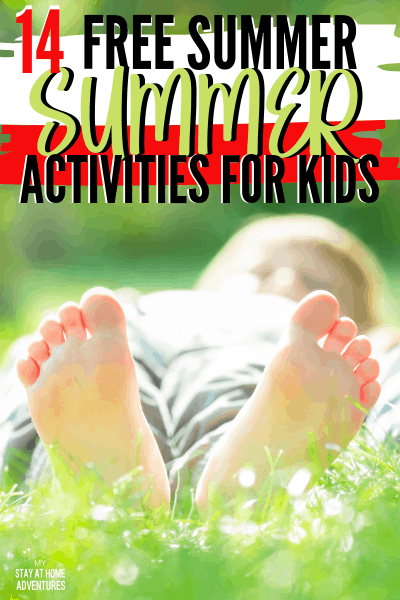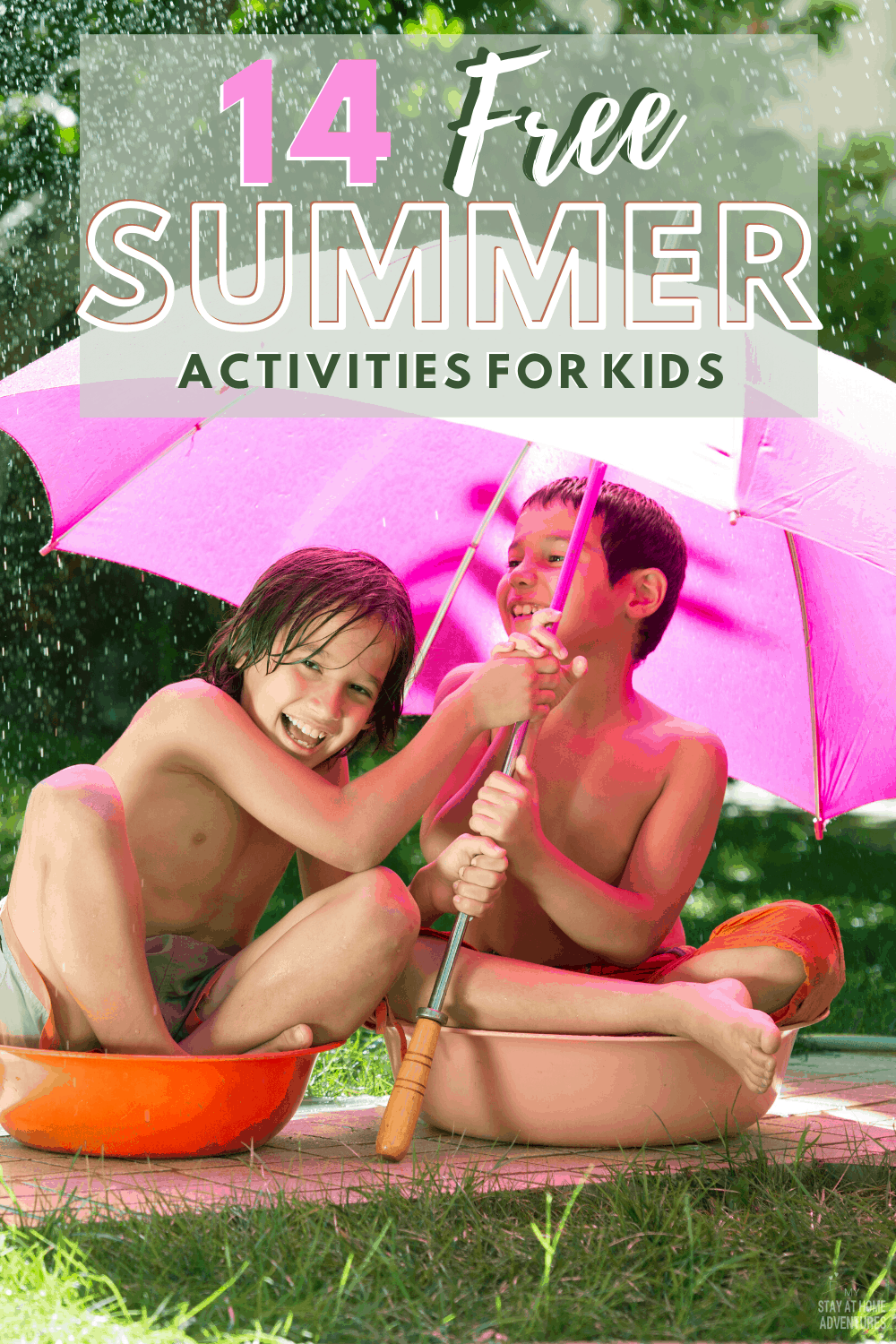 Let's get to the point because I'm pretty sure if your summers are like mine, we need to tackle the famous summer boredom with these free summer activities for kids.
It's crucial to keep kids moving this summer, and I know it might not be as simple as that because, you see, we must be conscious of how much money we spend.
Believe me; I get it.
For many families, summer can affect them financially and even more than the holidays season! But, the one thing I want you always to remember is this:
You don't need to spend money to have fun this summer and create memories.
So, keep that in mind.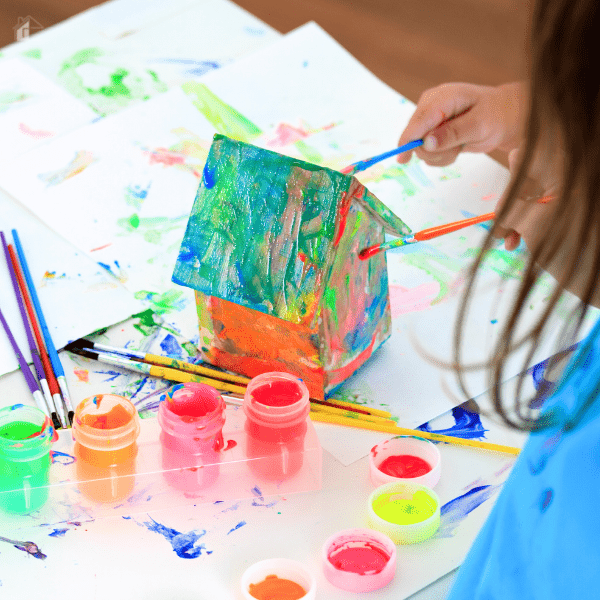 14 Free Summer Activities for Kids
Below is a list of free activities you and your child can enjoy this summer. Let's begin!
Work on a Farm
Check locally because you and your family might be able to work on a farm for free. In addition, some farms will teach you and your kiddos about farm life, and you get to do real farm work.
This all depends on the type of farm you stay on, and many have requirements. For example, you might learn how to feed chickens, milk goats, among other things.
To learn more about working on a farm this summer, visit this link.
Free Local Museum for a Day
Many museums offer free admission and outdoor events. In addition, local smaller museums and planetariums provide free events for locals.
Find out what those days are and make plans for you all to attend and enjoy the day.
Free Building Workshops
Home improvement stores like Home Depot and Lowe's offer free building workshops for kids. What's fun is that kids get free aprons, goggles, plus the supplies and tools to build their projects.
Help is available as employees are available to help little ones with their build.
To find out when Home Depot will host its popular free kids' workshop click this link.
Go on a Picnic
Another free summer activity for kids is going on a picnic. Let's be honest, eating out is expensive, so why not enjoy a family picnic at the park with food you already have in your home.
Head over and read 8 Never Thought Of Tips To Help You Save Money On Picnics to help you save money.
Arts and Crafts
Like free kids build workshops, many parks offer free crafts and art. You can even make some crafts at home.
Make valuable things like potholders, rock walkways, and art for the garden.
Check out these kids' crafts ideas:
Start a Garden
Another free activity you can do with your kids this summer is starting a garden. There are so many ways to start a garden, indoors and outdoors. You can grow herbs, flowers. You name it. There are so many ways your kids can enjoy growing a garden.
Below are three kid-friendly gardening ideas.
Binge Watch Movies
This is fun to do on bad weather days or even weekly. You can arrange a weekly "junk and movie" night, watching movies from Amazon Prime or other streaming services or cable services. Eat some fun food, set up blankets and comfy seating, and cuddle and enjoy.
You can check this list of 100's of Kids Movie On Netflix to help you start planning.
Scavenger Hunt
Printable Summer Scavenger Hunt is a great activity to keep your kids busy during the summer break.
Bake Something Together
Cooking and baking are always fun for kids because it's like arts and crafts. They can get messy and get to eat sweets. Plus, they're naturally healthier when you make things at home, even if it's a cookie.
Visit the Library
Head over to your local library and sign up for fun, free kids' events such as the Lego club, where kids can get to build and have fun.
Volunteer Together
There are many ways you can volunteer as a family, depending on the ages of your kids. For example, you can adopt a highway and clean up trash, volunteer for Habitat for Humanity, or help feed people in a soup kitchen.
Maybe pets are more your thing – then you can all spend time helping at your local animal shelter by feeding, walking, and cleaning up after animals.
Get More Involved in Your Church
If you attend church, this is another inexpensive way to enjoy family activities. Churches, especially large ones, have many activities besides church on the Sabbath.
Yes, you will have to join and pay your tithes, but usually, you only pay what you agree to, making the activities you do with your church inexpensive.
Sightsee Locally
Put on your tourist shoes and visit your town as an outsider. What do they look at in your area (or within an hour from your home)?
Do those touristy things. This may cost some money, but it's one of the few things on this list that does.
Money-saving posts you are going to love:
Walk Trails
A great free summer activity to do this summer is walking on trails and seeing nature.
Doing fun things with your family without spending a lot of money makes the time together even more enjoyable due to the lack of money-related stress.
Remember that no matter what you choose to do, the essential factor is spending stress-free time together, entirely focused on each other.
Your turn: You read free summer activities for kids. Do you have any other ideas to add?