Is no surprise to many of our readers that we love eating rice in our home. We love Spanish rice, and we make it in any way, shape, or form we can think of. The good news is that we have gathered the best Spanish rice recipes for you to try to make at home.
The good news is that these Spanish rice recipes are for everyone from adding green chiles to seafood, you will find it here. Even rice dessert recipes are available on this roundup. Hope you enjoy!
17 Of The Best Spanish Rice Recipes
Instant Pot Spanish Rice with Ham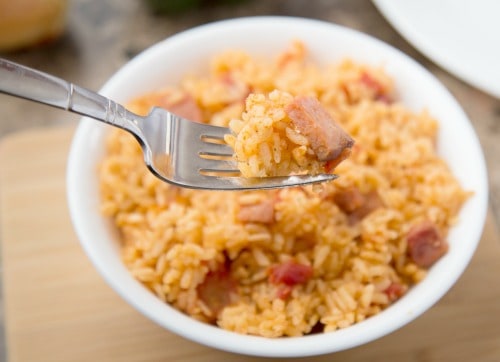 Instant Pot is the new thing, my friends! Check out this Spanish rice with ham recipe that will have everyone talking!
Zippy Spanish Rice Soup Recipe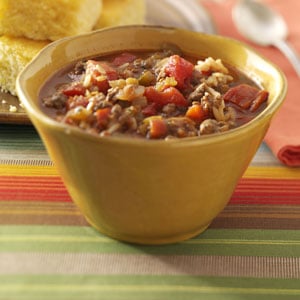 Via a Taste of Home
Zippy Spanish Rice Soup – I love how this recipe was created from a ruined Spanish rice dinner. Made with ingredients such as diced tomatoes, taco seasoning, and more, you sure are going to love this Spanish rice recipe.
Slow Cooker Spanish Rice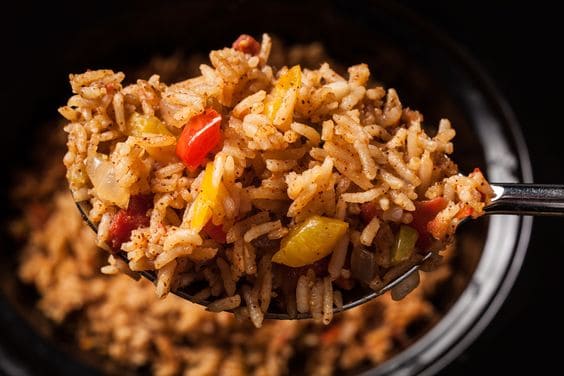 Via Chowhound
This Slow Cooker Spanish Rice recipe is so laidback is made in a slow cooker. How laid-back can you get!
Easy Spanish Rice in the Rice Cooker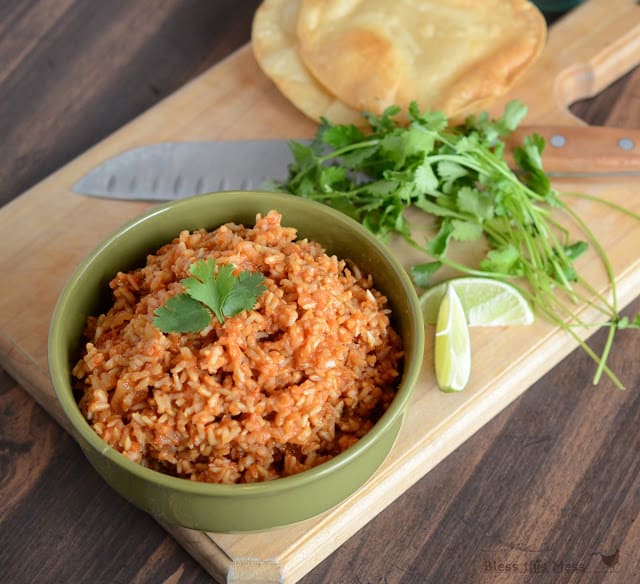 Via Bless This Mess
If the slow cooker to make Spanish rice is not your thing, try using a rice cooker. This Easy Spanish Rice in the Rice Cooker recipe will show you how it can be done.
Spanish Rice with Chicken Arroz Junto con Pollo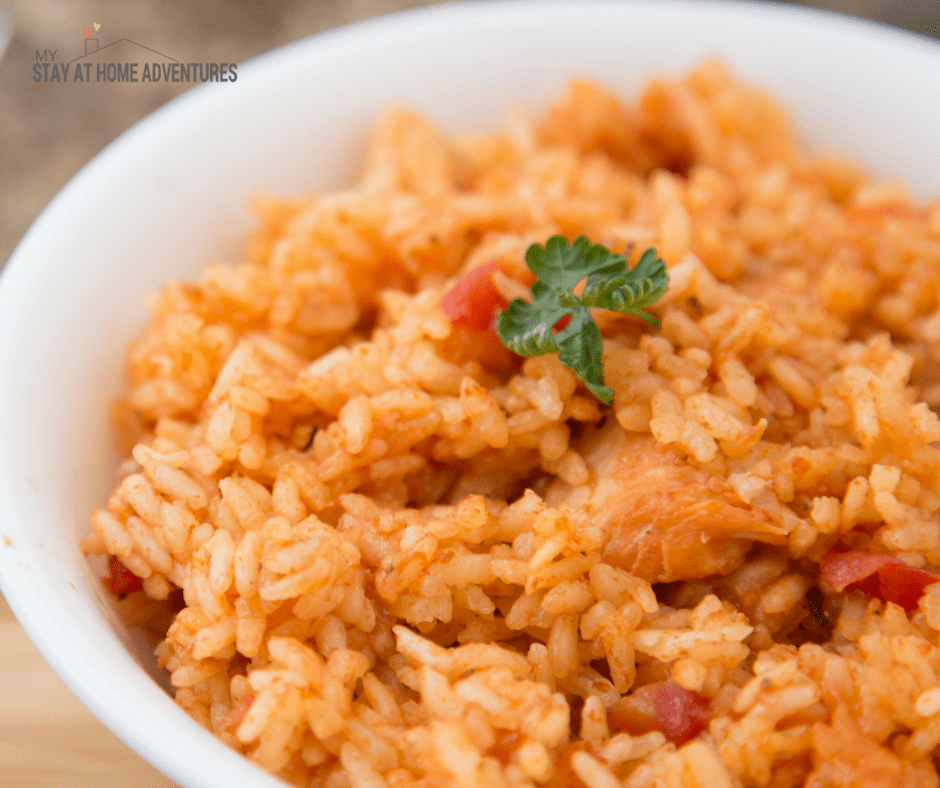 via My Stay At Home Adventures
Learn how you can make the best tasting Arroz Junto con Pollo with this Instant Pot recipe!
20 Minute Spanish Rice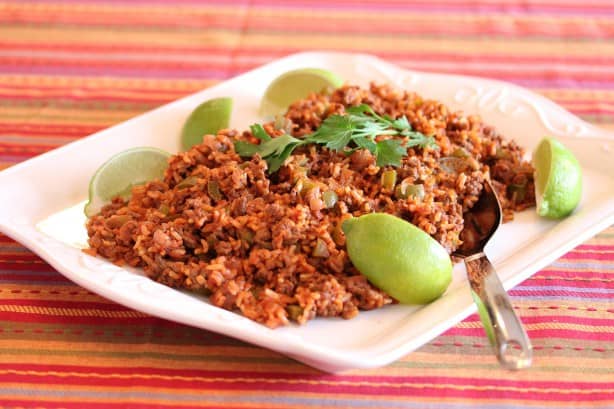 Via Lisa's Dinnertime Dish
This Spanish rice recipe only takes 20 minutes and don't let that hold you back because it is pack with flavor, my friends. Can we say jalapenos?
Spanish Rice with Chorizo, Shrimp, and Mussel Paella
Via 12 Tomatoes
Yes, YES! This Spanish recipe is full of flavor, and with ingredients like shrimp and chorizo, you will be tasting a bit of Spain with each bite.
Arroz Con Gandules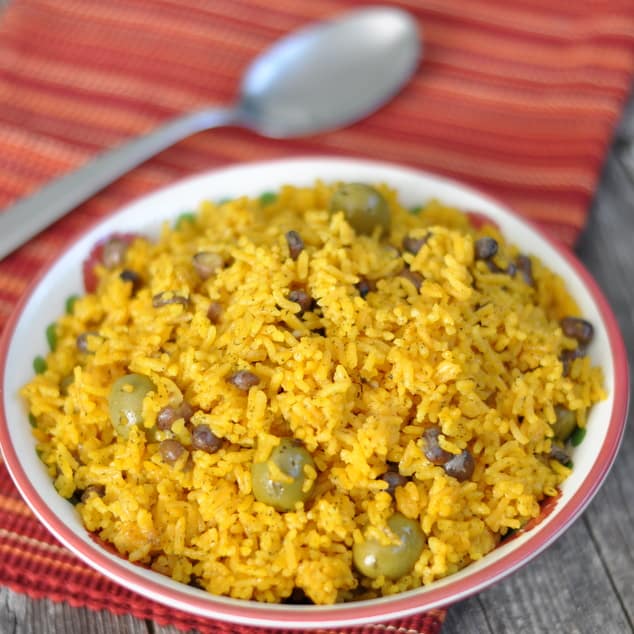 Via My Love for Cooking
This is a side dish that many Puerto Ricans, including yours truly, eat a lot during the holiday season. It is a traditional dish full of flavor and brown pigeon peas.
Rice with Ribs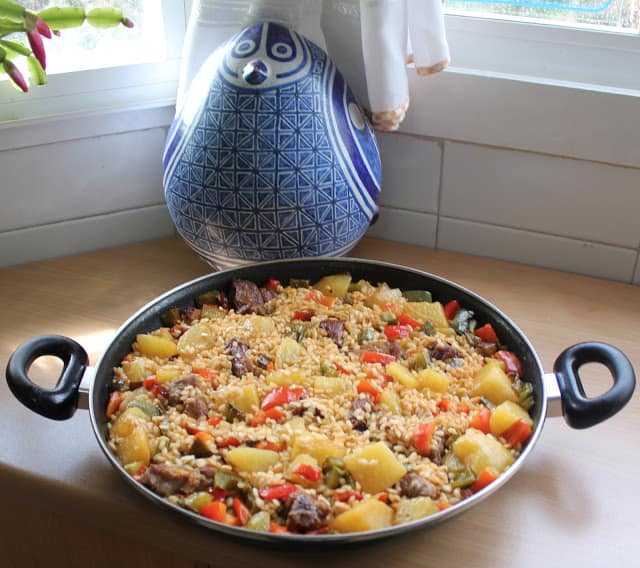 Via Morita Pititona
You get the best of everything with this Spanish rice with ribs recipe. From ingredients like red peppers and ribs, you are going to fall in love with this recipe.
Spanish Rice with Ground Beef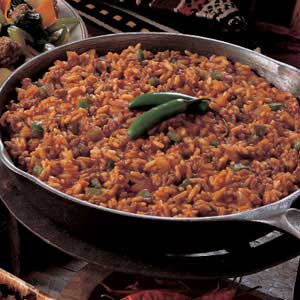 Via Taste of Home
This delicious Spanish rice with ground beef recipe sounds fabulous right now.
Arroz con Chorizo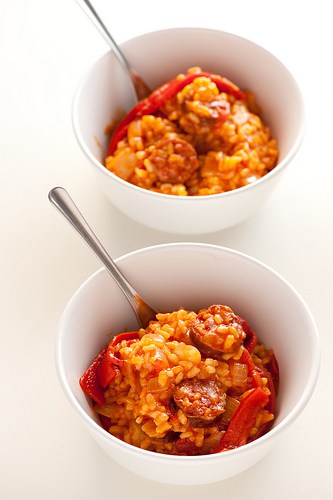 Via The Stone Soup
If you are looking for Spanish rice with chorizo and not the season this recipe is pretty simple and delicious.
Mexican Red Rice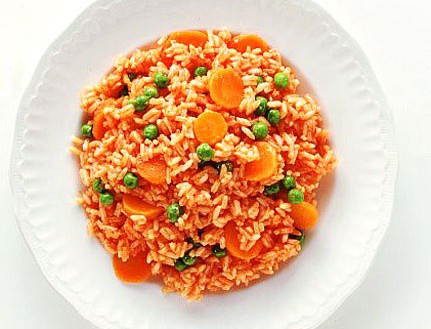 Via Mexico Food and More
You can't complete a meal without Mexican red rice, and this recipe will show you how to create it.
Mexican rice
Via Chef In You
This Mexican rice recipe only takes 15 minutes to make.
Spanish rice with chicken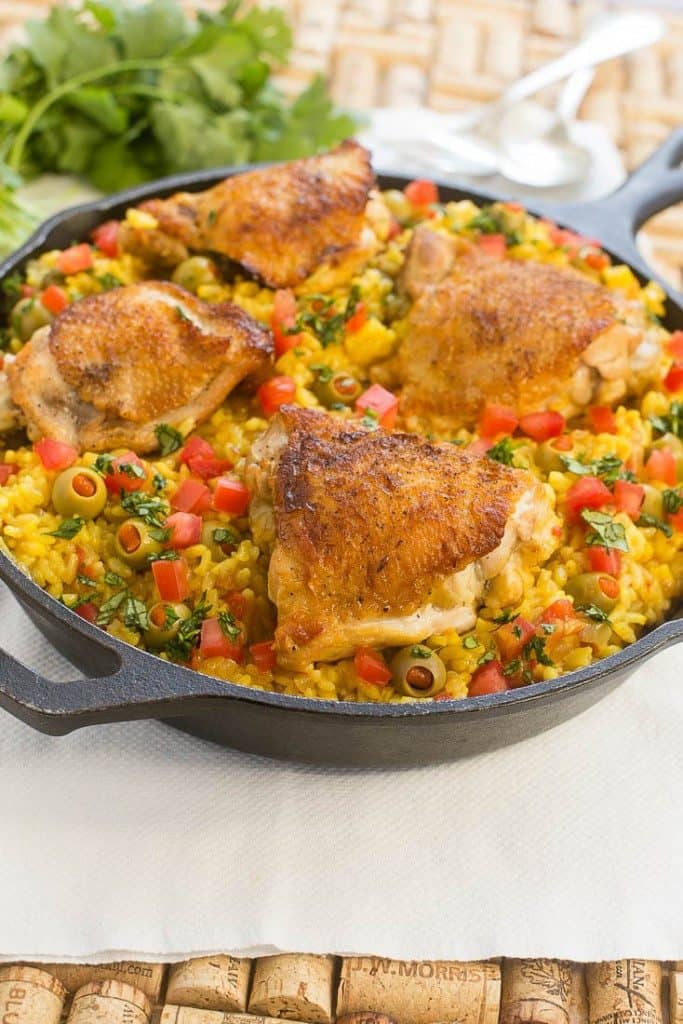 Via Dinner The Zoo
Oh, this is a recipe that is an entire meal in one pot!
3 Ingredient Spanish Rice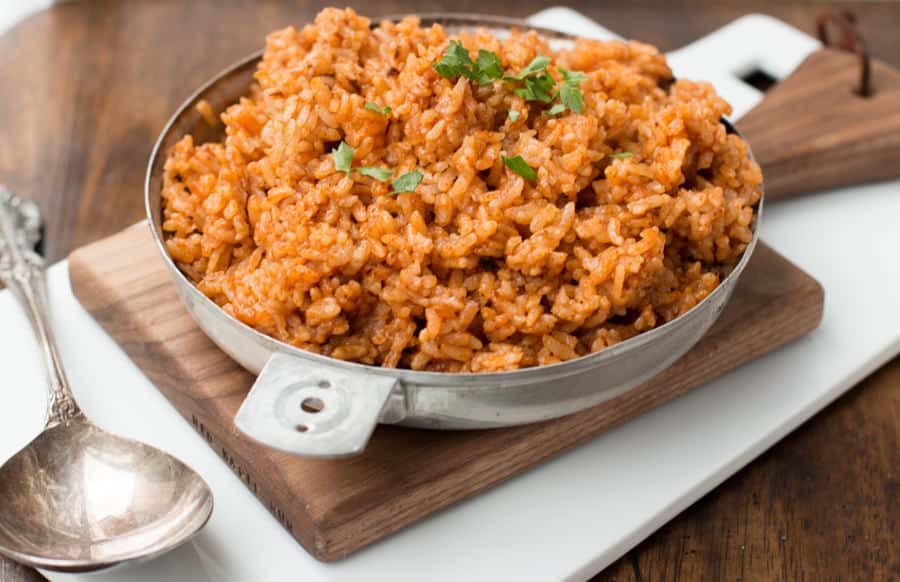 Via Oh Sweet Basil
Seriously this recipe only has 3 ingredients, and it takes 20 minutes to make.
Spanish Rice
Via Recipe
This Spanish rice recipe has a southwest mixed to it.
Arroz Con Leche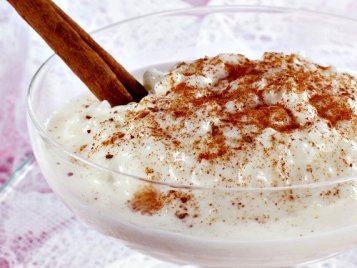 Via Spain Recipes
Spanish style rice pudding is so delicious and easy to make.
These Spanish rice recipes will inspire you to create rice meals that the whole family will love. From simple to spicy, rice is an ingredient with amazing potential.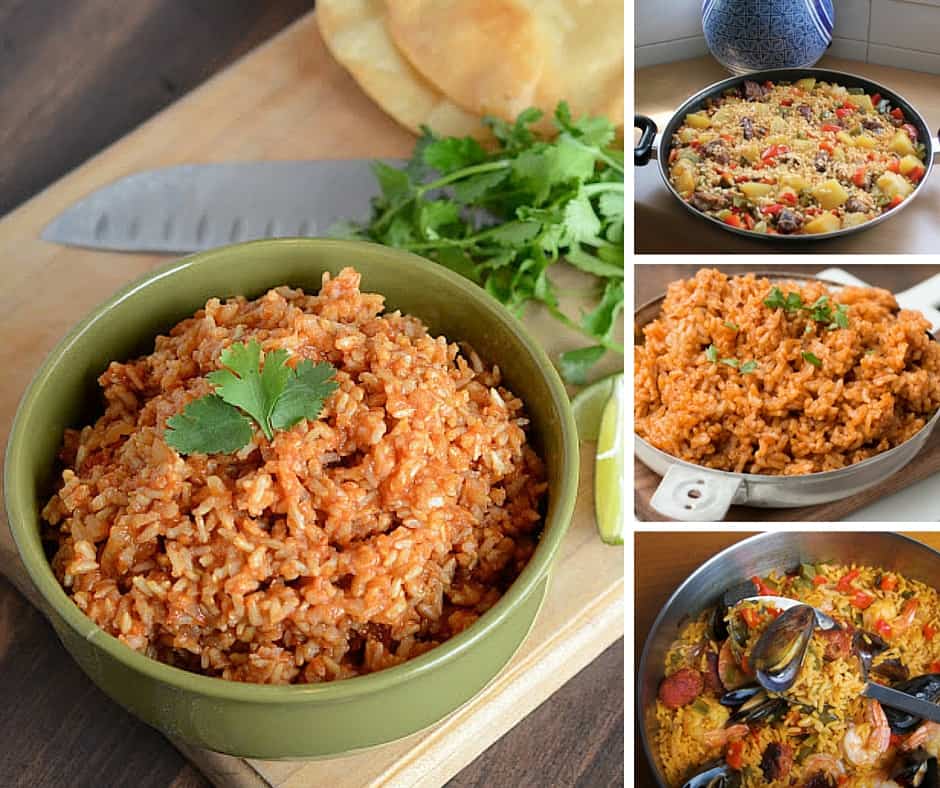 What is your favorite Spanish rice recipe?
Like this post? Check out this post:
The following two tabs change content below.
Latina mom of 4 married to wonderful Greek gentleman. Living in southeast PA and trying to juggle family and a household while trying to earn an income from home. Follow my stay at home journey as I discover how to earn money and save money so we can continue to live debt-free.
Latest posts by Joyce @ My Stay At Home Adventures (see all)