How to Grow Wheatgrass in Your Home
This post may contain affiliate links which might earn us money. Please read my Disclosure and Privacy policies here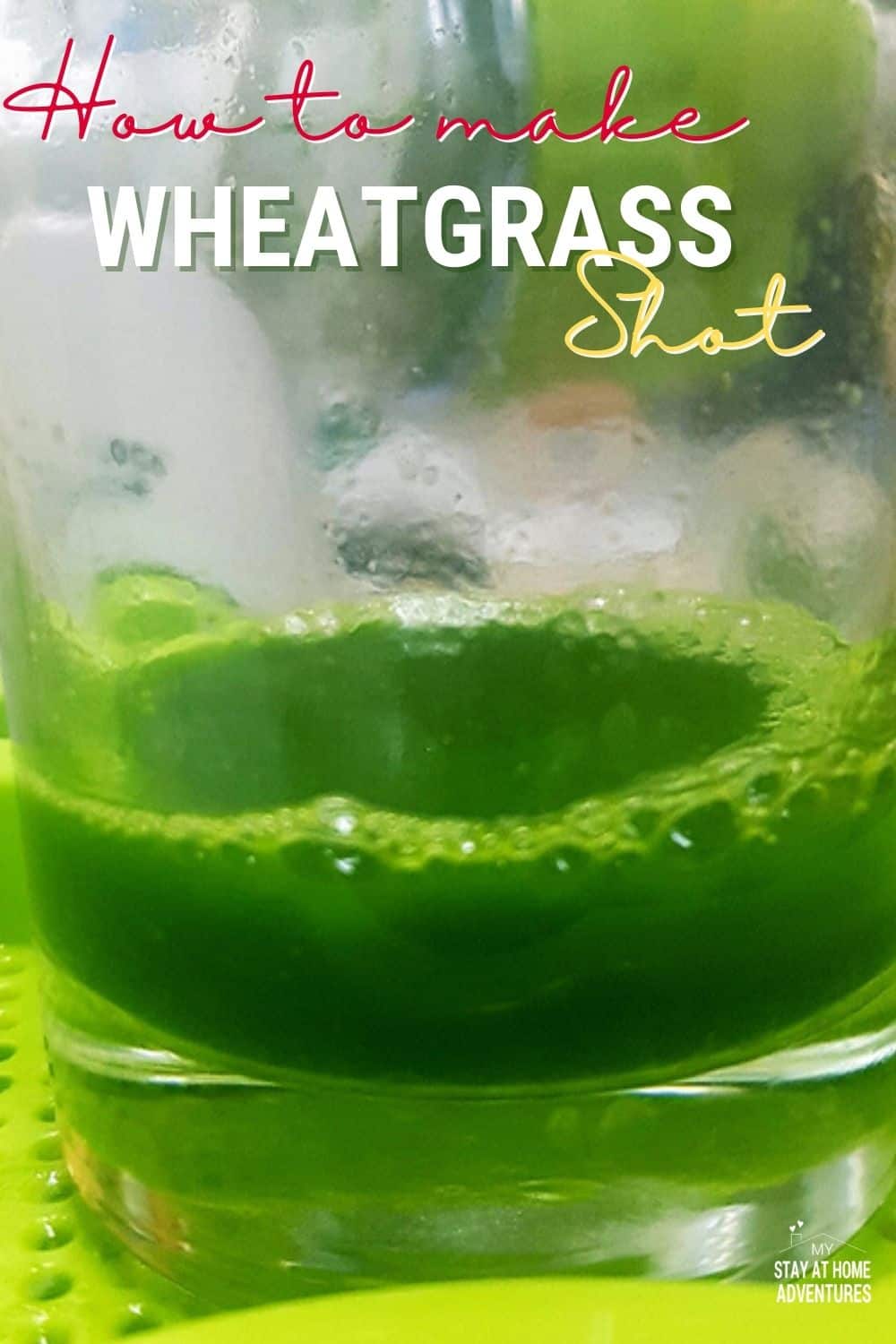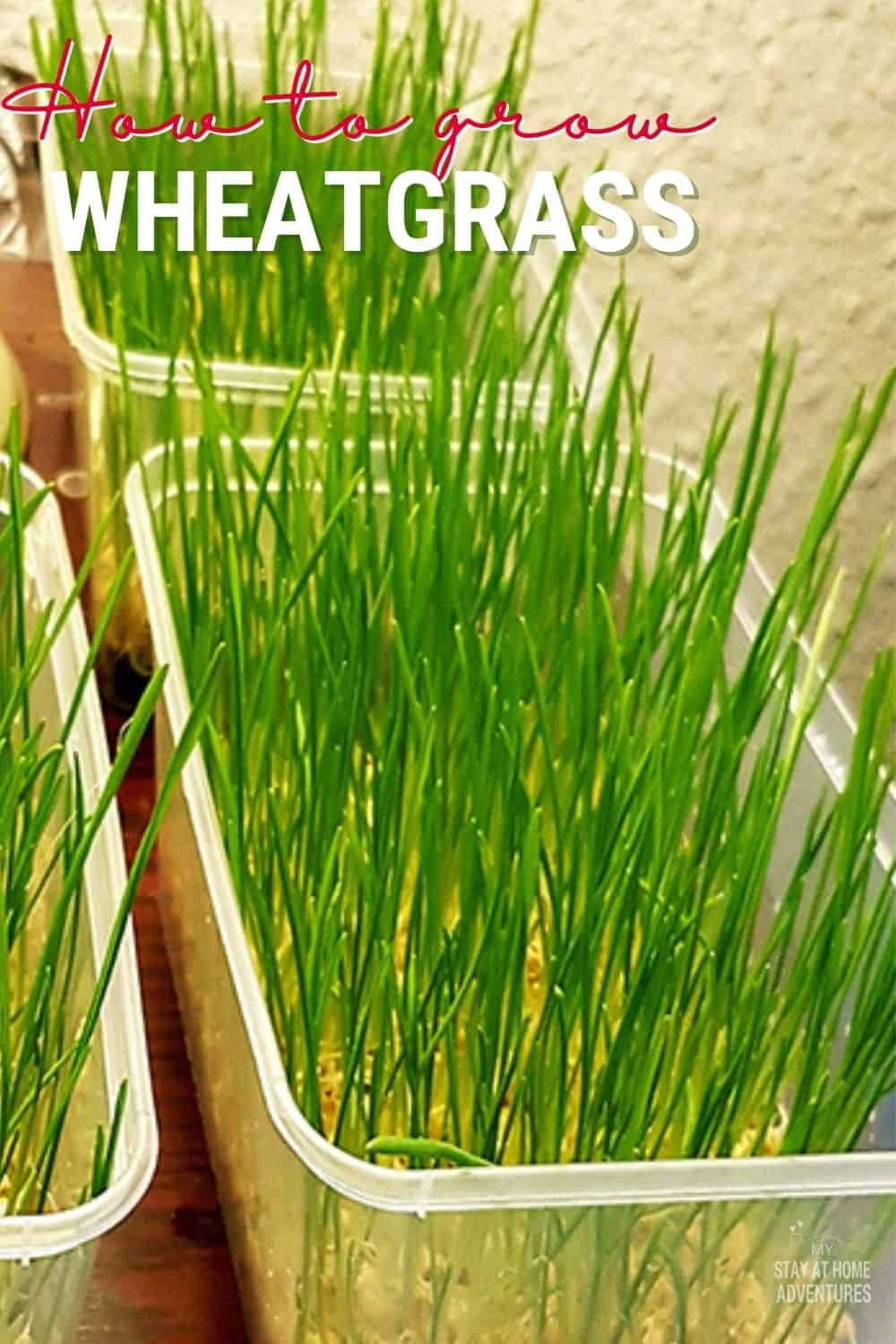 Wheat is already popular for its flour for making bread. Growing wheatgrass is also popular not to make flour, but to make juice because of the health benefits from it. And so, we'll talk about How to Grow Wheatgrass in your Home, and a bit more.
I'm sharing my favorite recipe with wheatgrass, too. So, keep on reading.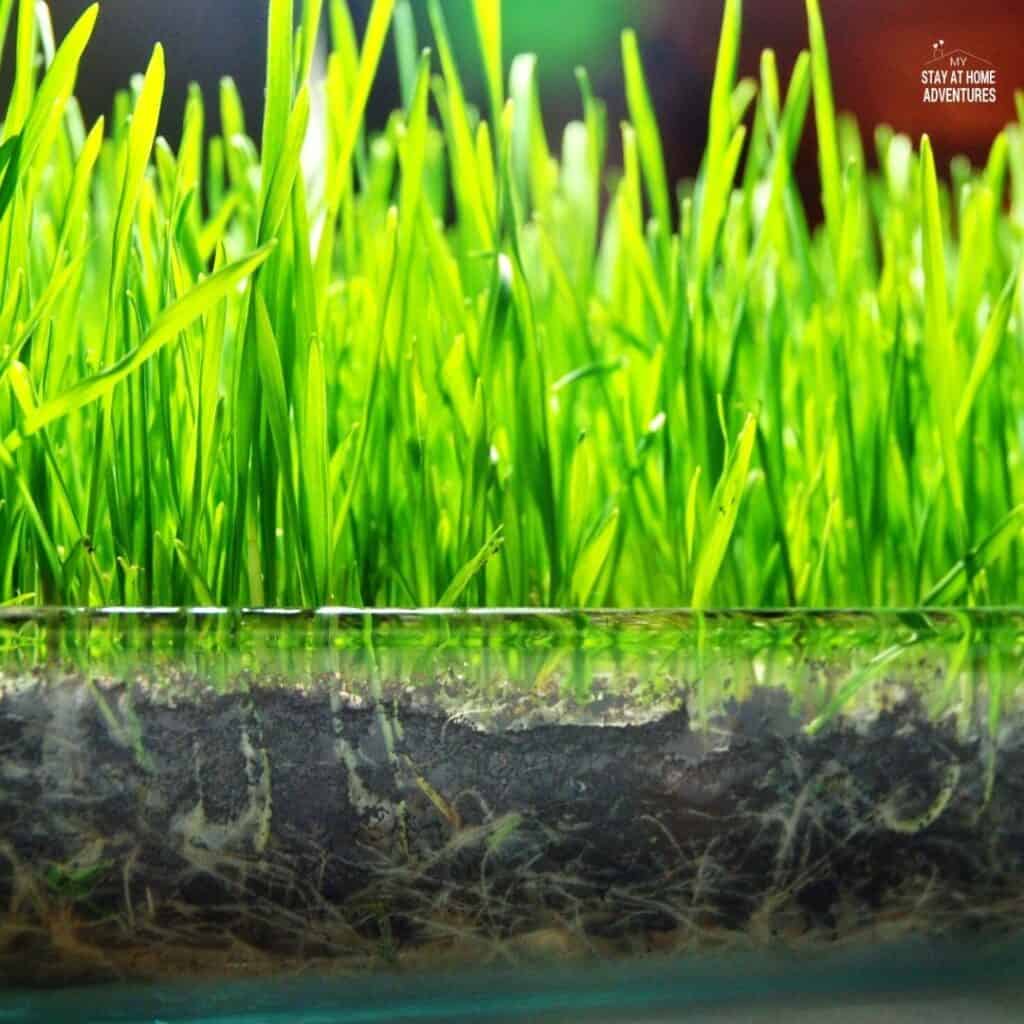 What is Wheatgrass
Wheatgrass is the young wheat plant from the family Triticum aestivum. This is grown from seeds and then harvested before it reaches the full size. It takes about 7-10 days after sprouting.
Health benefits from wheatgrass made it very popular, yet it contains low calories. This is consumed by taking a shot of the pure juice or mix it with other beverages. More and more recipes are being created that consist of wheatgrass juice.
Everything you need to know about wheatgrass
Is wheatgrass really that good? Let's find out. I made a list of what you can get from consuming it.
1. Nutritious
Contains calcium, iron, magnesium, proteins, vitamins A, C, E, and B complex, 17 amino acids, phytonutrients, glutathione, selenium, enzymes, and Chlorophyll (contains up to 70%).
2. Rich in Antioxidants
Rich in antioxidants that can help protect certain conditions like neurodegenerative diseases, heart disease, arthritis, and even cancer. These antioxidants are Vitamins A, C, E, glutathione, and phytonutrient.
3. Boost Immune System
Boost the immune system that helps the body fight against certain infections and diseases.
4. Good for Digestion
Has a detox effect and cleans the intestine. It helps break down food properly, thus, your body absorbs the nutrients well. It relieves abdominal discomfort like bloating and digestive issues like constipation.
5.It Can Help Lower Cholesterol
Some studies show that wheatgrass helps lower cholesterol levels and promotes good HDL cholesterol.
6. Helps Lower Blood Pressure
Because Chlorophyll molecule found in wheatgrass is identical to hemoglobin which increases blood cell count and improves blood circulation. Hence, it normalizes blood pressure.
7. May Help Fight Cancer
According to studies, because it contains high antioxidants, they show that wheatgrass helps kill cancer cells, slows down cancer growth, and may also lessen the side-effects of chemotherapy.
8. Improves Blood Sugar
A compound present in wheatgrass has the same effect as insulin. Thus, it can help fight off or reverse Type 2 Diabetes
9. It Can Aid in Weight Loss
Thylakoids in wheatgrass slow down the emptying of the stomach, thus enhance satiety. Feeling full will make you eat less, thus it can aid in weight loss.
10. Protects and fights skin disorders
Because of its detoxification properties, wheatgrass helps repair damaged epidermal tissues, fights acne, and certain skin infections. It can also treat eczema and psoriasis, according to studies.
Into gardening? You may also like to check these, too:
What are the side effects?
Although wheatgrass is generally safe to take and considered no risk of any side effects, there are a few people who reported some adverse effects.
These are headaches, nausea, swelling of the throat, diarrhea, and even allergies. These usually occur after consuming and usually those who have it the first time.
Remember that you are consuming raw food. It is grown in water or soil. You have to make sure it is cleaned, or the machine to be used is well cleaned before juicing the wheatgrass.
There is a possibility that it may be contaminated with some kind of bacteria or mold.
Be sure to purchase the product from reputable health stores and suppliers.
If you are taking it for the first time, start with fewer doses. When you are already comfortable, then increase bit by bit.
You are adjusting your body system by doing this. Your body will soon adapt and the discomforts will disappear after a week or two.
When these side effects continue or kept recurring, reduce your intake or stop. See your doctor.
If you are sensitive to gluten, pregnant, lactating, or have allergies to some foods, consider checking with your doctor first.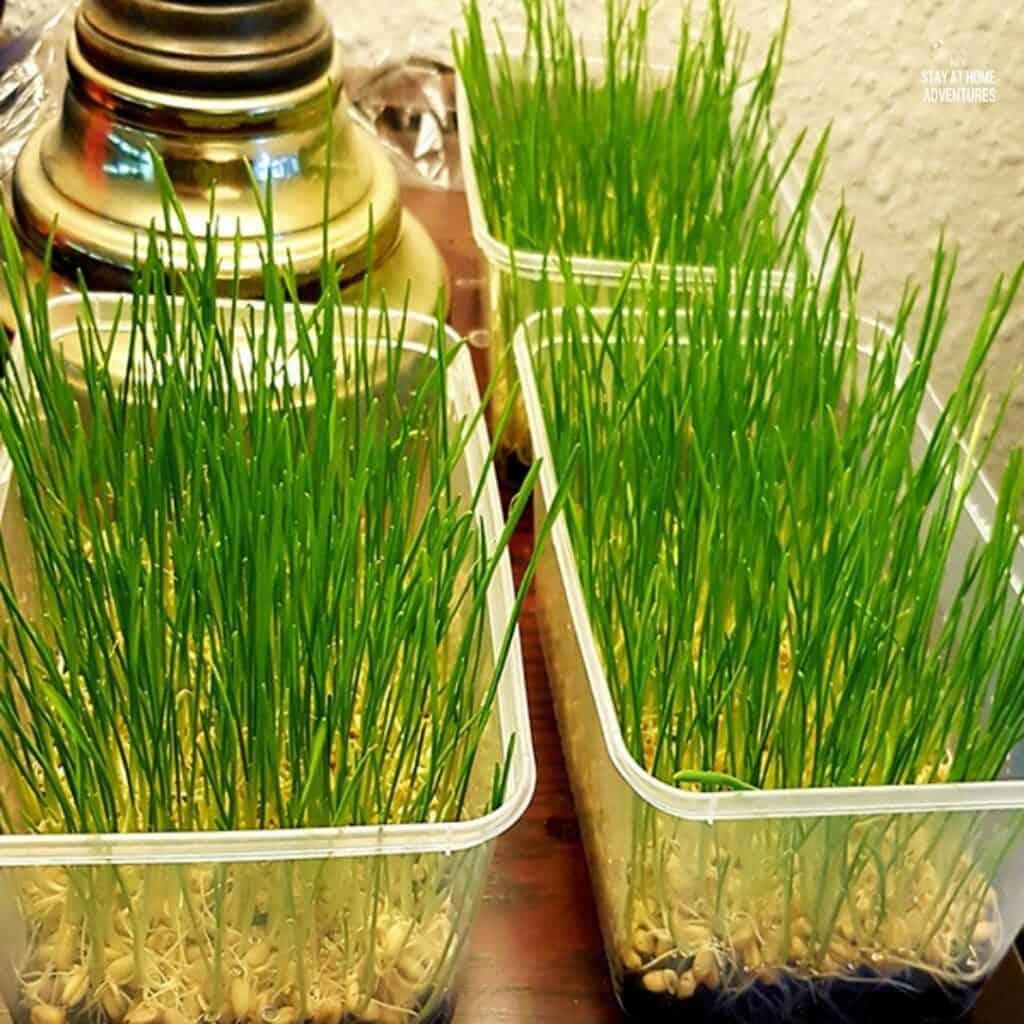 How to Grow Wheatgrass in your Home
With those health benefits that you can get from wheatgrass, you now want to learn how to grow wheatgrass. Although there are available in powder form that you can buy, growing it means it is fresher.
There are different ways to grow wheatgrass in your home.
Don't re-use the ones you have used already. These may not be safe as there are chances that they are contaminated with harmful bacteria or molds.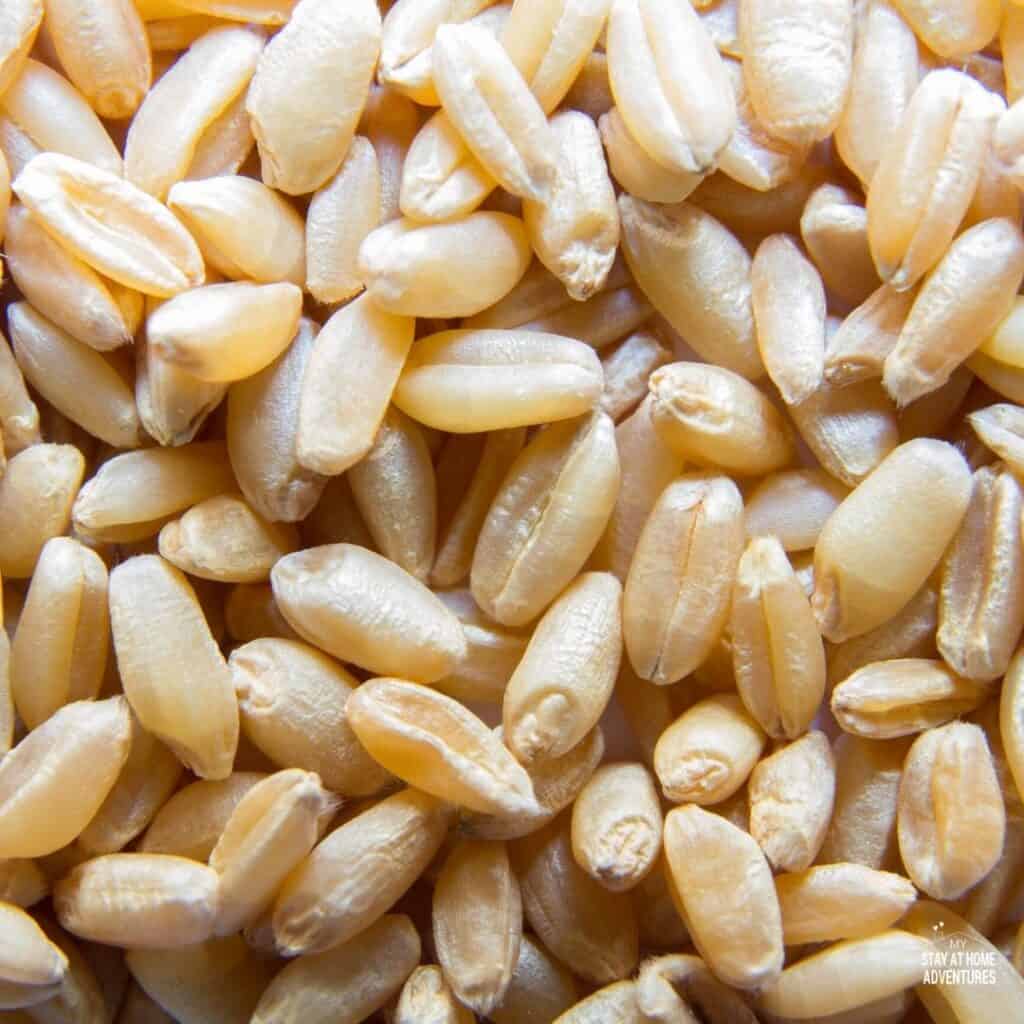 Ingredient
Supplies
Instructions
Prepare the seeds
1. Measure the seeds. Make sure the seeds will create enough layer on the container/pan. An 8"x8" – 10"x10" can use about 1 cup of seeds
2. Place the seeds in a strainer or colander. Wash the seeds under running water.
3. Drain well and put in a jar or bowl. (I prefer jar)
Option 1: Soak for 8-10 hours or overnight. This will soften the seeds and initiate germination. After this, it is time to grow the seeds.
Option 2: After soaking, rinse the wheatgrass seeds and fill the jar with water again. With the mesh lid, invert the jar and let the water flow out.
4. Invert the jar and try putting it at an angle so that you are letting some air circulation inside the jar while the seeds are wet. Leave it upside down for 8-10 hours.
5. Rinse. Repeat 2-3 times a day for 2 – 3 days
6. You can see tiny sprouts in 2-3 days. This process is complete Prepare to grow the seeds
Grow the seeds using soil and soilless medium (do this for options 1 and 2)
1. Get your pan. Make sure it's clean. Spread the organic potting mix to create a ½" to 1" layer.
2. Water it just enough that the soil is not soggy. To make sure, put holes in the bottom of the pan or container.
3. Sprinkle the seeds carefully over the soil and make sure to make it evenly.
4. Cover the seeds with paper. Darkness helps the seeds grow faster.
5. Water daily by spraying with clean water. About 2-3 times a day.
6. When the grass is about 1"-2", remove the paper and continue to spray with water.
7. Place in the partially lit area but not direct sunlight to avoid damaging the grass.
8. When the grass is about 5"-6" tall, and there are 'splits' (a second blade appears from the first blade or leaf), it means, it is time to harvest. Harvest by cutting with scissors just above the roots. This is about 7 – 10 days.
Grow the seeds with water (do this for options 1 and 2)
1. Spread the seeds evenly in the pan.
2. Water just enough to cover the seeds, then cover with a kitchen towel or lid. Darkness helps the seeds grow faster.
3. (Do this for Option 1) Rinse and drain after 12 hours. This is to ensure that the molds will not develop. Repeat this process 2-3 days until the shoots come out.
4. (Do this for Options 1 and 2) Spray with water only when needed or the bottom is drying out.
5. When the grass is about 1"-2", remove the towel and continue to spray with water only when needed.
6. Place in the partially lit area but not direct sunlight to avoid damaging the grass.
7. When the grass is about 5"-6" tall, and there are 'splits' (a second blade appears from the first blade or leaf), it means, it is time to harvest. Harvest by cutting with scissors just above the roots. This is about 7 – 10 days.
NOTE:
Although growing wheatgrass with water is the cheapest and easiest option, bear in mind that water does not give enough nutrients to the plant. Hence, the plant will grow with lesser nutrients.
Watch this video
JUICING THE WHEATGRASS
Once harvested, rinse the wheatgrass.
Using a Juicer
Place the wheatgrass in a juicer. There is a certain type of juicer made for wheatgrass.Make sure this is clean.
The juice is bright green in color.
Drink this a shot or make a recipe with the juice.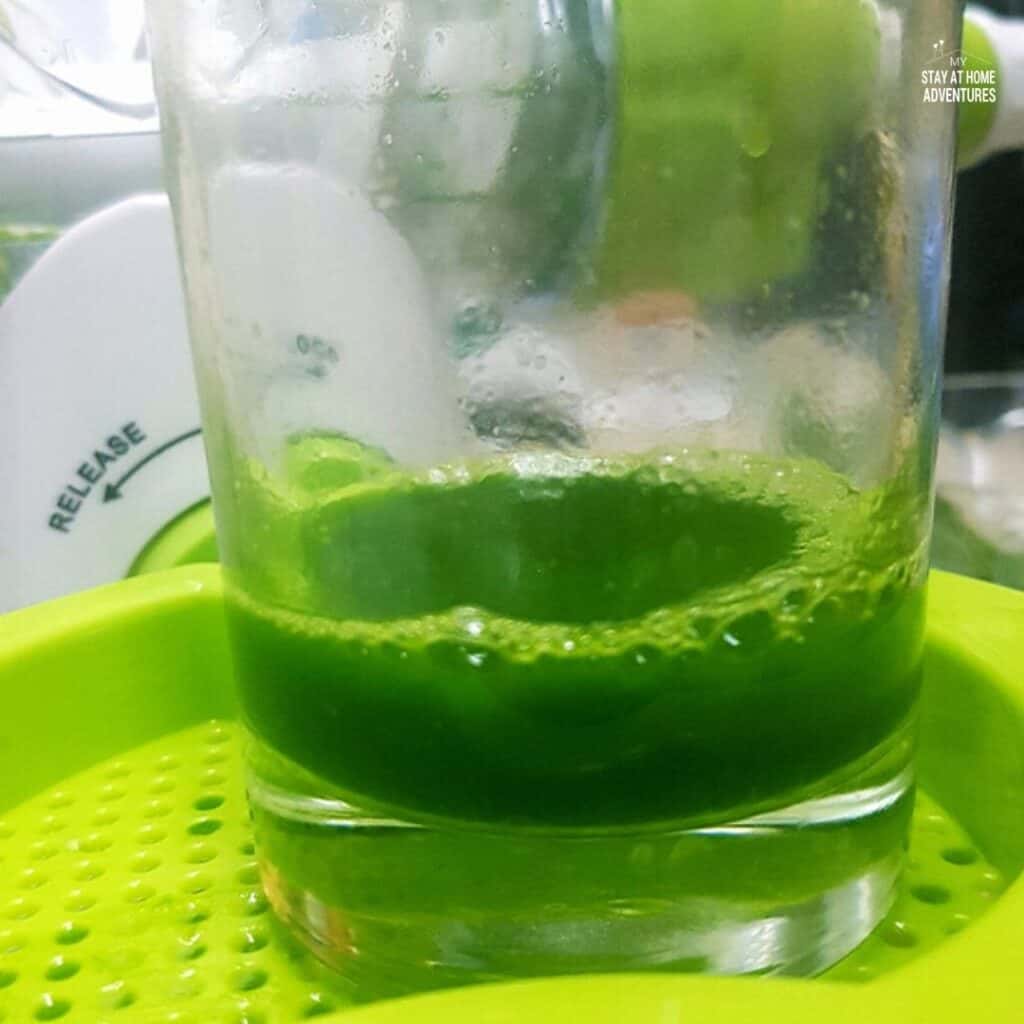 Wheatgrass Juicers
Using a Blender/Food Processor
Cut up the wheatgrass into smaller pieces. Toss into your blender/food processor.
Add a tablespoon or 2 water and blend. Strain using a fine strainer or cheesecloth.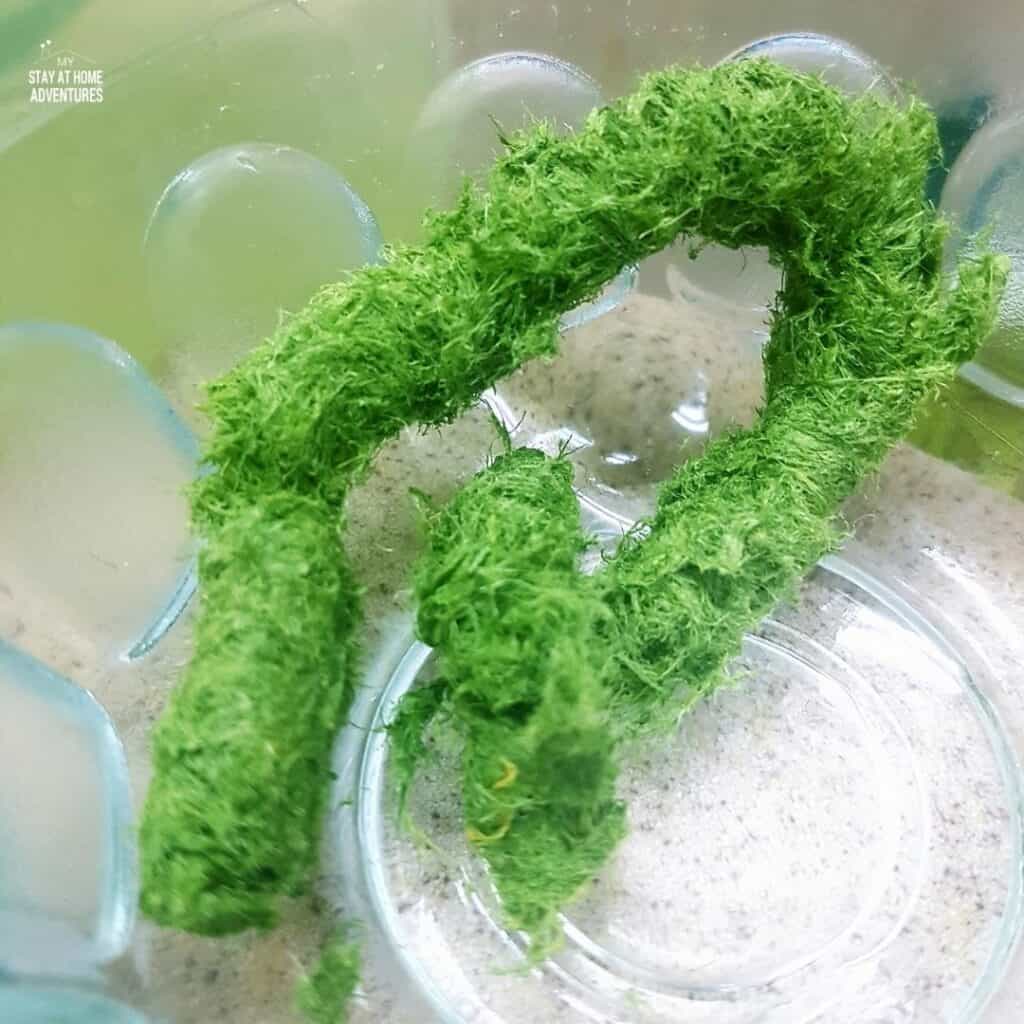 MAKING WHEATGRASS POWDER
Use a dehydrator to dry up the wheatgrass.
Grind the grass into powder.
Use this like any powder supplement or include it in a recipe.
You can check this, too:
Dehydrators to use with your wheatgrass
Here is a very refreshing and delicious recipe with wheatgrass made in your home.
Wheatgrass-Berries-Pineapple Smoothie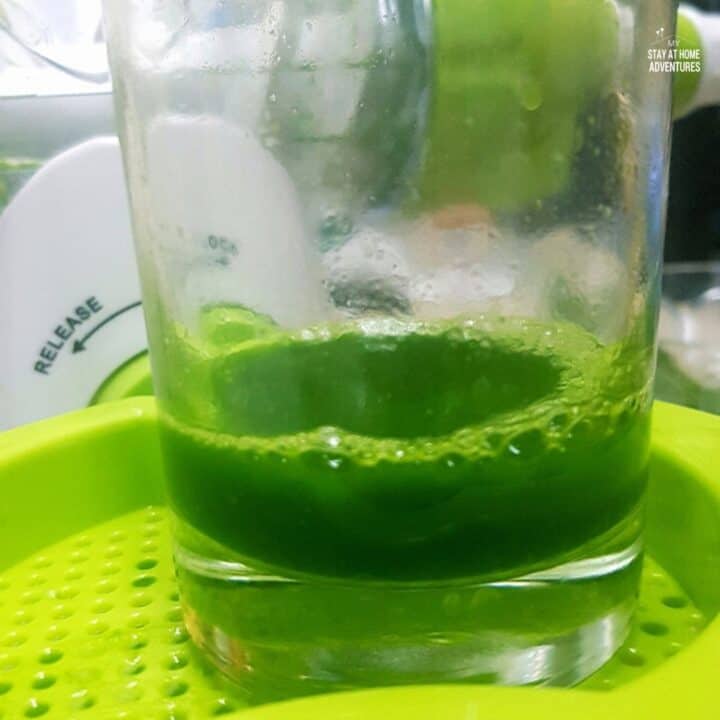 Wheatgrass Berries Pineapple Smoothie
Yield:
1 tall glass or 2 short glass
Nothing better than enjoying this Wheatgrass Berries Pineapple smoothie!
Ingredients
1 cup Frozen Berry (any berry or mixed berries)
½ cup Fresh or canned Pineapple chunks (frozen)
½ Ripe Banana
1 cup cold water
2 Tbsp Wheatgrass Juice or 2 cubes if made into ice cubes
Sweetener of choice (optional as this drink has some sweetness already)
Instructions
Blend all together. May add more water or frozen fruits to your preferred consistency.
Nutrition Information:
Yield:

1 glass
Serving Size:

1
Amount Per Serving:
Calories:

199
Total Fat:

1g
Saturated Fat:

0g
Trans Fat:

0g
Unsaturated Fat:

1g
Cholesterol:

0mg
Sodium:

17mg
Carbohydrates:

50g
Fiber:

11g
Sugar:

32g
Protein:

3g
These nutritional calculations might not be accurate. Please speak with a licensed nutritionist to assist you.
Enjoy!