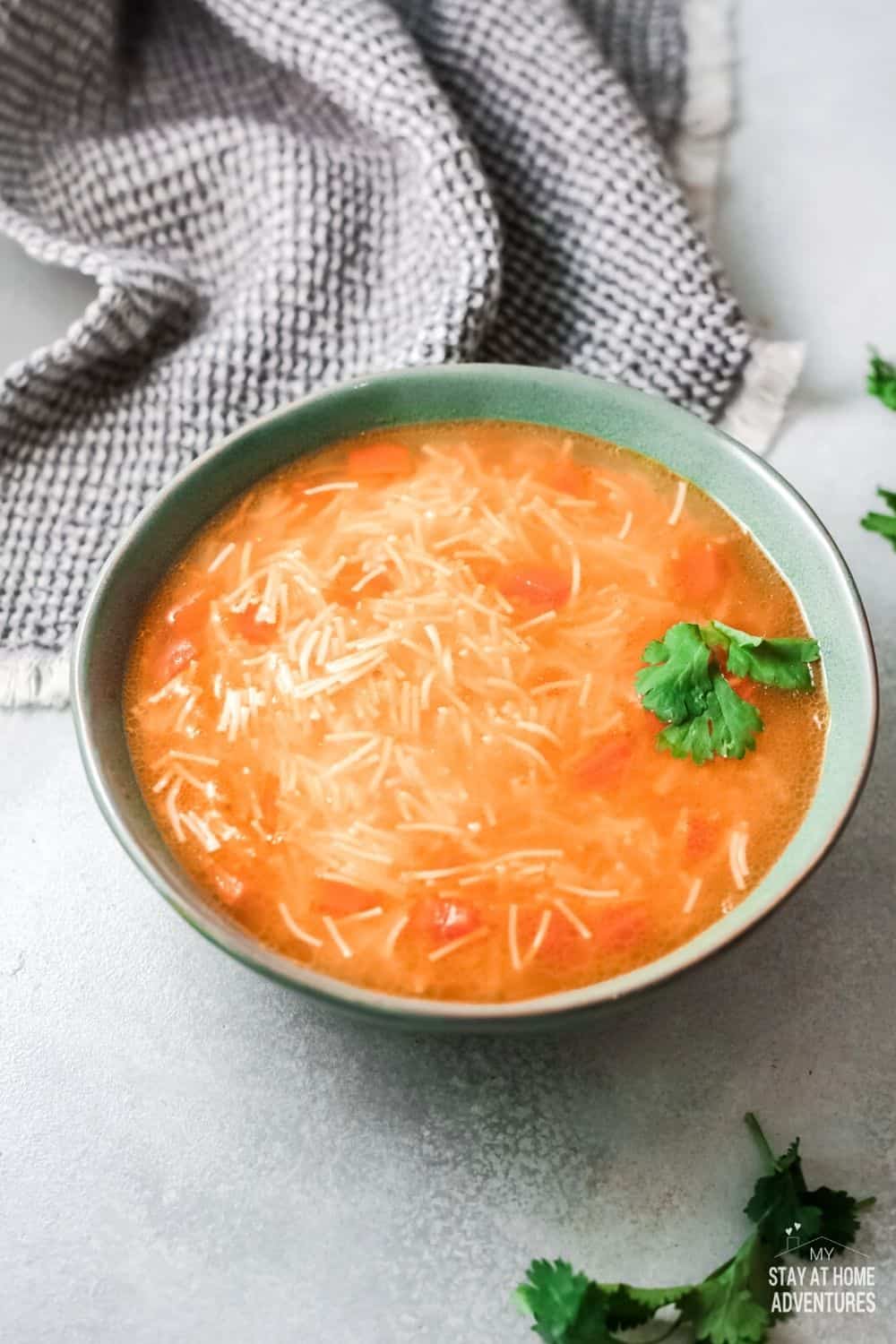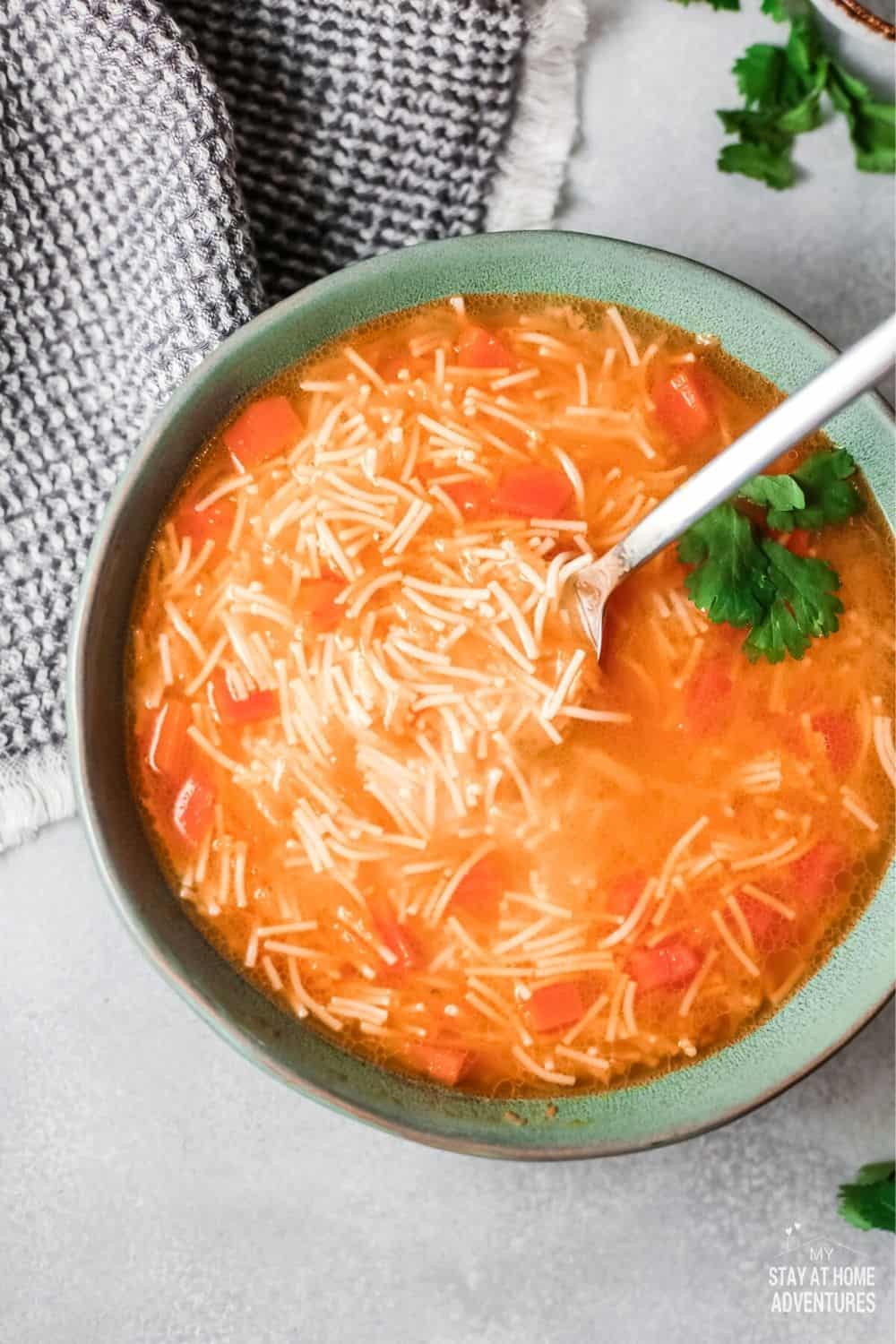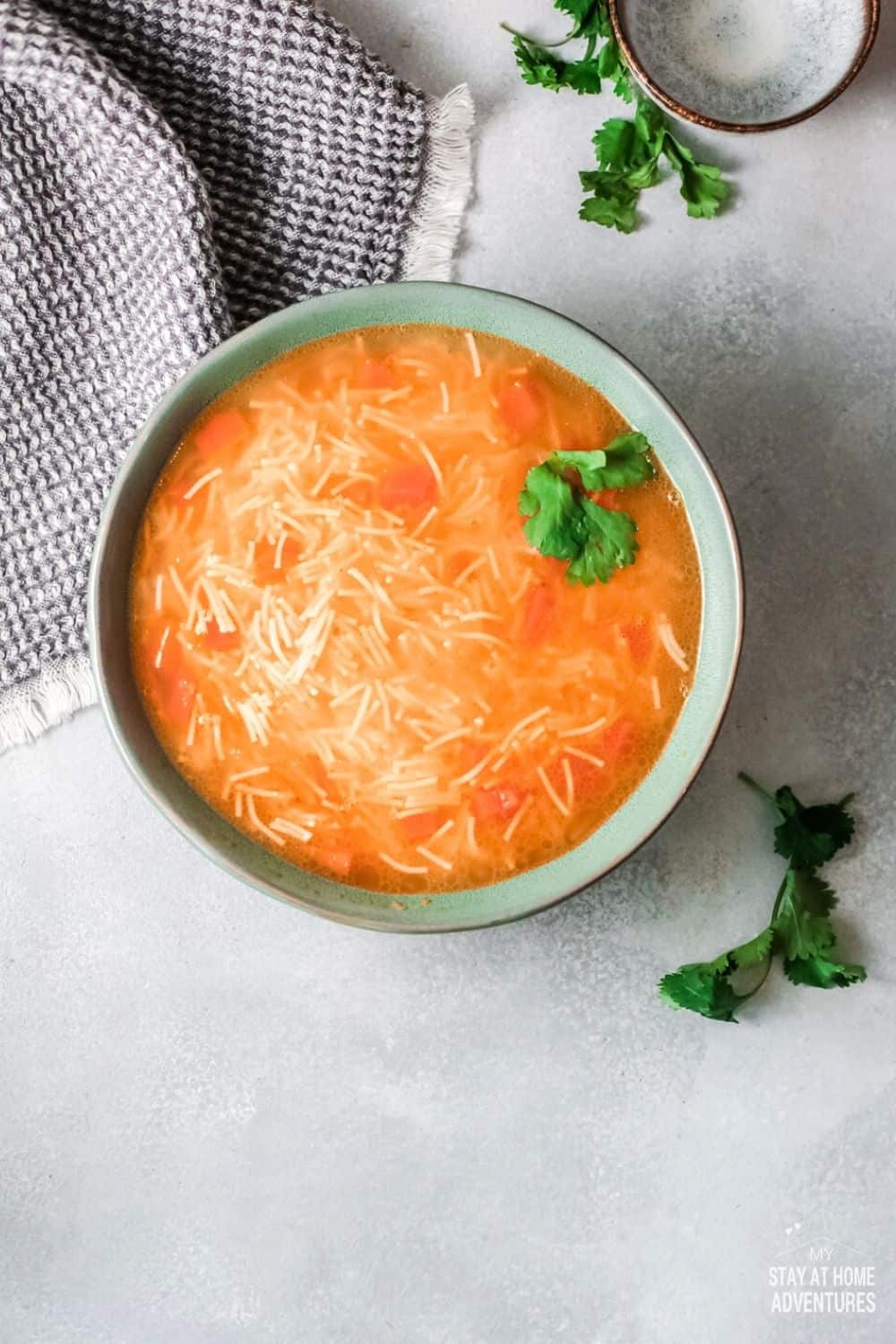 Sopas de Fideo or Noodle soup is a favorite soup made with noodles, tomatoes, and broth that is very popular in Latin America, the Caribbean, and even the Philippines.
There are many ways to create this delicious yet simple soup. The soup originated from Spain, and the ingredients for this soup vary by country.
Let's begin!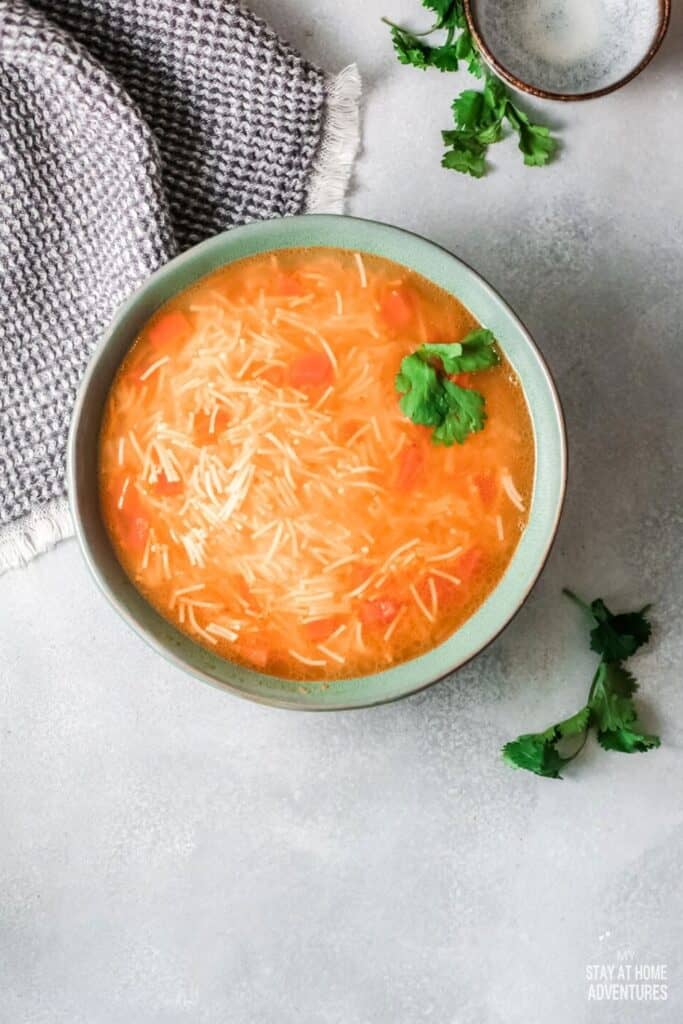 What is sopa de fideo?
Sopa de Fideo is a soup made from tomato-based stock and noodles. The noodles are called fideo pronounced, fee-DAY-ohs, and are made from water and durum wheat.
The noodles are like angel hair and are very small and round, and are similar to the noodles you find in chicken noodle soup.
When you purchase them at the store, you might find them sold in one inches or long noodles in which you have to break if you chose to.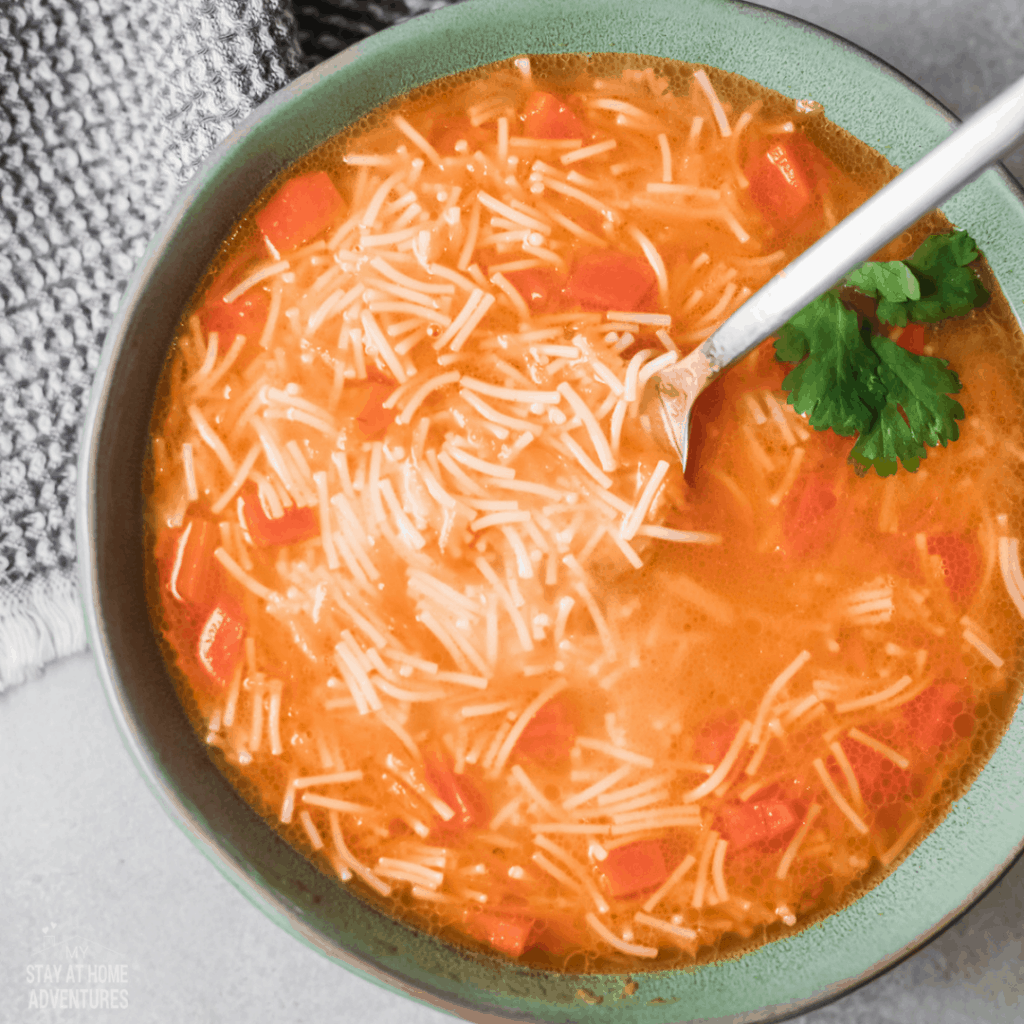 Can you freeze sopa de fideos?
If you want to freeze sopa de fideo, we recommend you do it without the fideos. We recommend you don't freeze this soup with the noodles because pasta and noodles don't freeze well and become mushy in texture.
You might enjoy these soup recipes:
That doesn't mean you can't freeze them but be aware that the fideos might be affected during the freezing process.
When you freeze this soup, please use a freezer friendly bag or container and make sure you leave room for the soup to expand when frozen.
How to store sopa de fideo?
You can store sopa de fideo in the freeze for about 5 days using an airtight container.
Where can I purchase fideos?
You can purchase fideos at your local grocery stores and even Dollar Tree. Moderna brand fideo is sold for as low as $0.50 at Target. Goya also has fideos and is called Fidelini.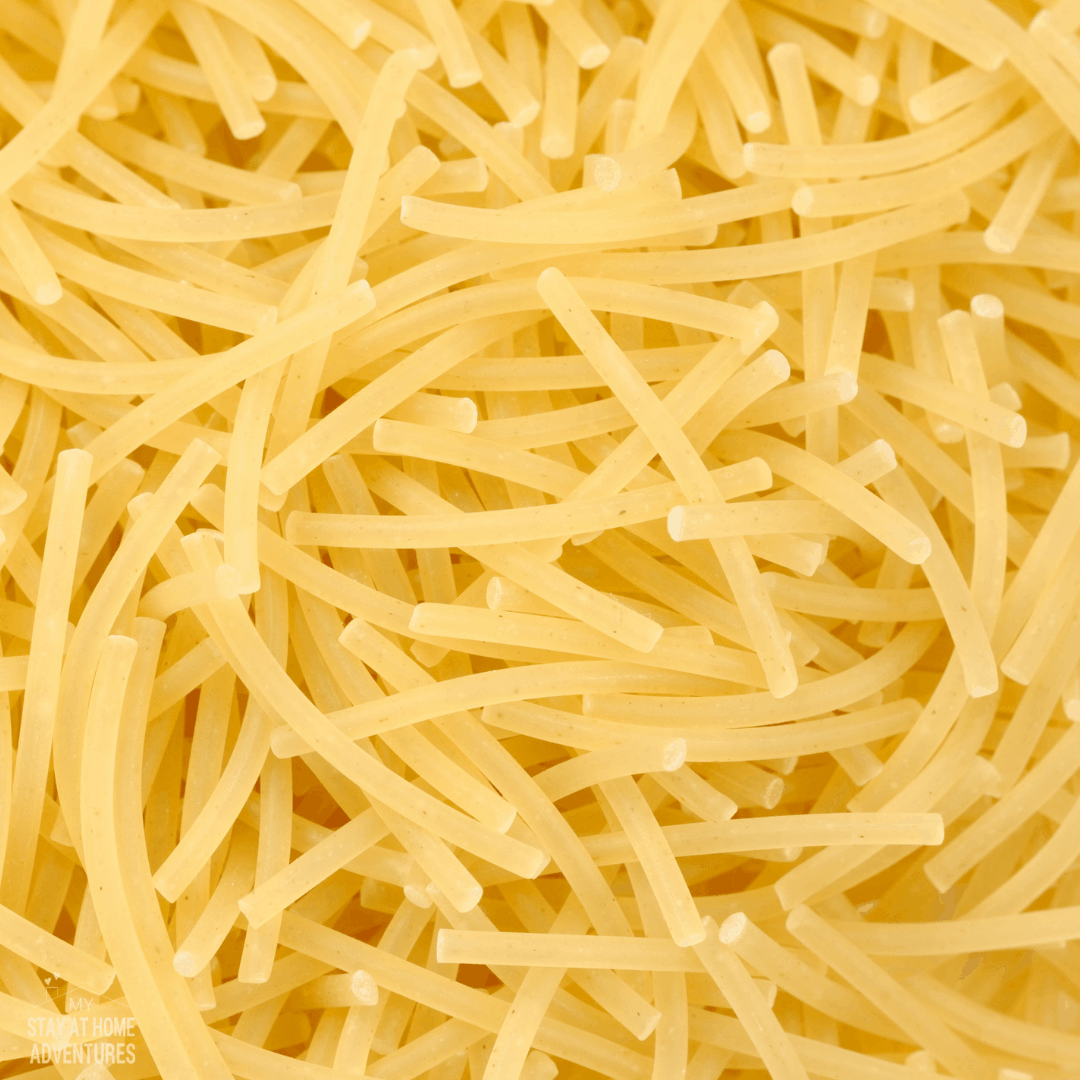 What are the ingredients to make Sopa de Fideo
To make this sopa de fideo recipe, you are going to need the following ingredients:
Olive oil
Angel hair pasta or Fideo pasta
Crushed tomatoes
Onion
Garlic cloves
chicken stock
How to make Sopas de Fideo
Place a pot on your stove and turn it on medium heat. Once you have turned the oven to medium heat, add the olive oil and allow it to heat.
Place the fideo or angel pasta and fry until they are lightly golden brown.
Once the fideos are golden brown, add the crushed tomatoes, onion, and garlic clove and stir until all ingredients are blended.
Simmer the ingredients for five minutes and pour the water and incorporate.
Bring the soup to a boil and cook for 8 minutes until pasta is cooked well.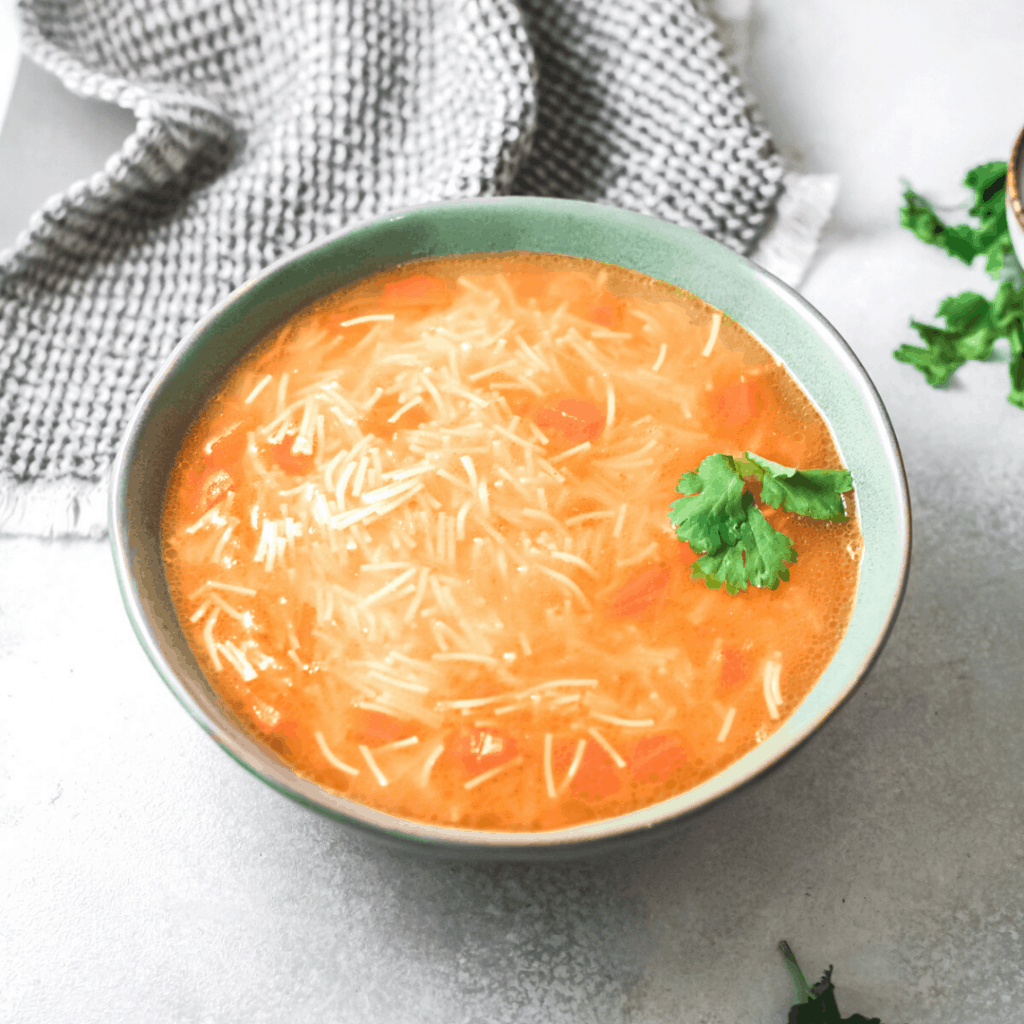 Sopa de Fideo Recipe
Now that you know everything you need to know about making sopa de fideo, it is time to print the recipe.
To print the recipe, click the print button below. Want to save this recipe for later? All you have to do is use the share button to Pin it for later, Mix it or add it to your Yummly account.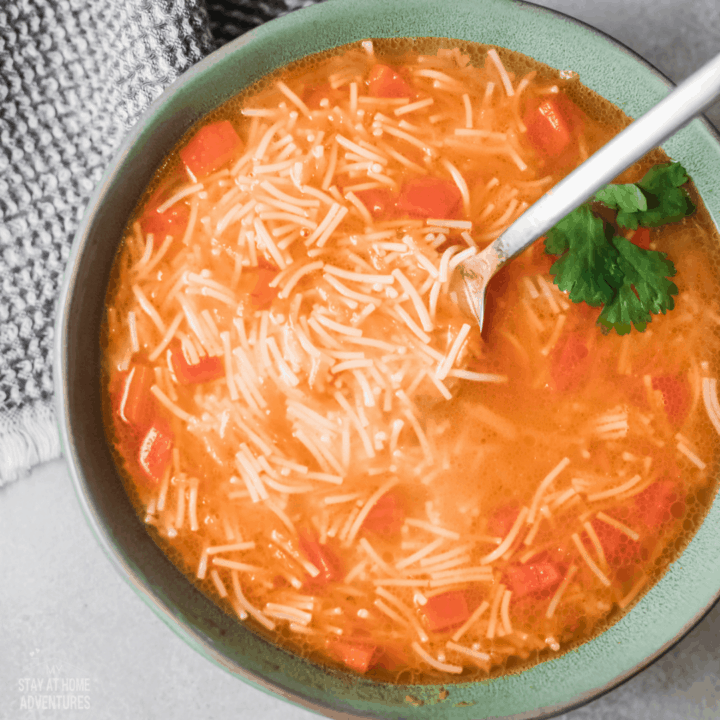 Sopa de Fideo Recipe
Sopas de fideo or Noodle soup is a favorite soup made with noodles and broth that is very popular in Latin America and the Caribbean, and even the Philippines.
Ingredients
3 Tbsps olive oil
1 Package angel hair pasta
1 Can crushed tomatoes
1 Onion, chopped
2 Garlic cloves, minced
4 cups chicken stock
Instructions
Heat the olive oil in a pot over medium heat. Add the angel hair pasta and fry until lightly golden brown. Add the crushed tomatoes, onion, and garlic clove and stir to incorporate. Simmer for 5 minutes.
Pour the water and stir to combine. Bring to a boil and cook for 8 minutes.
Nutrition Information:
Yield:

4
Serving Size:

1
Amount Per Serving:
Calories:

251
Total Fat:

13g
Saturated Fat:

2g
Trans Fat:

0g
Unsaturated Fat:

11g
Cholesterol:

7mg
Sodium:

402mg
Carbohydrates:

24g
Fiber:

1g
Sugar:

7g
Protein:

9g
These nutritional calculations might not be accurate. Please speak with a licensed nutritionist to assist you.
Description
The following two tabs change content below.
Latina mom of 4 married to wonderful Greek gentleman. Living in southeast PA and trying to juggle family and a household while trying to earn an income from home. Follow my stay at home journey as I discover how to earn money and save money so we can continue to live debt-free.
Latest posts by Joyce @ My Stay At Home Adventures (see all)