(The Best) Homemade Tacos
This post may contain affiliate links which might earn us money. Please read my Disclosure and Privacy policies here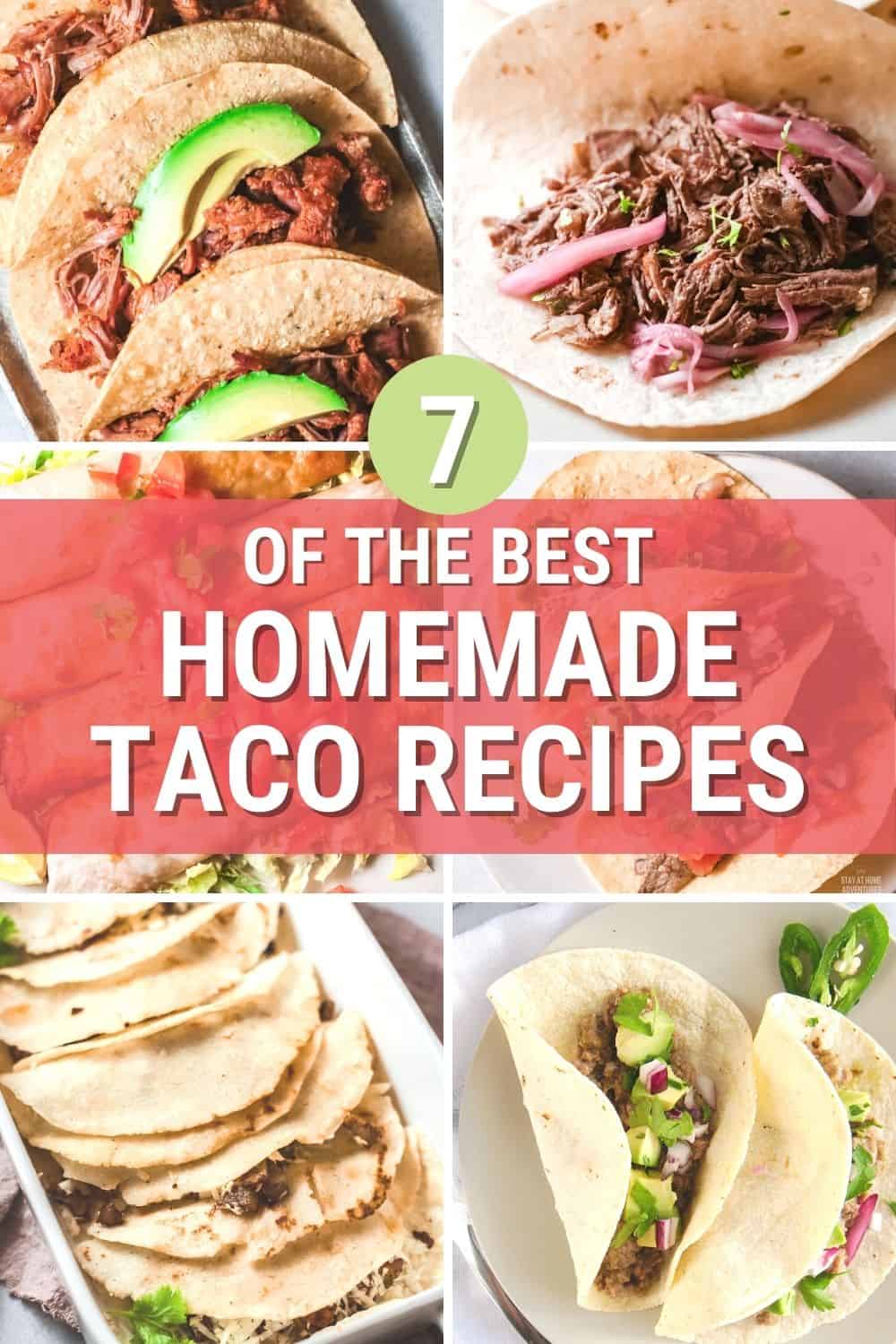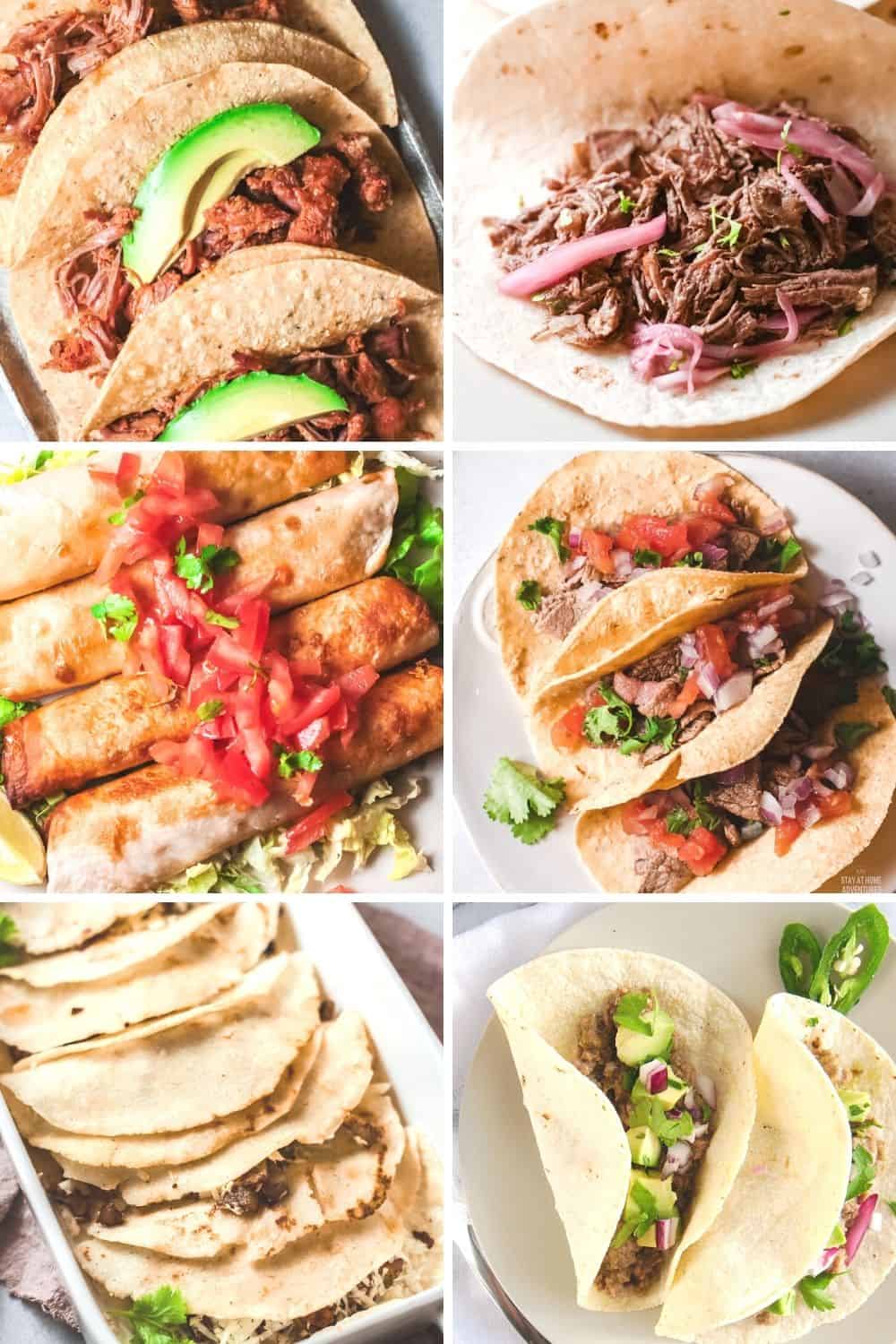 Homemade tacos are amazing! They are delicious, and you are going to learn about tacos and recipes to help you make your next taco Tuesday a fabulous one.
Let's begin!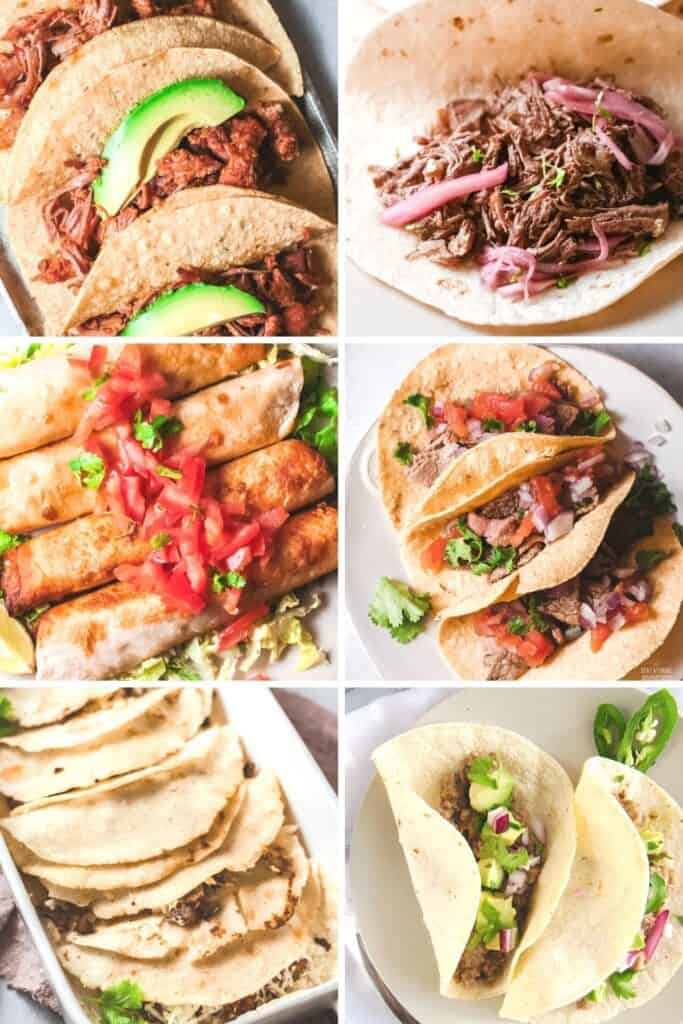 History of Tacos
It's unknown exactly where taco first came from or who invented it first, but the letter ended up served in the 18th century.
The meaning of "taco" is all over the place as well: "taco" is first believed to refer to the dynamite used in mines, as the gunpowder in the dynamite was wrapped in paper, similar to how taco meat and other toppings are wrapped in a tortilla.
People also believe the word was used to reference the Aztecs' food during their ruling of Mexico.
Popular in Mexico, tacos were first in the working-class neighborhoods before people went to Mexico City during the industrialization. People brought their ways of making tacos with them, thus making the meal popular.
It's likely Mexicans immigrated to the states, thus bringing their tacos recipes to the United States. Tacos were mentioned in the US newspapers as early as 1905.
Popular Taco Toppings
Another best thing about tacos are the toppings. Below are popular toppings you can enjoy with tacos.
Beef
Rice
Beans
Guacamole
Avocados
Corn
Pico de gallo
Cilantro
Tomatoes
Sour cream
Hot sauce
Cheese
Lettuce
Onions
Green peppers
How many types of tacos are there?
There are many types of tacos below are the tops tacos:
Carnitas: It translates to "little meats." This taco has shredded pork shoulder that's simmered for hours until it's tender, so the meat comes apart easily.
Tinga: The chicken tinga tacos that came from Puebla. It is chicken thighs braised in tomato chipotle chili sauced before being shredded.
Tripas: It is made of cow's stomach or intestines, thus requiring cleaning before being cooked; the tripas are boiled and cooked before being served as a taco.
Pollo: The chicken tacos, as pollo means chicken, are usually marinated and grilled, then cut or shredded into smaller pieces.
Pescada: As fish tacos, they typically have fried or grilled fish filet topped with lettuce, pico de gallo, and any creamy white sauce.
Chorizo: These tacos are typically cured and smoked. The Mexican take is a blend of minced meat that's seasoned with chili peppers.
Carne asada: It translates to 'grilled meat.' It's a taco with meat marinated in a mix of citrus juices, cumin, and spices, and then it is grilled. The meat is cut thin for the taco.
Tacos arabes: A taco that emphasizes the flavor of pork, it's a dish with marinated pork which is stuffed into a flour tortilla.
Birria: It has a spicy meat stew with goat meat that is marinated in spicy guajillo chili-based broth. It is very often served as a taco and is served on special occasions in Mexico's birria capital.
What are tacos made of?
Tacos are typically a tortilla shell stuffed with meat and/or other components inside. The tortilla can be either hard or soft shelled, and flour tortillas can be used as well.
Usually, tacos will be made with seasoned beef with a topping of cheese, pico de gallo, sour cream, and so much more. However, the beef can be substituted with chicken or fish, depending on how people want to make their tacos. The seasoning on the beef is needed to give the taco flavor.
Homemade Tacos Toppings
Below are toppings you can make at home to top your homemade tacos. You can also top this tacos with your favorites such as:
Cheese
Sour Cream
Guacamole
and More!
Homemade Taco Toppings
Add these delicious recipes to your tacos!
Homemade Taco Recipes
Below is a list of homemade tacos recipes you are going to love! To learn more about the recipe and print it, click the image or Get the Recipe button.
Homemade Tacos (Eat Tacos All Week!)
Learn how to create the best homemade tacos from homemade corn tortillas to carne asada tacos.
As an Amazon Associate and member of other affiliate programs, I earn from qualifying purchases.