When you're low carbing, you may miss some of your favorite foods and cuisines, but Mexican food doesn't have to be one of them. You can make so many of your spicy favorites with a few modifications to cut the carbs. Spice, lots of ooey gooey cheese and loads of flavor? Sign me up! Here are 18 low carb Mexican recipes you HAVE to try.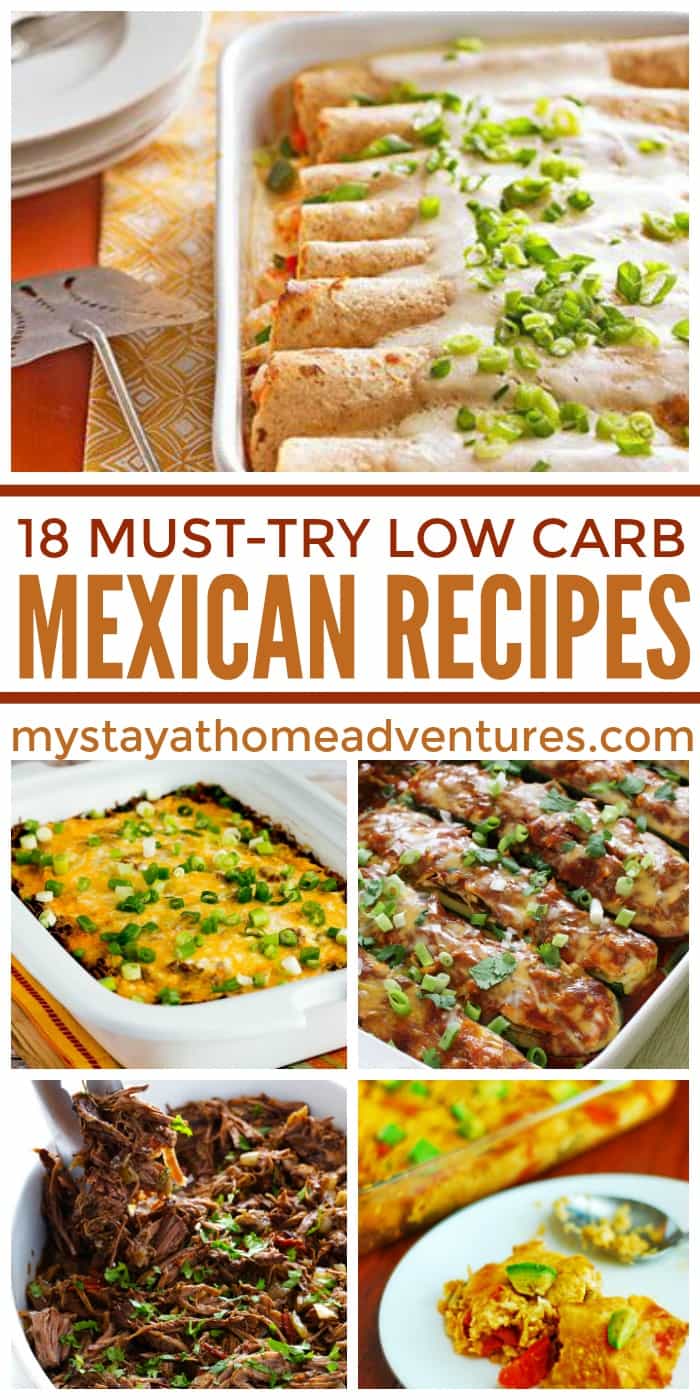 Flavor Overload: Low Carb Mexican Recipes
These dishes are sure to be a kick to your taste buds!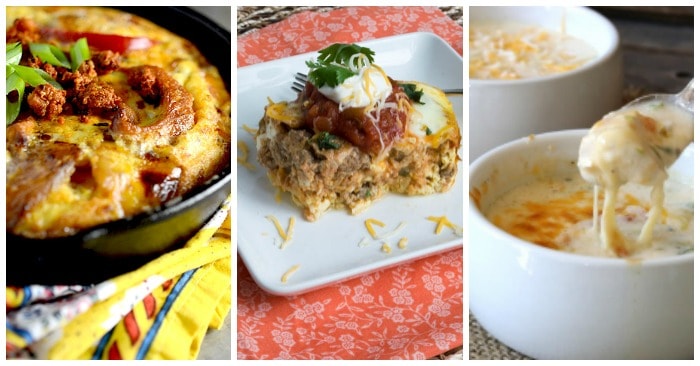 Fajita Frittata – A great idea for breakfast or brunch!
Crock Pot Mexican Breakfast Casserole – Make it overnight, and have a hot breakfast in the morning.
Chili Relleno Chicken Soup – Nothing says comfort food like a hot, cheesy soup.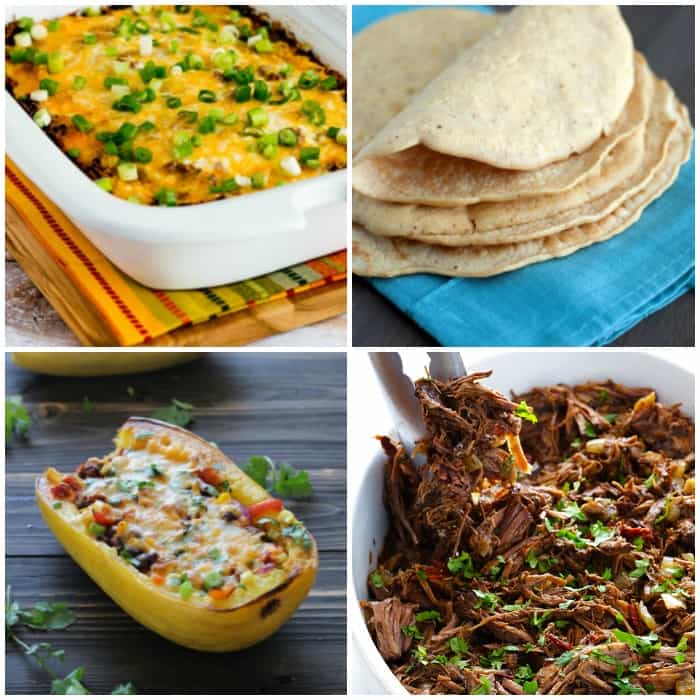 Low Carb Tortillas – You simply can't have Mexican food without homemade tortillas.
Slow Cooker Low Carb Mexican Lasasgna Casserole – So good no one will ever know it's low carb.
Spaghetti Squash Burrito Bowls – Spaghetti squash is such a versatile and healthy food. Need to use this one more!
Barbacoa Beef – Perfect for tacos, burritos, casseroles and more.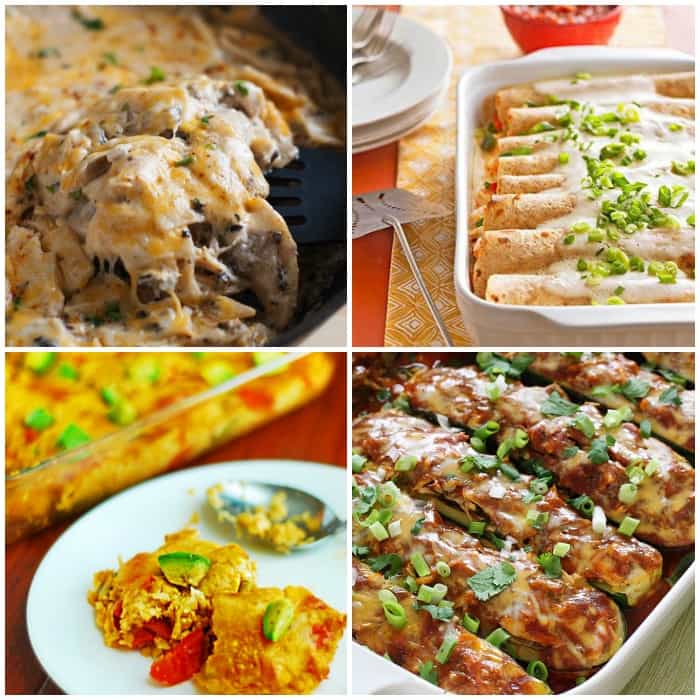 One Pan Sour Cream Chicken Enchilada Skillet – Skip the flour and use a low carb thickener instead.
Seafood Enchiladas – A nice change of pace from your traditional enchilada recipe.
Low Carb Mexican Casserole – Easy and full of flavor; you can't go wrong with this one.
Chicken Enchilada Stuffed Zucchini Boats – You'll get a healthy dose of veggies in this one!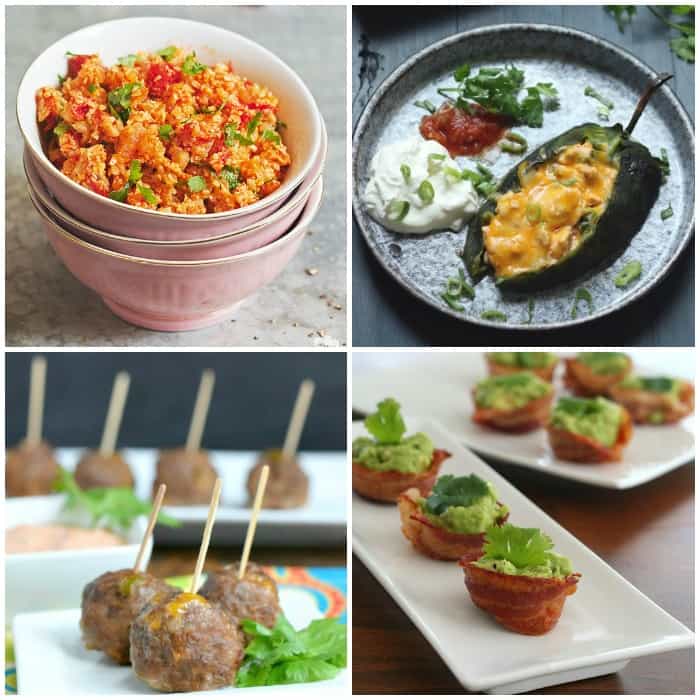 Mexican Cauliflower Rice – Seriously, it's a great substitute for real rice. You won't even miss the starchy carbs.
Cheesy Chicken Stuffed Poblanos – Doesn't this look amazing?
Mexican Meatballs – These make great appetizers for a tailgating party!
Mini Bacon Guacamole Cups – Here's another great app that you can enjoy while keeping your diet on track.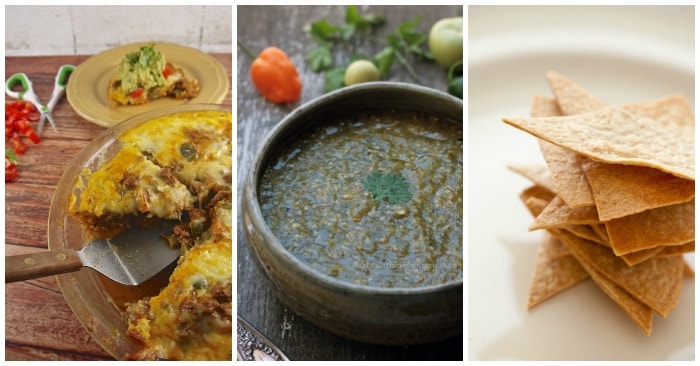 Low Carb Taco Pie – It's hearty and delicious. The whole family will enjoy this one.
Spicy Salsa Verde – A yummy addition to your pork or chicken dishes.
Low Carb Tortilla Chips – Crunchy, yummy chips are a MUST if you're going to succeed on a low carb diet so you don't feel like you're missing out.
If you liked these low carb Mexican recipes, check out these posts for more carb-friendly meal ideas:
The following two tabs change content below.
Donella is a work at home mom to one amazing little boy and the proud wife of a deputy. She blogs at Glue Sticks and Gumdrops sharing crafts, recipes and parenting tips. When she's not at the computer, she's reading, taking pictures or spending time outside with her family.
Latest posts by Donella Crigger (see all)