I have to admit that I wasn't really into cooking or creating anything until my 30's. As a Latina, my family spoiled me with their delicious creations. It was until I decided to not only change the way I did my finances that I also decided that I need to change the way I lived as well. Simple recipes are one of my favorite things to make at home. This amazing chicken salad is so simple and delicious and you can't mess it up at all. 🙂
What I have discovered that not only do I love to money later in my life, I love to cook.  I am enjoying cooking and baking with each passing day. The problem is that I can't seem to write measurements correctly and once again my stupid insecurities come out full force and I simply decide not to post it.
Today, however, I wanted to share with you this simple amazing chicken salad recipe my friend Stephanie from Parenting Chaos sent me for me to try a few months ago. I have made this recipe more than 3 times because I truly love it.
Check out these recipes:
This recipe is simple for me to make and one of my favorite chicken to use the rotisserie chicken, but you can use any cooked chicken you like. I also know that there are many ways to make chicken salad as well. 🙂
Chicken salad can be served with crackers, lettuces, tomatoes, bread sticks, you name it! Even tostones if you want to add a Latin flavor to it!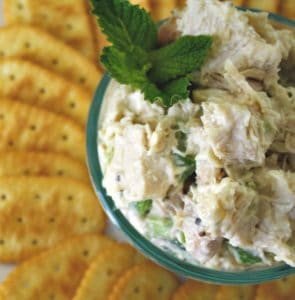 Print
Amazing Chicken Salad
Ingredients
1 cup cooked Chicken (white meat)
1/4 cup Celery, diced
1 Hard Boiled Egg, diced
2 tbsp Relish (I use sweet but you can use dill too)
1/3 cup Mayo
Greek Seasoning to Taste
Instructions
Dice chicken and egg.
Mix everything together.
Serve.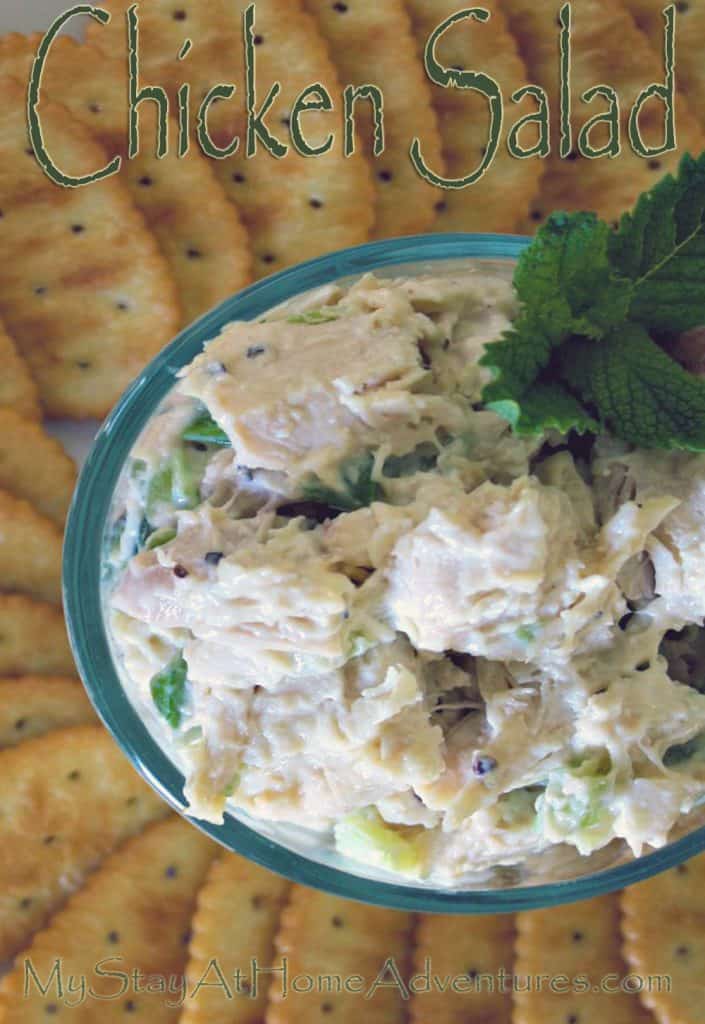 Like this recipe check out these chicken recipes:
The following two tabs change content below.
Latina mom of 4 married to wonderful Greek gentleman. Living in southeast PA and trying to juggle family and a household while trying to earn an income from home. Follow my stay at home journey as I discover how to earn money and save money so we can continue to live debt-free.
Latest posts by Joyce @ My Stay At Home Adventures (see all)