Picadillo Recipe
This post may contain affiliate links which might earn us money. Please read my Disclosure and Privacy policies here
This picadillo recipe is my family recipe. It's made with bell peppers, tomato, ground beef and a lot of spices!
What is Picadillo?
If you're used to American cuisine, the best way to describe picadillo or Carne molida is to call it a hash. The ingredients vary depending on where you're dining but often contains ground beef, tomatoes, olives, and raisins.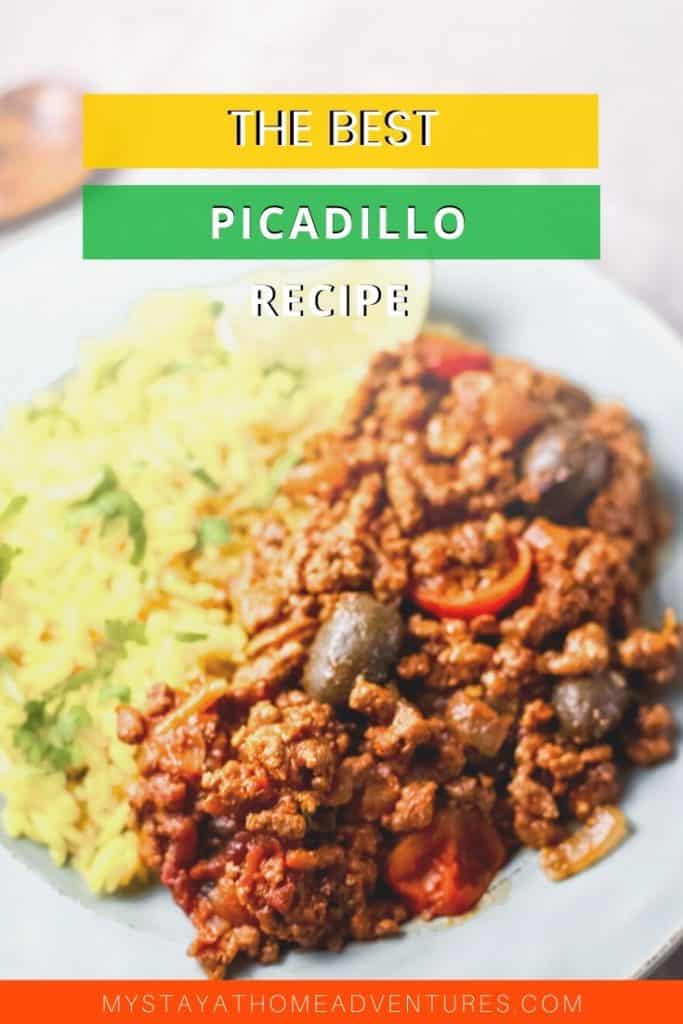 Puerto Rican Picadillo
Puerto Rican picadillo uses sofrito, which is a traditional, flavorful condiment of Puerto Rico. You can learn how to make Puerto Rican sofrito when you click this link.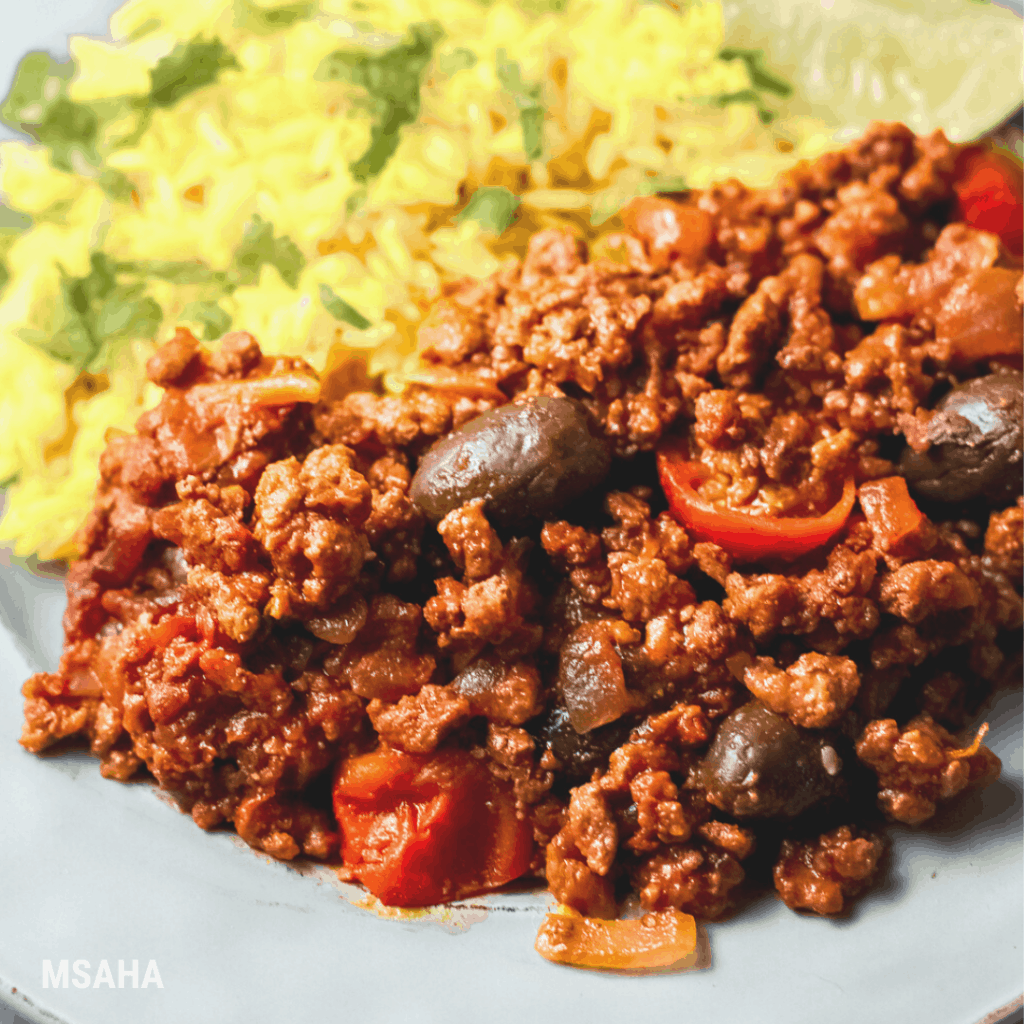 What does Picadillo mean?
The word picadillo originates from the Spanish term picar, which means to mince.
Where did picadillo originate?
Picadillo is found in Latin American countries, Spain, and the Philippines. The exact origin is unknown.
Can I freeze picadillo?
Yes. All you need to do is allow the mixture to cool and then transfer to freezer-safe containers. Opt for shallow containers or zip-top bags so that the food thaws in a decent amount of time. It can be thawed in the refrigerator within 18 to 24 hours when properly stored. 
How long can it last in the fridge?
Now that you know that this recipe is totally freezer friendly! It also lasts for a couple of days in the fridge, so it's a delicious meal prepping option.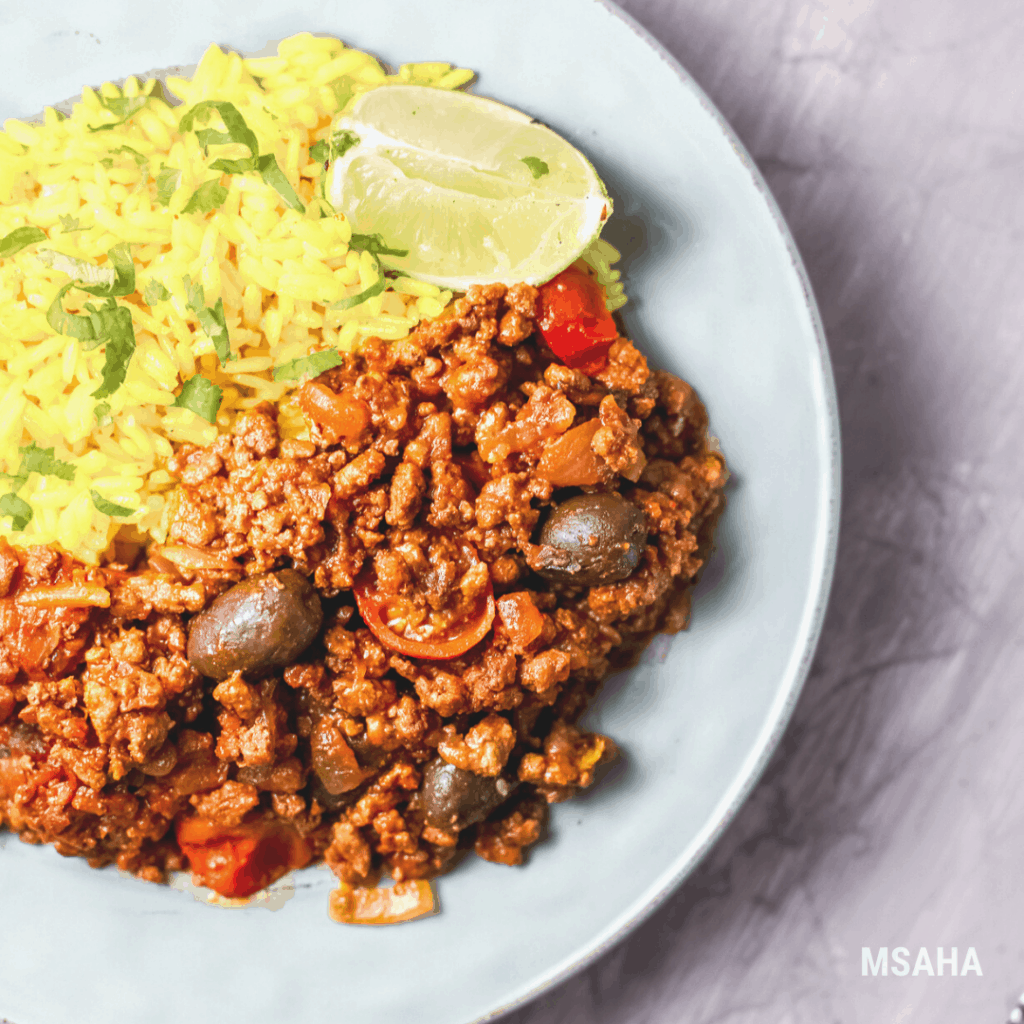 What is serve with picadillo?
Most of the time, picadillo is served with rice. It can also be served with beans. It is also often served inside of tacos, savory pastries, tamales, chiles rellenos, empanadas, etc.
You can even put it on top of a baked potato and stuffed veggies, such as peppers. It just depends on the region where it's being served.
Picadillo can even use as a filling inside of tacos, meat pies, etc.
Can you make picadillo with ground meat or minced meat?
You can make picadillo with both. It is important to note that some recipes are made with ground meat, and some are made with minced beef.
Can you replace ground beef with ground turkey?
Yes, for this picadillo recipe, you can replace the beef with turkey. I usually use beef, but when I'm trying to keep things on the healthier side, use ground turkey, and the result is just as good.
You might like these Puerto Rican recipes:
What are the ingredients to make Picadillo?
To make this picadillo recipe, you are going to need the following ingredients:
olive oil
Garlic clove
Red bell pepper
Onion
bay leaf
ground beef
Salt and pepper to taste
ground cumin
paprika
tomato paste
tomatoes
olives
Now that you have the ingredients, it is time to make this picadillo.
How to Make Picadillo
Use a large frying pan and place it on the stove over medium heat.
Add the olive oil and heat.
Once the olive oil is heated, add the garlic, red bell pepper, onion, and bay leaf to the pan.
Cook the ingredients until they are nice and soft for about five minutes.
Add the ground beef or turkey and spices and continue to cook until it is browned.
Next, you are going to add the tomato paste, tomatoes, and olive and bring it to a soft simmer.
Allow the ingredients in the pan to simmer for about eight minutes.
Before serving the picadillo, remove the bay leaf.
Your Picadillo is ready!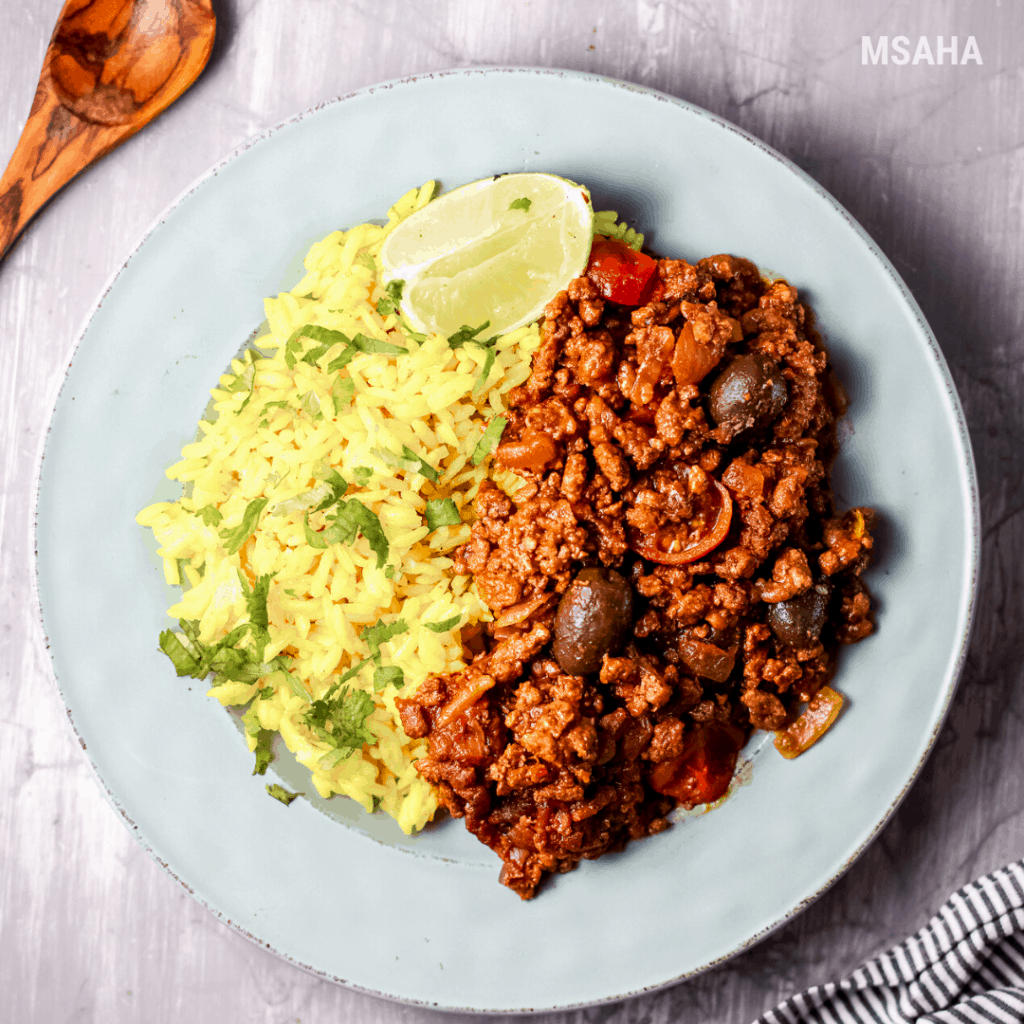 Picadillo Recipe
Now that you know everything you need to know about making picadillo, it is time to print the recipe with the exact measurements.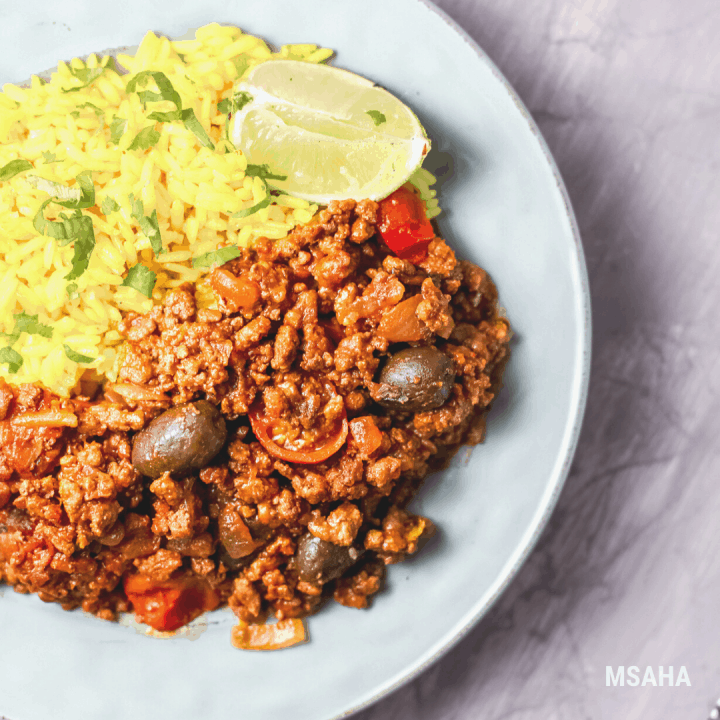 Puerto Rican Picadillo Recipe
This time is picadillo recipe is my family recipe. It's made with bell peppers, tomato, ground beef and a lot of spices! 
Ingredients
1 Tbsp olive oil
1 Garlic clove, minced
1 Red bell pepper, chopped
1 Onion, chopped
1 Dried bay leaf
1 Pound ground beef
Salt and pepper to taste
1 Tsp ground cumin
1 Tsp paprika
½ Cup tomato paste
½ Cup tomatoes, diced
¼ Cup olives
Instructions
Heat olive oil in a large skillet over medium heat. Add the garlic clove, red bell pepper, onion, and bay leaf and cook for 5 minutes or until soft.
Add ground beef and spices and cook until browned.
Add tomato paste, tomatoes, and olives and bring to a soft simmer. Let it simmer for around 8 minutes.
Remove bay leaf before serving.
Nutrition Information:
Yield:

4
Serving Size:

1
Amount Per Serving:
Calories:

402
Total Fat:

24g
Saturated Fat:

8g
Trans Fat:

1g
Unsaturated Fat:

13g
Cholesterol:

101mg
Sodium:

262mg
Carbohydrates:

13g
Net Carbohydrates:

0g
Fiber:

3g
Sugar:

7g
Sugar Alcohols:

0g
Protein:

33g
This nutrition calculations are for entertainment purposes.