April Online Income Report & Sad News
This post may contain affiliate links which might earn us money. Please read my Disclosure and Privacy policies here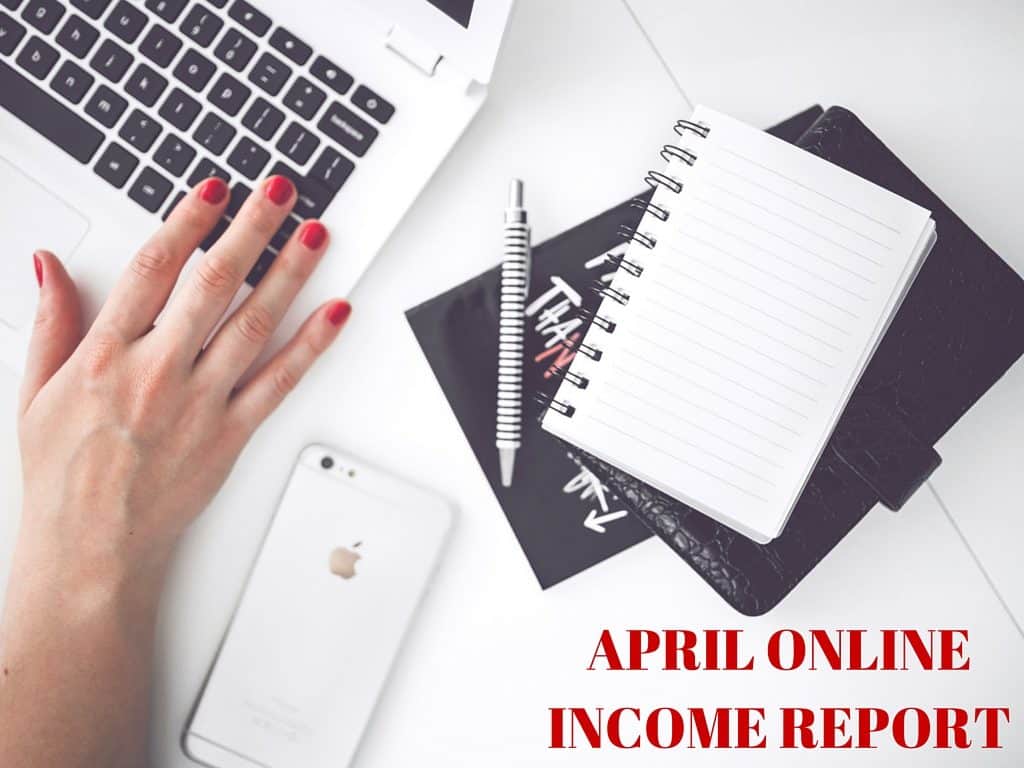 Oh April, what a month you have been for me, and not in a good way. Though the blog did solid for the month of April, as you will see on this month April online income report, you will find out that success is not everything.
On the personal side of things (which I haven't really been posting much of anything personal), we have been hit hard with just things after things to the point where sometimes I wonder how I am still here.
Though we all know that life is not always easy, nor fair, I always seem to look for the positive of everything. I mean last year alone was such a hard year for me personally, and thanks to the support of family and friends, I kept on going.
Last year I lost a chunk of our income, and honestly, saving money wasn't on our mind either, yet, somehow I kept going with my goal to turn this blog into a business and make more money than what I did when I had my part time job. The good news was that I succeeded, and with that came a more ambitious goal for the blog.
How it all almost crumbled in April for me.
You see, if you follow my blog, you know that I love setting up goals, writing them down, and executing them. I like to try out things and fail, but that's when it comes to blog goals. I never expected life to throw me a massive curve ball like it did.
During Easter weekend, our 5 year old fell ill and was rushed to the ER where we spent the majority of the night. Everything came out OK, and we went back to normal. Here comes April, and all of the sudden our 5 year old fell ill again, and this time he was deteriorating and was rushed to the ER from his doctor's office, and from the ER to the children's hospital.
For those who might not know, our 5 year old is Autistic and the happiest little boy ever! This was a terrible experience for my husband and I, and being pregnant, I was very emotional. Our little champ pulled through but will still be monitored going forward.
Our home bathtub needed to be replaced, my husband got sick, and the worst thing that could happen to me was the death of my close friend, Sherry. Again, to those who are new to our blog, Sherry was a fellow writer, mom, friend, and cheerleader to me. Sherry was passionate about special needs, and as I write this, I can't even stop crying.
The hardest part of all this was how numb I became at once and how her passing really affecting me bad. So bad, I haven't really left the house to see our mutual friends and her family. Yes, I know this is selfish part of me, but baby steps for me.
My son also fell sick again, but this time, the doctors were prepared and took action. I also became dehydrated and was monitored as well. Through all this the blog went to auto pilot, which explains the lack of posts and engagement.
Though I know my blog is my business, I have kept up with important things; but the drive and motivation that I had is hard to keep going when I am weeks from welcoming our new addition.
Will I get my drive and motivation to keep going with this blog back? Absolutely! My biggest cheerleader is counting on me to make this a successful blog. I just need time to take care of me, and it seems that every other day in April, something happens that requires attention.
I also wanted to take the time to thank my online friends for stepping up when I needed you all and keeping my little business going. I also wanted to thank you all for your love, prayers, and support.
To have these amazing moms I met online offer to come to the hospital and feed our family because they lived 30 minutes away (we were staying there and lived about an hour away, our family was split for a few days) was so amazing, I don't know how to repay you all!
I also want to thank my extended family as well.
Oh, did I mention we also did a mini bedroom remodel, closet remodel, and had a mini-breakdown when I forgot about my son's first concert? Mind you, we were up dealing with Sherry's passing news and I took missing his concert so hard … well, when I said April wasn't nice, it wasn't.
April Online Income Report
Enough about my personal drama, and let's talk about what you all came here for, April online income report. Honestly, I didn't do badly, but I didn't come close to making $2,000 a month that I wanted.
The good news, the year is not over and making $22,000 by the end of the year is still possible, right?
First I want to say that I am sorry if you came to check the blog and it was just blah! Now you all know what was going on behind the scenes, and I truly hope you all understand.
Social media growth, which is something I am focusing on this year, is really paying off, and Pinterest's growth is amazing. Go me!
You will also see an increase on my advertisement expenses, but sponsors paid me to boost a few social media shares, and I got compensated for that.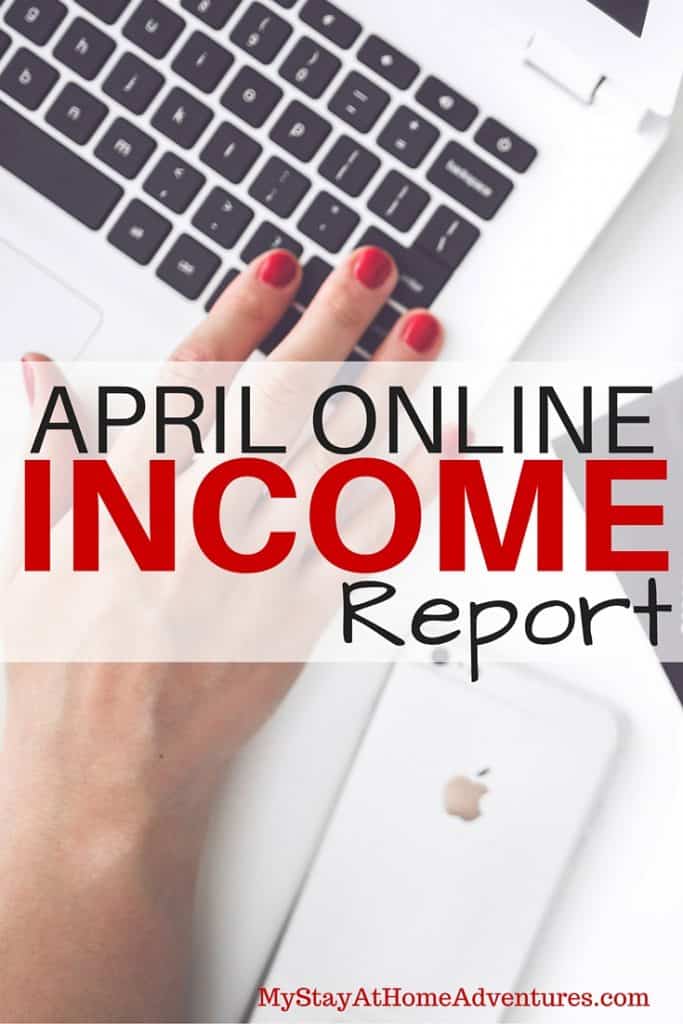 April Social Media Update
Pinterest –9435 May –11,000 <— nice!
Facebook –7496 May – 8100
Twitter – 1787 May –1828
Page views – 86,050
Below is the income my blog generated, by ads only, during the month of March. The reason why is because my goal is to increase my ad network income each month. This is a personal goal of mine; however, the actual money I got paid will be shown separately.
Ad Network Income: $570.69
Adsense – $97.07
Media Net – $41.44
TBN –$432.18
Now this is the money I received in my accounts.
Escalate Network – $48.20
Media.net – $00.00
Adsense – $187.71
TBN – $219.76
iConnect – $20.00
Izea – $0.00
Clever Girl – $235.00
Linqia – $00.00
She Know – $50.00
Misc – $21.00
Affiliate – $00.00
Total amount actually paid in March – $777.67
Add the additional monthly expenses:
BoardBooster – $25.00
Advertisement – $59.76
Canva – $00.00
Domain -$52.00
Izea – $0.00
Giveaway – $00.00
Travel – $00.00
Writers – $00.00
Misc. – $34.00
Total Expenses – $170.76
So, as you can see, my April online income report wasn't too bad. I am hoping that May will bring me better health for my entire family, and will get me out of this funk.
How was your May? Did you make your goals?