Free Kids Lemonade Stand Planner
This post may contain affiliate links which might earn us money. Please read my Disclosure and Privacy policies here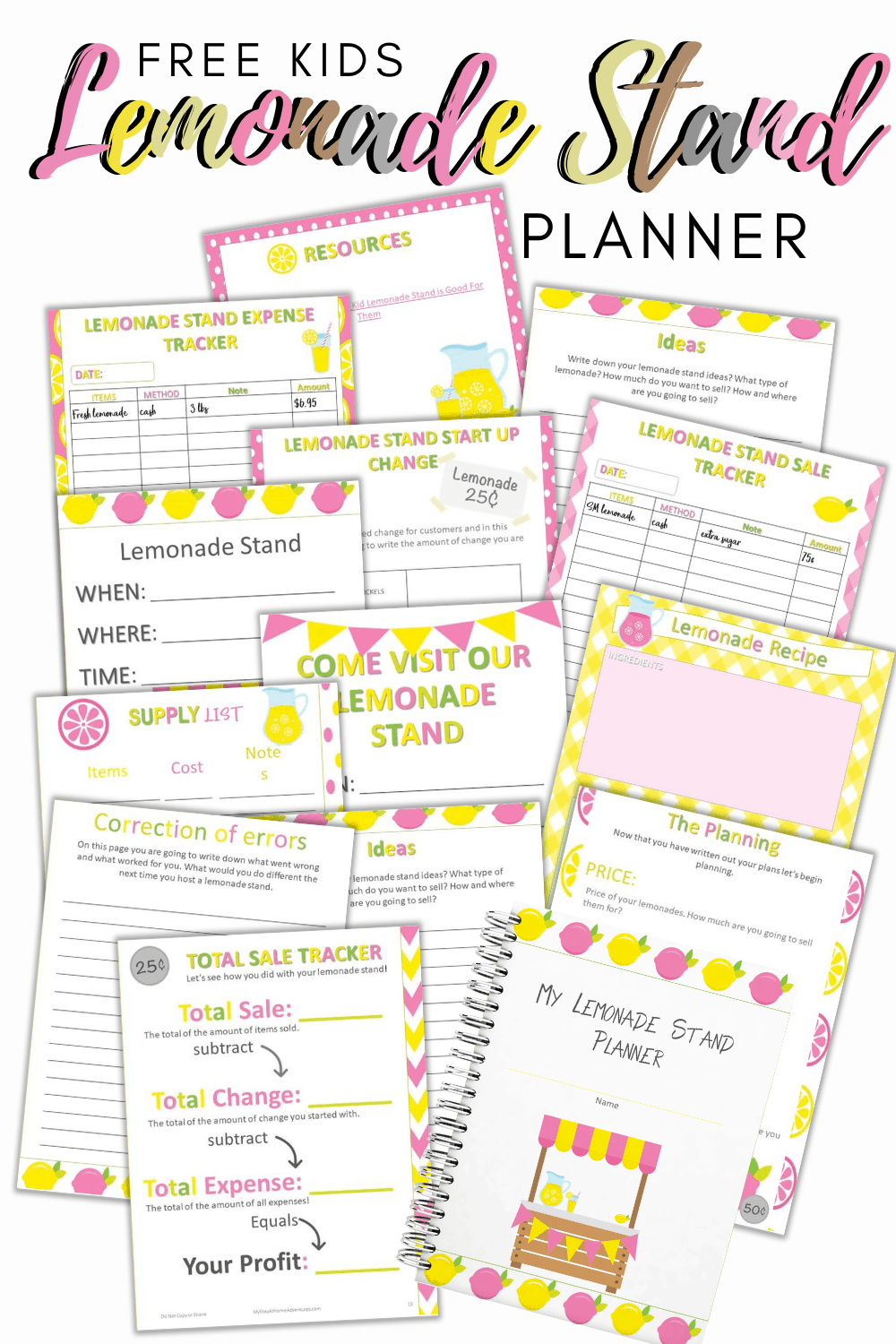 Guys, you have to check these Free Kids Lemonade Stand Planner!!
We talked about the importance of kids enjoying a lemonade stand and what it can teach them, and today we have something special for you all!
I've created a Kid Lemonade Stand Planner to help you and your kid plan their lemonade stand. You see, because I truly believe that teaching kids about the importance of money and entrepreneurship will benefit in the future, I created this planner.
So what does this super cute free digital planner has?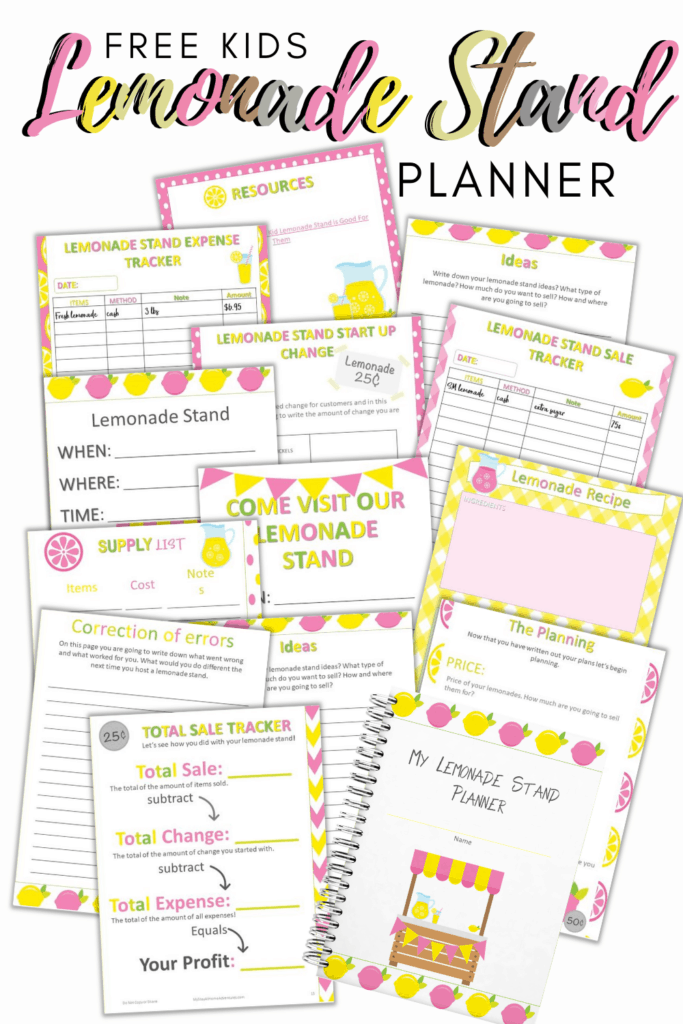 Free Lemonade Stand Printable
Now, this lemonade stand digital planner is about 17 pages, and it is set to help your child prepare but, most importantly, understand how the process work.
It shows how to create a business goal and track expenses, earnings, and profit. It's like running a small business.
With this kids lemonade planner, you can help your child keep track of the financial side by writing down their supply list and adding cost.
They will be able to keep track of all their lemonade expenses and, during the sale, day keep track of income.
Of course, to keep it even more realistic, we added a change spot check to help them count the coins and cash.
I also added 2 lemonade stand flyers to use to advertise your lemonade stand.
Related posts:
Take a look below and see how cute this free digital planner is!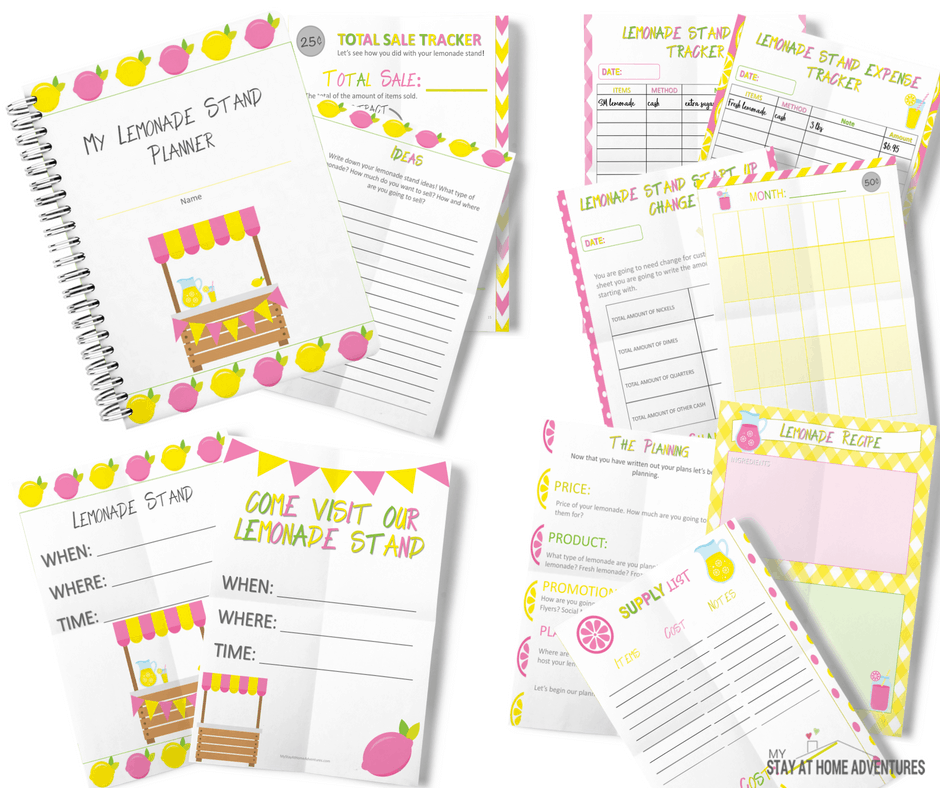 This kid lemonade stand comes with:
supply list
2 lemonade stand flyer
expense tracker
sale tracker
a planning sheet
blank calendar
a change spot checklist
idea sheet
and more!

How to obtain this free kid lemonade stand planner
To download this digital lemonade printable is to sign up for our newsletter. You will need a valid email, and within minutes you will receive the planner.
Your turn: What do you think of this free kids lemonade stand planner? Are you going to use it?