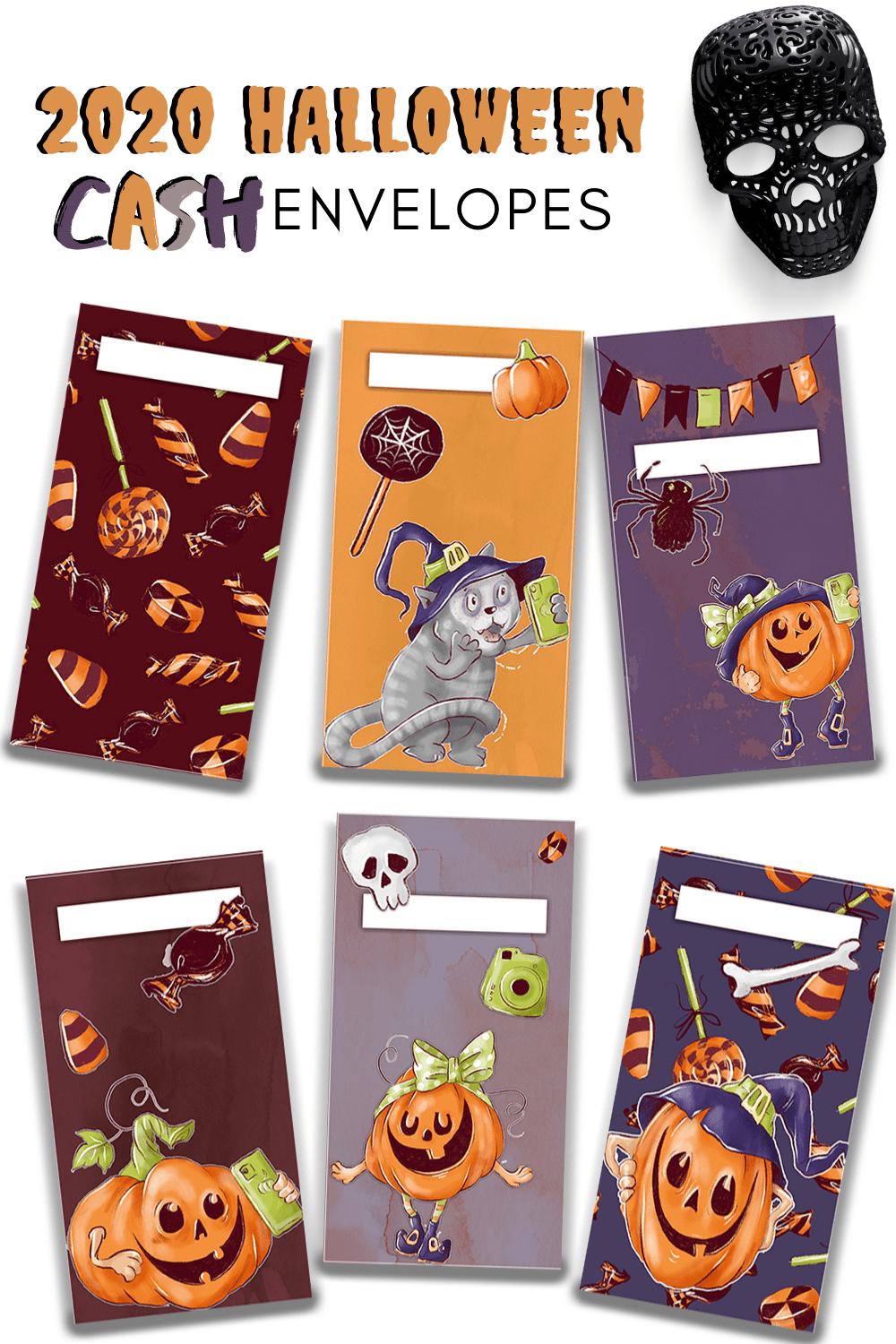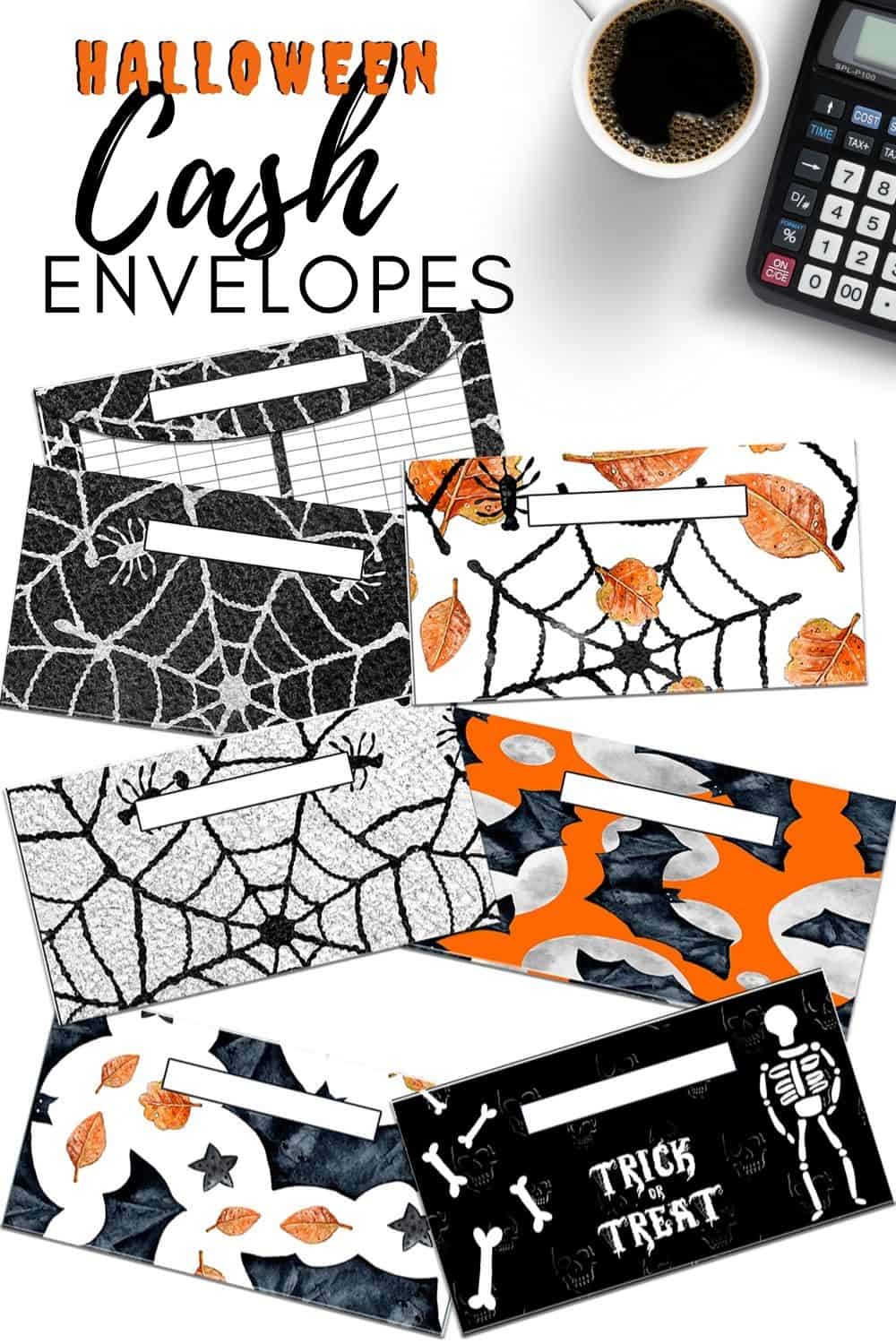 These Halloween cash envelopes scream Halloween! Get your money organized and with style and grab these cash envelopes printables today.
Our mission has been to help you enjoy your home adventure on a budget you can afford.
For those starting on their financial journey, we have encouraged you and challenged you to start using the cash method when it comes to budgeting.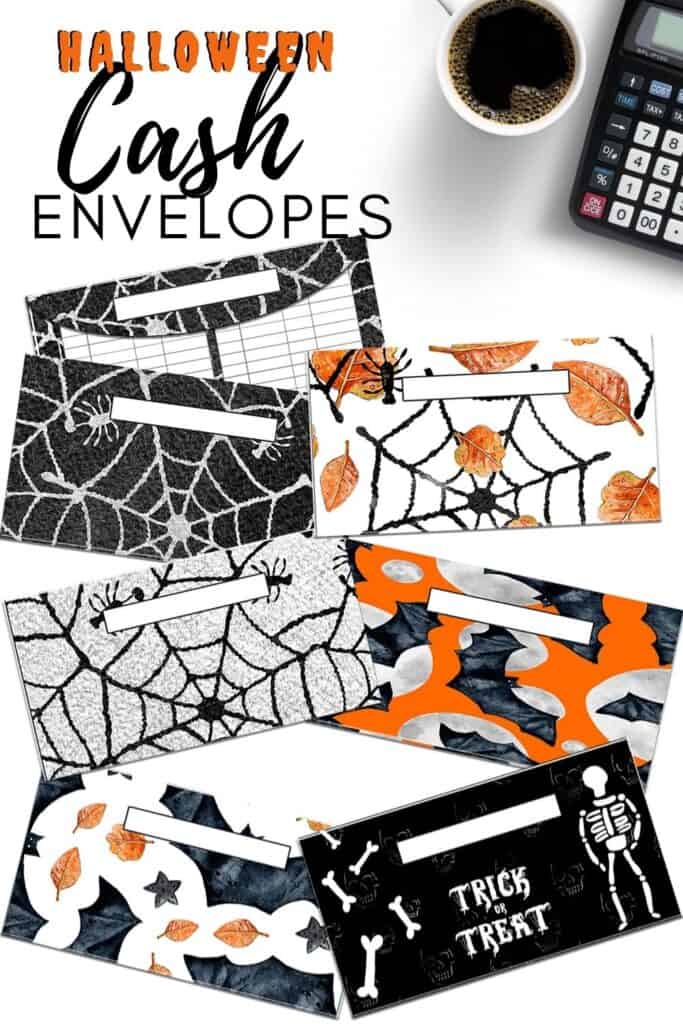 This month we want to introduce you to the latest cash envelope template: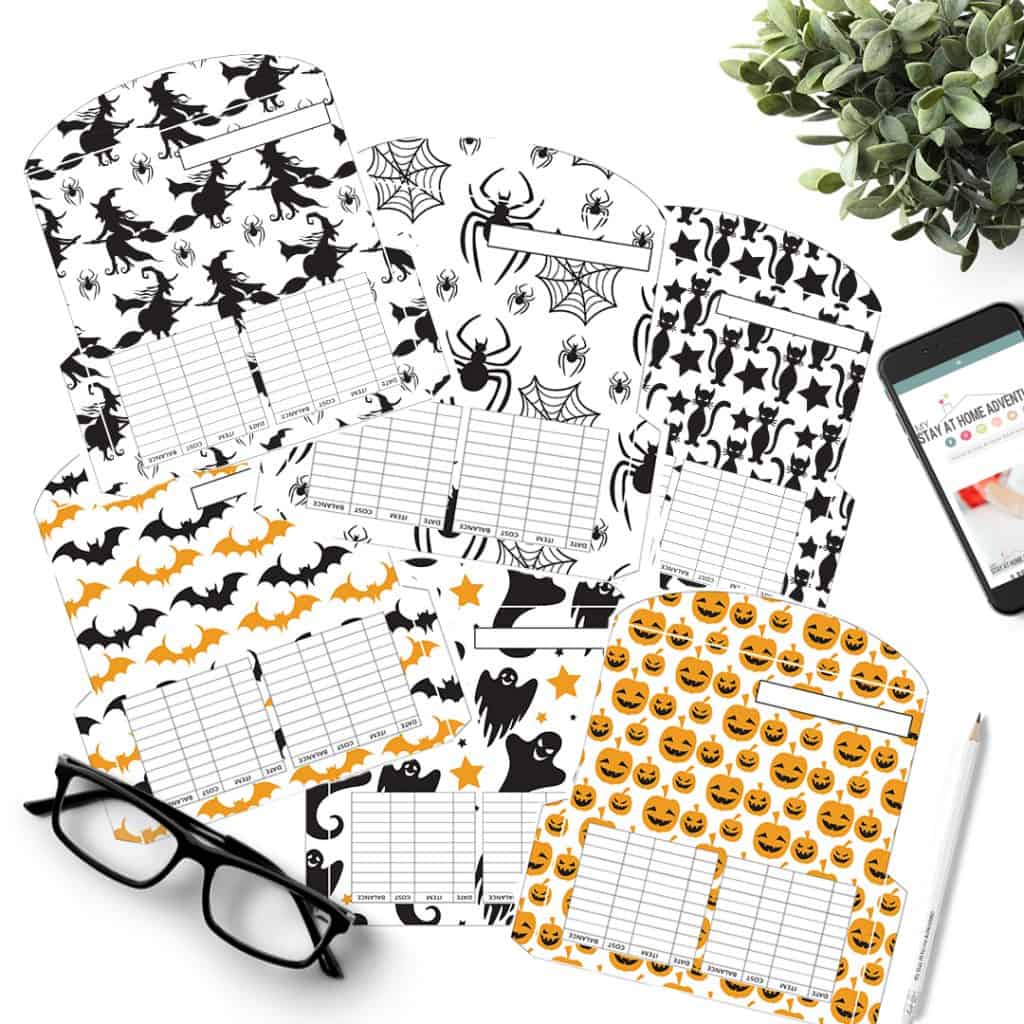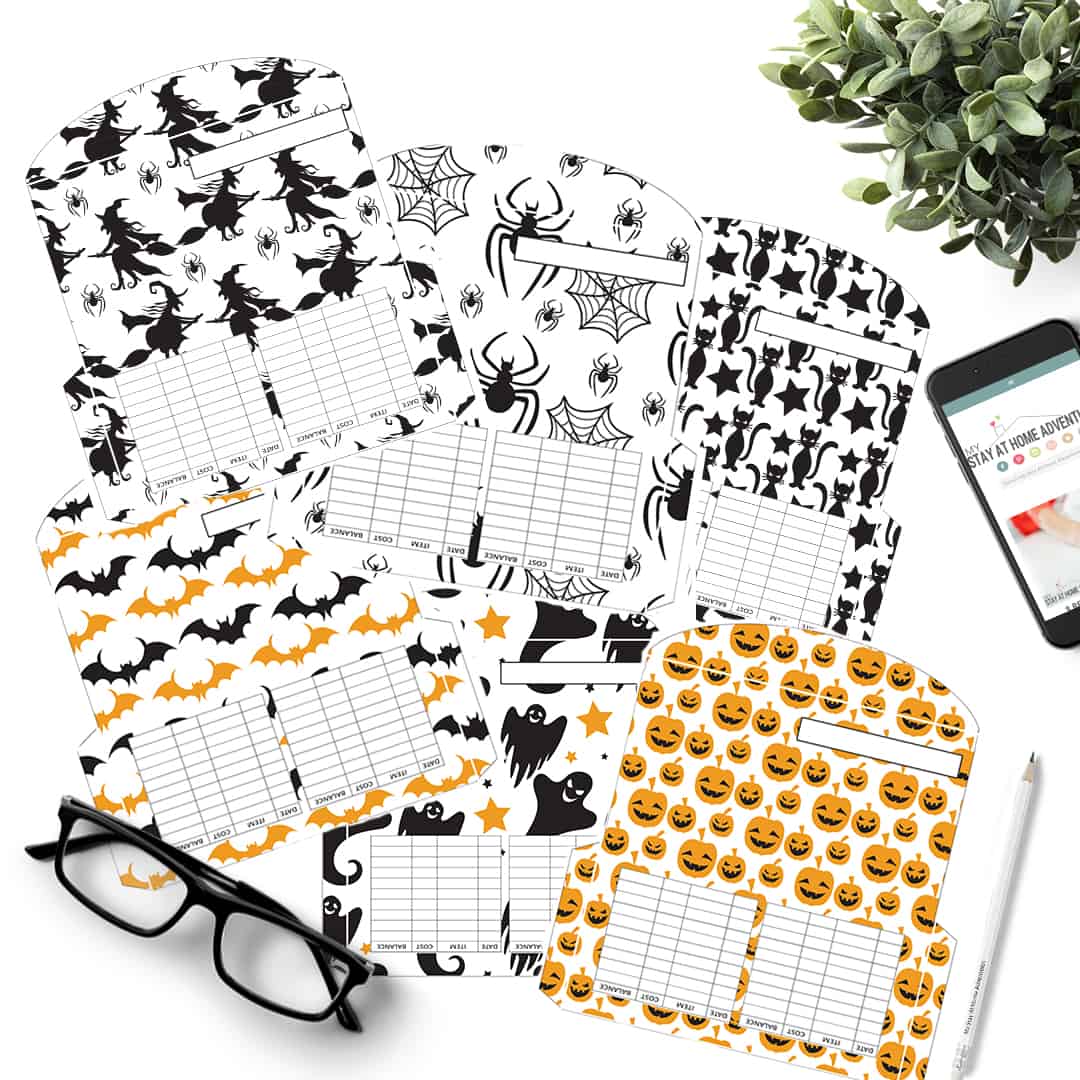 Halloween Cash Envelopes
This year Halloween cash envelopes have a different design from previous cash envelopes. Thanks to your feedback they are bigger to fit more money and even receipts.
They are different styles of these cash envelopes from vertical cash envelopes to horizontal cash envelopes.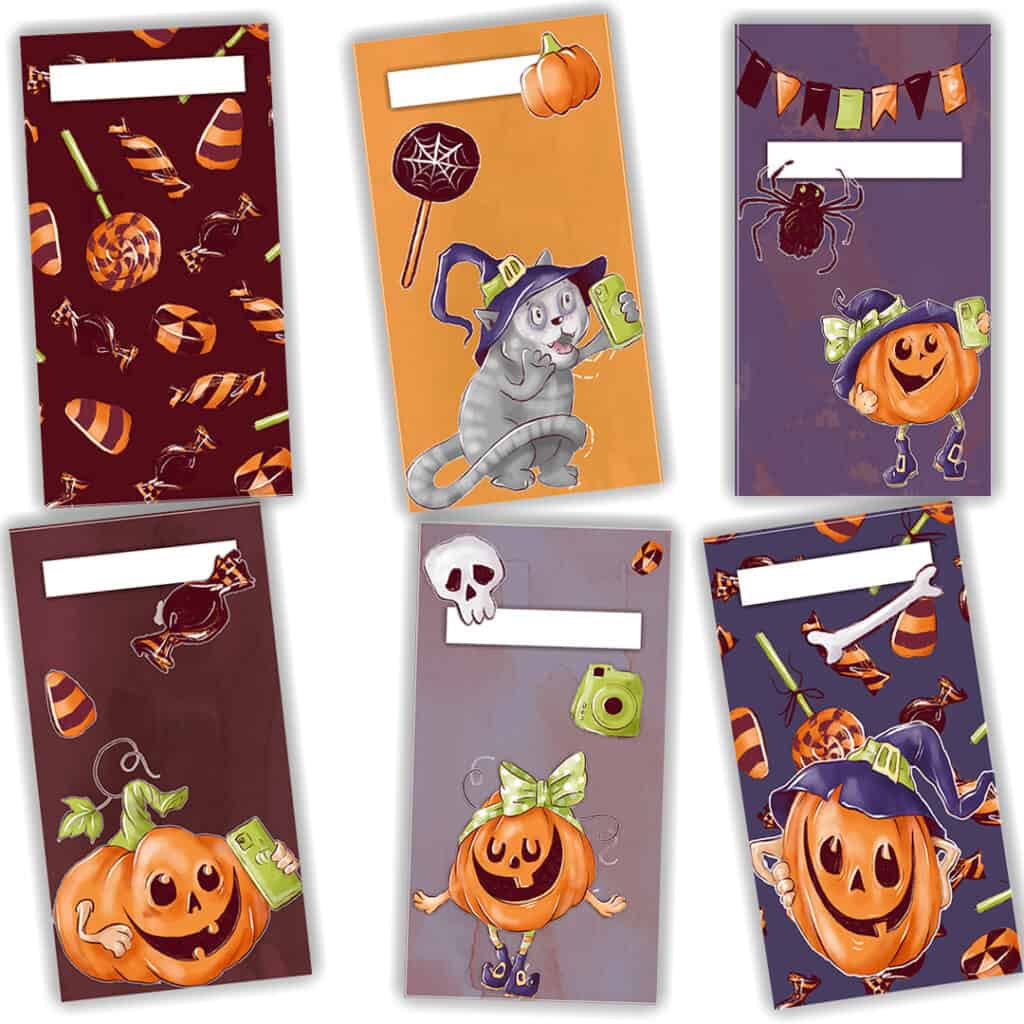 These envelopes are great to use with our Budget Binder Printables as well.
To learn more about how to use the cash envelope system we encourage you to read the following posts: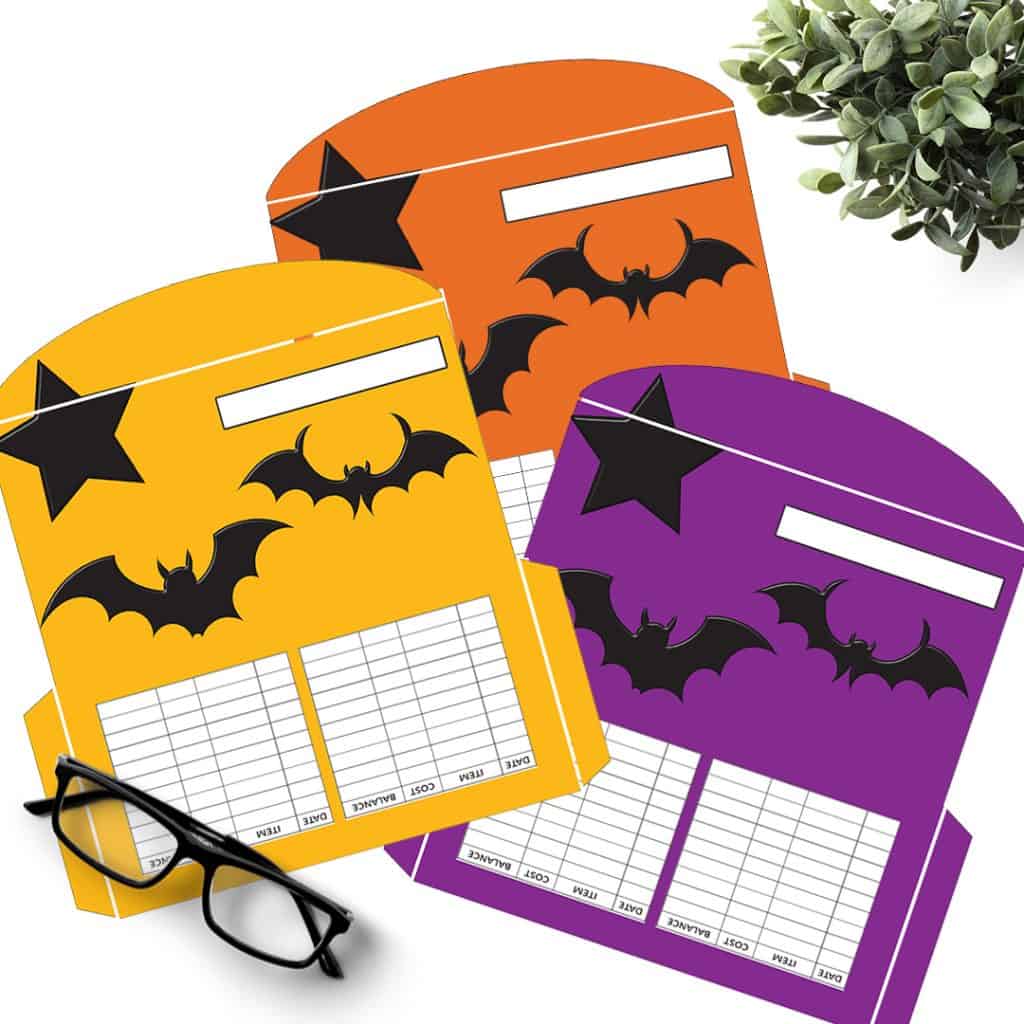 What type of paper should I use to print my cash envelopes?
You can use regular printer paper if you would like, but we recommend stock paper or a stronger firmer copy paper.
You can use this Copy paper or this paper from Walmart paper, and you can order it when you order your Walmart Groceries.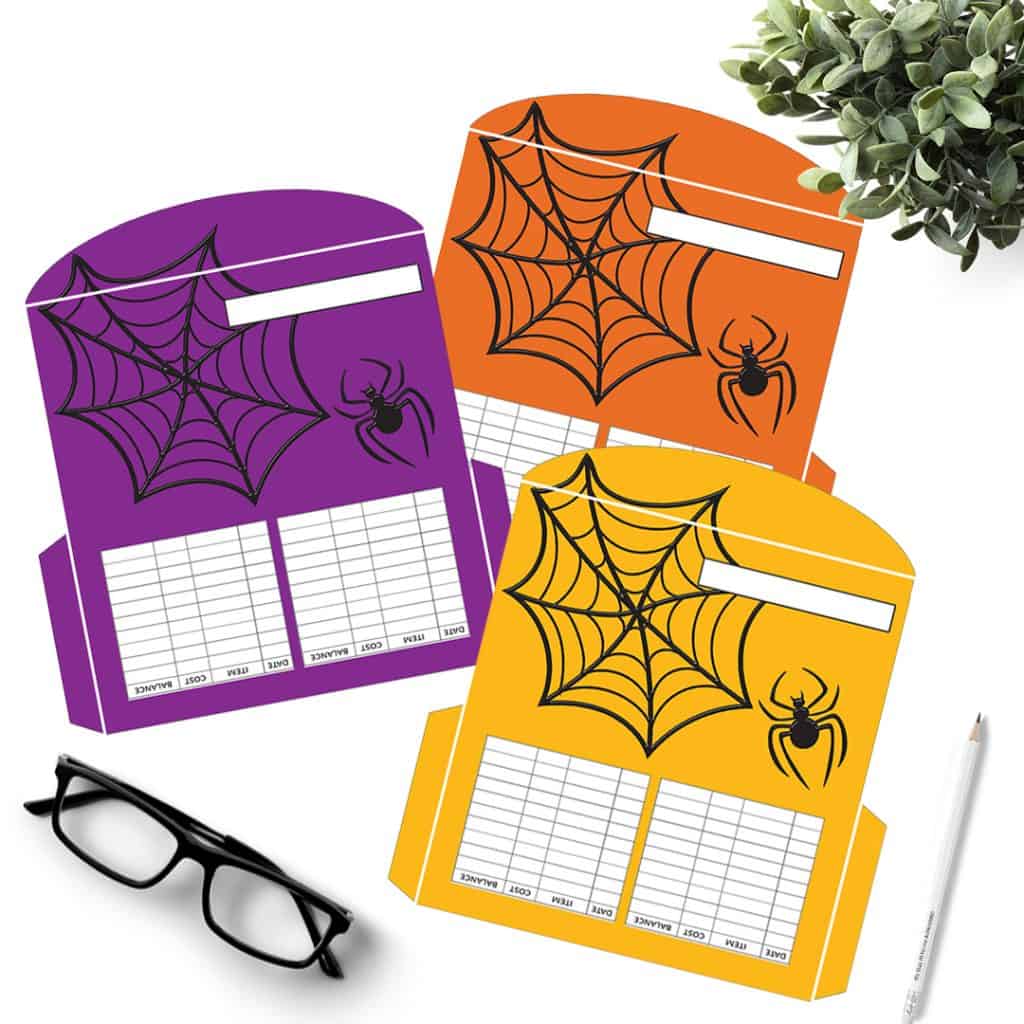 What are the Halloween Cash Envelopes sizes?
Vertical Cash Envelopes are about 6 inches tall and 3 inches wide.
Horizontal Cash Envelopes are about 7 inches wide and 3 inches tall.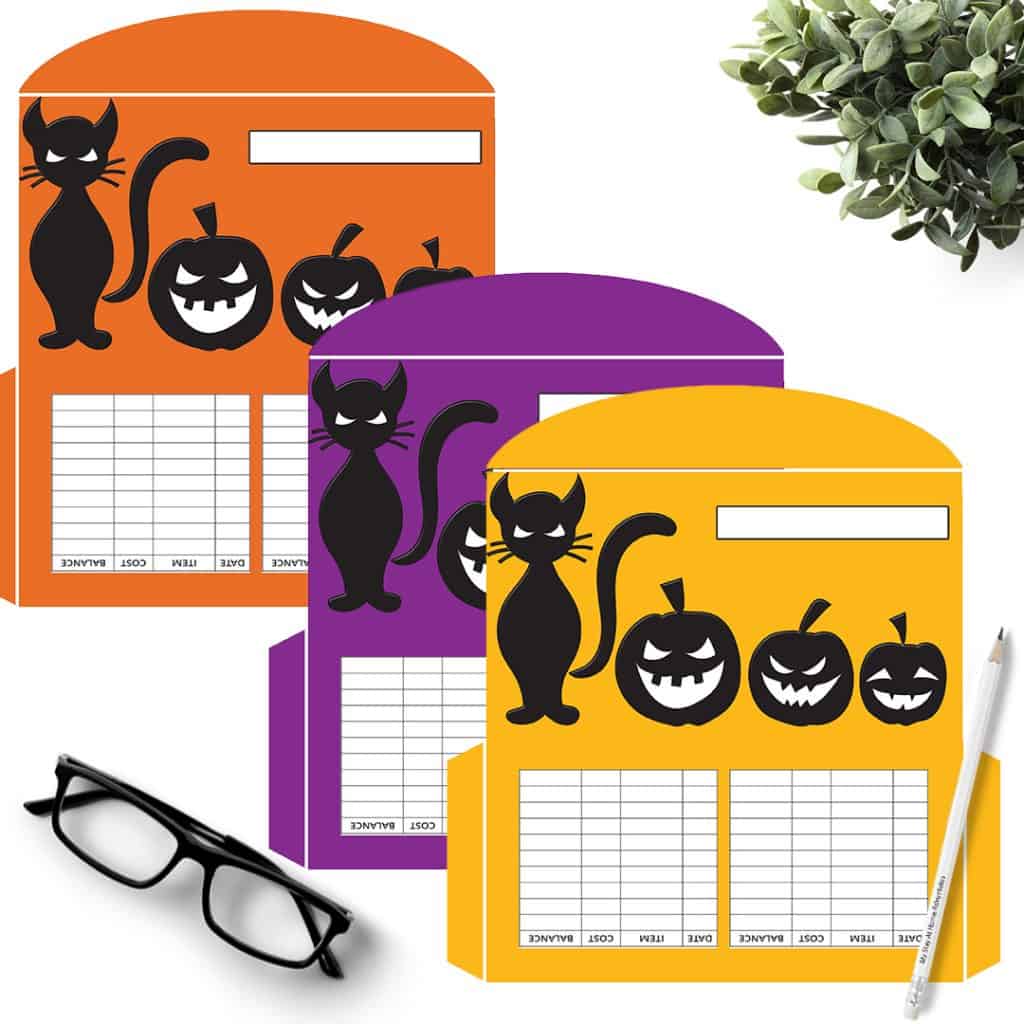 Do these envelopes fit Luxe/Filofax type envelopes?
I don't own any of these wallets (I just ordered this one thanks to an IG follower, Nicole) but according to her, they do fit this style of wallets.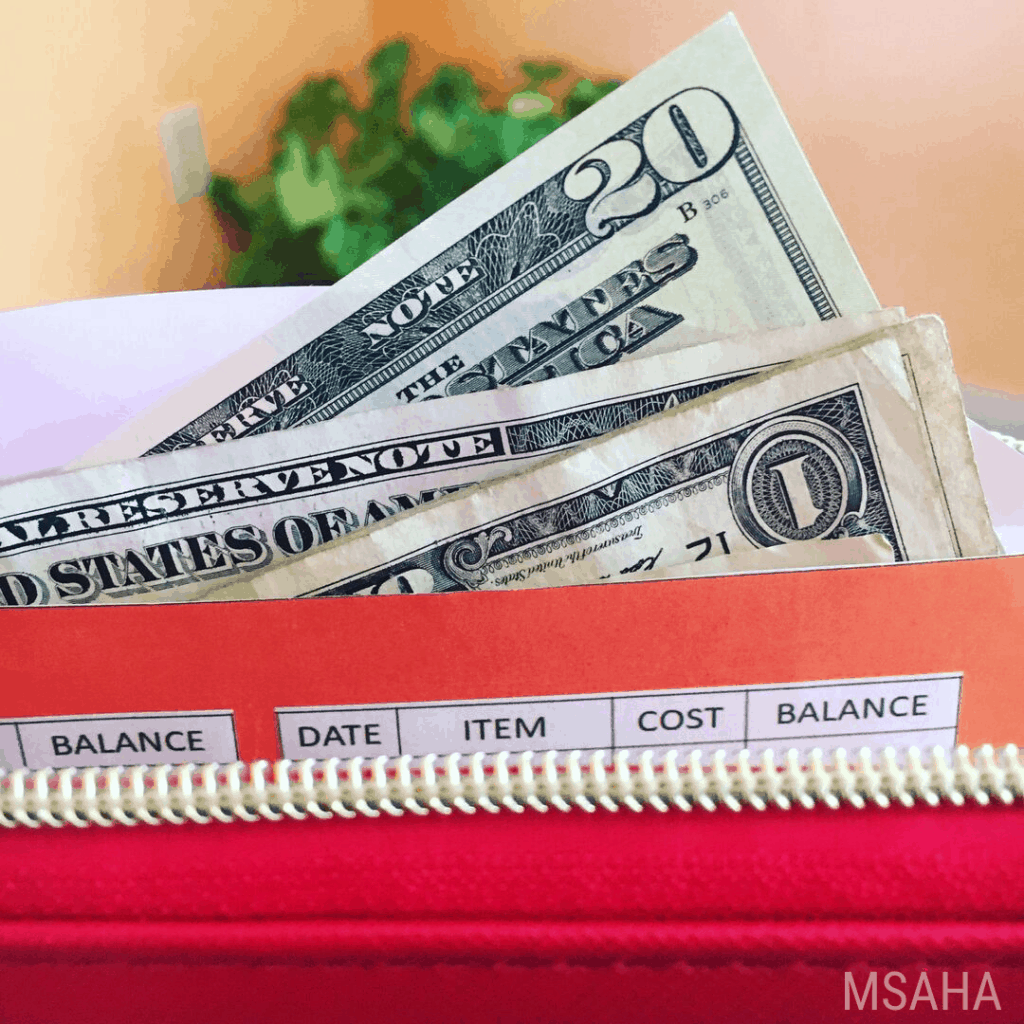 This All-in-One Cash Envelopes Wallet with 12 Budget Envelopes & Budget Sheet has become a favorite one so check it out. It comes with 12 envelopes you can reuse!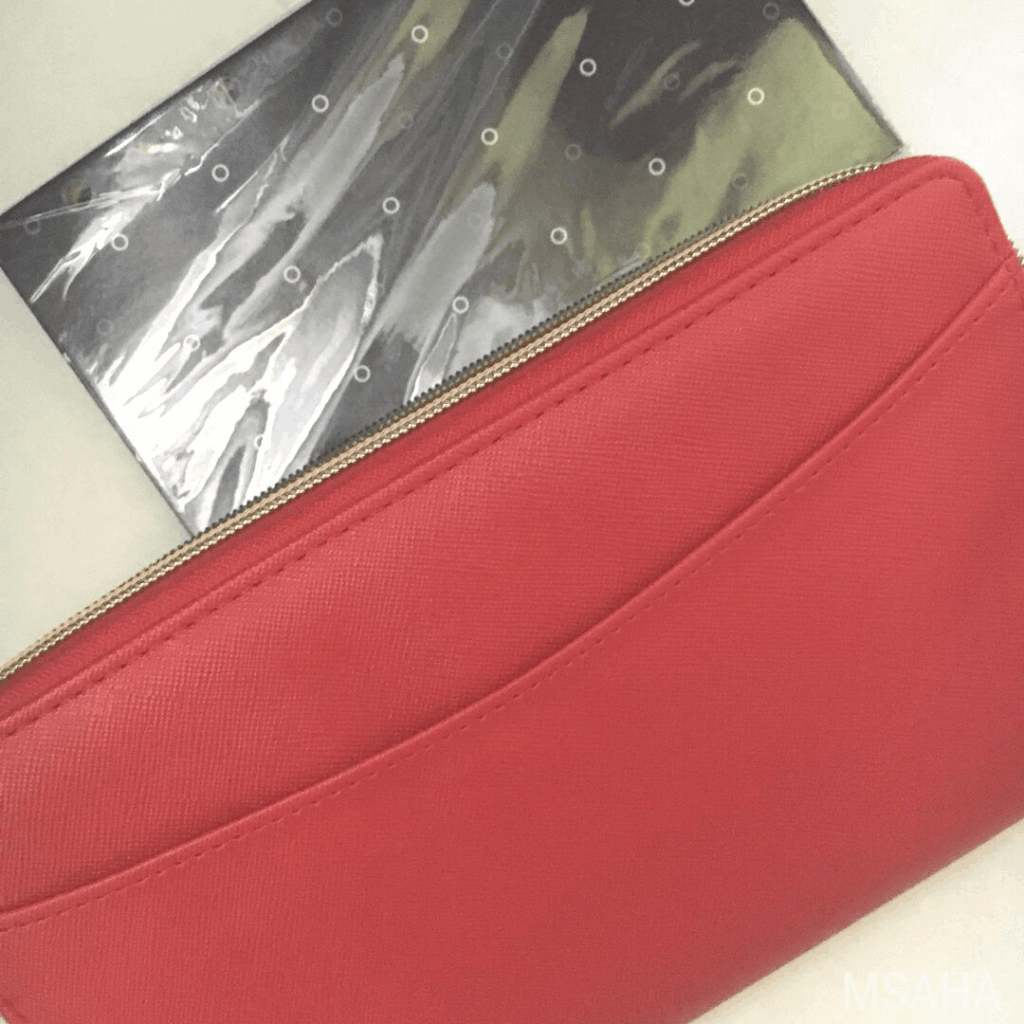 Free Cash Envelope Templates
Sign up to receive free cash envelopes when you subscribe to our weekly newsletter.
Cash Envelope Shop
Visit our shop and find an awesome selection of cash envelopes templates and digital tools.
The following two tabs change content below.
Latina mom of 4 married to wonderful Greek gentleman. Living in southeast PA and trying to juggle family and a household while trying to earn an income from home. Follow my stay at home journey as I discover how to earn money and save money so we can continue to live debt-free.
Latest posts by Joyce @ My Stay At Home Adventures (see all)