As a mom, your personal experience with managing money and its importance is extremely important. Managing money as a mom is something that I wish I learned at a younger age, or had listen to my mother's advice early on.
Thanks to my hard working mom, I will tell you why managing money as a mom is important in today's world.
Growing up and moving to Pennsylvania was one of the hardest transitions we experienced as a family in the late 80's. My mom moved here with my brother and I and took the role of both father and mom as my dad finished taking care of everything and followed months later.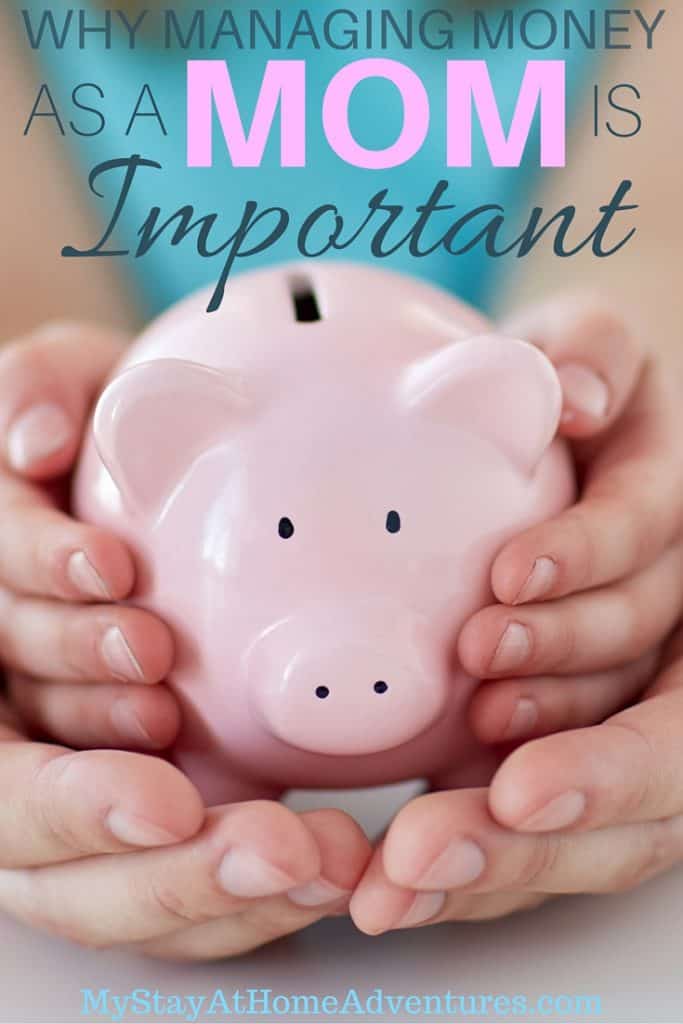 We grew up poor, very poor. Sometimes the money wasn't enough to cover rent and utilities, but somehow my mother made the best out of everything and got it done. My mother also took the role of caregiver for my aging grandmother until she passed away months later.
All through this, my mom continued to keep going in her new surroundings and found a job she truly loved. My father would send us money, as much as he could while finishing business, before moving to the USA. As the years passed and we adapted and called this country home, one thing that never changed was how hard my mother continued to work.
Through the years, my mother would always say that her hard work was all for her family. Having the ability to help, not just us, but the rest of her family financially was important because it kept them together. What she didn't know was that the reason the family came together was because they appreciated and respected her hard work and giving attitude.
Fast forward to today, and my mother continues to work in that job she fell in love many years ago. Of course her earnings have increased, and simply thinking of not retiring and her retiring year approaches. My mother always managed the money, and she will always say it was important for me to learn about managing money as a mom.
She still manages her money well, and believes in the importance that every mom should know how to handle her finances.
Quite honestly, I didn't understand why this was so important to my mom, and I should have listened at an early age. I became a single mom in my 20's, and I was terrible at managing my money. I had so many financial issues that I didn't know how to get myself out of it.
I wished I would have listened to my mom, and because managing money as a mom in my 20's affected me big time. The good news is that I had her hard working spirit to encourage me and decided if I got myself in, I will get myself out, and followed my mother's advice.
Managing Money As A Mom Is Important!
My mom was there all the steps of the way, and I am glad to say that when the recession came and she was laid off, I was able to give the same way she had given to all of us. It was a great feeling to show my mom that thanks to her advice, I am able to give back to her.
I am living proof that managing money as a mom is extremely important. As parents, we are role models, and teaching our children to manage their money is important. Finding ways to be able to feel safe and secure about our money is very important to my family. This allows us to concentrate on spending time with our loved ones.
No matter how close, or far, your family is, and because you worked hard for your money; having a great tool for moms to manage and move money quickly will give you more time to be with the family.
Check out these money posts:
Tools like Xoom that helps you save money,even if you are sending your mom money overseas. Xoom is the easiest way to send money, reload phones, and pay bills around the world. You can bridge the distances between you and the people you love by sending them money to over 50 countries anytime, anywhere.
Xoom, a PayPal service, powers international payments to friends and family in more than 50 countries around the world, and the number one recipient of payments on Xoom is Mom. Sending money abroad can be time-consuming, insecure, and expensive; but not with Xoom.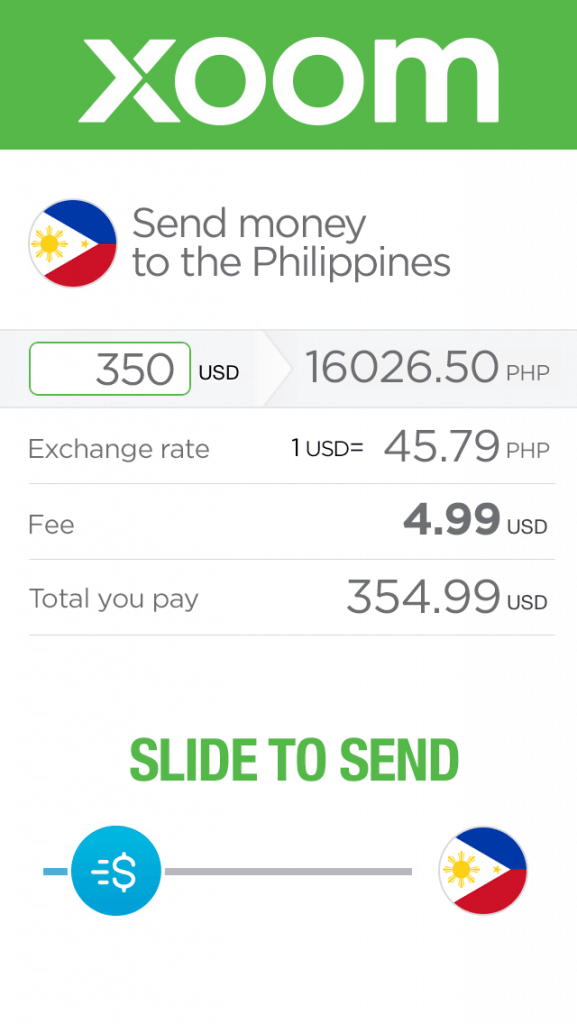 Xoom has a popular mobile app that is used for two-thirds of its transactions. Xoom is the only remittances company that offers instant disbursements and a selection of multiple ways for loved ones to receive their money.
Xoom also provides peace of mind as you can track each payment via SMS alerts and receive a text message when the money is received.
This Mother's Day, I wanted to look for the perfect gift for the special moms in my life. The good news is that one of my favorite companies I personally use, PayPal, is offering Mother's Day shopping deals from Macy's, to Kiehls.
If you want mom to pick her gift out, invite her to shop at PayPal Digital Gifts store and allow her to pick something she loves.
Check out some of the PayPal Mother's Day deals available:
30% off at Pink Blush Maternity 4/24/16 – 5/8/16
35% off at Canvasworld 4/24/16 – 5/8/2016
$35 off $65 at SuperJeweler 4/24/16 – 5/8/16
$10 off $50 at Bits of Vintage 4/24/16 – 5/8/16
25% off plus free 2-day shipping at Land's End 4/28/16 – 5/8/2016
Buy one get one free any size jar or tumbler at Yankee Candle 4/28/16 – 5/8/2016
Buy 3 get 3 free at BodyShop 4/28/2016 – 5/8/2016
20% off one item at Sur La Table 4/28/2016 – 5/8/2016
25% off Friends and Family Sale at Macy's Online 4/29/2016 – 5/8/2016
2 deluxe samples and 2-day shipping with purchase of $35 at Kiehls 4/30/2016 – 5/8/2016
25% off at FTD.com
25% off plus free shipping on orders over $59 at Fragrancenet 4/30/2016 – 5/8/2016
Extra 10% off Mother's Day favorites plus free shipping when you order 5/5; 5/1/2016 – 5/8/2016
$50 gift card for $40 at Overstock
$50 gift card for $40 at Legal Sea Foods
$50 gift card for $40 at bedandbreakfast.com
$50 gift card for $40 at Jiffy Lube
As you can see, there are many reasons why managing money for moms is very important. With the help of PayPal and Xoom, they will help you save you money so you can spend more time enjoying the things you love with your family.
Happy Mother's Day!
I was selected for this opportunity as a member of Clever Girls and the content and opinions expressed here are all my own.
The following two tabs change content below.
Latina mom of 4 married to wonderful Greek gentleman. Living in southeast PA and trying to juggle family and a household while trying to earn an income from home. Follow my stay at home journey as I discover how to earn money and save money so we can continue to live debt-free.
Latest posts by Joyce @ My Stay At Home Adventures (see all)