Why Managing Money As a Mom Is Important
This post may contain affiliate links which might earn us money. Please read my Disclosure and Privacy policies here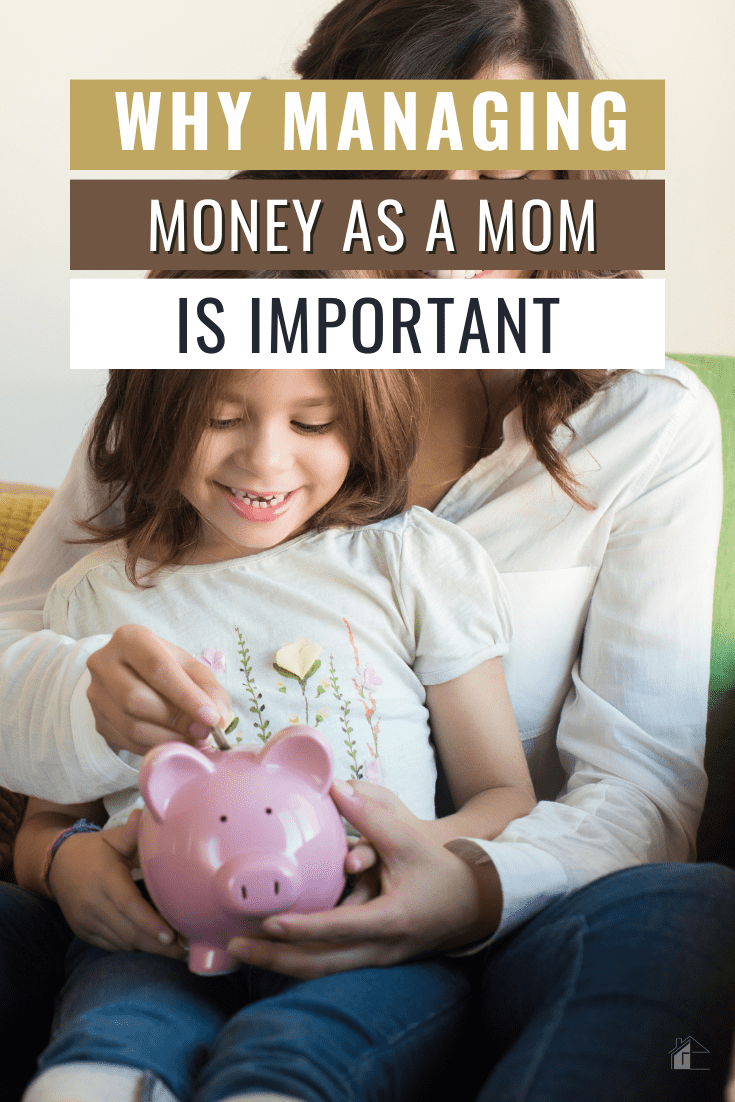 As a mom, it is important to stay on top of your finances and manage your money in the best way possible. Having a budget, regular savings plan and other financial strategies can help you save money while still providing for your family. Let's look at why managing your money as a mom is important and how you can do it effectively.
You might not think managing your money is important, but it's essential for your financial health and stability. Having a budget, regular savings plan, and other strategies can help you save money while still having enough for your family's needs.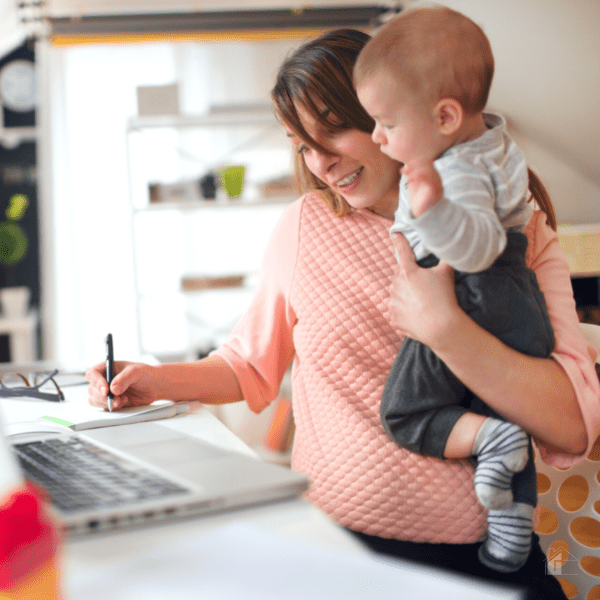 Why Managing Money Is Important
Managing your money is an essential life skill and being a mom certainly complicates the task. It's important to have a plan in place to help you stay on top of your finances, so you can make sure your family's needs are met.
Not only does managing your money allow you to better provide for your family, but it also gives you the freedom to save for the future. With the right strategies, you can be sure that you and your family will have everything you need.
A Family Budget Helps You Spend
A family budget helps you make the most of your money and ensure you don't miss out on important expenses. It also helps you to stay organized so that you can be productive and efficient with your money.
Not only can a budget help you manage your current expenses, but it can also help you plan ahead for future financial goals, such as saving for retirement or buying a house. Having a budget can also help you stay on top of your spending, allowing you to track where your money is going each month easily.
Being Organized Allows You to Be More Productive
Being organized is key to managing your money as a mom. Not only does it help you keep track of your finances, but it also allows you to be more productive in other areas of your life.
With an organized system for bills and expenses, you can find more time to spend with your family or do something for yourself. By organizing your finances, you can be more efficient with your time and money and make sure you are making the most of every dollar.
Having Children Can Double or Triple Your Monthly Costs
Having children can have a major impact on your finances. A recent U.S. Department of Agriculture report estimated that the average middle-income family spends about $233,610 to raise a child from birth to age 17.
While one-time costs like travel, home needs, and nursing/feeding can add up quickly, other expenses like childcare and savings plans also need to be considered. Cash offers more financial resources to cover the high cost of raising children and can free up attention and energy to devote to parenting.
Budgeting For the Future
Budgeting for the future is a great way to ensure that your family is prepared for any unexpected expenses. A plan in place will help you save and invest money for retirement, college tuition, and other long-term goals.
Setting aside money each month for savings will give you a cushion to fall back on in an emergency while also helping you prepare for the future. Planning out how much money will be allocated to each goal can help you stay on track and reach your financial objectives.
Experts Share Advice on Money Management for Moms
Financial health is an important part of being a mom, and experts agree that budgeting and money management are key to success. Financial advisors, bloggers, and authors have shared their advice on managing money as a mom. They suggest setting a monthly budget and tracking your spending to improve your finances.
They also recommend setting money aside for emergencies and saving for the future. One strategy is to agree on a monthly sum each can spend on discretionary items. Finally, an online community of personal finance experts are changing the conversation around money, motherhood, and building family wealth.
Tips and Resources for Managing Money as a Mom
Moms have a lot on their plate, so taking the time to manage your money can feel like an extra burden. To help make it easier, take advantage of the many tips and resources available. Money management apps, online calculators, and budgeting software are all great tools that can help make managing your finances easier.
Additionally, plenty of online resources such as blogs, YouTube videos, and other websites offer advice on money management. Finally, don't be afraid to ask for help. Talking to a financial advisor or accountant can be a great way to get the advice and support you need to manage your finances. With the right tools and resources, managing your money as a mom can be a lot easier than you think.
Managing money as a mom is important because it can help you save for the future and ensure your children are taken care of. Being organized and creating a budget will help you keep track of your finances and ensure that you make the most of every dollar.
Additionally, take advantage of all the tips and resources available to make managing your finances easier. With the right tools and resources, money management can be much less stressful and help you build financial security for your family.