Sazon Seasoning Recipe
This post may contain affiliate links which might earn us money. Please read my Disclosure and Privacy policies here
Those little packs of a famous brand sazon mix are great for adding flavor to your Latin recipes. This Sazon seasoning recipe is MSG-free, gluten-free, filler ingredient-free, and salt and sugar-free.
Let's learn all you need to know about this popular seasoning that makes our Arroz con Gandules pop and so many Puerto Rican recipe as well.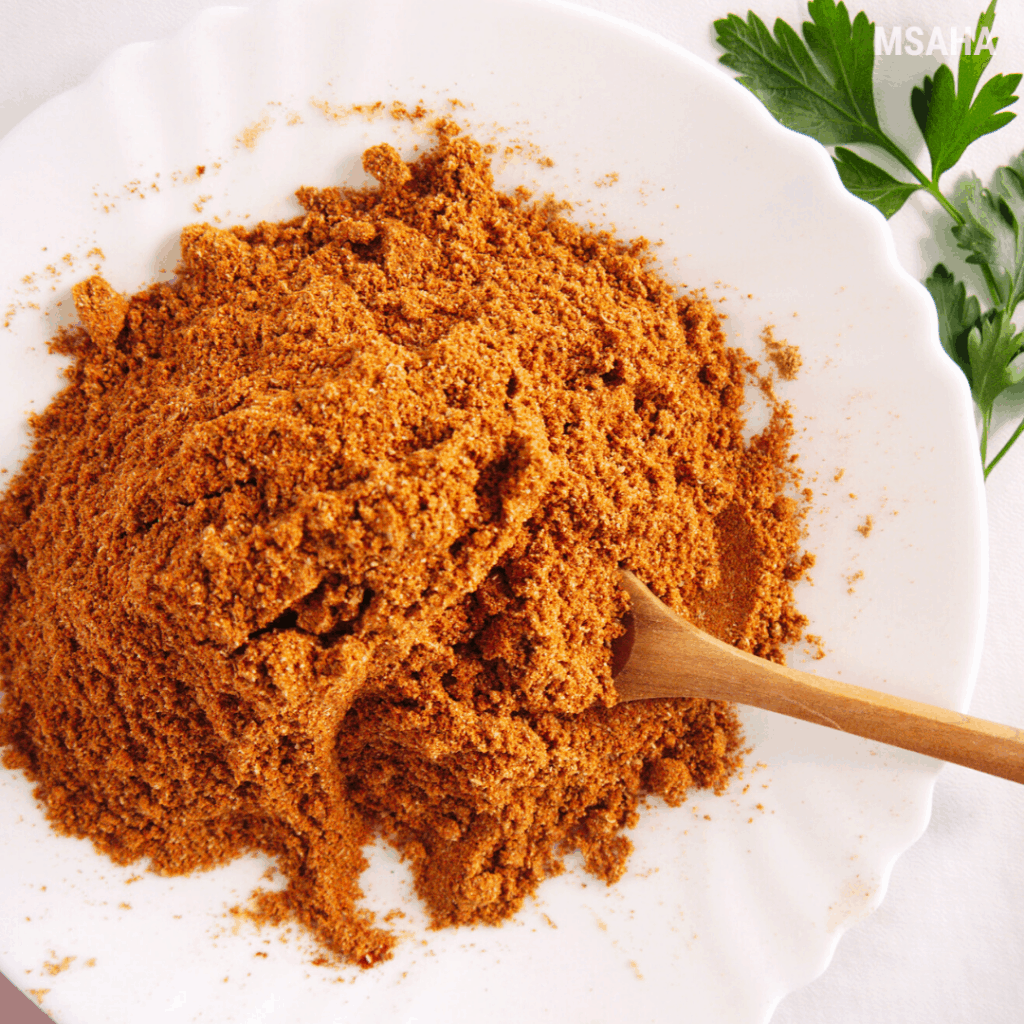 How do you use Sazon seasoning?
Sazon is a popular season found in many Hispanic recipes, and it is used to bring flavor to a dish.
It is typically sold in small packets and in seasoning bottles. Sazon is a mixture of spices that includes:
Pepper
Garlic powder
Paprika
Cilantro
Cumin
Coriander
Saffron
Achiote
It is used as a dry rub for meats and veggies as well. Sazon is also used in soups and rice and bean dishes.
Sazon seasoning is an everyday seasoning in some cases as it is used as a substitute for salt and pepper in many Hispanic homes.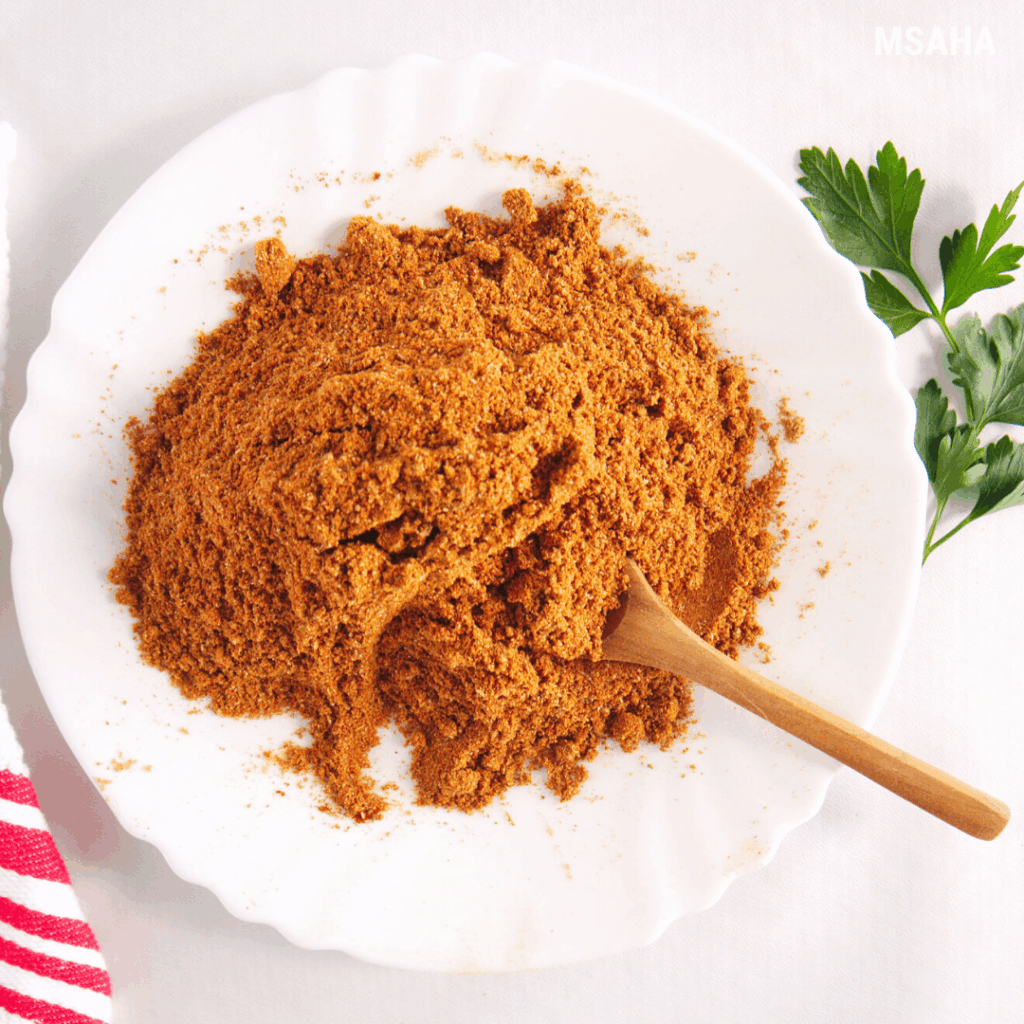 Is Sazon seasoning bad for you?
The sad truth is that some Sazon seasoning bought in stores may contain fillers and anti-caking agents that are not good for you. Ingredients in many store-bought sazon contain:
Tricalcium phosphate
Monosodium glutamate (MSG)
Way too much salt
Dehydrated garlic
Yellow 5
Red 40
To name some ingredients. The good news is that this recipe does not contain many of these ingredients, and you can even use organic seasoning ingredients to make it.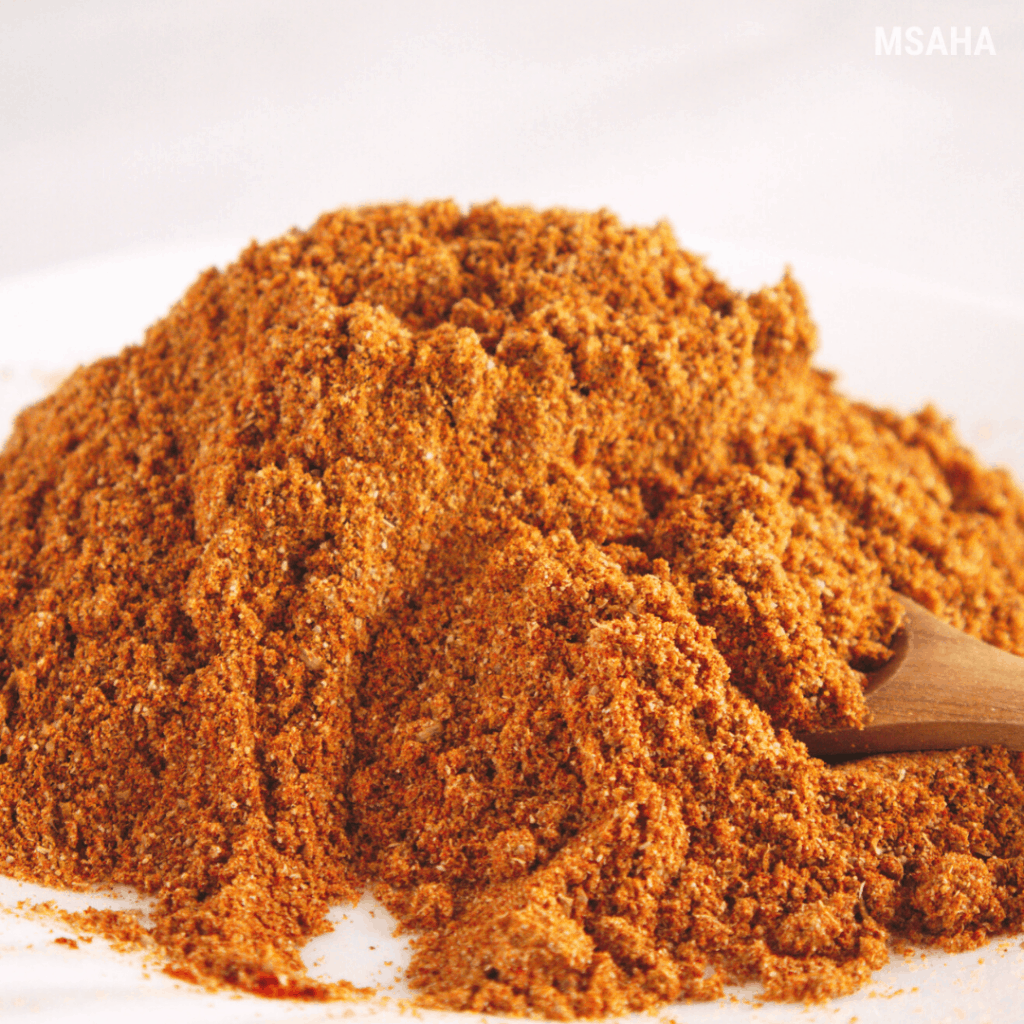 What can I use instead of Sazon?
If you don't have sazon add these spices instead:
1 Tablespoons garlic powder
1 Tablespoons ground cumin seed
1/8 teaspoon turmeric powder
1 Tablespoons ground coriander
1 1/2 Tablespoons ground annatto seed or sweet Spanish paprika
1/2 Tablespoon ground oregano
Use 1.5 teaspoons for each Goya packet you are going to use. Meaning if you need 1 Goya Sazon packet for your recipe, you will scoop out 1.5 teaspoons from the mixture and add to the recipe.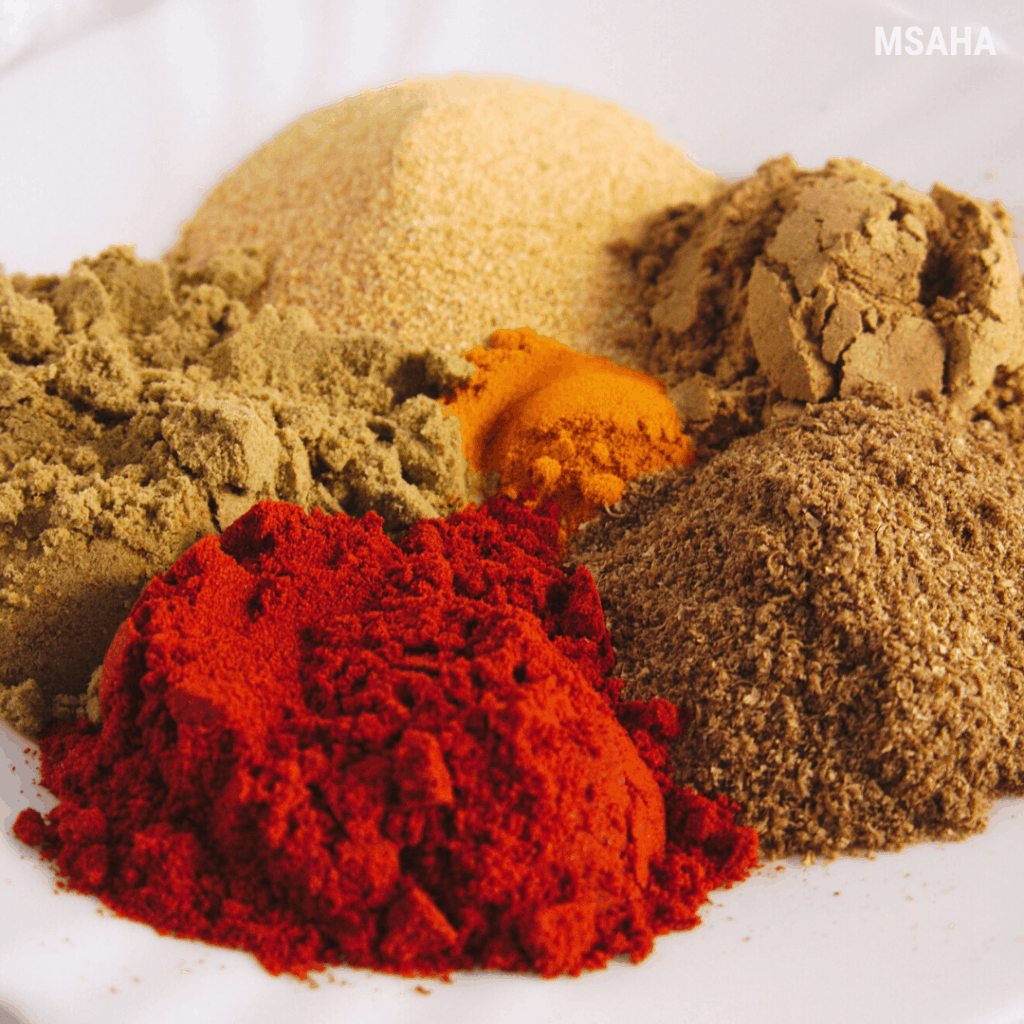 Is annatto the same as paprika?
No, annatto and paprika are not the same. Annatto is a seed that is boiled to make its yellowish-red color that is used to add color to many Hispanic dishes such as rice and strew. It is basically a natural food coloring.
Paprika is made from different bell peppers or sweet peppers. There are 3 different types of paprika:
Sweet paprika
Smoked paprika
Hot paprika
You can learn more about each particular kind of paprika in this article found on cookinglite.com.
What does Sazon taste like?
Sazon is not spicy at all, and it has a pleasant taste depending on the ingredients.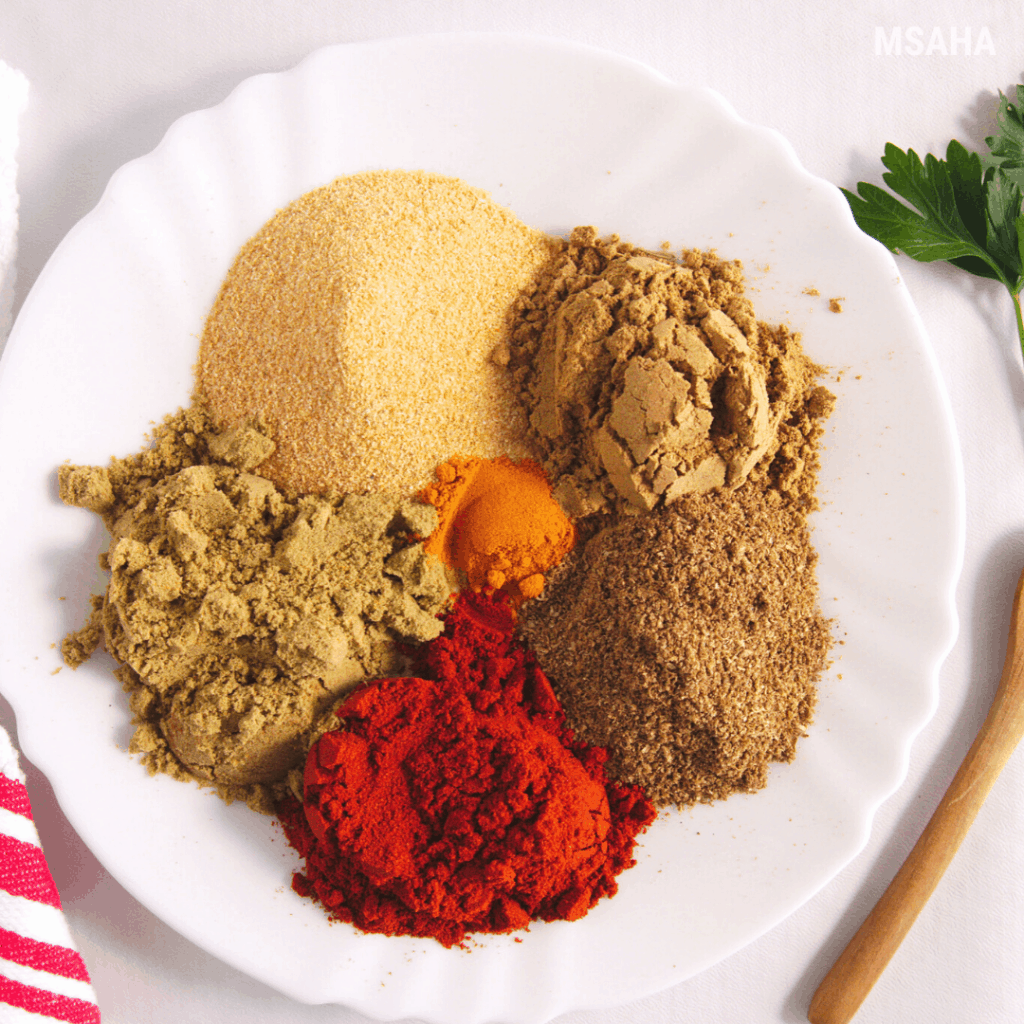 What are the ingredients in Sazon seasoning?
To make this non-MSG, gluten-free, filler-free, and salt and sugar-free sazon seasoning recipe you are going to need:
garlic powder
ground cumin seed
turmeric powder
ground coriander
ground annatto seed or sweet Spanish paprika
ground oregano
This recipe makes about 3.10oz (or 88g or nearly 1 cup), and Goya Sazon packets are 1.5 teaspoons per packet.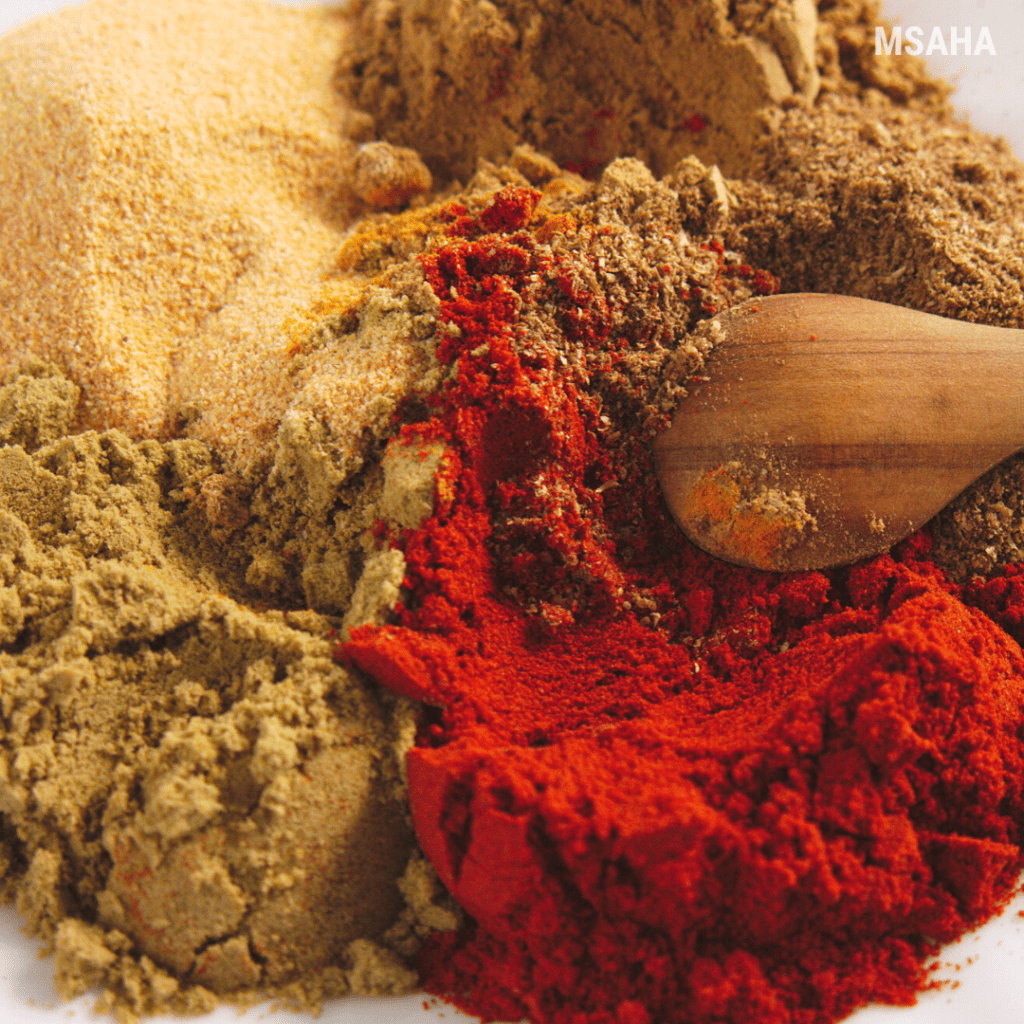 How to make Sazon Seasoning
Now that you have all the ingredients to make the sazon, it is time to make it.
Mix all the ingredients on a plate or bowl or even a jar, whichever makes it easier for you to blend the seasonings.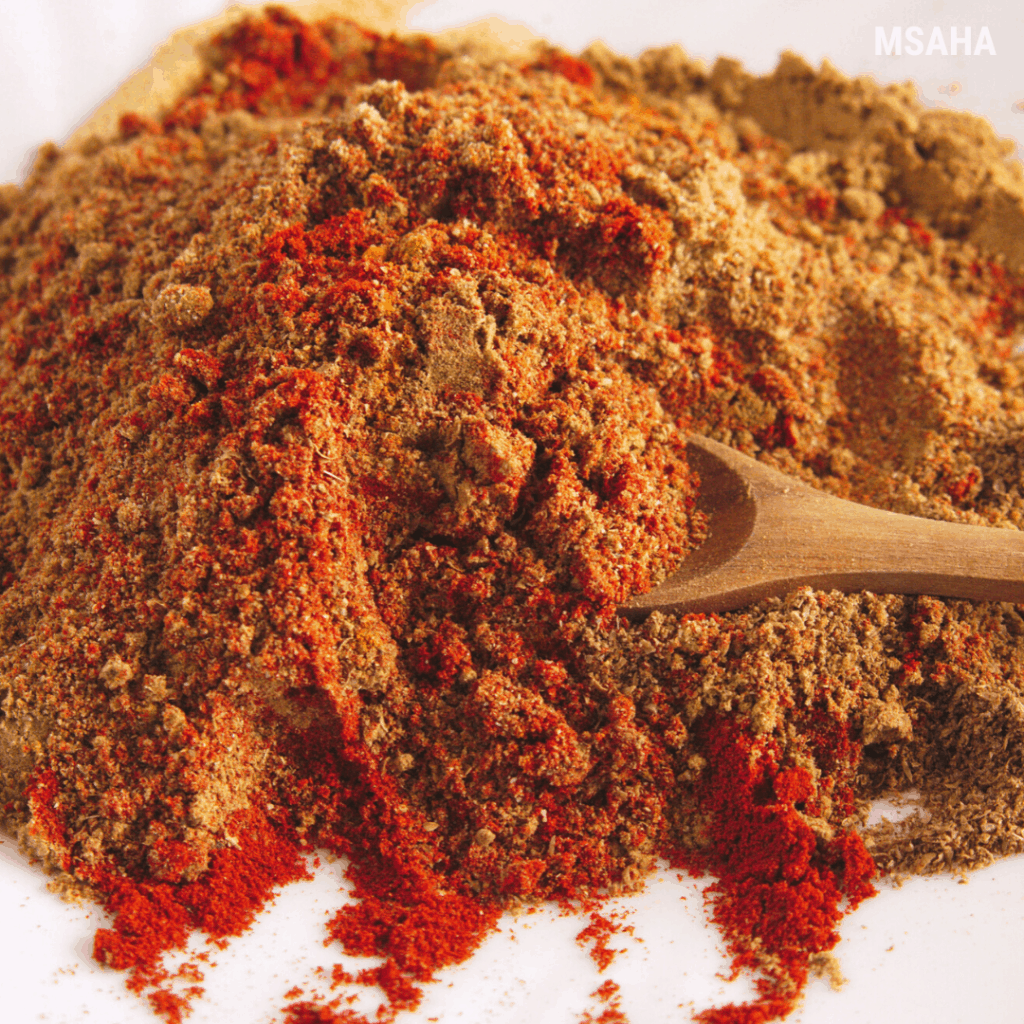 We found this set of seasoning jars on Amazon that we love, and you can find them when you click this link.
If you use a jar, you can add all the seasonings and shake them to mix them.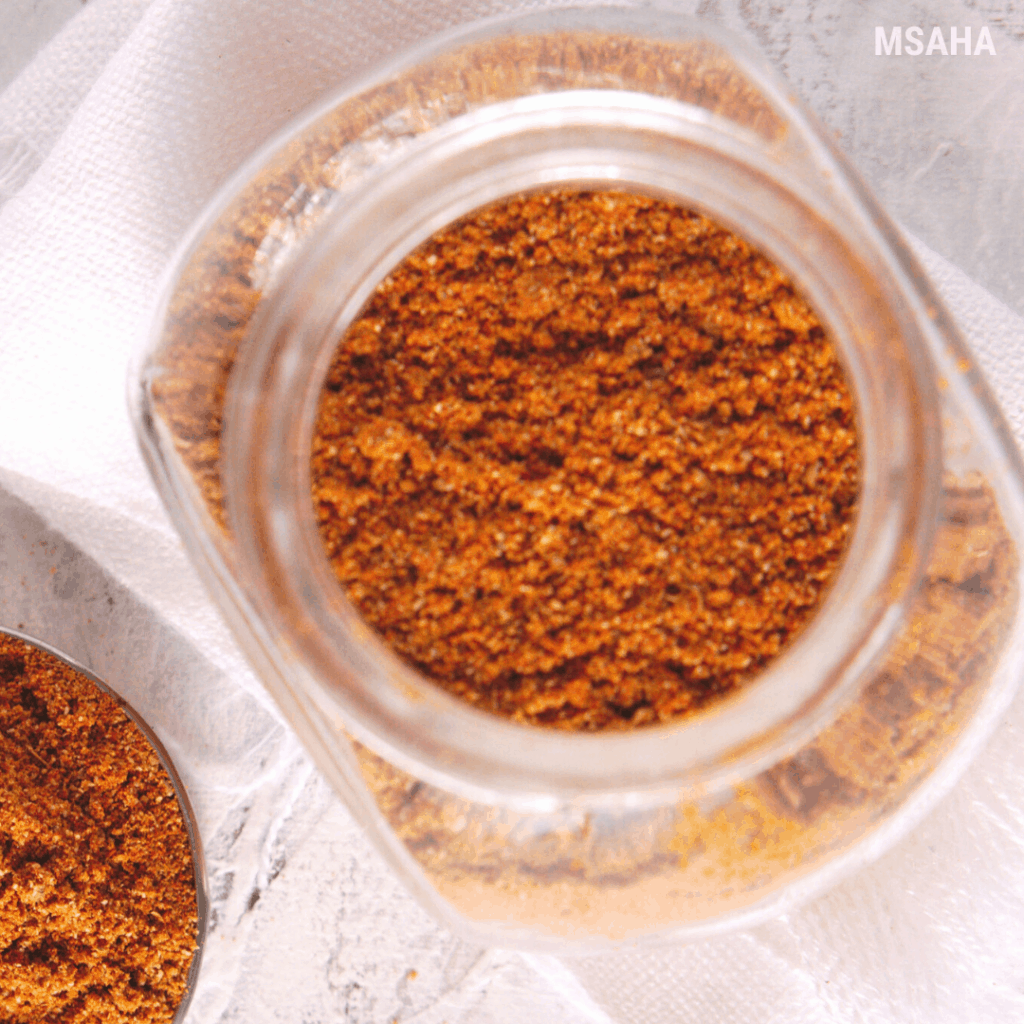 How long does homemade Sazon last?
When store homemade sazon seasoning properly, it can stay fresh for weeks, and it won't go bad. Note that since it's a mix of spices, they will lose their aroma.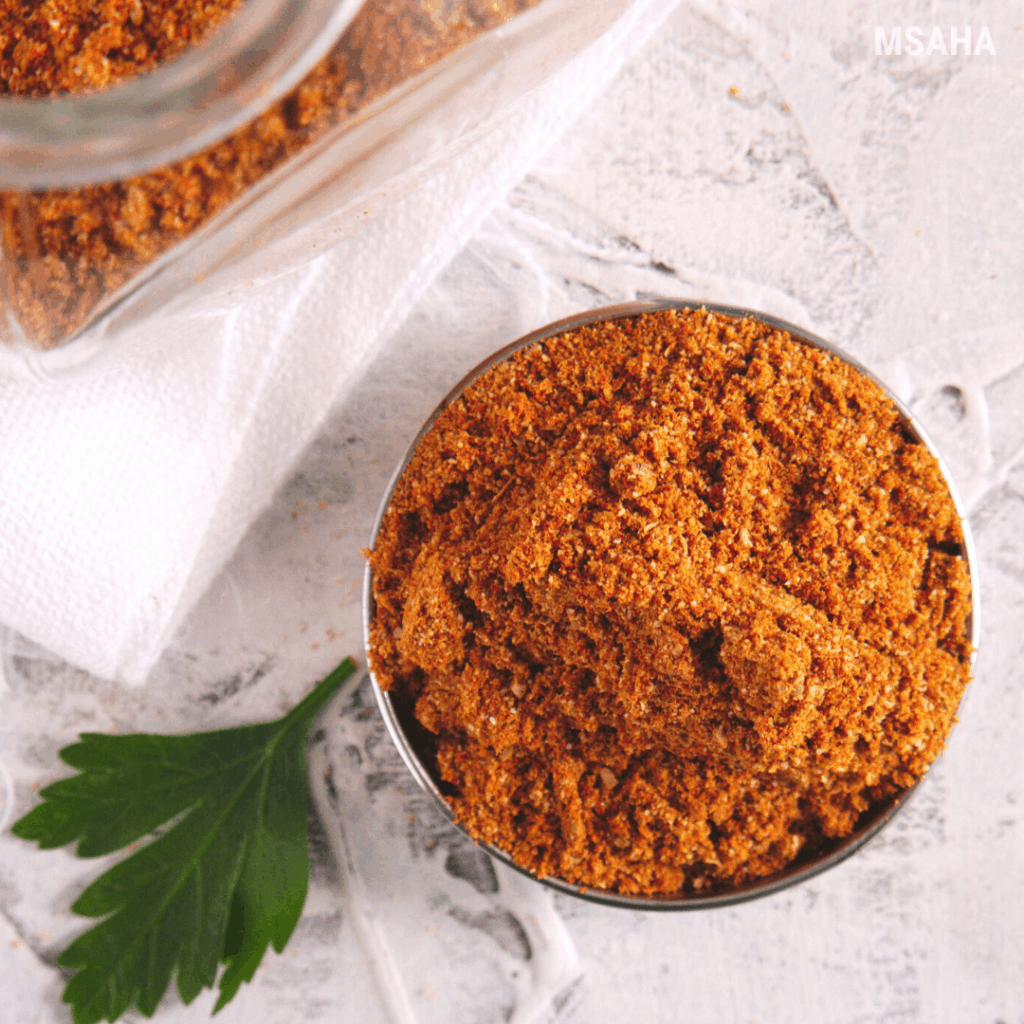 How to store homemade sazon
Store your homemade sazon seasoning in an airtight container in a cool dark place.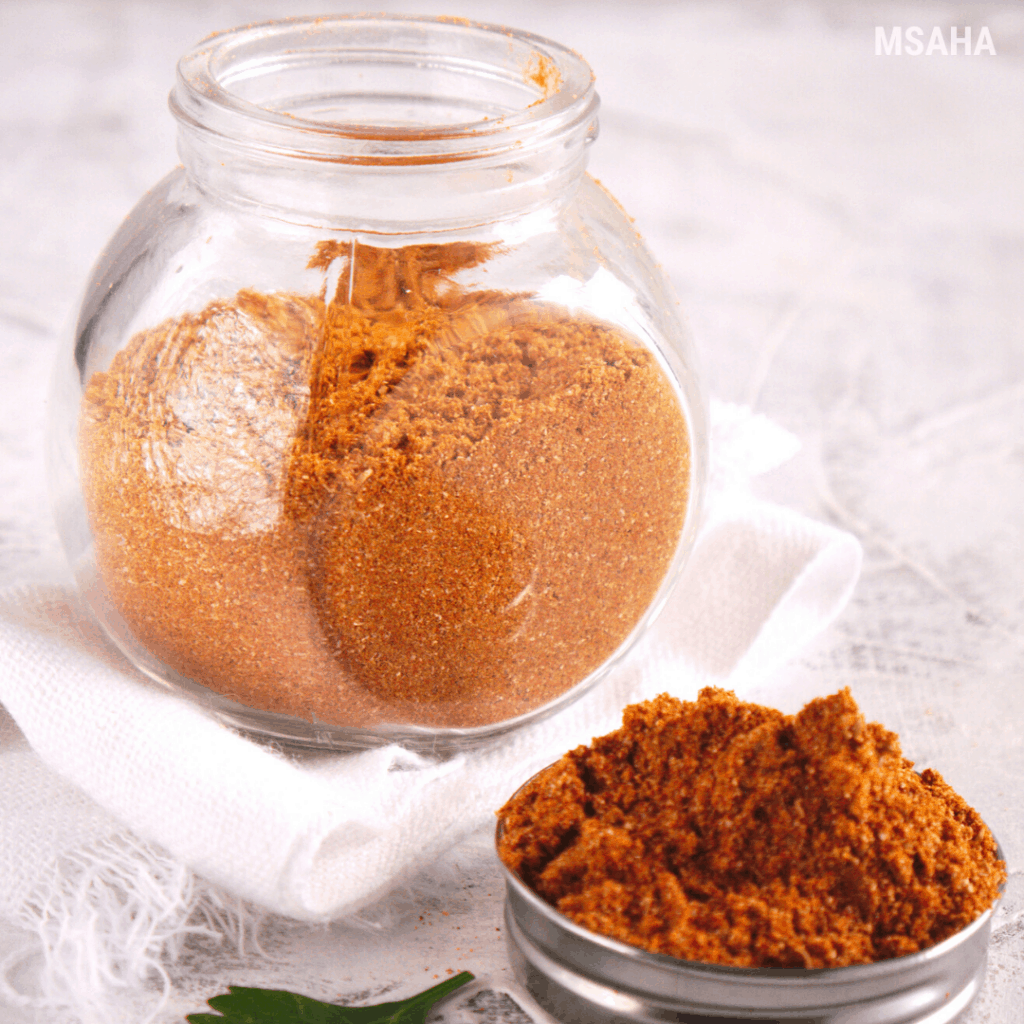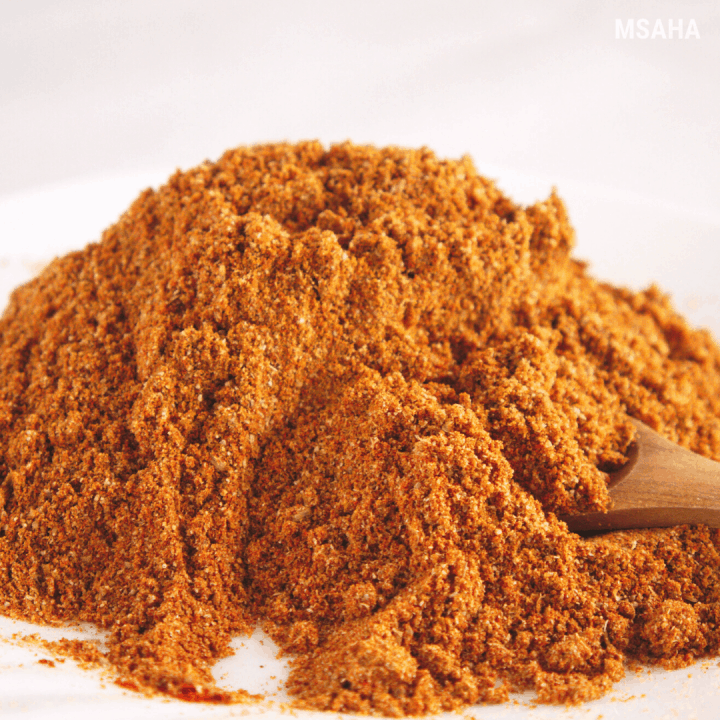 How to Make Sazon Seasoning
Learn how to make this popular sazon seasoning at home. This recipe is salt-free, gluten-free, GMO-free.
Ingredients
2 Tablespoons garlic powder
2 Tablespoons ground cumin seed
¼ teaspoon turmeric powder
2 Tablespoons ground coriander
3 Tablespoons ground annatto seed or sweet Spanish paprika
1 Tablespoon ground oregano
Instructions
1. Place all of the spices on a small plate and mix until well combined. Alternatively, you can pour each measured seasoning into a jar, then place the lid securely on and shake until well combined.
Notes
Store in an airtight container in a cool dark place. This mix will stay fresh for a few weeks. It won't go bad; it's just that ground spices tend to lose their aromas sooner than whole spices. Use on all of your favorite Latin recipes.
One packet of Goya Sazon = 1.5 teaspoons of this recipe. This recipe makes about 17 packets.
Nutrition Information:
Yield:

1 Tablespoon
Serving Size:

1
Amount Per Serving:
Calories:

173
Total Fat:

6g
Saturated Fat:

1g
Trans Fat:

0g
Unsaturated Fat:

5g
Cholesterol:

0mg
Sodium:

42mg
Carbohydrates:

32g
Fiber:

12g
Sugar:

2g
Protein:

8g
These nutritional calculations might not be accurate. Please speak with a licensed nutritionist to assist you.