Cheesy Spam Hash Brown Casserole
This post may contain affiliate links which might earn us money. Please read my Disclosure and Privacy policies here
Spam, you either love it or hate it. The good news we love it! When growing up in Puerto Rico, Spam was part of our diet. Hawaiians are not the only one that loves Spam; we do too! This simple Cheesy Spam Hash Brown Casserole, you and your kids, will love and I will tell you how this recipe is simple, inexpensive, and delicious.
The other day my son who is high function autistic decided he wanted to create "magic" recipes in the kitchen. I was excited that he had expressed and interest in creating a meal in the kitchen. My son is my world and every day he thrives! We are on a spending freeze this month to create a financial plan for this year.
Love Spam? Check out these posts:
We have Spam in our home because my husband discovered the joy of Spam late in his life (when he met me!) and he has to have it in stock in reach when his Spam moment hits.
I decided to make something new for him to eat and we decided to do cheesy potatoes with spam. The problem was that I would have loved to add more ingredients to give it more flavored and more vegetables.
Ingredients such as onions and butter and even carrots were on my list, but because my young helper didn't have this on his list, we didn't add it. My son didn't want any veggies or butter or anything else added to his recipe. LOL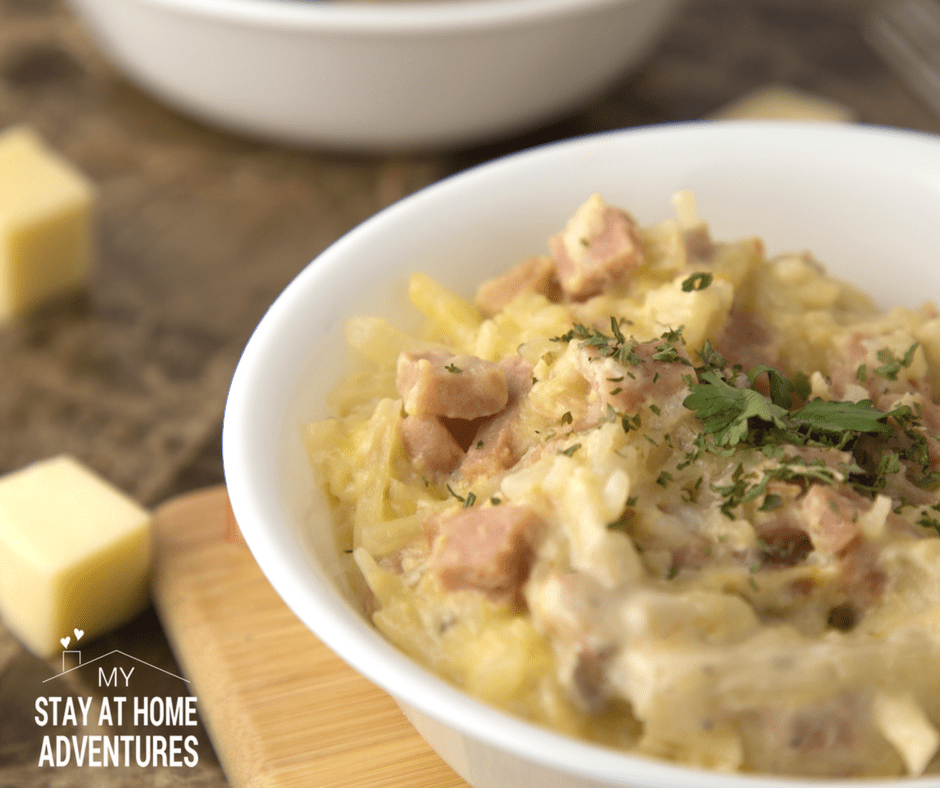 Of course, I would have added this if he wasn't around so you can add whatever your little heart desires to this recipe, just don't forget the spam!
Also, this is a very affordable Spam hash recipe to make, and since again, we are on a spending freeze, I used what we had around to make. Adding cream of chicken and cream of mushroom gave it an excellent flavored, so I didn't feel bad that I didn't add the veggies that I wanted. Keep that in mind!
Cheesy Spam Hash Brown Casserole
Ingredients
1 bag of frozen hash brown potatoes
3 cups of shredded Mexican blended cheese
1 can of condensed cream of mushroom soup
1 can of condensed cream of chicken soup
1 can of condensed milk
1 can of Spam, cubed
Instructions
Spray the slow cooker with cooking spray
Add all ingredients into the slow cooker
Mix all the ingredients well
Cover and cook on low for 5-6 hours.
Notes
Salt and pepper to taste!